A swishy explosion of colours and material: heavy rings are the new fashion trend this wedding season.  Below are 25 breath-taking dreams worthy gold rings with amazing styles to suits everybody whether her tastes skew traditional or fashion-forward.
1) Classy Gold Design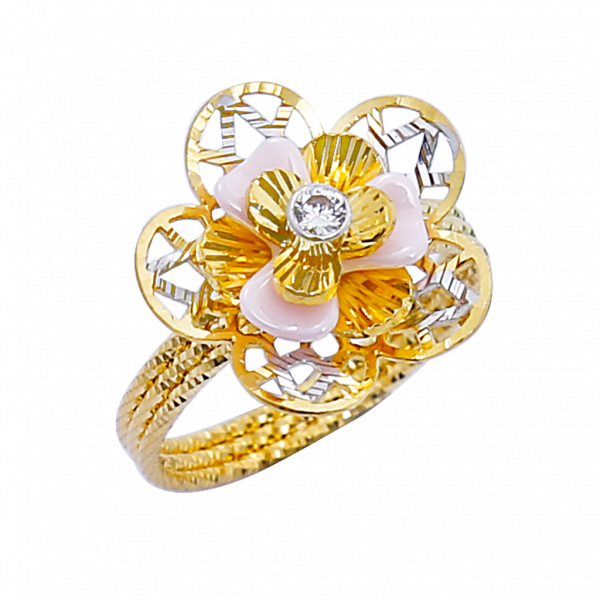 If you are looking to stick to basics, this Gold ring is the standard summer accessory that one can sport with her traditional benarasi saree or pair it with your lehenga.
2) Intricate Design Gold Rings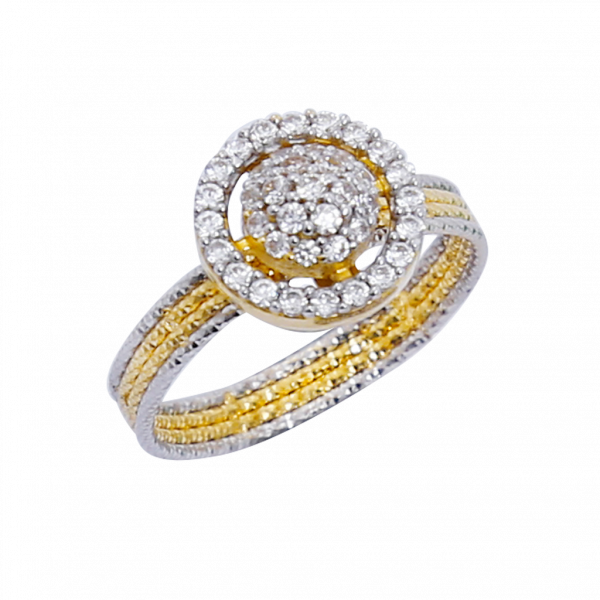 You might think, gold rings are out of fashion but you are surely mistaken. Now after looking at this sleek and smart diamond and Gold ring, you will no longer wait to wear this master piece in your upcoming wedding with friends and family.
3) Cool Dual Toned Ring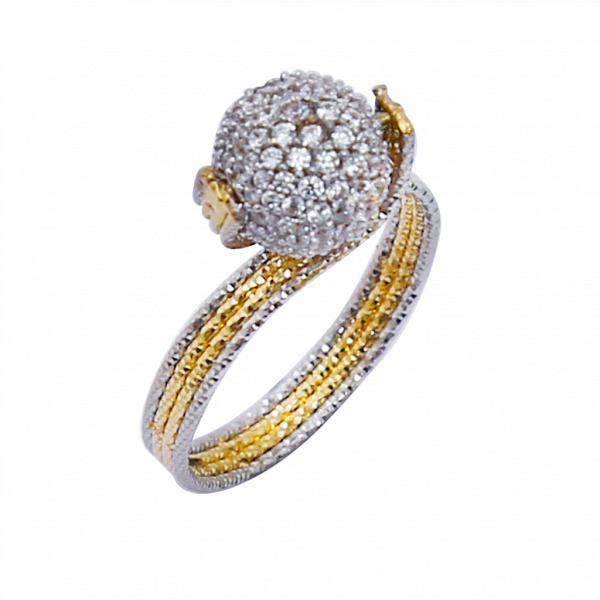 This master piece deserves to be in your traditional accessory collection for sure. This is something which can be worn with your favourite traditional benarasi saree. We are sure that this gold ring will be the best purchase you have ever done.
4) Creative Statement Ring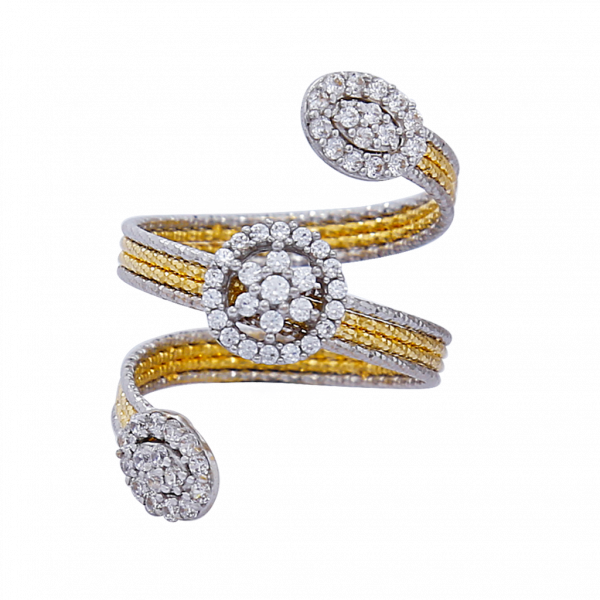 This stunning gold ring is fully inspired by India's heritage, and given a modern, eclectic twist. They have their own style which is unique and simple.
5) Traditional Floral Ring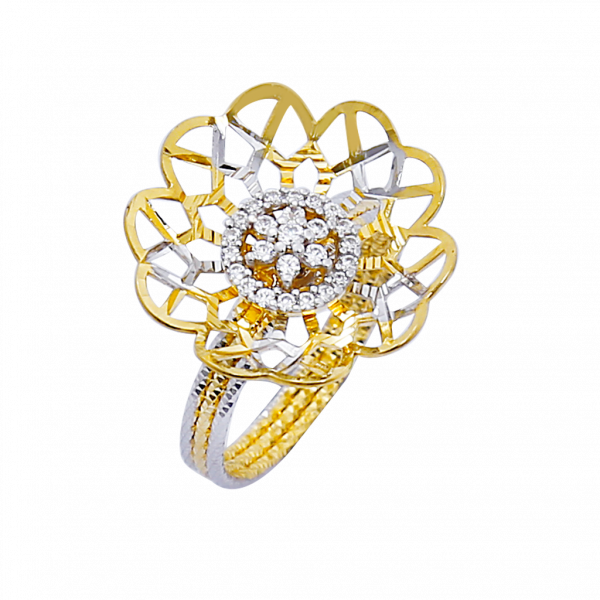 This will be of the interesting Gold ring design you have ever seen. This floral design gold ring is for someone who wants to try something new and not so common design. This is a very unique and exotic piece which is appropriate for a wedding ceremony.
6)  Designer Gold Ring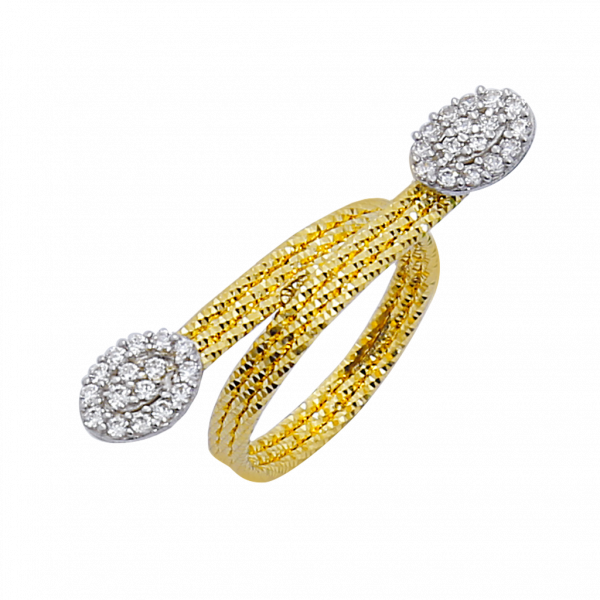 Every piece tells a story, so this one too has its own. Trying different styles is a great way to get a sense of what you like on your hand, we are sure this will be your best purchase.
7) Exotic Stone Ring
If you are bold and depict your same personality to other this is one of the best choice. These floral motif earrings are super feminine and super sexy.
8) Bridal Yellow Gold Ring
If you are someone who don't like too much of sparkle in a ring, but with modern design, this is the right gold ring. The clean design keeps the ring look both contemporary and cool.
9) Peacock Gold Ring
Retire your typical gold ring and adopt this stunning gold ring design which will surely grab few compliments.
10) Modern White Stone Ring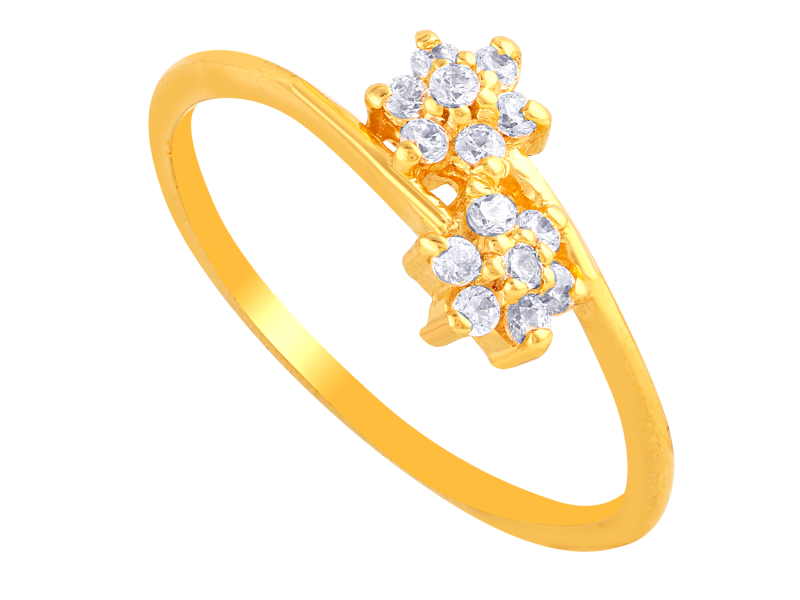 This gold ring is quite different from the rest. Trying different styles is a great way to get a sense of what you like on your hand. Try this design which is modern and yet you can easily sport it with traditional outfits.
11) Princess Gold Ring
This is one of the unique master piece and a must have. You can wear these for a family get together or even for your upcoming friend's wedding.
12) Vintage Gold Ring
If you want to show off the fashionable side of you, pick this one! They will surely give you a vintage look which is very much appealing along with some drama.
13) Heavy Bridal Ring
This is undeniable pretty. This is for everyone as they are not so simple and not very dramatic as well. Those planning to buy a present for their better halves can look at these amazing gold rings.
14) Trendy Gold Ring
This gold ring is simple yet modern, so make sure you have one to elevate your simple look into something stylish and trendy. This one is perfect for a puja celebration or even for a traditional festival.
15) Classy Ring
Wear it with something solid that will bring out the whole look of the earring. So try these for the ultimate edgy look.
16)  Royal Ring For Weddings
If you are looking for something very chic yet trendy, then this one is a perfect match of your choice. This is for someone who wants to try something unique and not co common design. This ruby and gold ring is just stunning.
17) Sleek Stylish Ring
Take your festive look from simple to scene-stealing with this three flower gold ring which can be worn either with a dress or even with your simple salwar suit to add a little drama to your look.
18) Statement Rings For Parties
Retire your signature heavy gold rings this wedding season and go for something light and trendy like this gorgeous ring. This is a grand gold ring which you can easily sport with saree or suit.
19) Grand Gold Ring
Amp up your formal look with nothing but a grand gold ring which will instantly elevate your look. Or if you are looking for something this wedding season, you can opt for this stunning gold ring.
20) Cute Butterfly Gold Ring
There is something special about a charming gold ring, the sort of emotional accessory one picks up board or receives as a gift.
21) Light Weight Sleek Ring
There are times when you want to take the traditional route to look your best. This one is both feminine and trendy. A contemporary design like this with stunning design is perfect for someone searching for a soft look with a lot of shine.
22) Classic Engagement Ring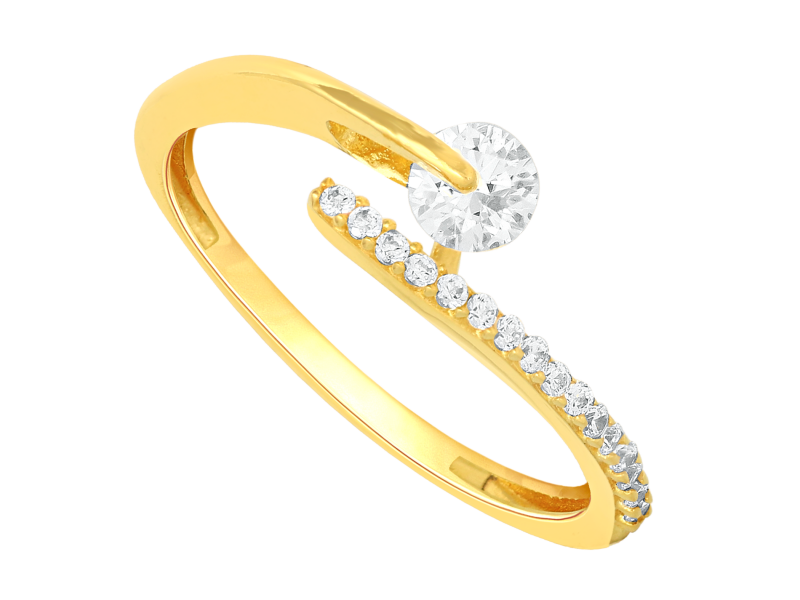 Make your D-day memorable by grabbing this ever green stone ring that can get you lots of compliments!
23) Gold Artin Ring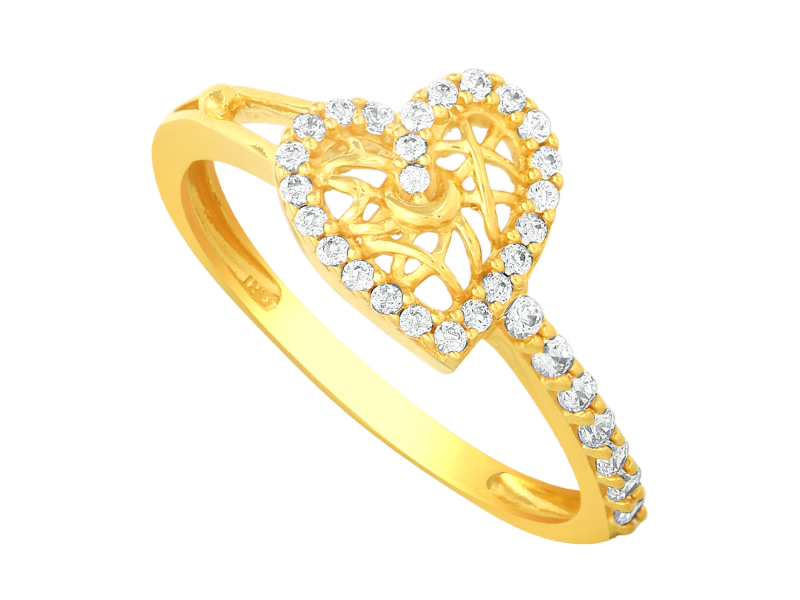 Sometime simplicity is just as stunning as intricacy. The intricate design detail of this heart shaped gold ring is the main emphasis which grabs the attention of the viewers. This is a piece which is light yet grand.
24) Sparkling Stone Ring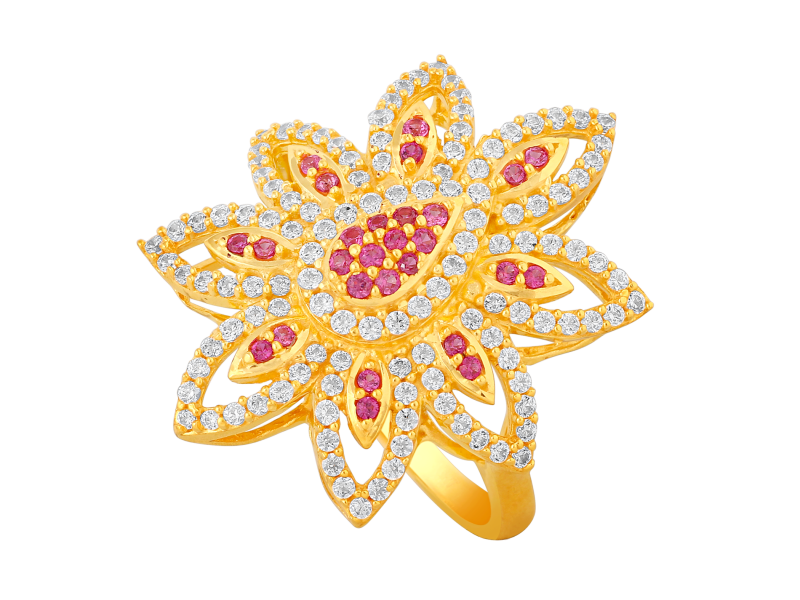 Dare to break the tradition of wearing simple gold ring and try something out of your comfort zone in this ultra-cool gold ring. You'll turn heads all day in this marvellous ring.
25) Traditional Ruby-Gold ring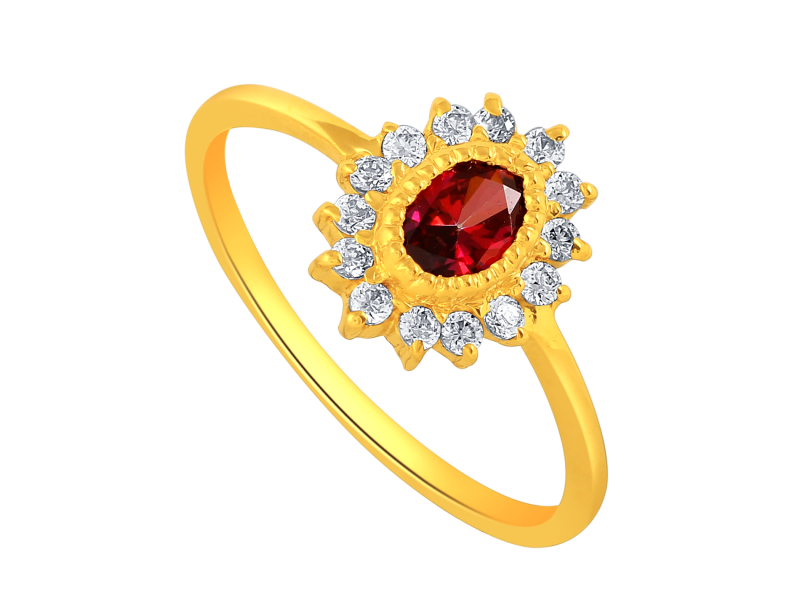 If you like standing out, then opt for something very extraordinary like this gold ring with ruby beautifully embedded in it. With this ring by your aid, your ethnic style will sure set to leave a mark!
Rings do have the ability to transform your over all look. Take the cue and get the best gold ring that will set let you to steal the show. In case, if you like to buy the rings featured on this article, then
Also Read: