A swishy explosion of colours and material: heavy rings are the new fashion trend this wedding season.  Below are the breath-taking dreams worthy South Indian Style Finger Rings with amazing styles to suits everybody whether her tastes skew traditional or fashion-forward.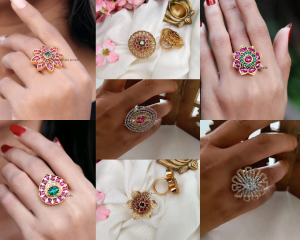 If you are looking to stick to basics, this Imitation finger ring is the standard summer accessory that one can sport with her traditional benarasi saree or pair it with your lehengas. You might think, Imitation finger rings are out of fashion but you are surely mistaken. Now after looking at this sleek and smart traditional and designer, you will no longer wait to wear this master piece in your upcoming wedding with friends and family.
This master piece deserves to be in your traditional accessory collection for sure. This is something which can be worn with your favourite traditional benarasi saree. We are sure that this South Indian finger rings will be the best purchase you have ever done. Every piece tells a story, so this one too has its own. Trying different styles is a great way to get a sense of what you like on your hand, we are sure this will be your best purchase.
This stunning Imitation ring is fully inspired by South India Jewels, and given a modern, eclectic twist. They have their own style which is unique and simple. This will be of the interesting finger ring designs you have ever seen. This floral design finger ring is for someone who wants to try something new and not so common design. This is a very unique and exotic piece which is appropriate for a wedding ceremony.
South Indian Style Finger Ring
Kemp Stone Finger Rings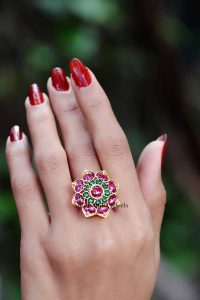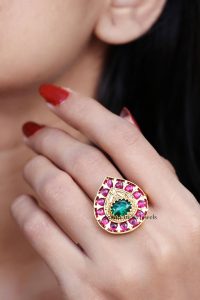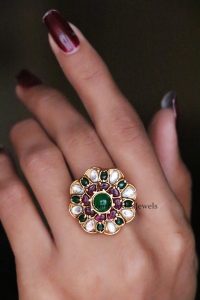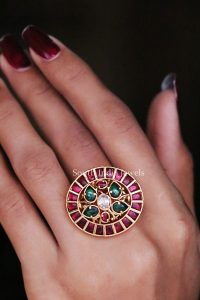 CZ Stone Finger Rings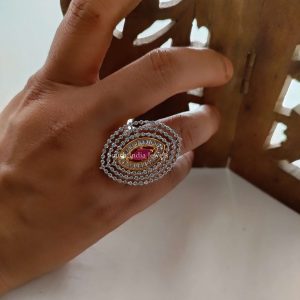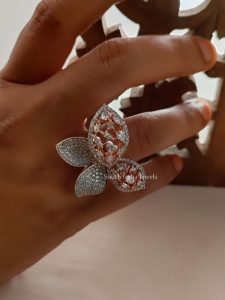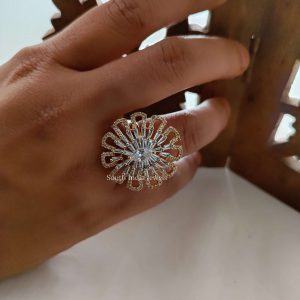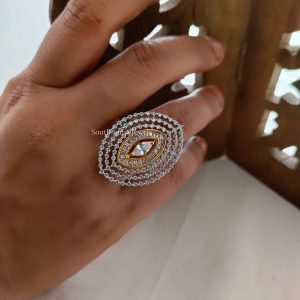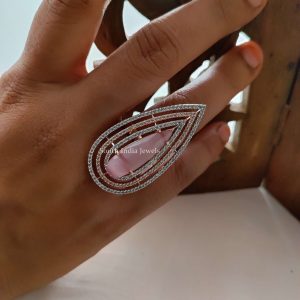 Adjustable Finger Rings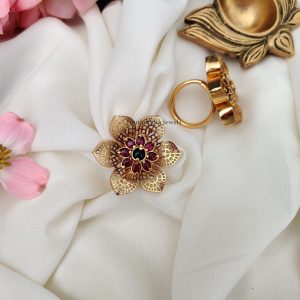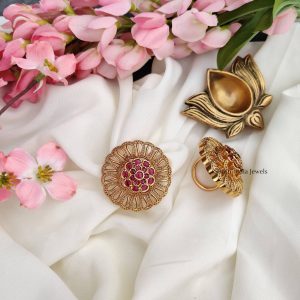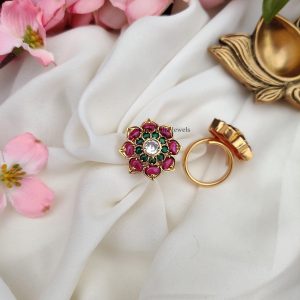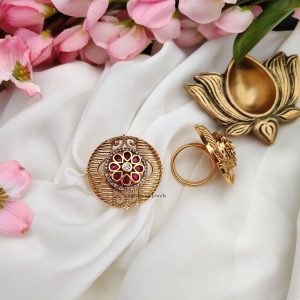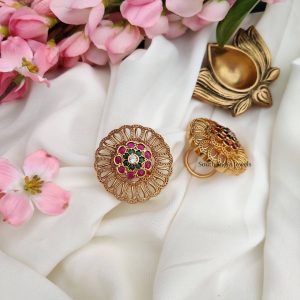 Designer Finger Rings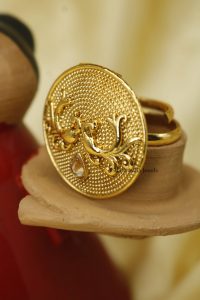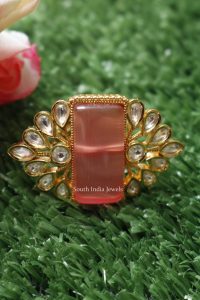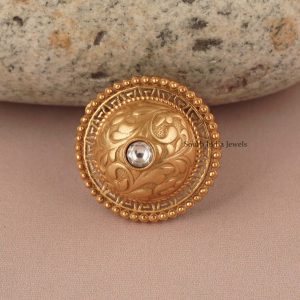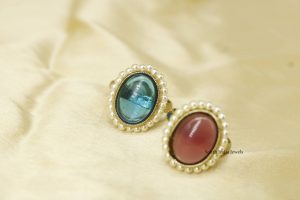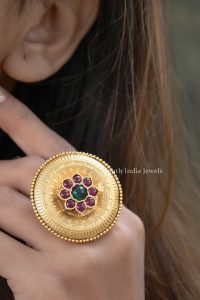 Loved these fabulous South Indian Style Finger Ring? You can shop for all these and more designs here –
Click Here to Shop More Designs
Also Read: