Imitation jewellery or artificial jewellery refers to the jewellery made using inexpensive metal and gemstones. Artificial jewellery is made for a variety of occasions such as traditional wear or everyday wear and they are highly affordable.
Hence they are essential to your jewel box. From traditional attire to western look, this imitation jewellery is a real savior!
Today we are going to feature an adorable brand which sells mind blowing imitation jewellery online.
Vibha Creations and collections is the dream stop for all the south Indian jewellery designs that one ever imagined and all those fascinating pieces that one ever wanted. They first launched their brand in June 2014 and the official name of the business unit is Sri Sai Vibha Enterprises. They offer the intriguingly unique blend of fashion, design, and tradition.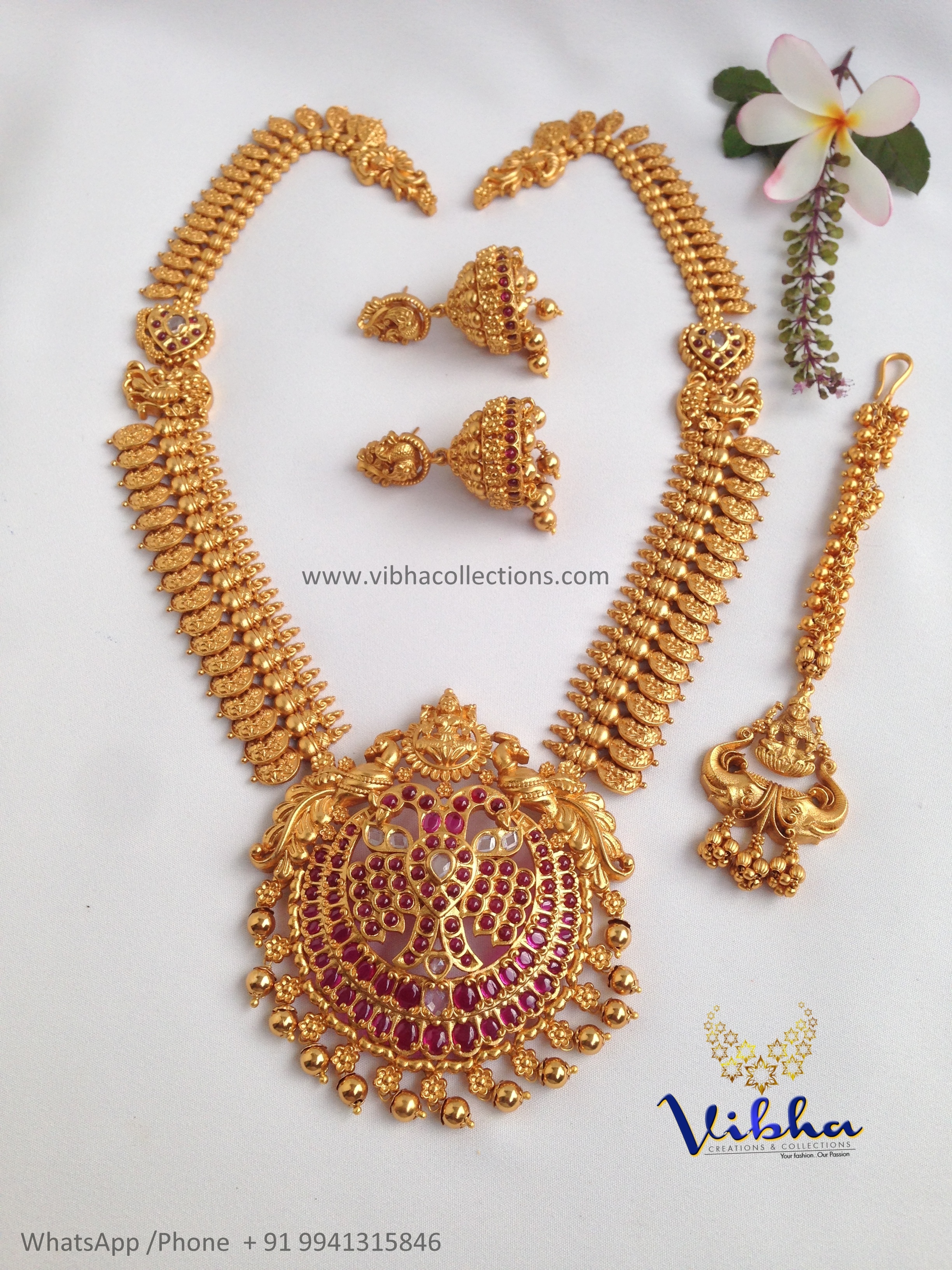 Vibha Creations and Collections has been in the online jewelry business from four years and is one of the most sought-after brands in the artificial jewelry market.
They have tried their best to carefully absorb the values and traditions offered by the vastly beautiful Indian culture, and their designs reflect the same.
So, whether one look for imitation temple jewelry, the unique guttapusalu designs from the south or much sought-after Mughal designs like the chand bali, they aim to transport the thoughts immediately within the culture.
Let's check Vibha's collection in detail.
Brand Catalogue
Bridal Collections: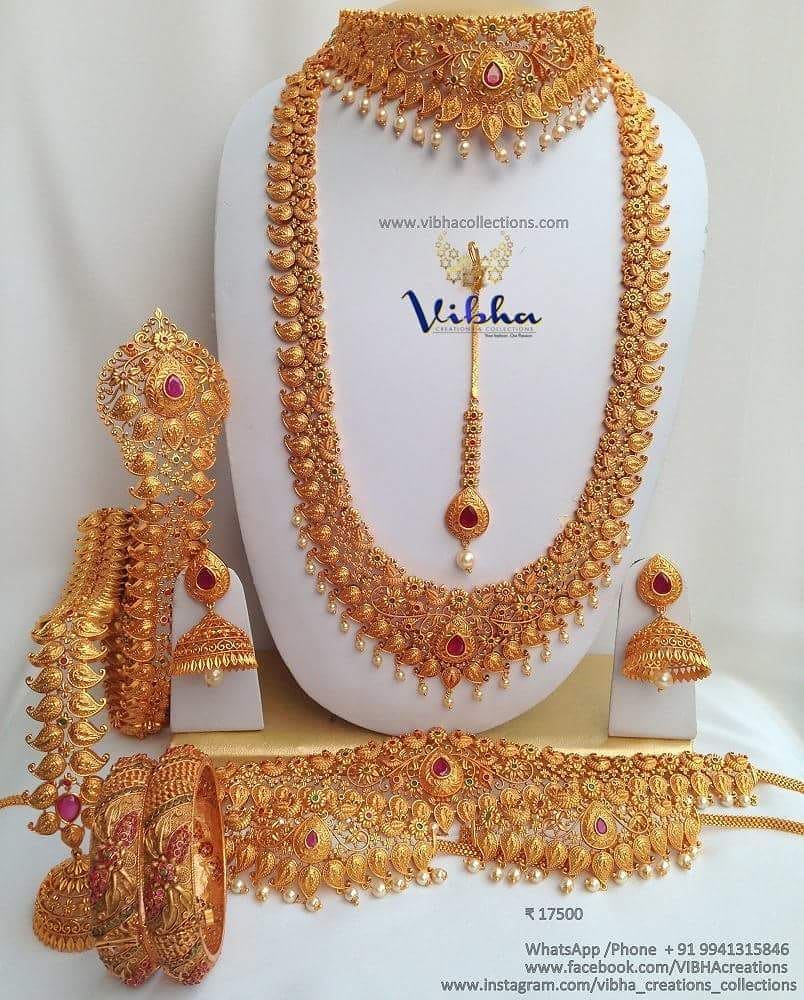 A bride has to glow but with the help of jewellry which enhances her beauty to make her look the best on her special day. Vibha Creations and Collections offer a wide variety of bridal collection. It starts from their amazing american diamond and cubic zirconia sets for bride.
There is also wide range of antique jewellery set, choker bridal sets, kundan jewellery for the brides to choose from. They have gold plated jewellery, matte bridal jewellery set at their arsenal as well. They also sell semi bridal jewellery and short necklace.
Earrings: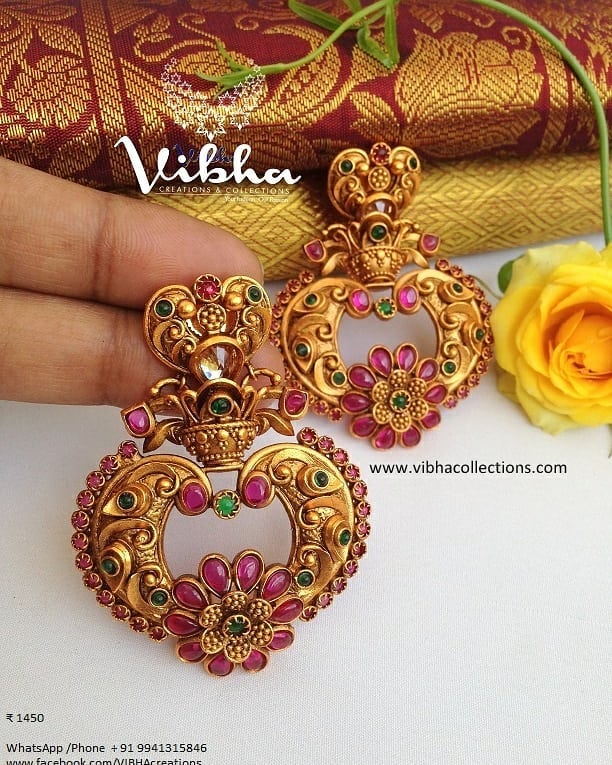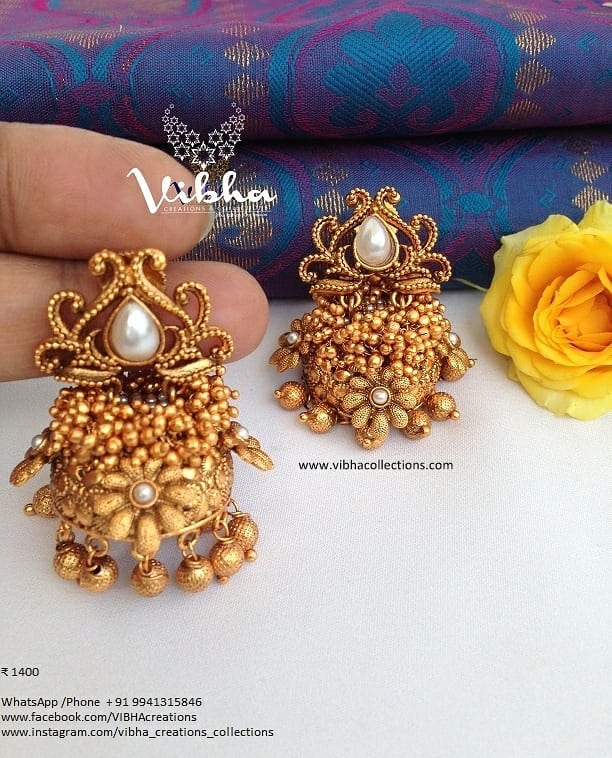 One essential piece of ornament that a woman never forgets to wear is her earrings. Her attire is incomplete without earrings. Vibha Creations and Collections make different range of earrings.
They have chandbalis, jhumkas, danglers, ear cuffs, ear extensions, hoops and studs. In chandbali and jhumka, they offer AD/ CZ, matte, gold plated and antique designs. Ear cuffs or bluetooth earrings offered by them are a must item to check out. They have party wear, fancy, festive wear and western designs as well.
Necklace: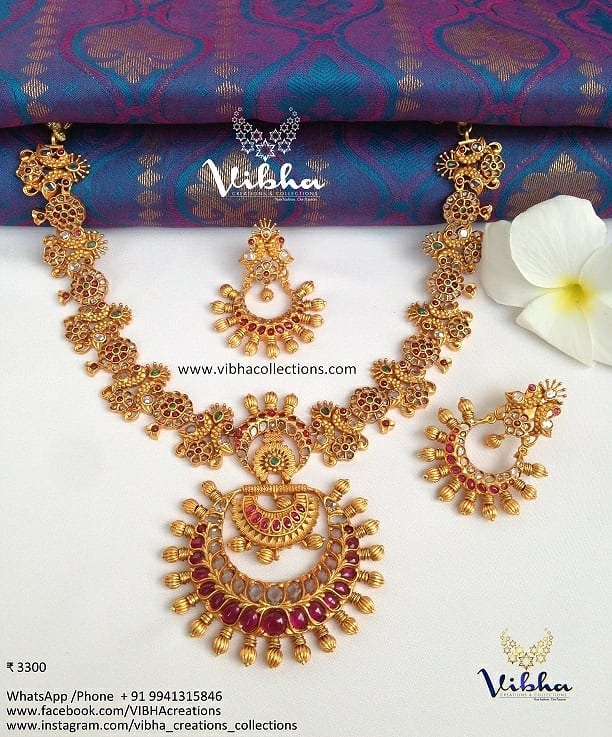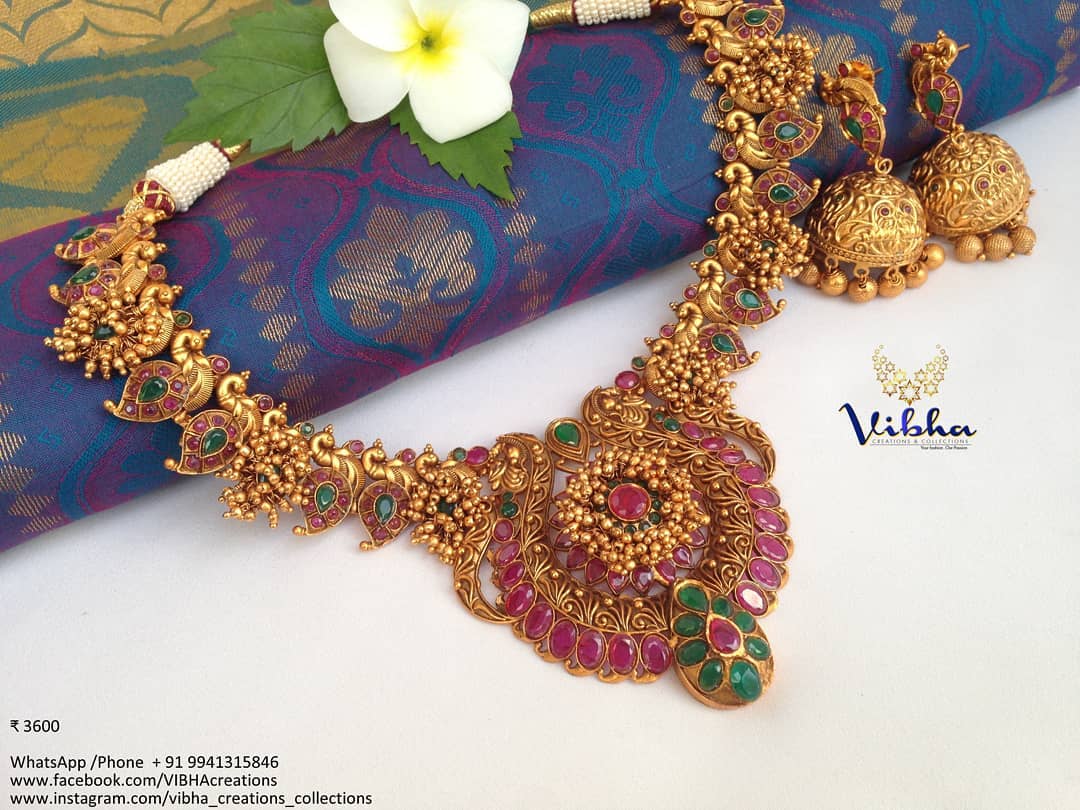 Traditional clothes look good when paired with a necklace. Saree looks more elegant with necklaces. They speak a different language when combined with simple, unique necklace. Vibha have a large variety of necklaces for you to shop .
Antique designs, ruby and emerald studded posh models, grand multilayer collections some of the most trending models you can spot here.
Long Necklace/ Haar: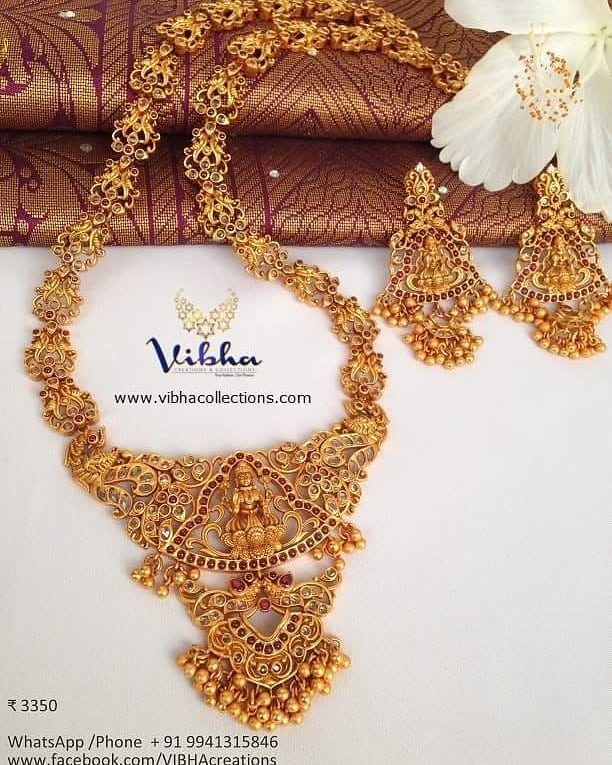 Long necklace looks good with a number of traditional attires. They have their own essence and richness. They look the best with sarees and suits. Vibha has notable range of long necklace designs that will leave you wanted more of their collections.
Bangles and Bracelets: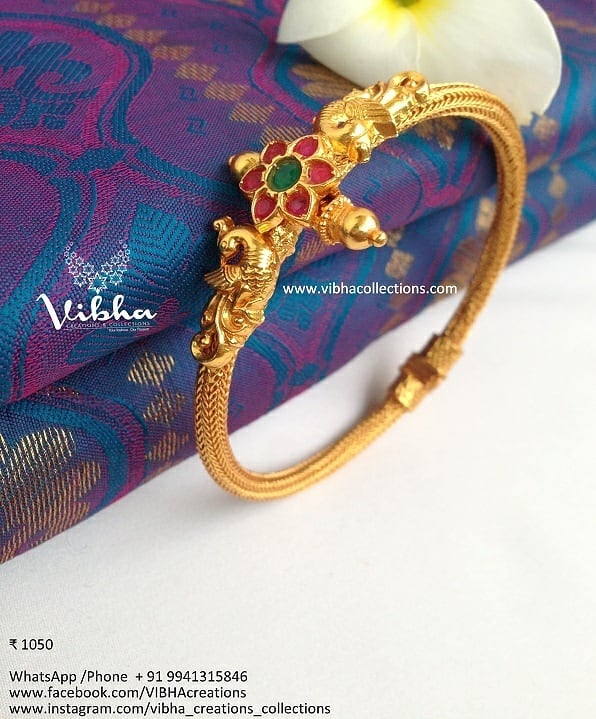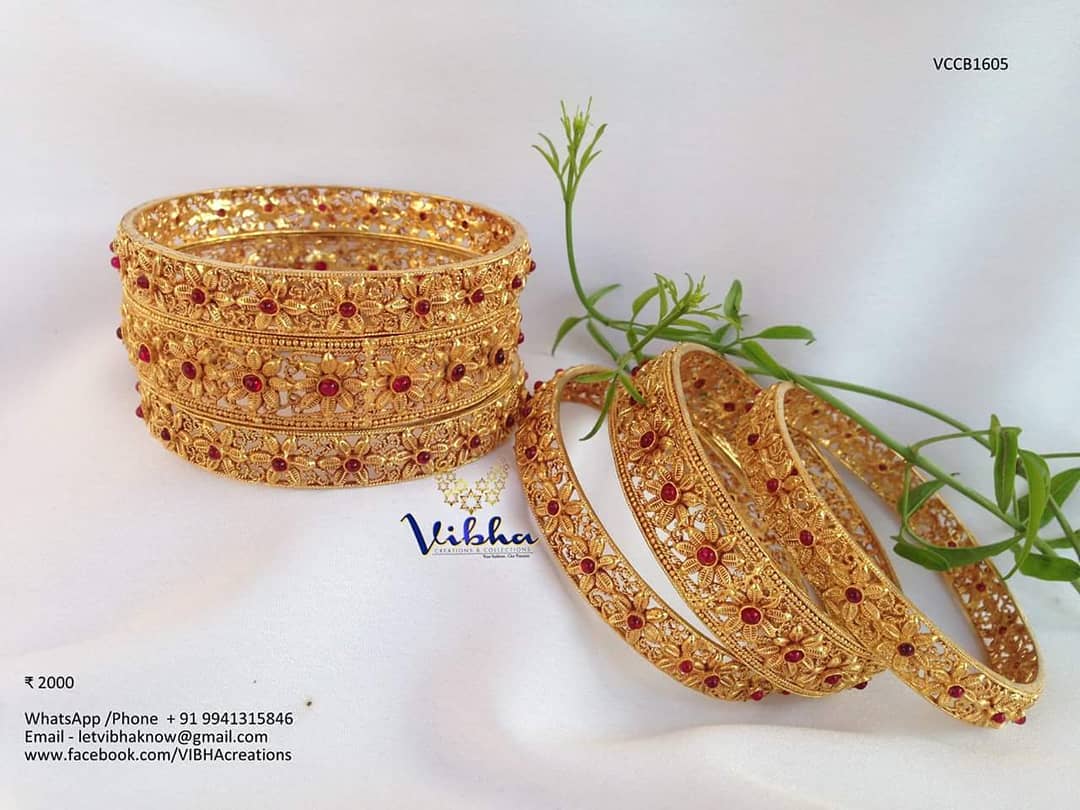 One can easily carry bangles and bracelets with any attire whether western or Indian wear. Vibha have bangles and bracelets in different sizes such as 2.4, 2.6, and 2.8 and even in free size.
They have stone bangles, Kada bangles, and gold plated bangles. They also have plain gold bangles and bracelets. You can also shop a set of two bangles, four bangles and even six bangles. Major attractions are laser cut ruby bangles, leaf shaped AD bangles and AD stone studded CZ bangles.
Pendants Sets: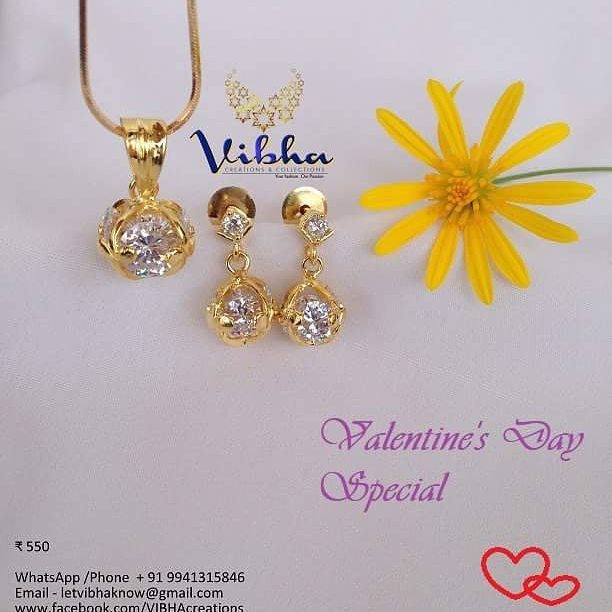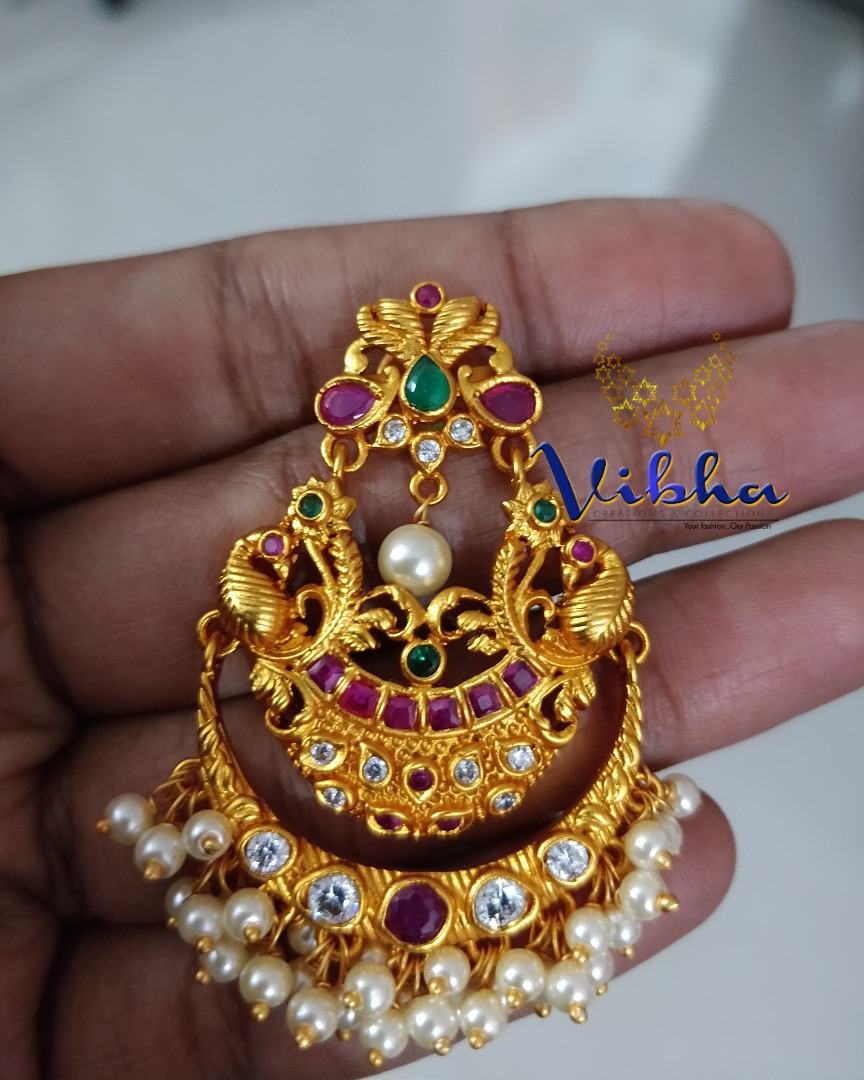 It is easy to pair a pendant set with a gold, artificial chain. One can always look good and give a refreshing look to their plane chains with pendant sets.
Vibha have different varieties of pendant sets ranging from traditional temple pendants to glistening stone pendants. Their matt finish pendants are also a great pick to wear with any ethnic outfit.
Mangalsutra/ Black beads: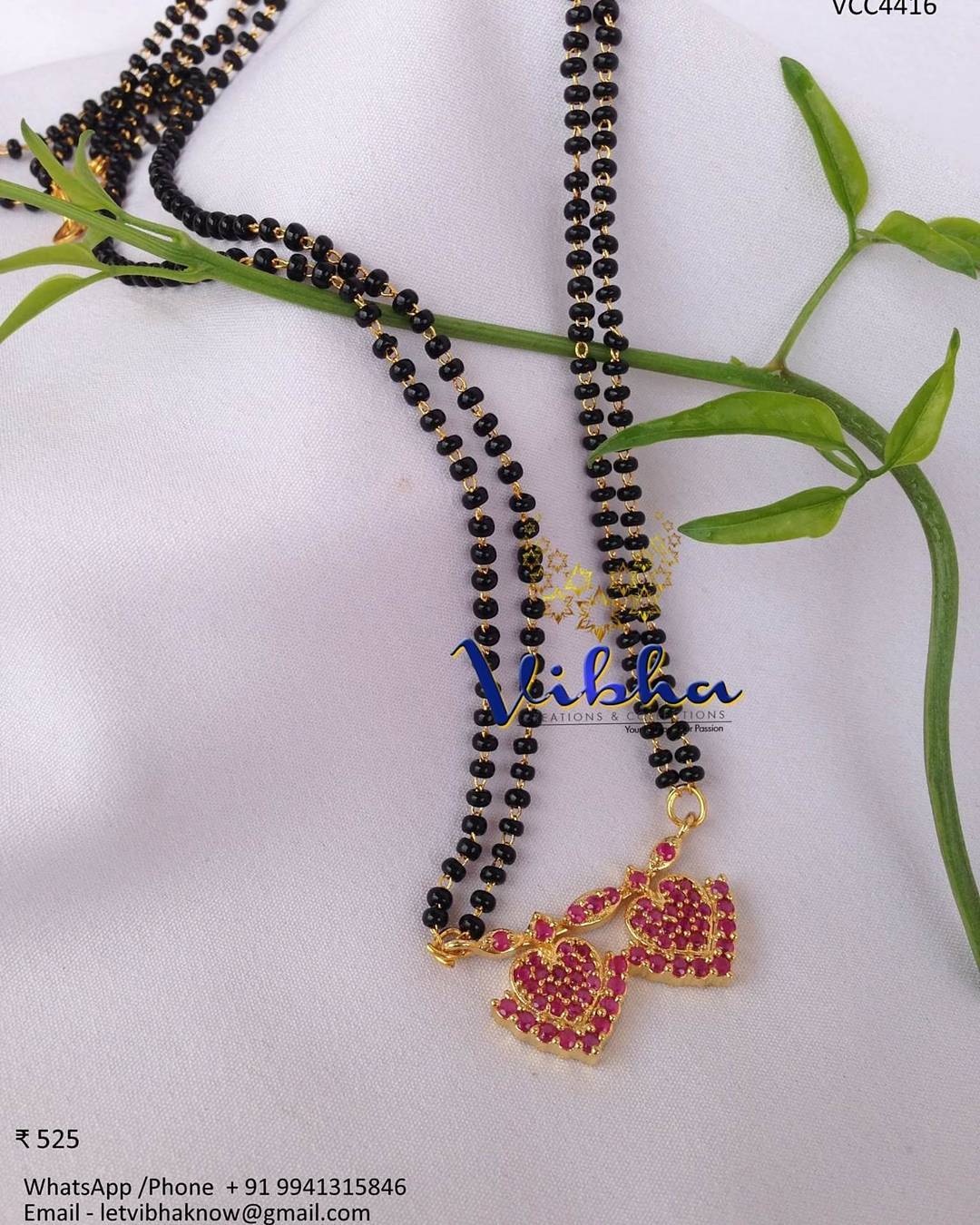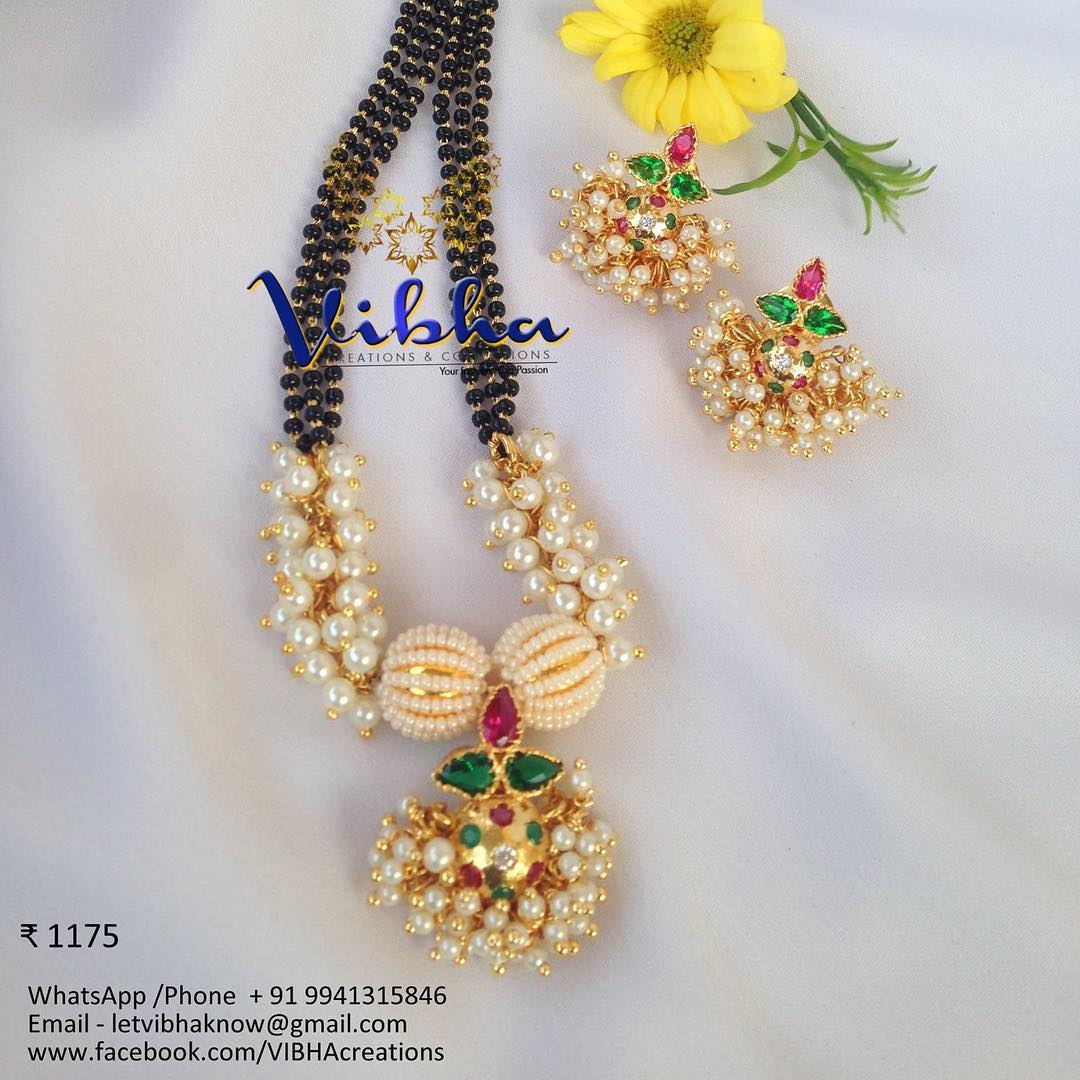 Mangalsutra is a traditional/ cultural piece of jewellery that is one of the essential items to get married under Hindu religion. Each groom gives a mangalsutra to his bride on the auspicious day of their wedding.
Vibha Creations and Collections offer a huge variety of mangalsutra. They have single chain and double chain mangalsutra. They also have antique black beads necklace.
German Silver Accessories: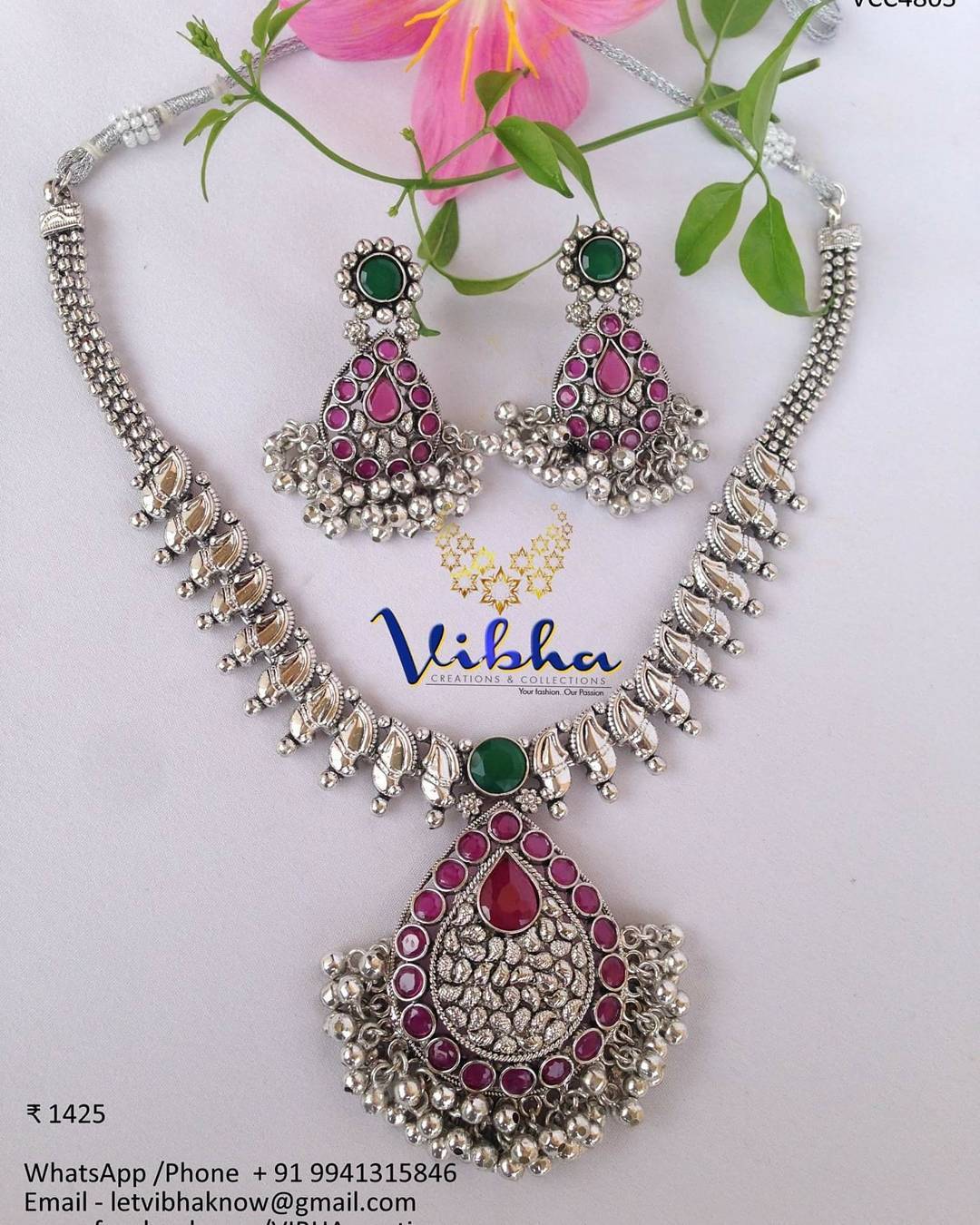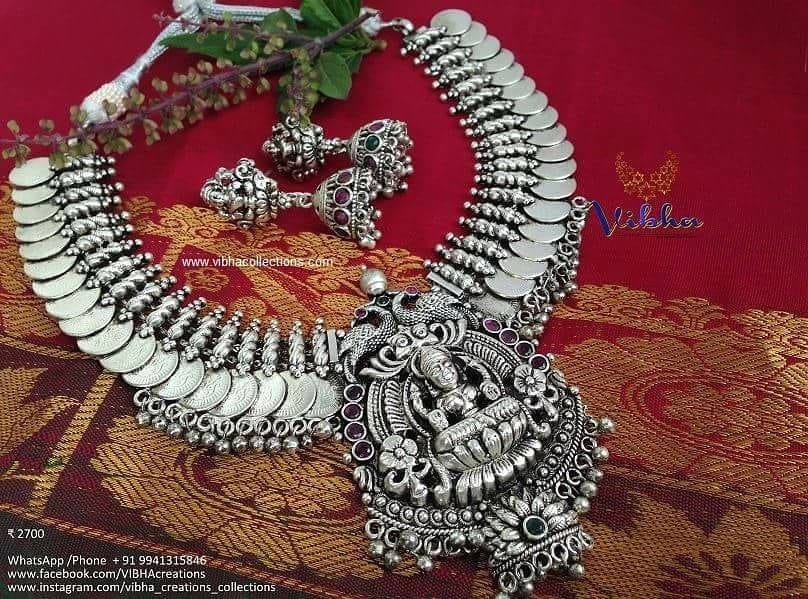 German silver looks pretty when worn with any color of clothes. Vibha have impressive range of german silver accessories for any fashion enthusiastic to choose from. One can pair it with various types of clothing from traditional clothes to western clothes.
Hip Belt: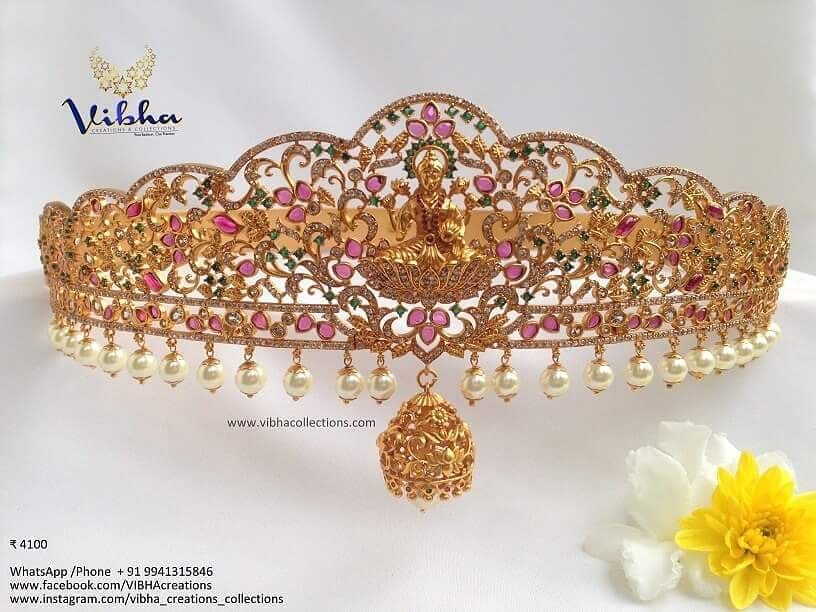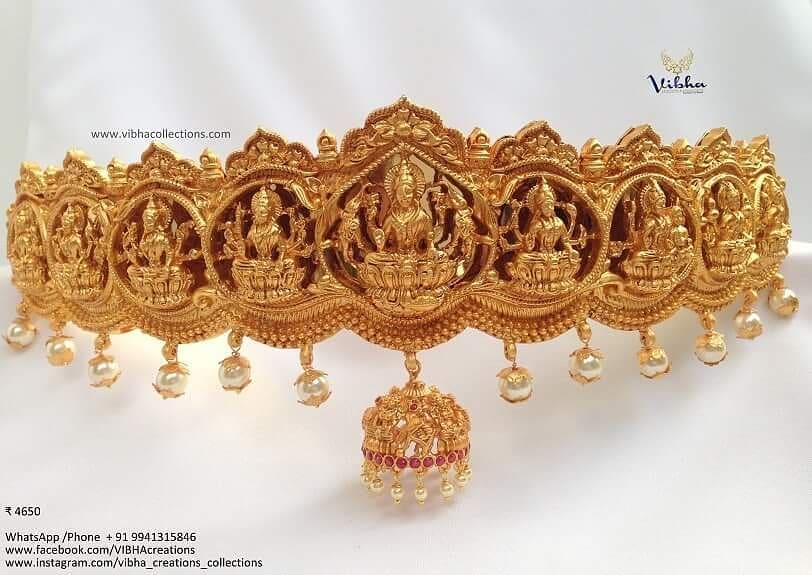 Vibha have different varieties of hip belt. This brand is a real heaven for brides who have been hunting for quality hip belts for your D-day without burning a big hole on your wallet. Our favorite in their collection remains the classic temple vadanam.
Other Accessory: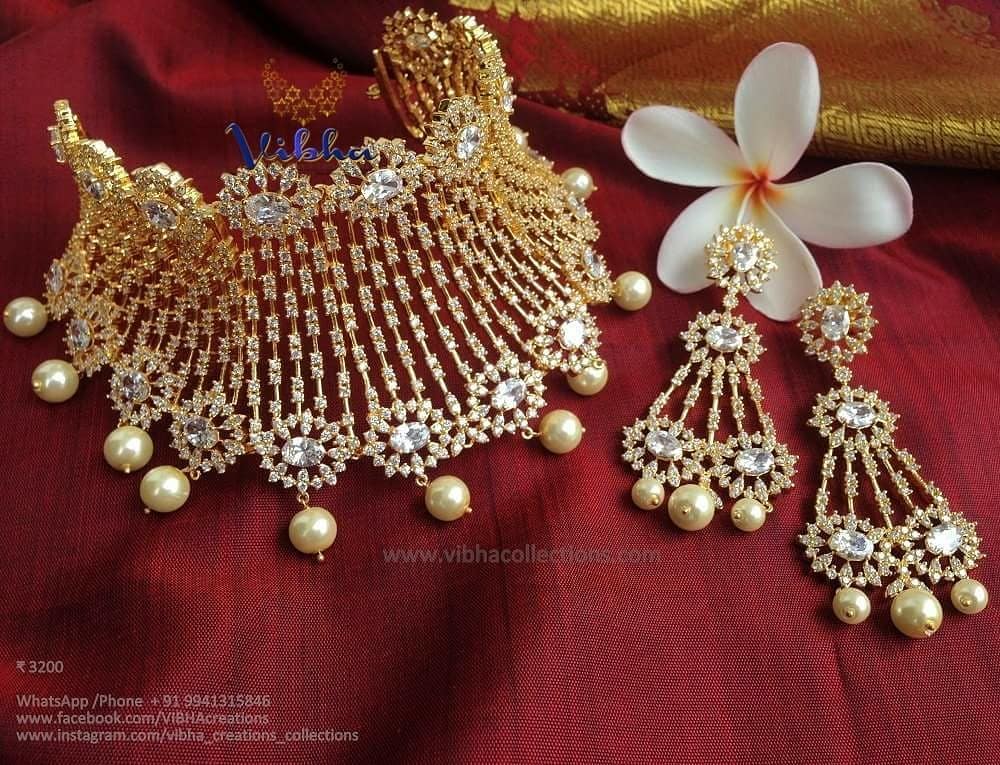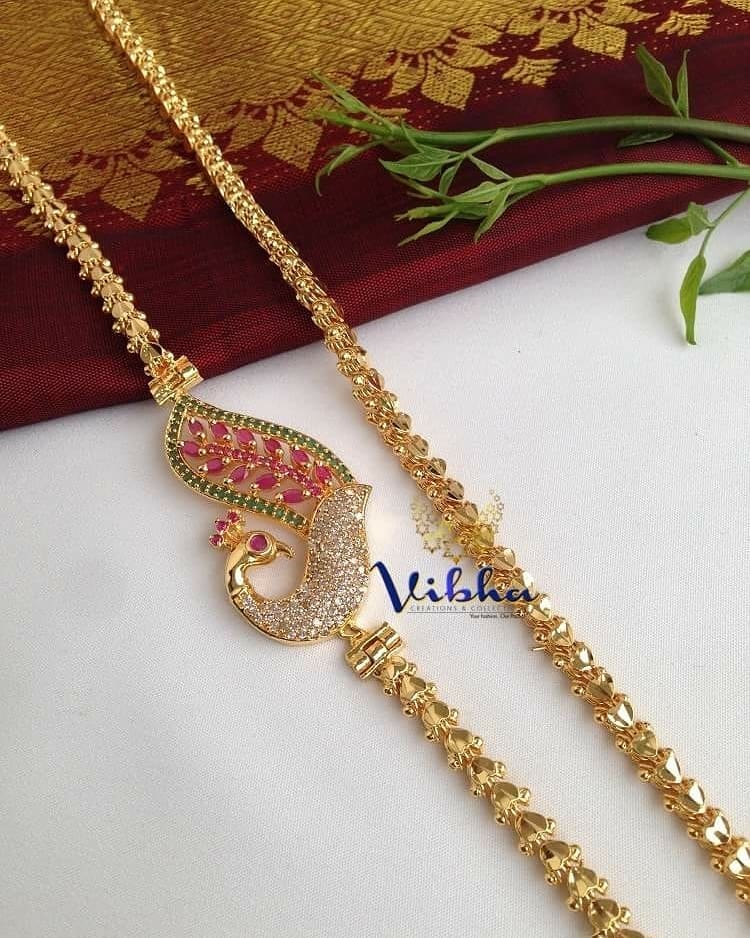 Other items you can find on this brand includes mugappy chains, tikkas and anklets. Isn't that amazing?
You can check these amazing and eye catching jewellery at Vibha Creations and Collections website
When you are in love with jewelry, Vibha Creations and Collections is where you want to be. Yes, they have a piece for each one of you, and they stay committed to delivering smiles along with their jewelry. When you choose Vibha Creations, you are ensuring quality products and services for yourself because their primary objective is trust and quality.
Feel free to contact them; they are based in Bangalore, India, its only online virtual store.
Vibha Creations
Facebook : https://www.facebook.com/VIBHAcreations/
Instagram : https://www.instagram.com/vibha_creations_collections/
Website : https://www.vibhacollections.com/
Contact : + 91 9941315846
Working hours – 10.30 am to 7 pm (IST)
Also Read: