If you are trying to add a dash of subtle sophistication, pearls can take your style to the next level easily. It isn't a miracle that they've remained in fashion for a long time.
The style world has been adoring pearls wholeheartedly. Fashionistas are thinking of new, innovative ways to sport pearls. A bold pearl necklace has unfailingly added a touch of grace to any look.
Multi Layered Bold Pearl Necklace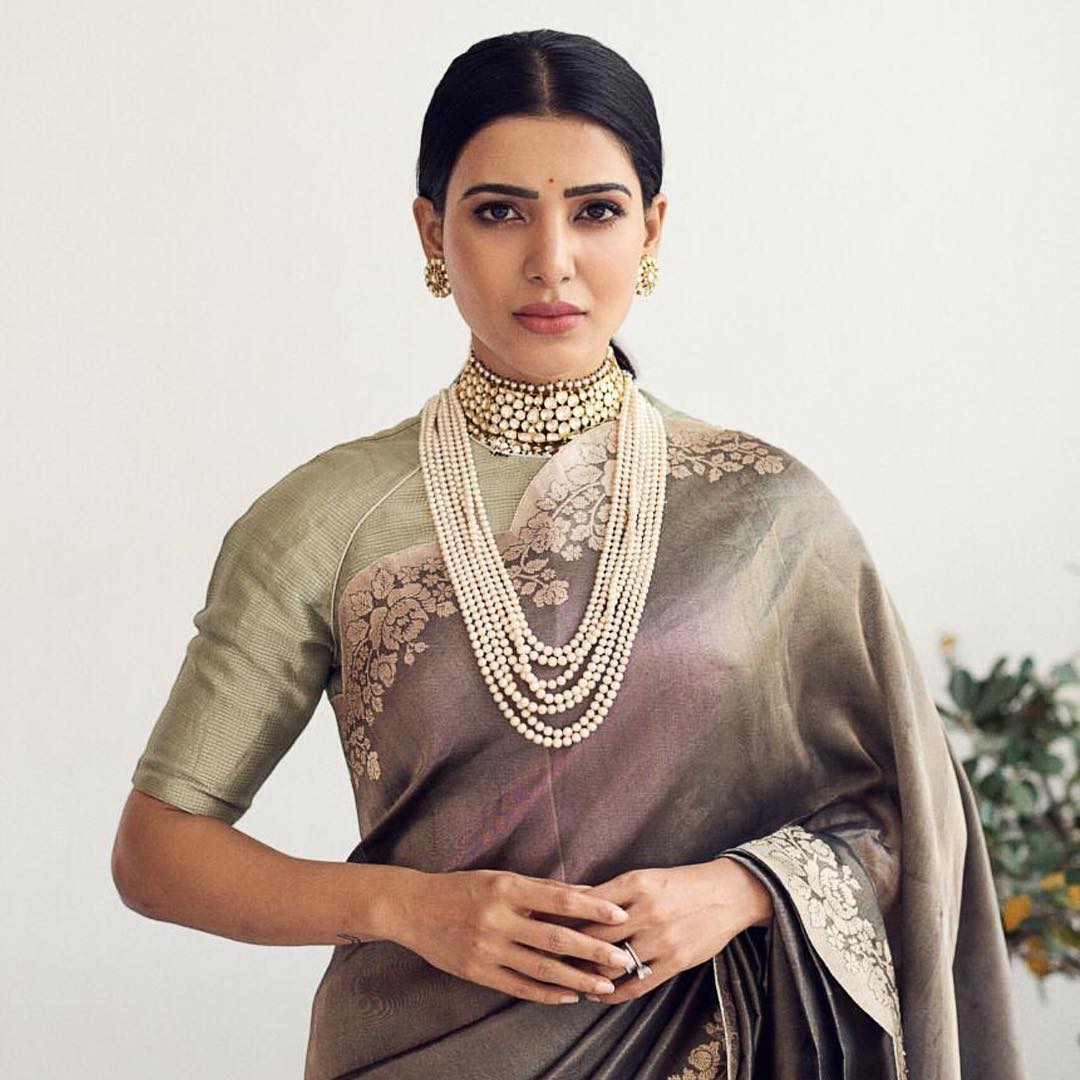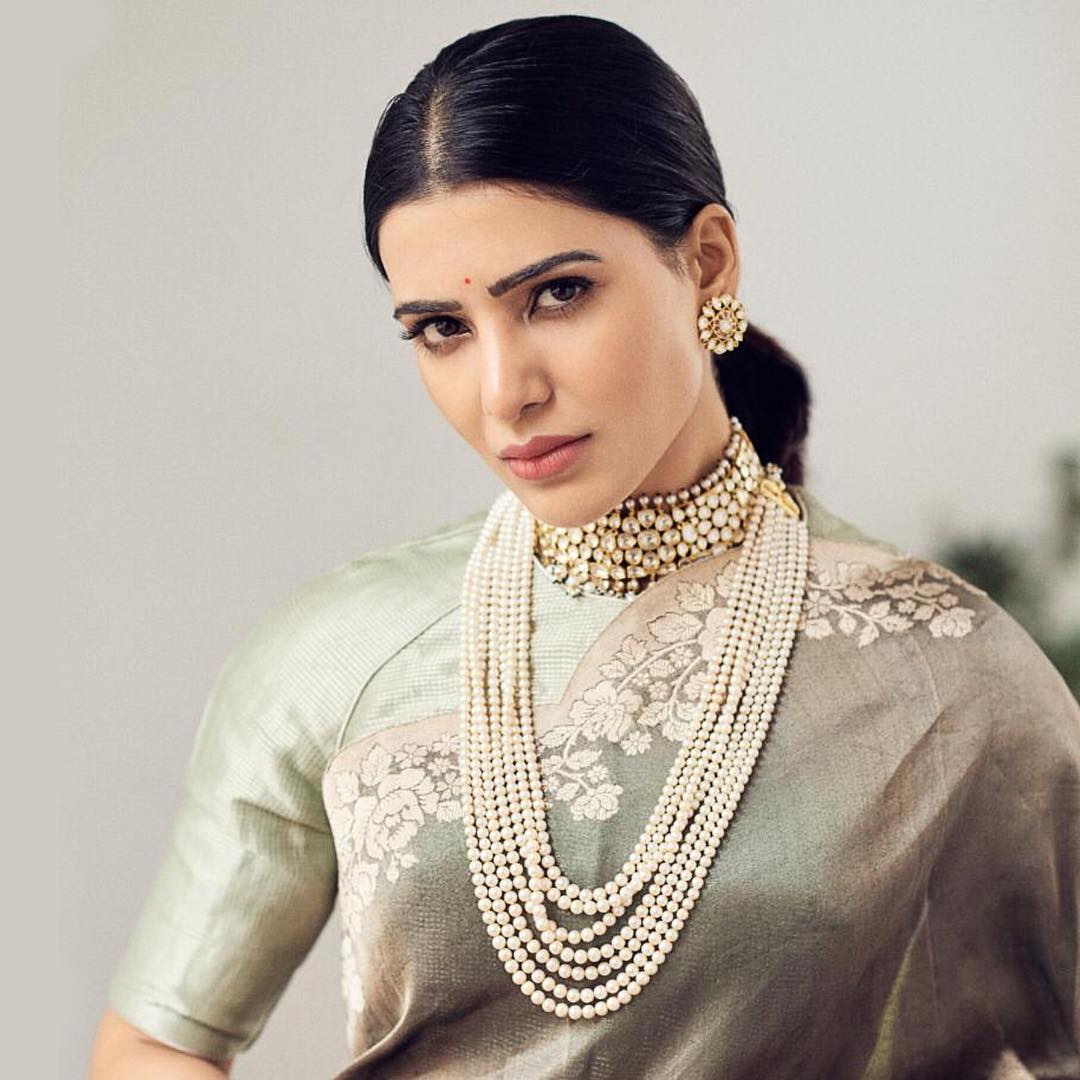 Bold pearls necklaces are unsurpassed statement pieces that can effortlessly set you apart from the crowd. Long bold pearl necklace can easily adapt themselves to a variety of styles. A simple bold pearl necklace can elevate your saree looks, making you look elegant as ever.
Bold Pearl Mala with Statement Pendant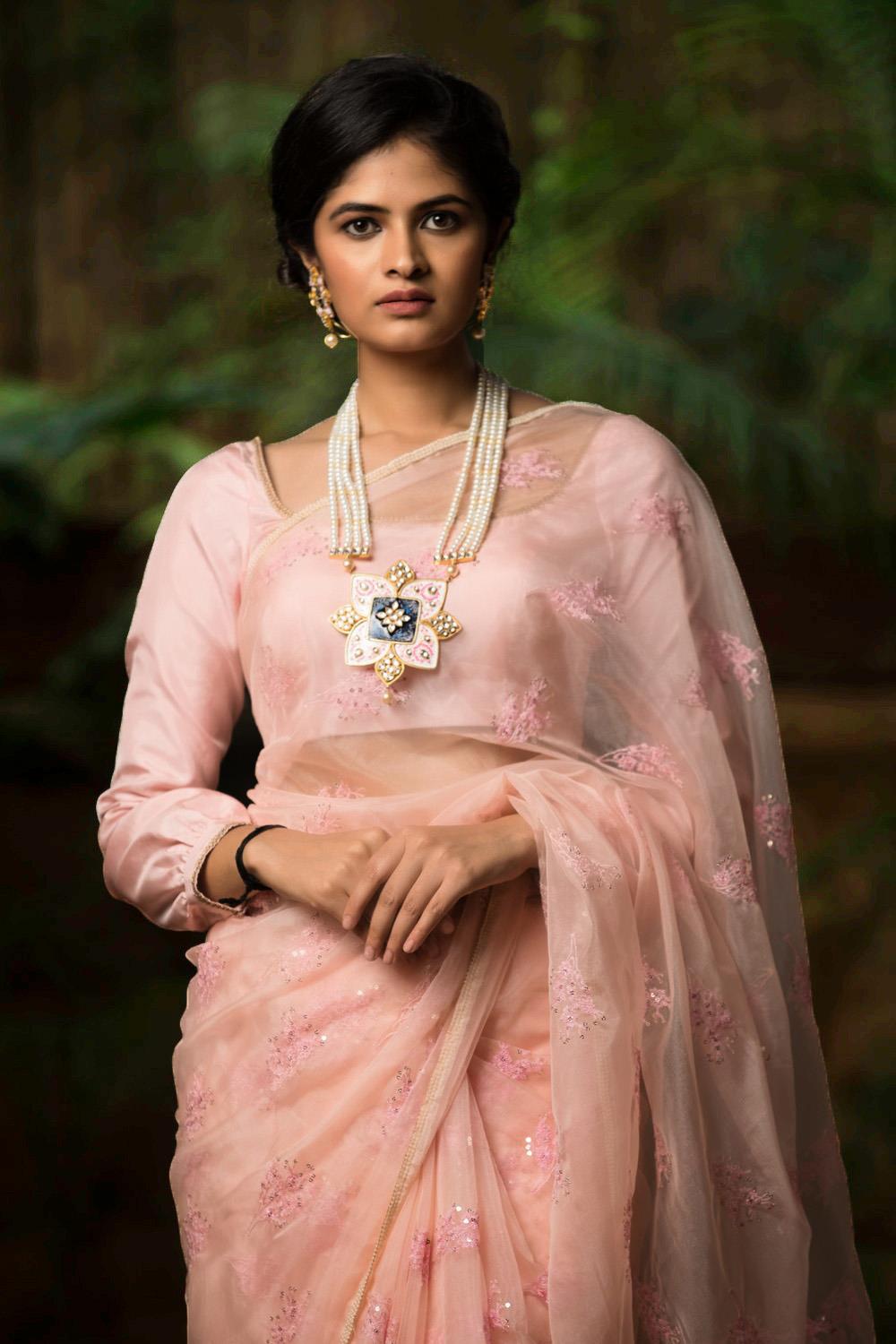 In the event that you are hoping to make a bold style statement, a pearl necklace with a bold flower pendant is the perfect accessory for you. This sophisticated piece will include a one-of-a-kind grace to your simple saree and it will make you essentially extraordinary.
Five Layered Elegenat Pearl Necklace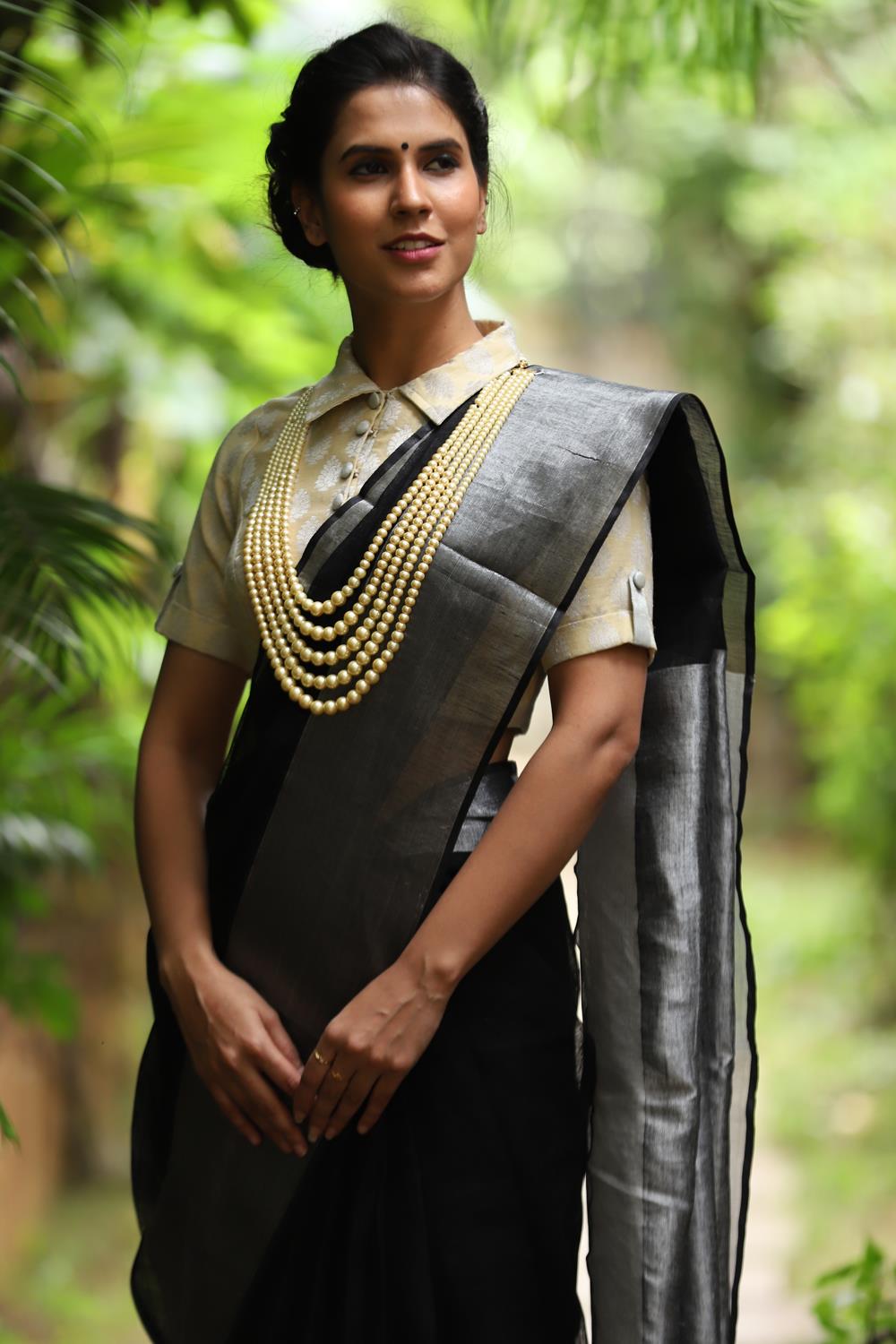 Three strand pearl cluster necklaces take elegance to an entirely new level. A statement piece by definition, this necklace will make you look absolutely stunning. It is the perfect accessory for simple sarees because it will make the entire look shine bright.
Stylish Pearl Neckpiece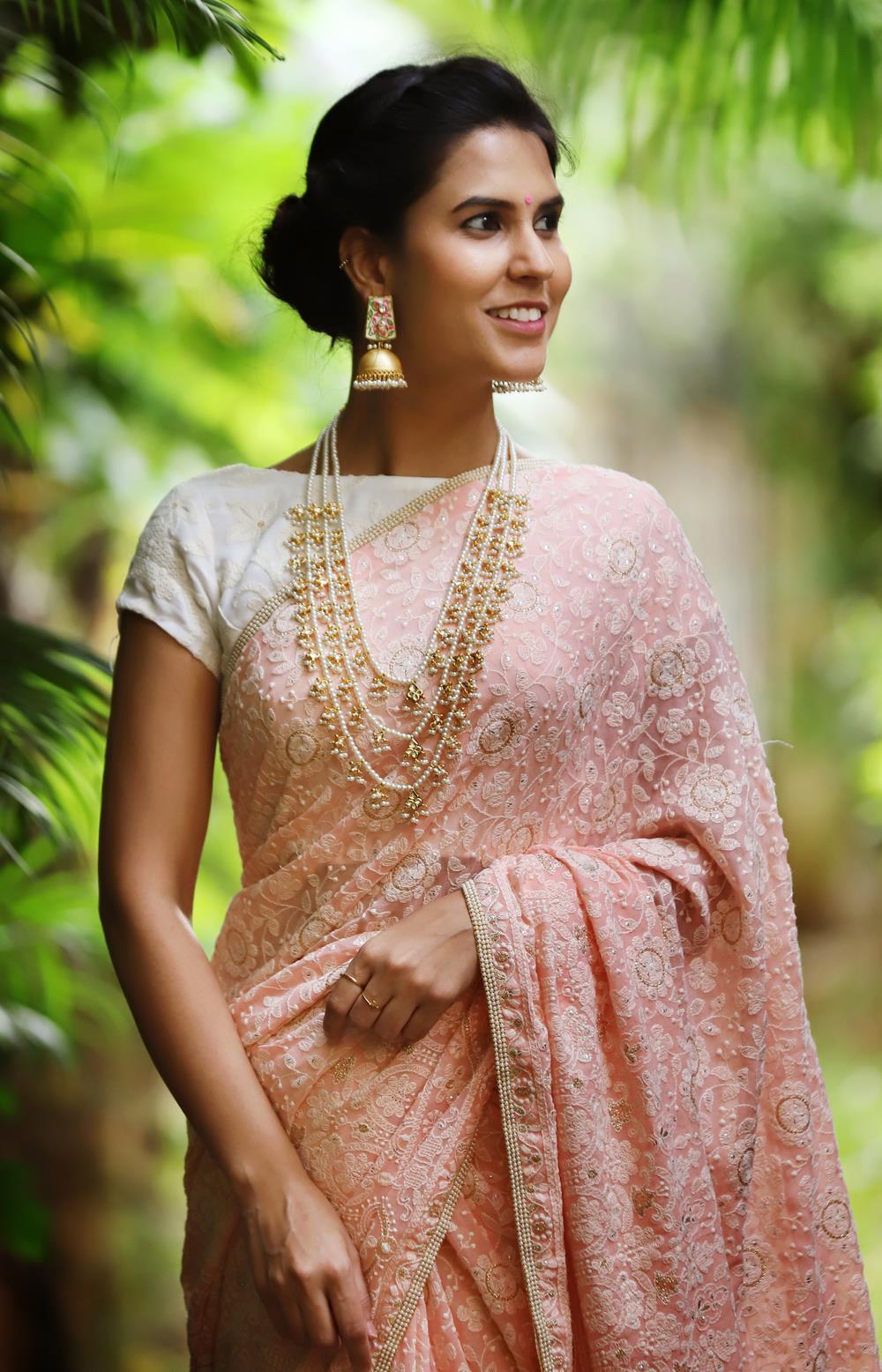 Three strand pearl necklaces are the ultimate level of elegance. Be ready to have everyone's eyes on you when you wear such a stylish necklace since you will undoubtedly be the central point of attention.
If you like to shop some statement gold plated pearl jewellery, then do check out here.
If you want to shop gold pearl jewelry, check out similar bold necklace collections from the brand Amar Sons Jewellery.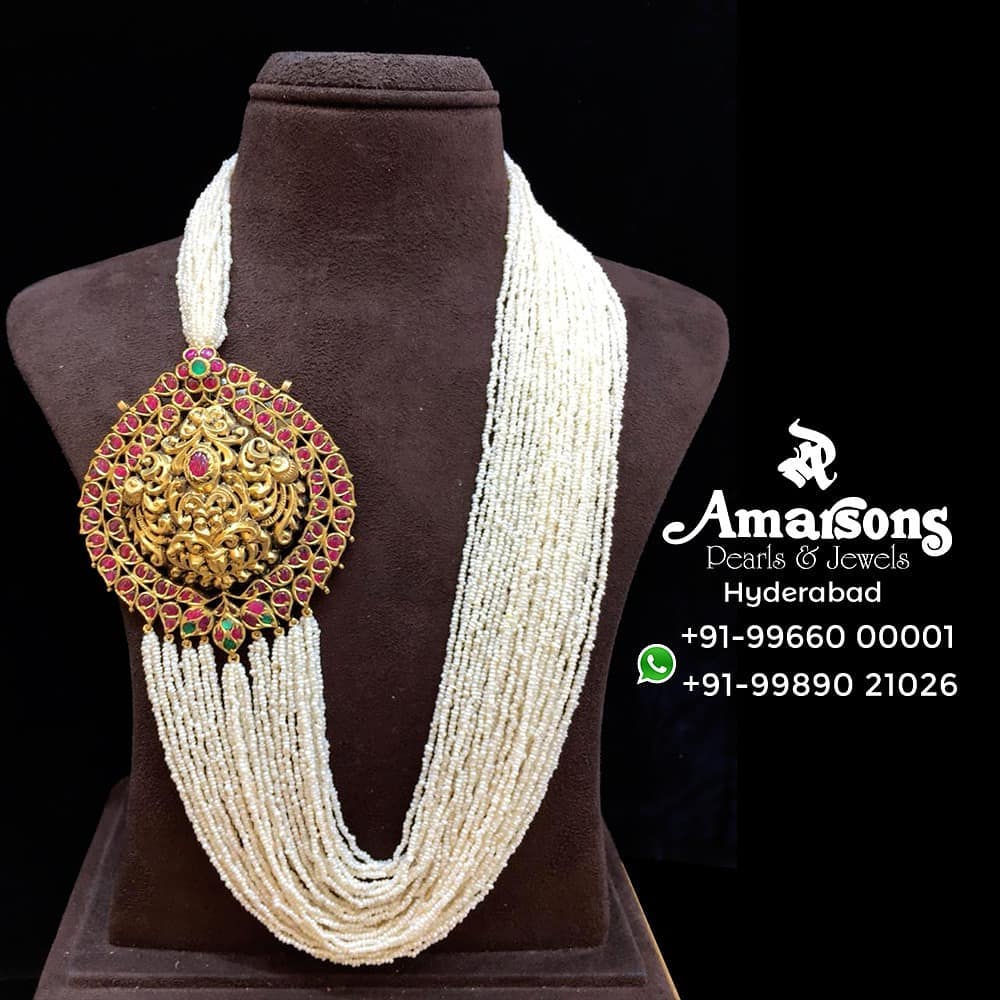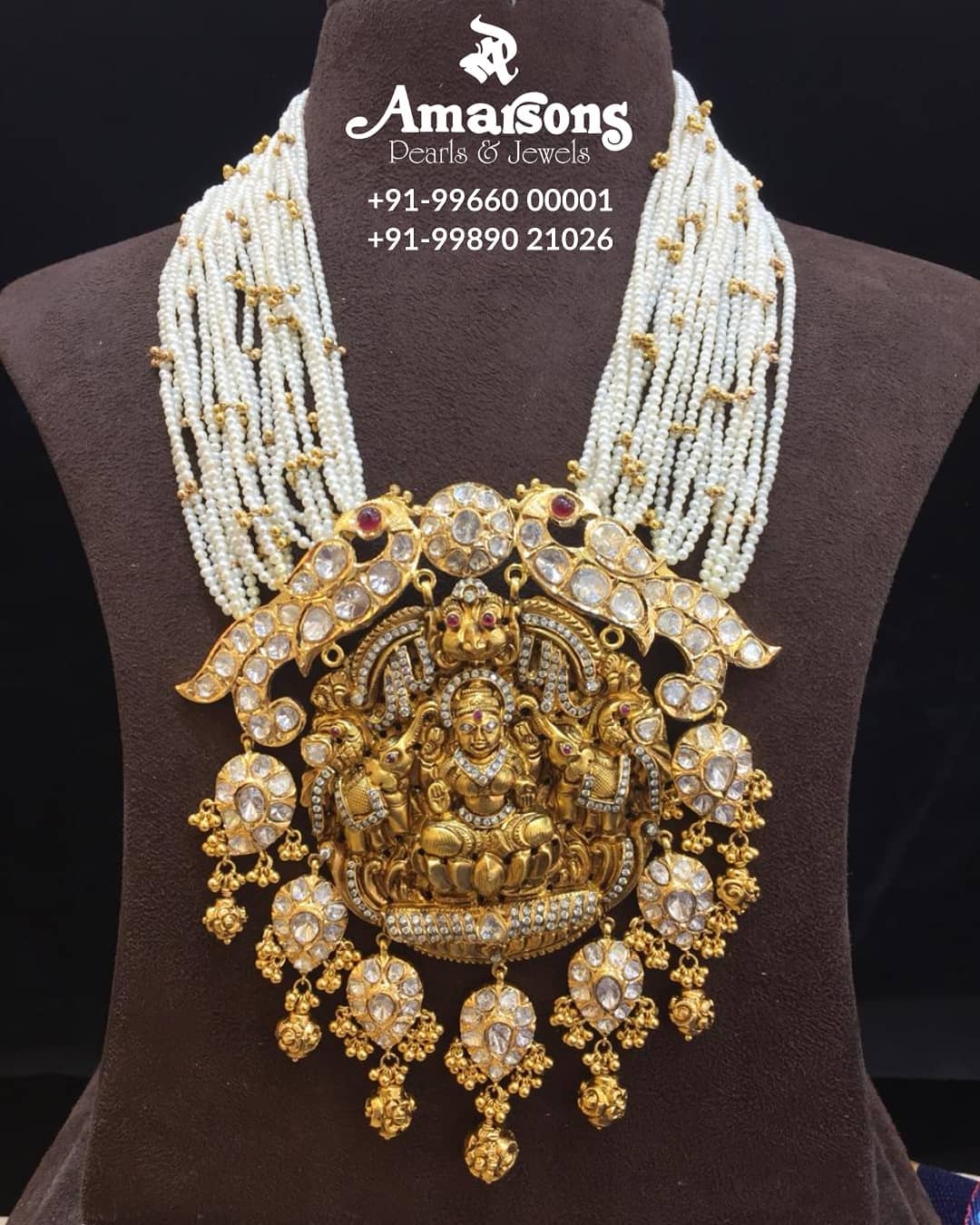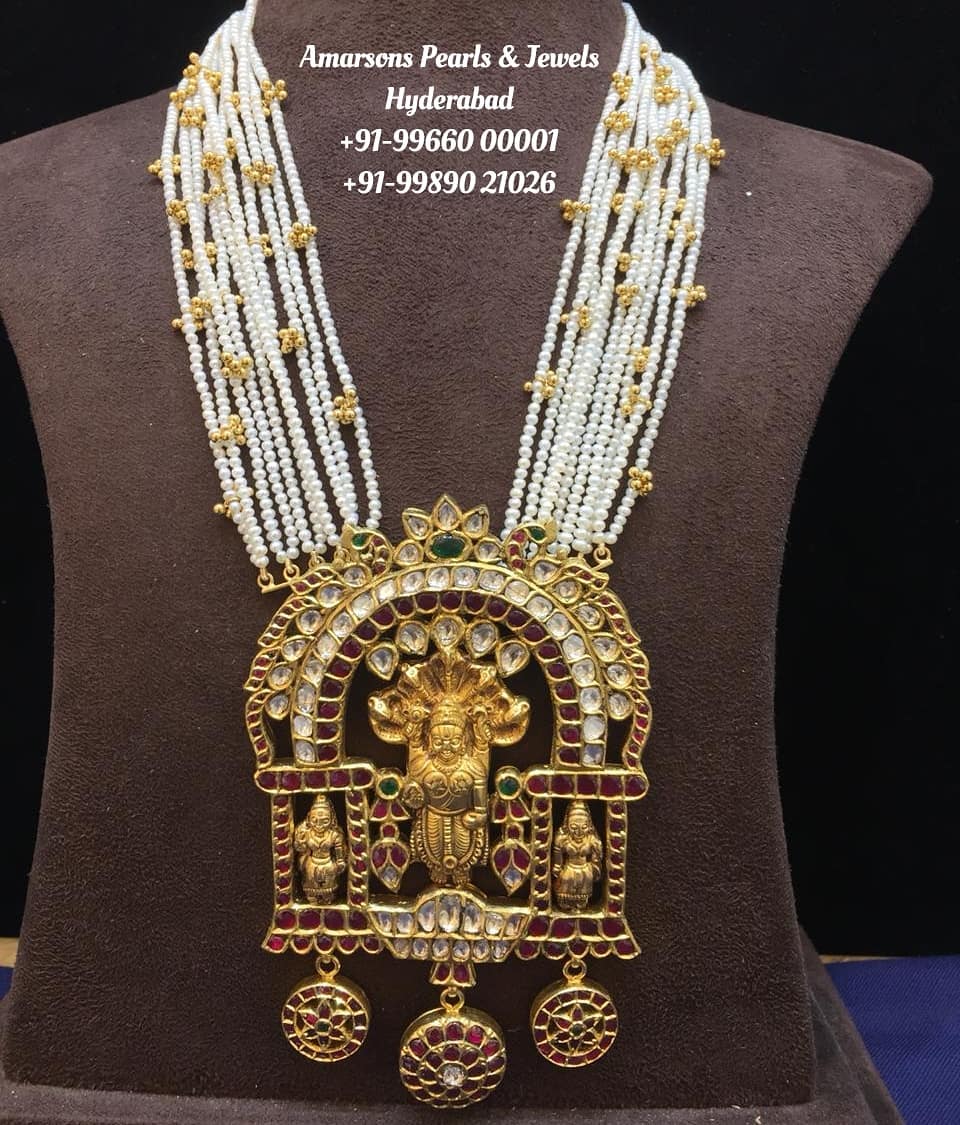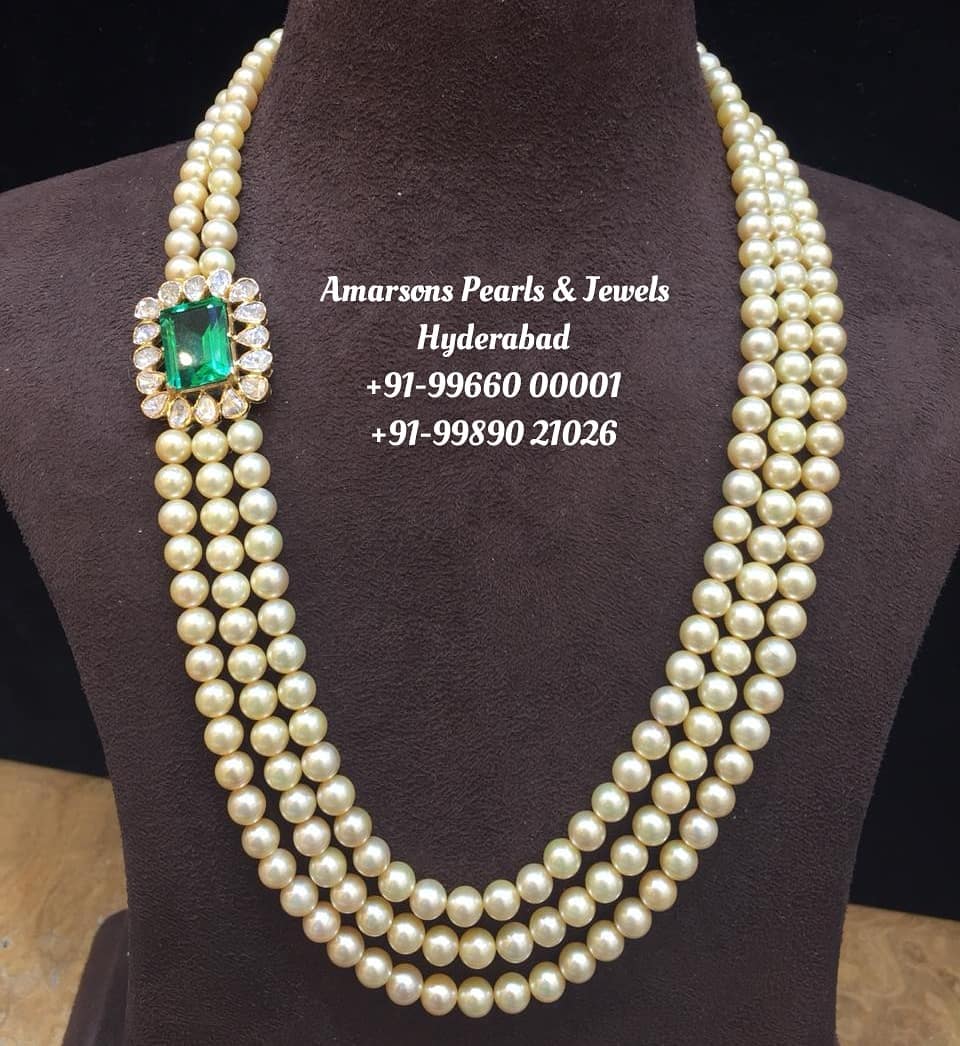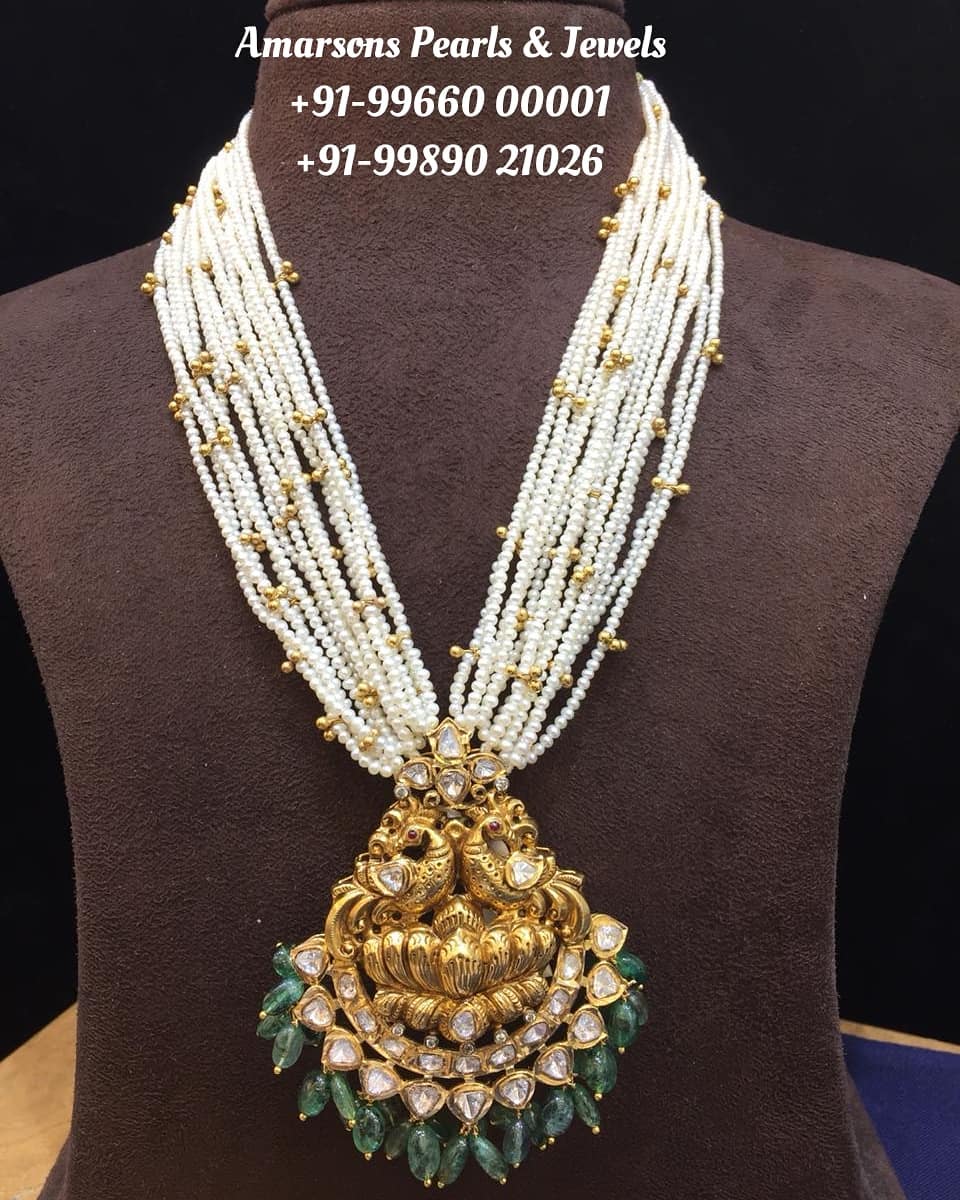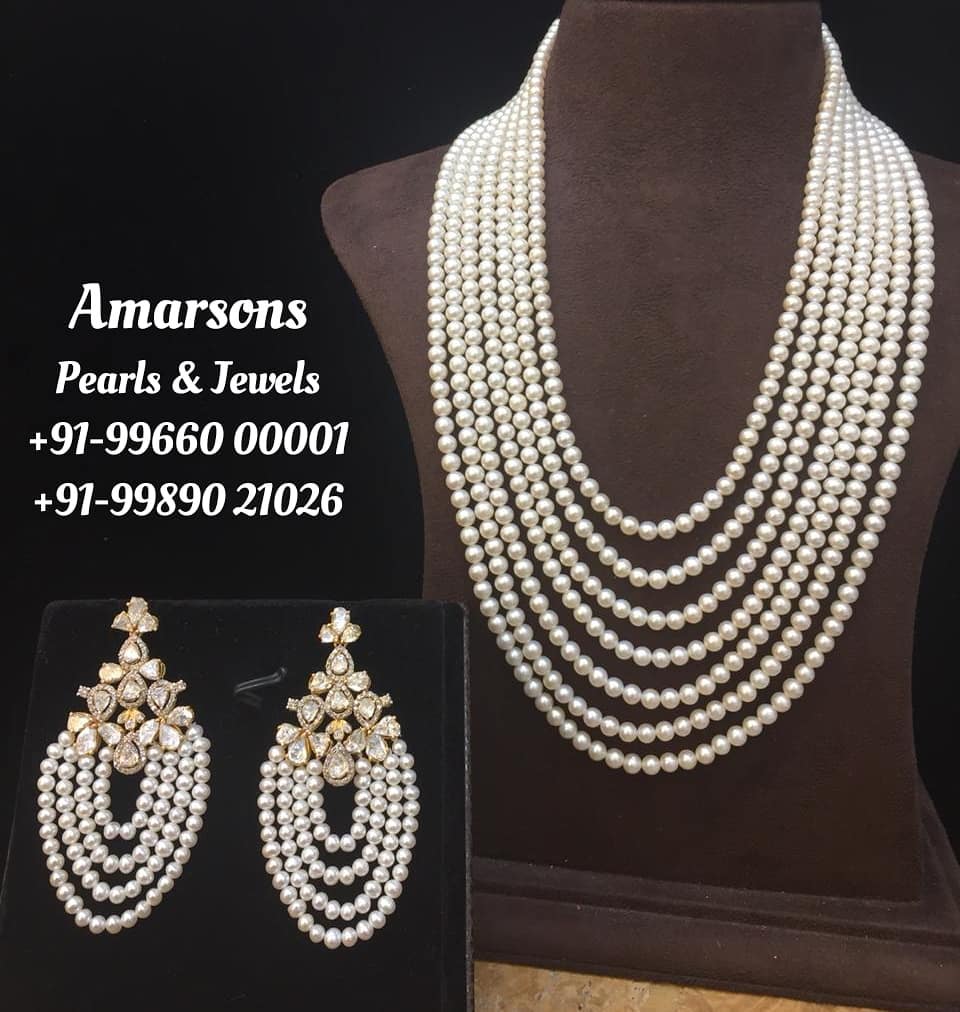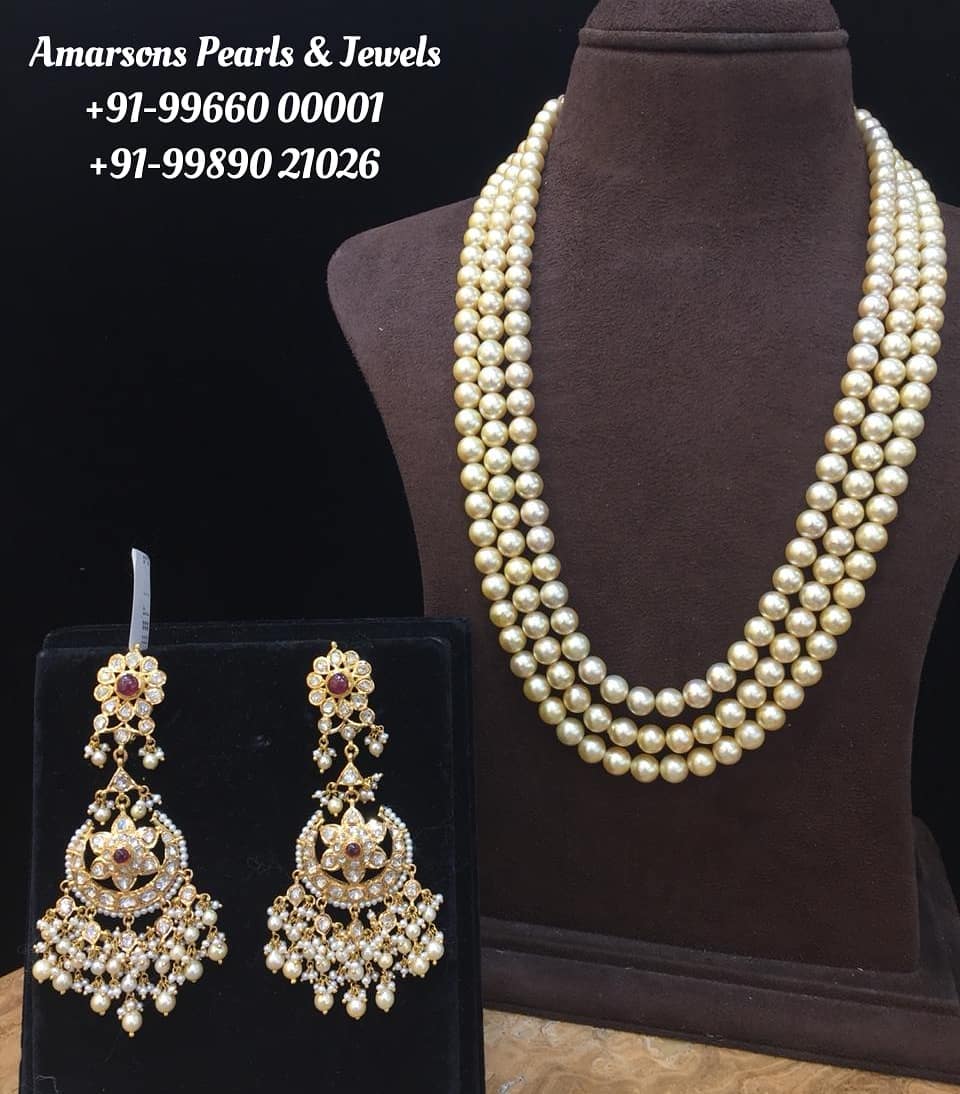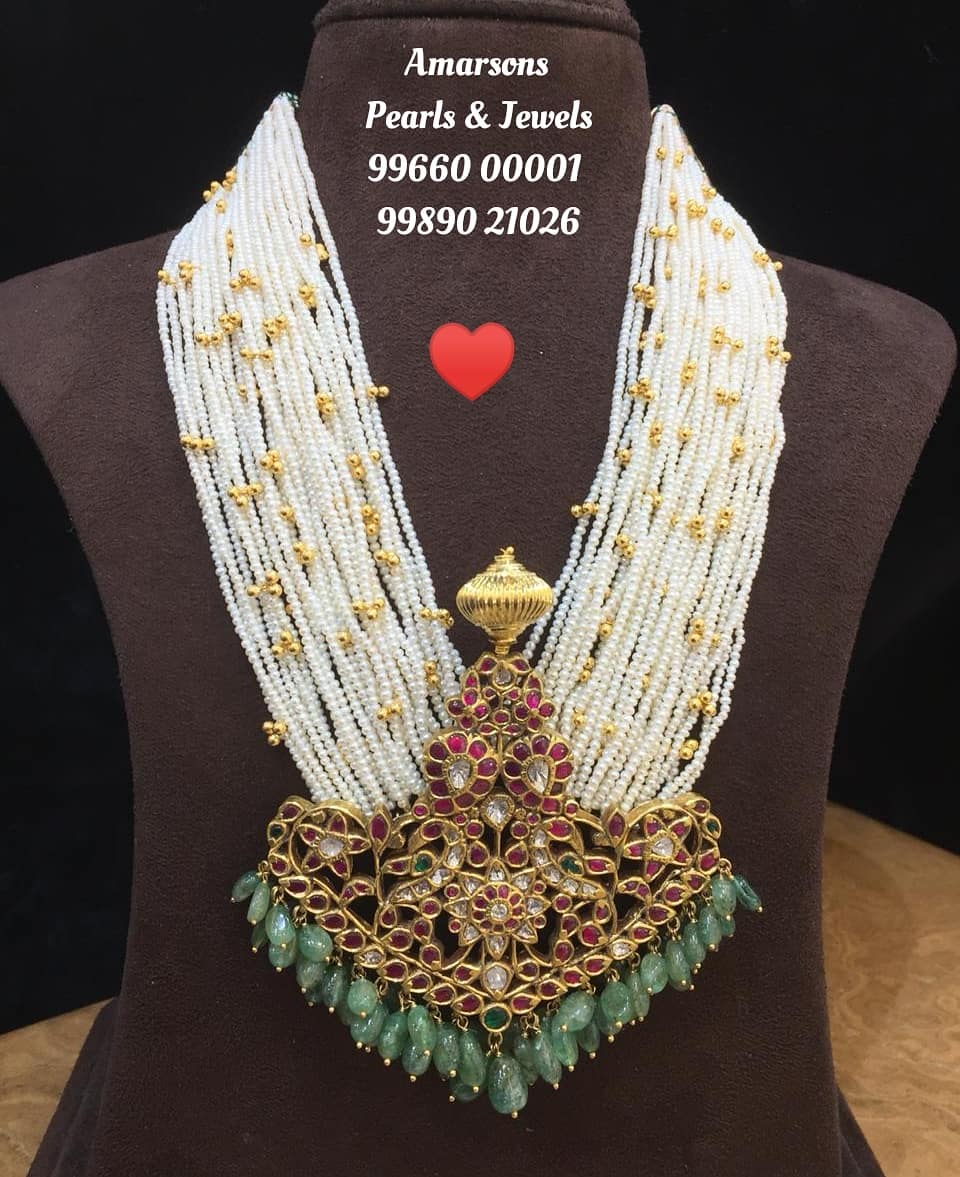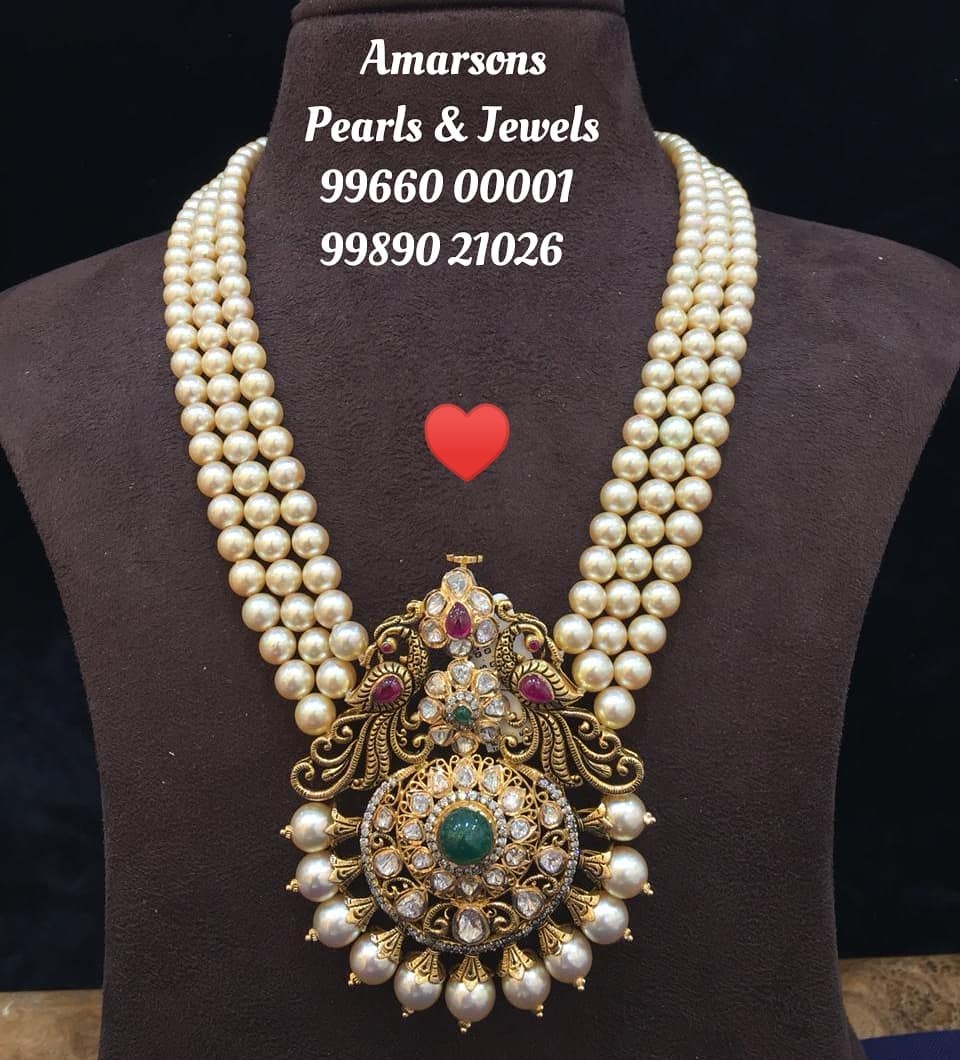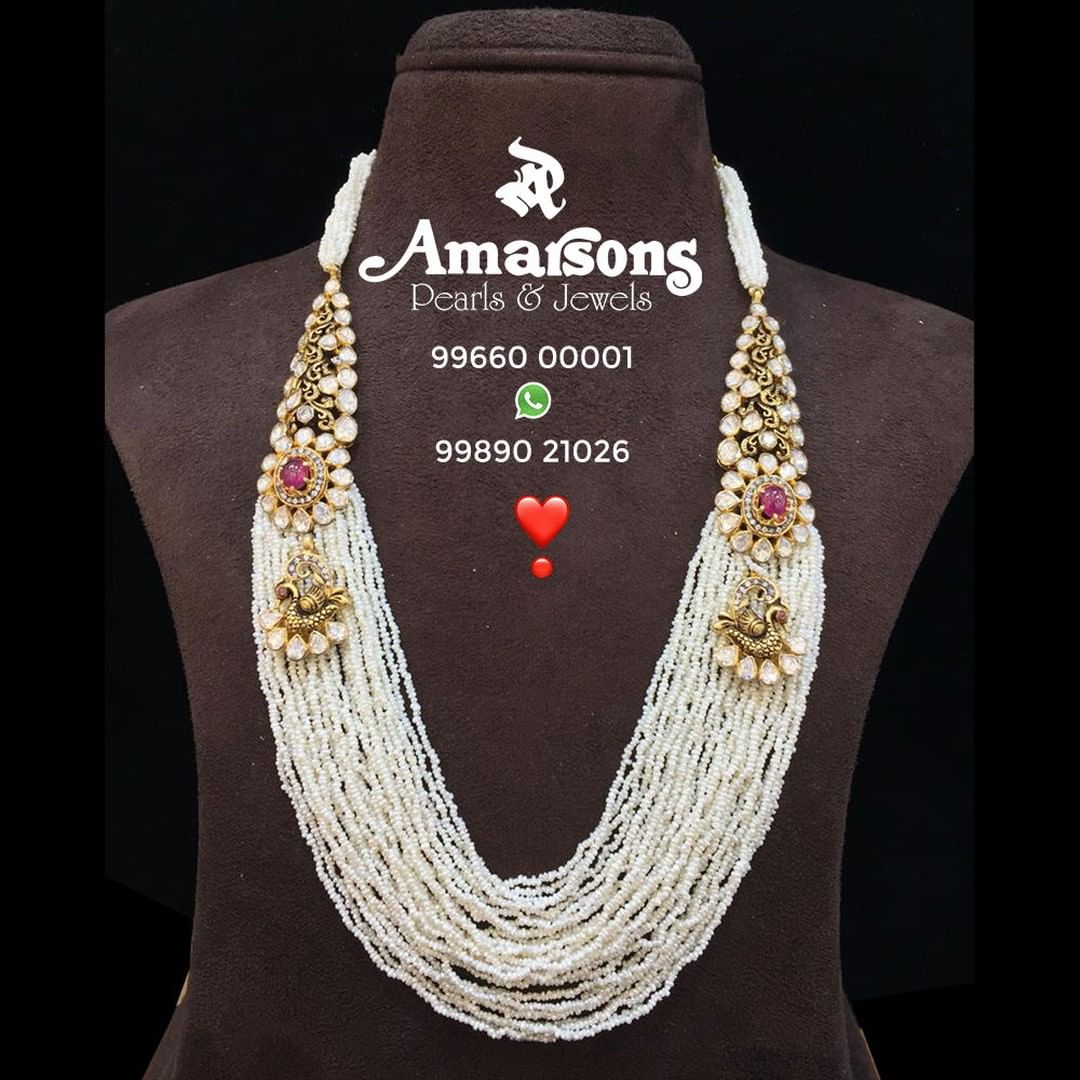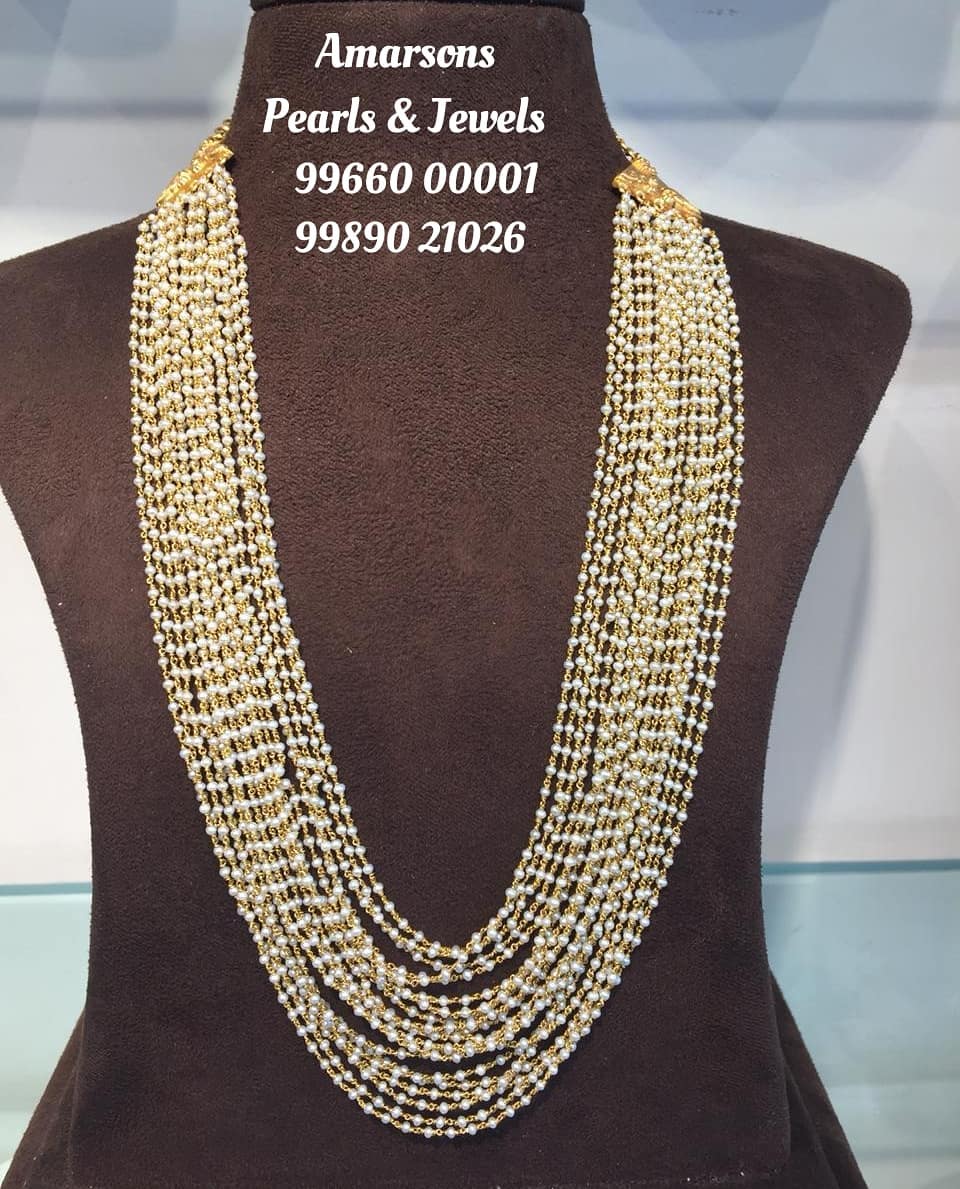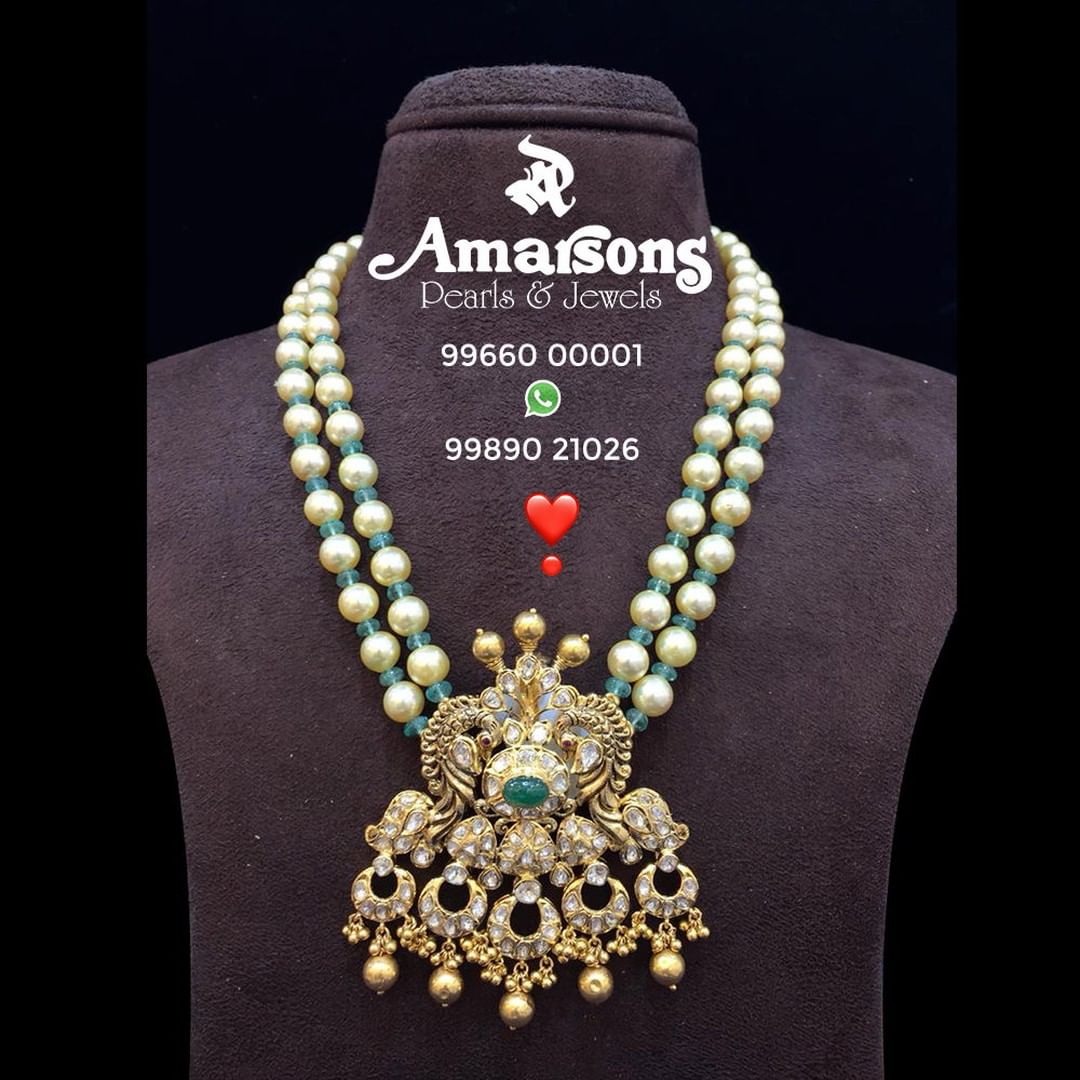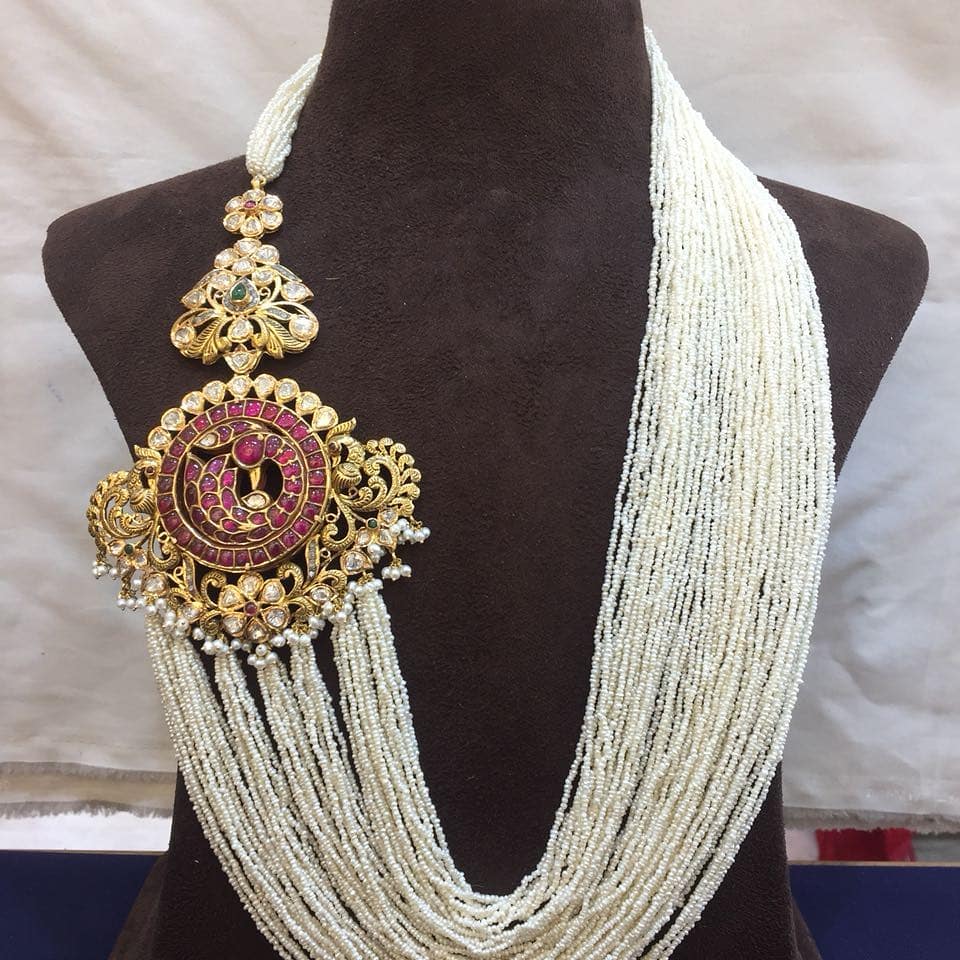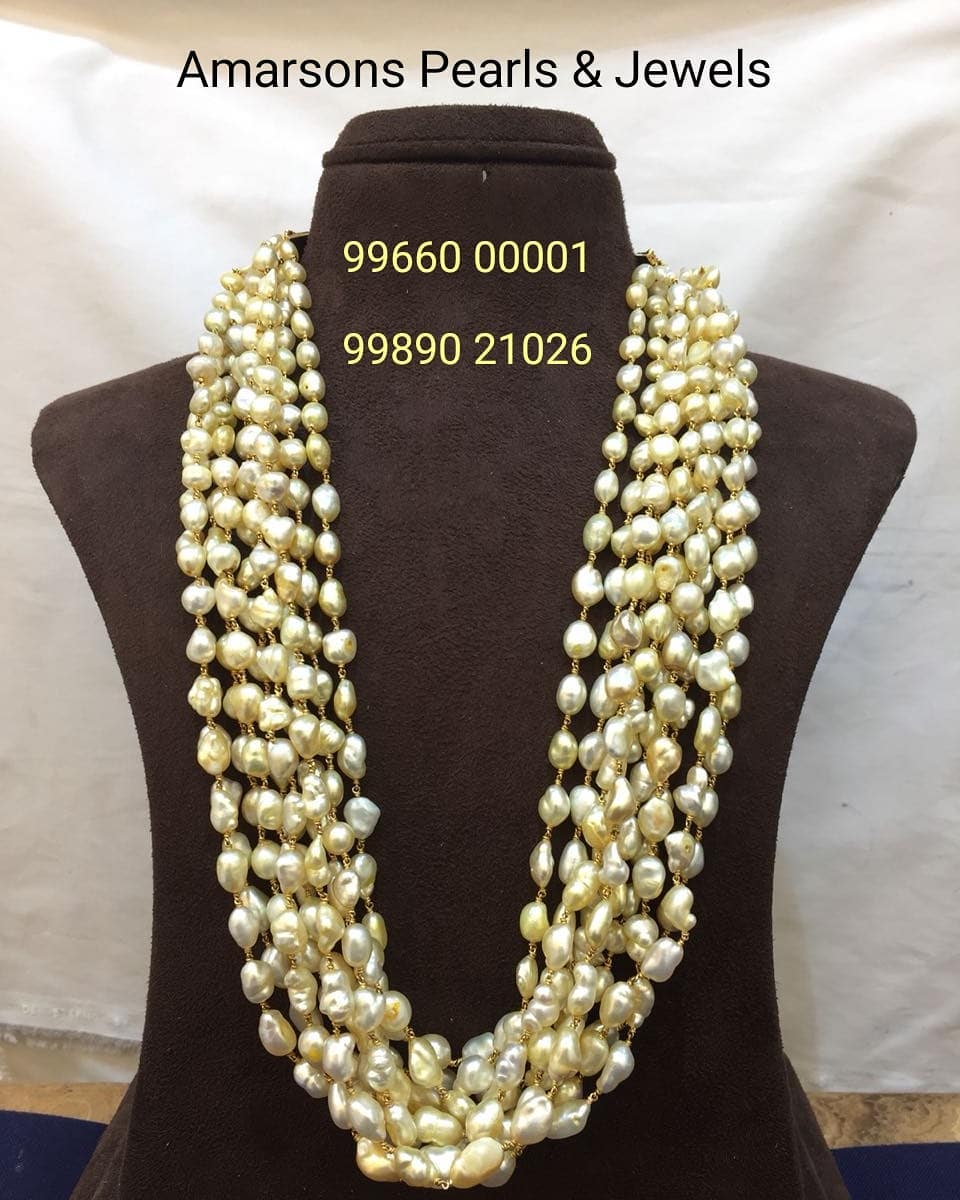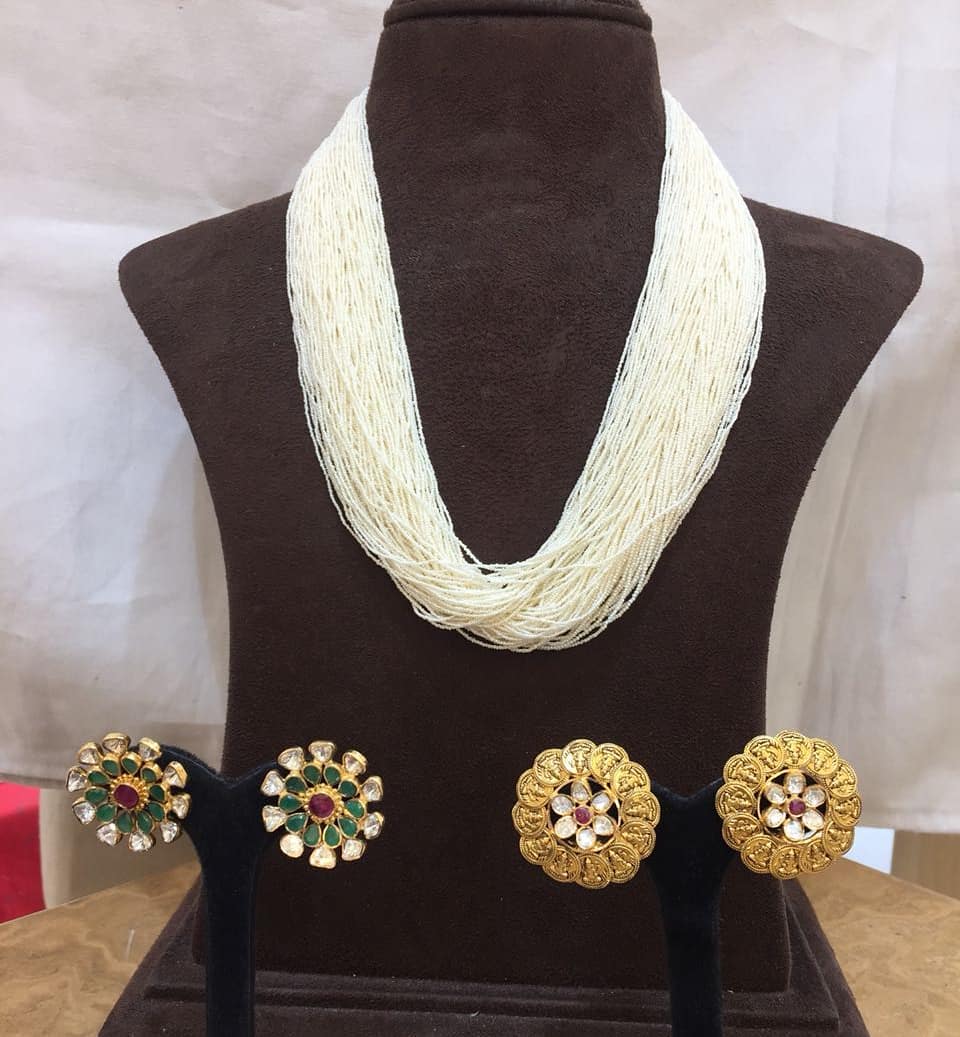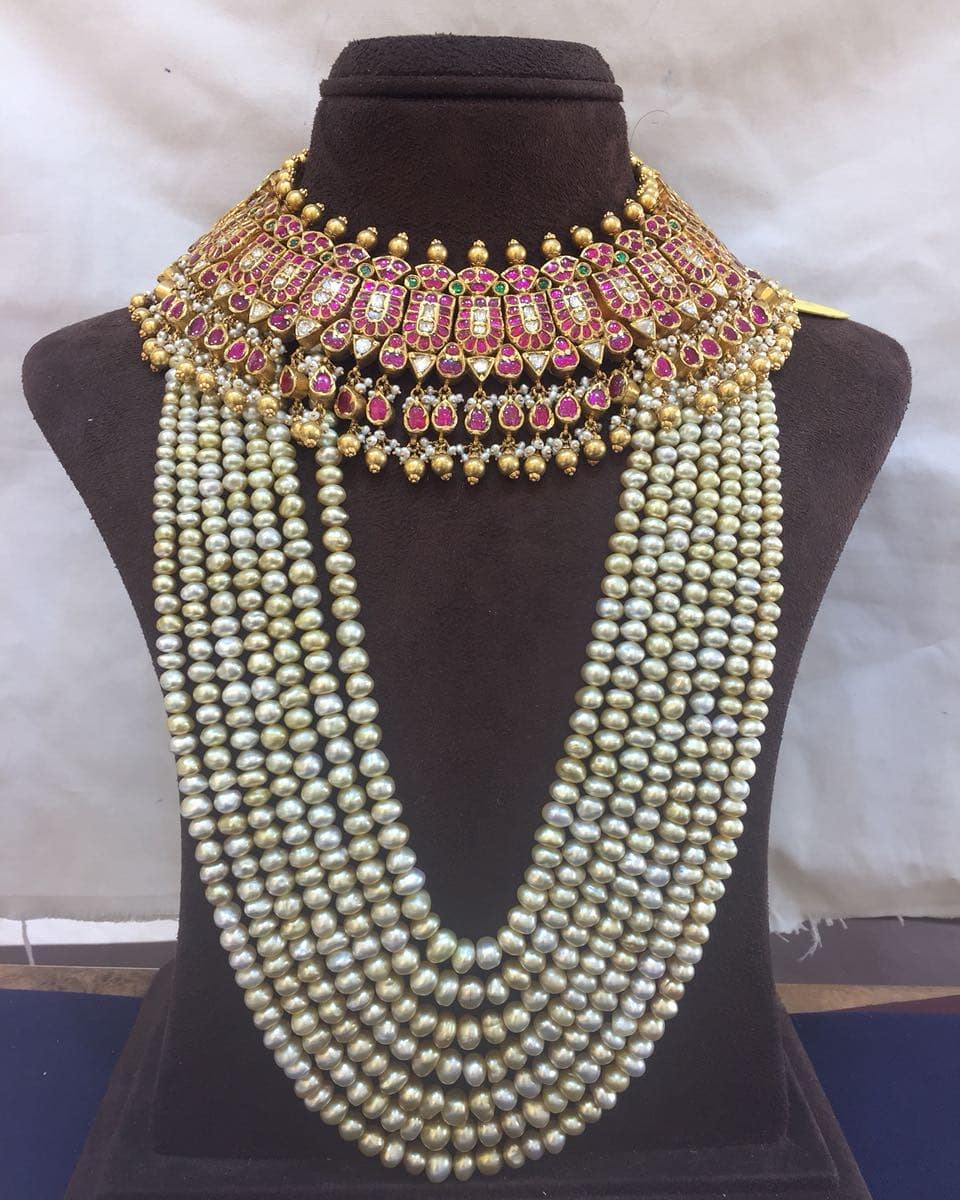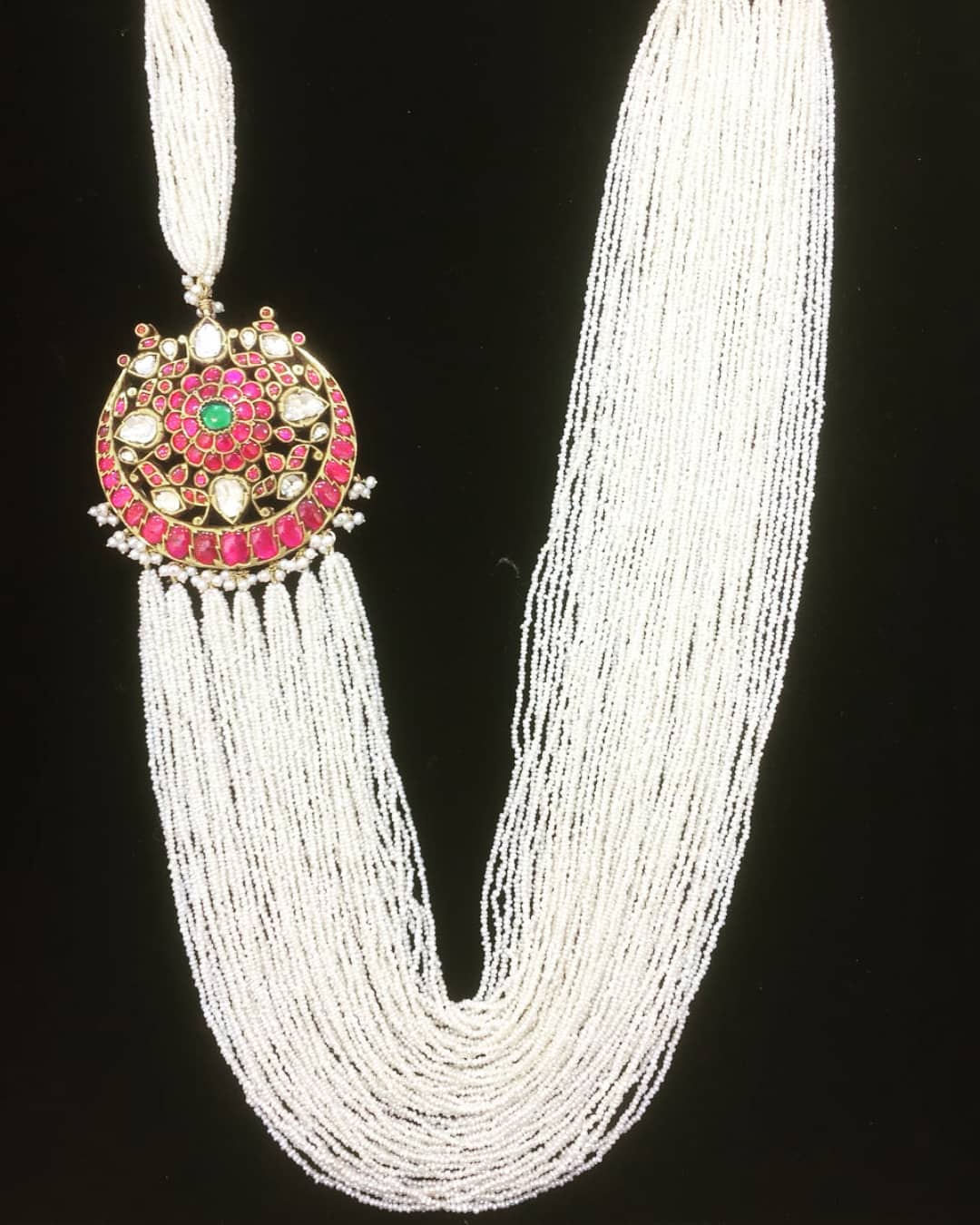 Also Read: