In Indian culture, red sarees are extremely important as they have a cultural significance too. These are the traditional sarees of brides and newlywed ladies, signifying their fertility, beauty and the auspiciousness of the event. And red silk sarees can look stupendous with the right jewelry. Here are some jewelry that you must try with a red silk saree: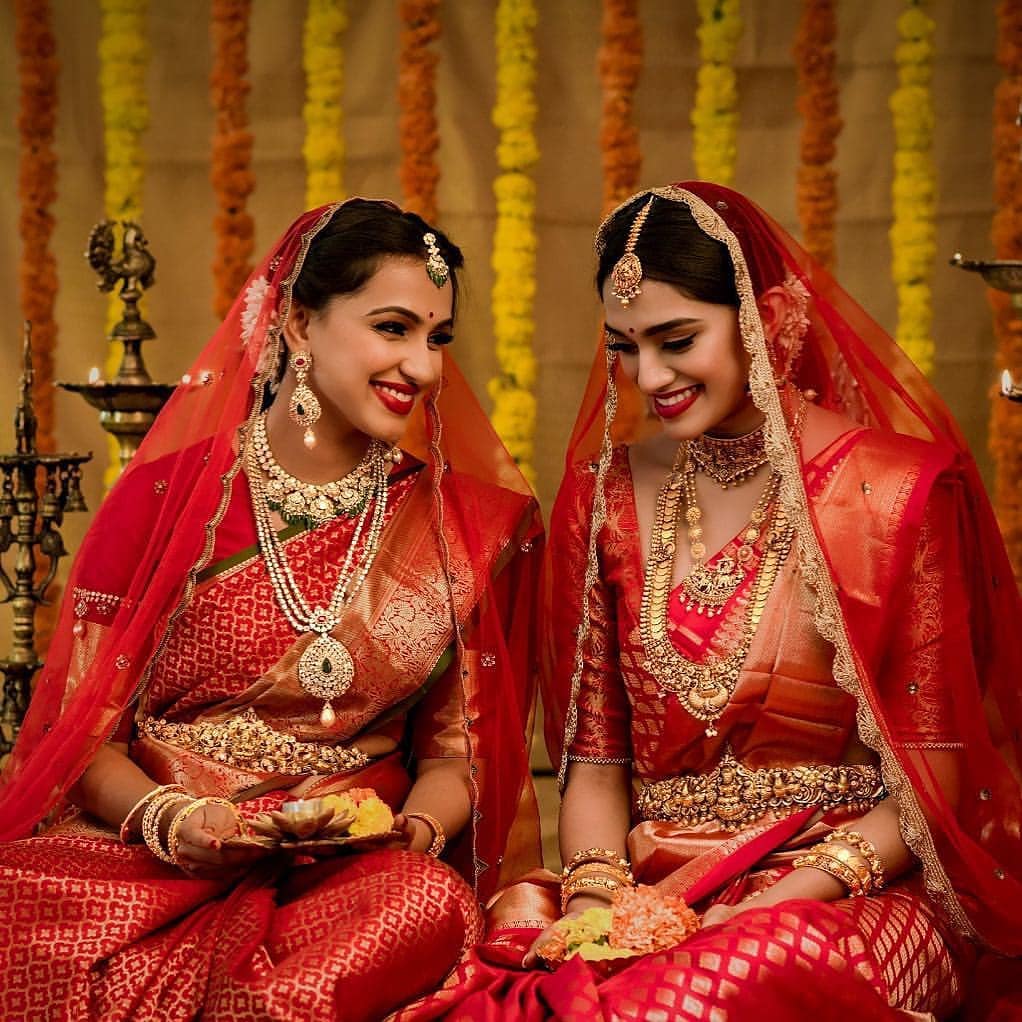 Vadanam
For the South Indian brides, vadanam is an absolute must-have adornment. Today it is accessible in different styles and designs with emeralds, ruby, and different valuable gemstones embellished on it. This jewelry looks extraordinary when combined with red silk sarees.
Nethi chutti
Nethi chutti is one more jewelry without which a South Indian bride is incomplete. Bride wear it on the forehead. Despite the fact that there are different styles present, a traditional nethi chutti design looks brilliant and divine on a bride.
Jada billa
Without the perfect blossoms in bride's hair and the jada billa decorating her long hair, a bride's look is incomplete. There are numerous sorts of hair embellishments utilized in a wedding yet nothing can beat the magnificence of the long braid decorated with jada billa.
Vanki
For a South Indian bride, bajubandh or vanki is a vital piece of jewelry. If you want to wear a vanki, opt for a blouse with small sleeves or cap sleeve that complements it well.
Here are some pictures of jewelry ideas that you can wear with Red Bridal SIlk Saree: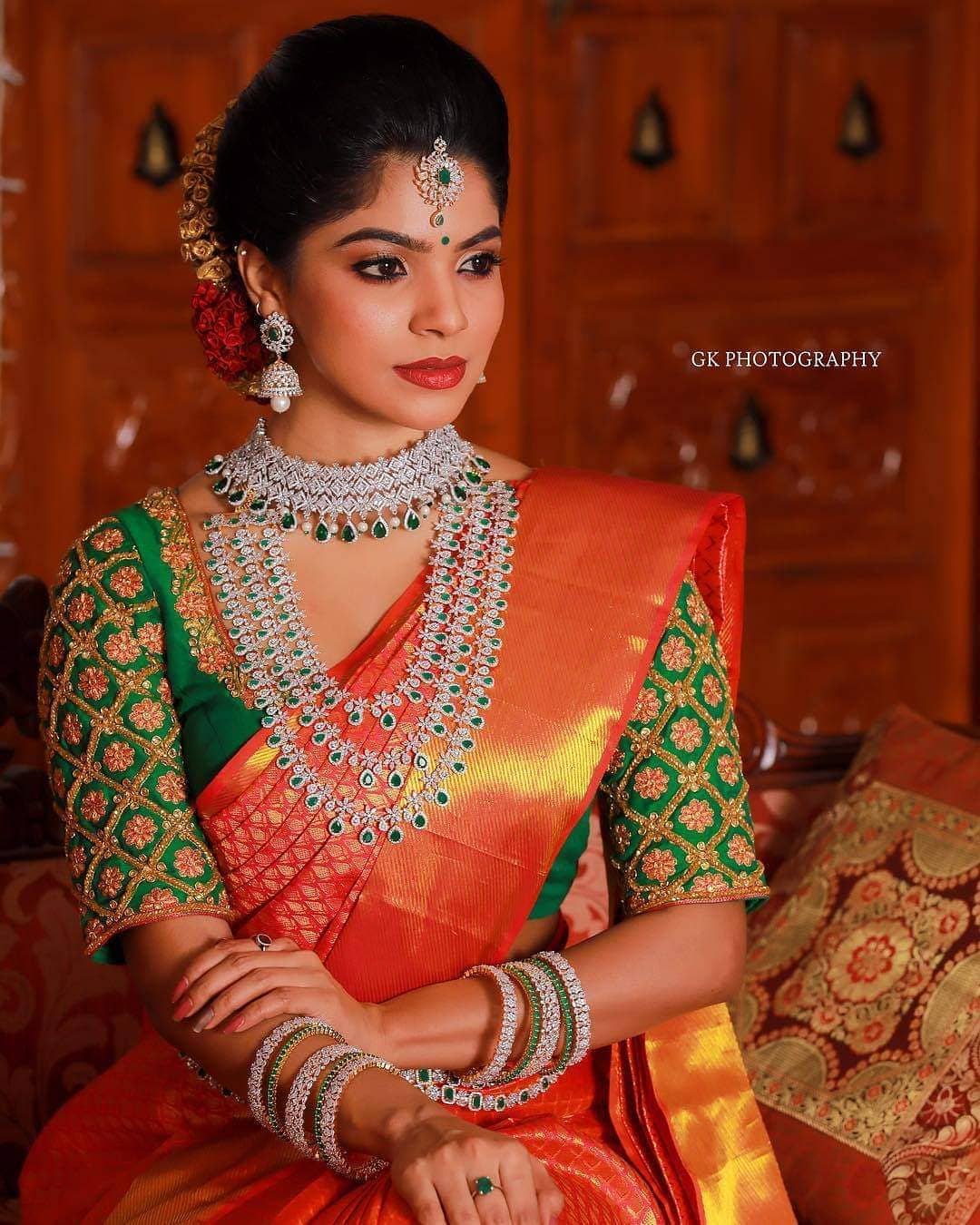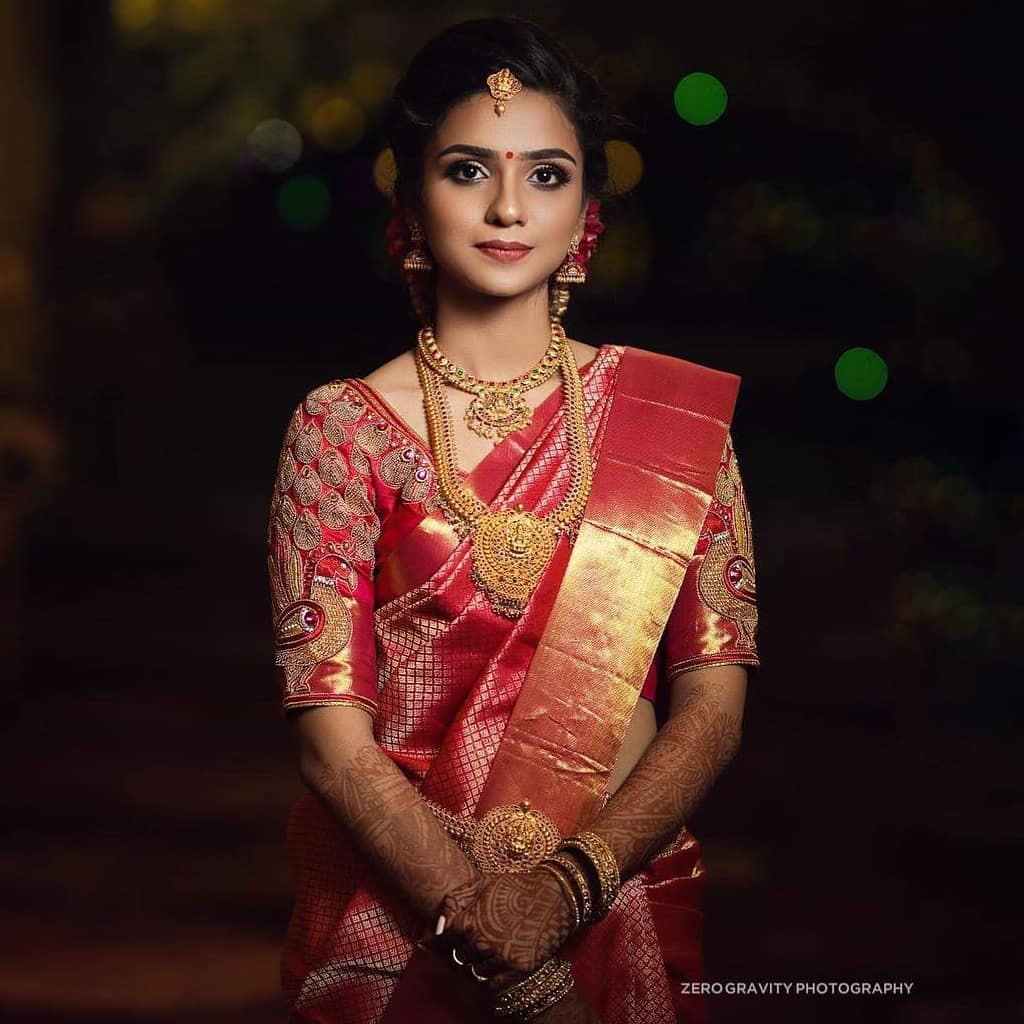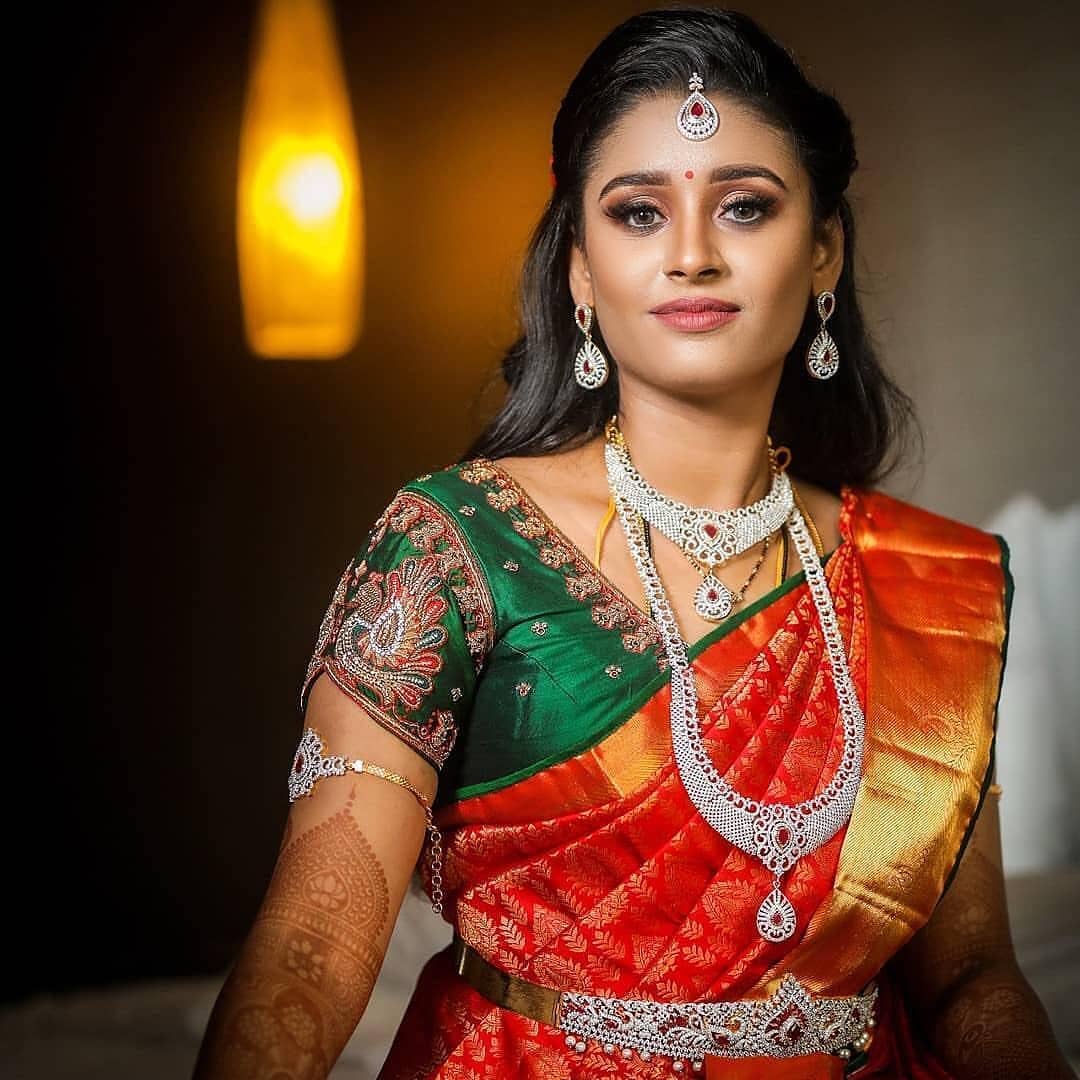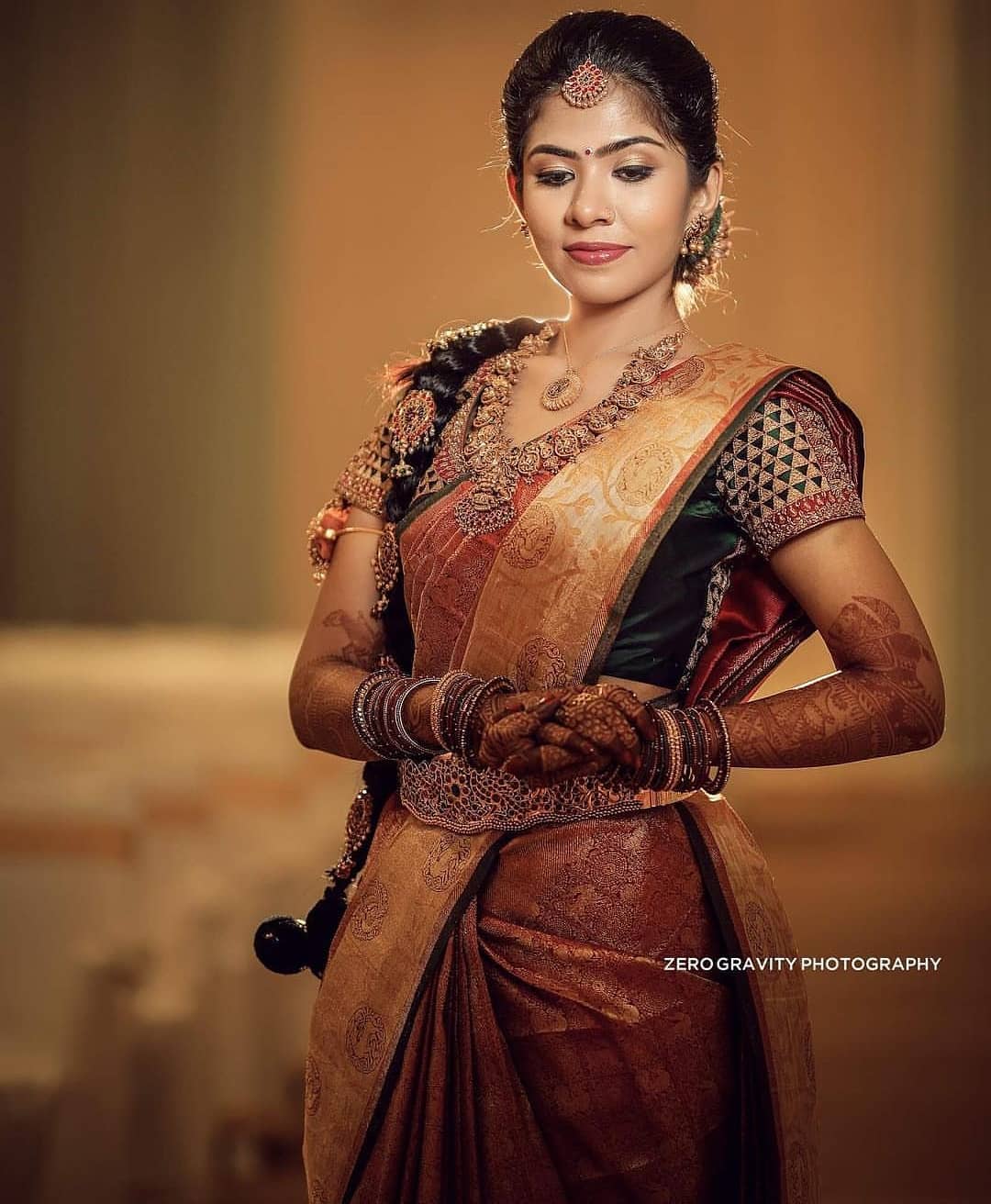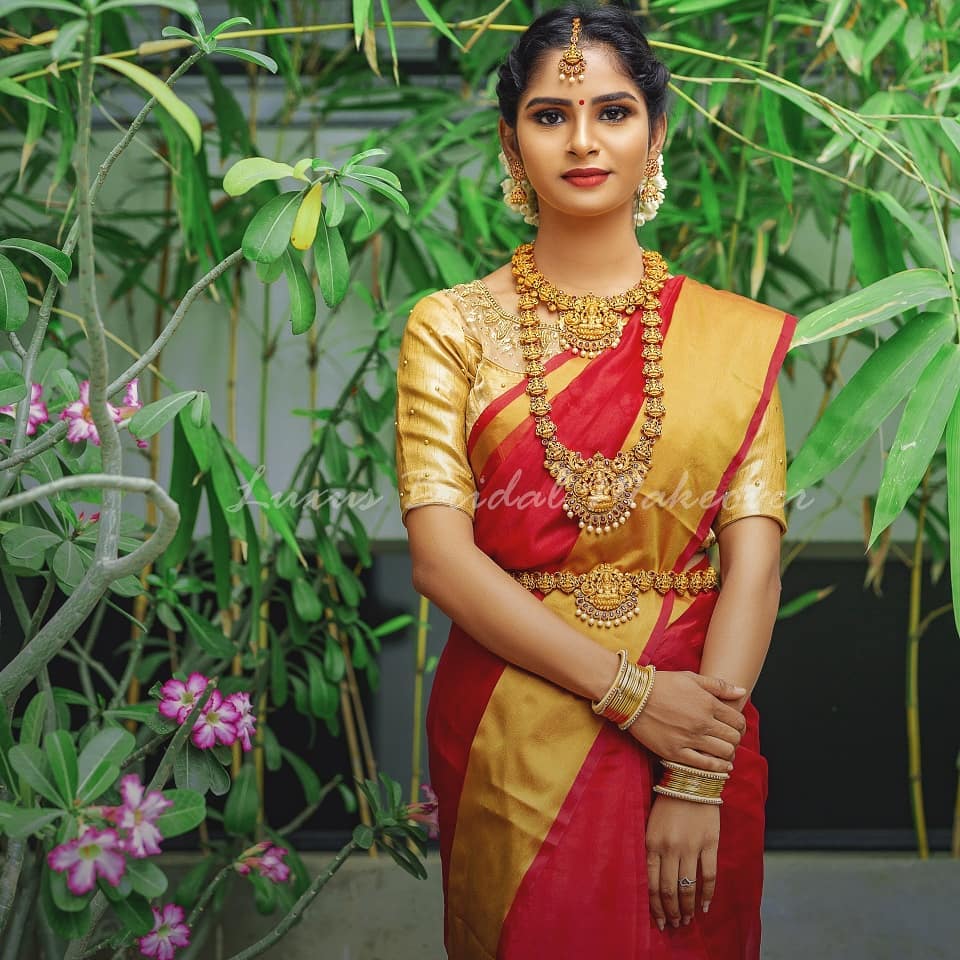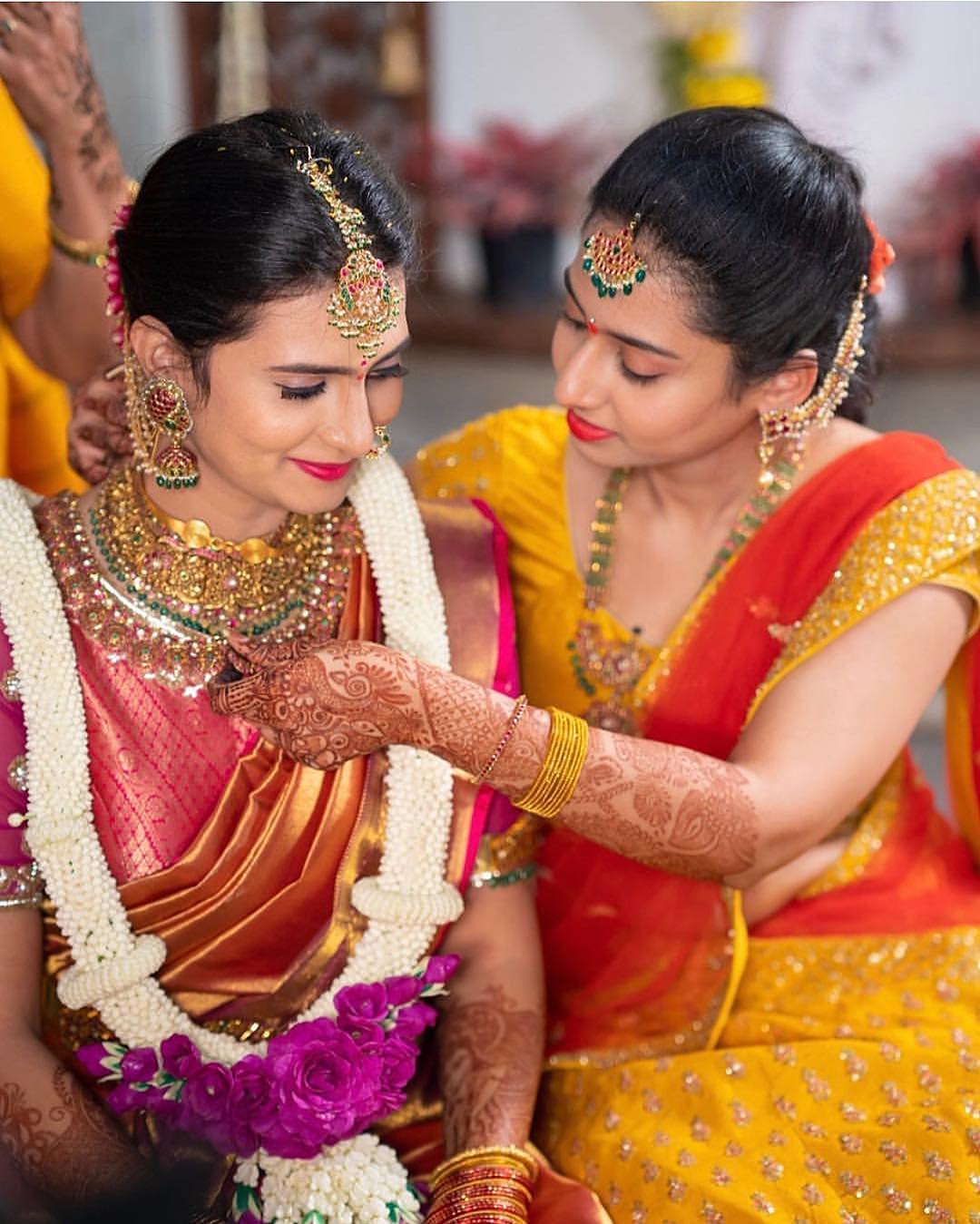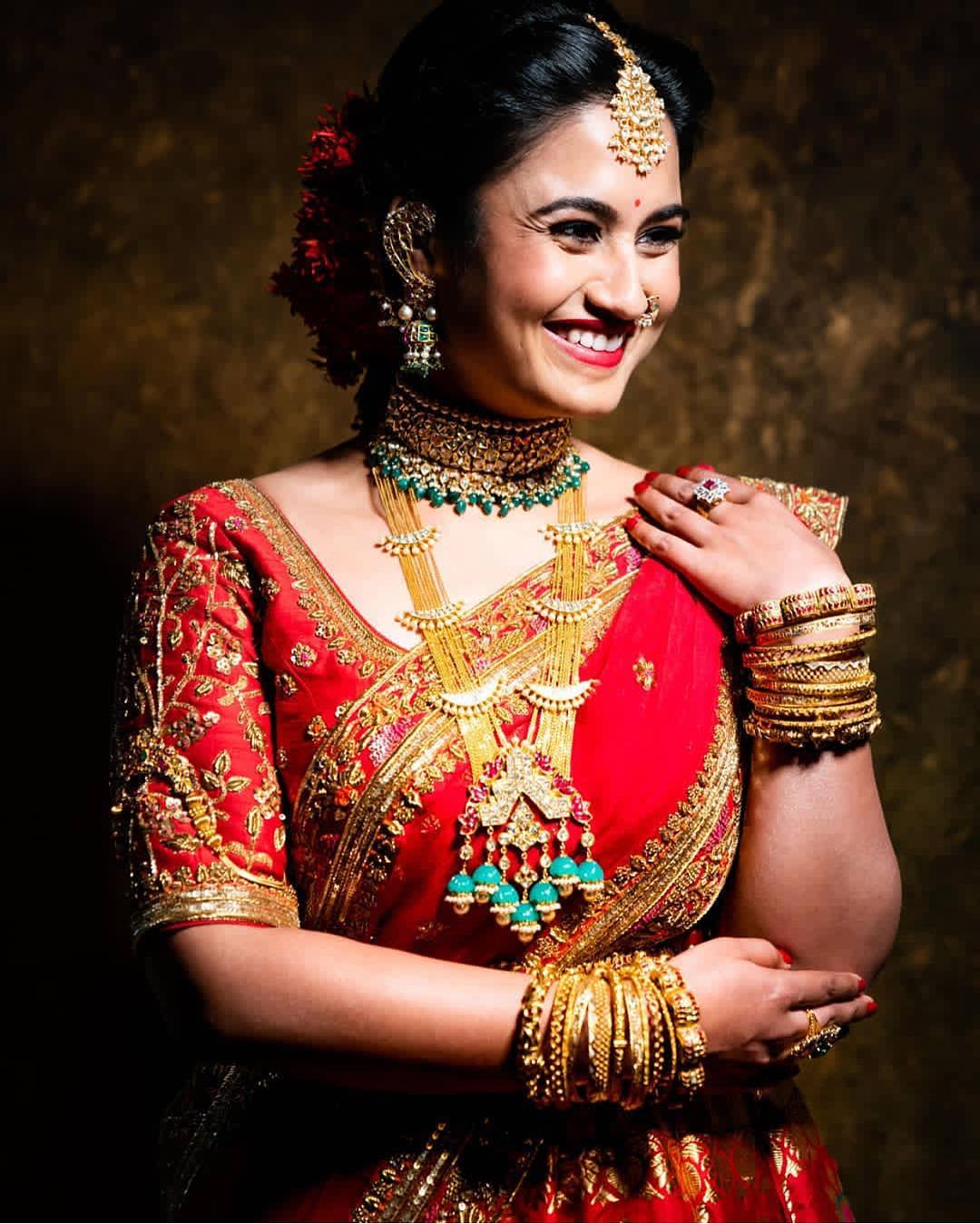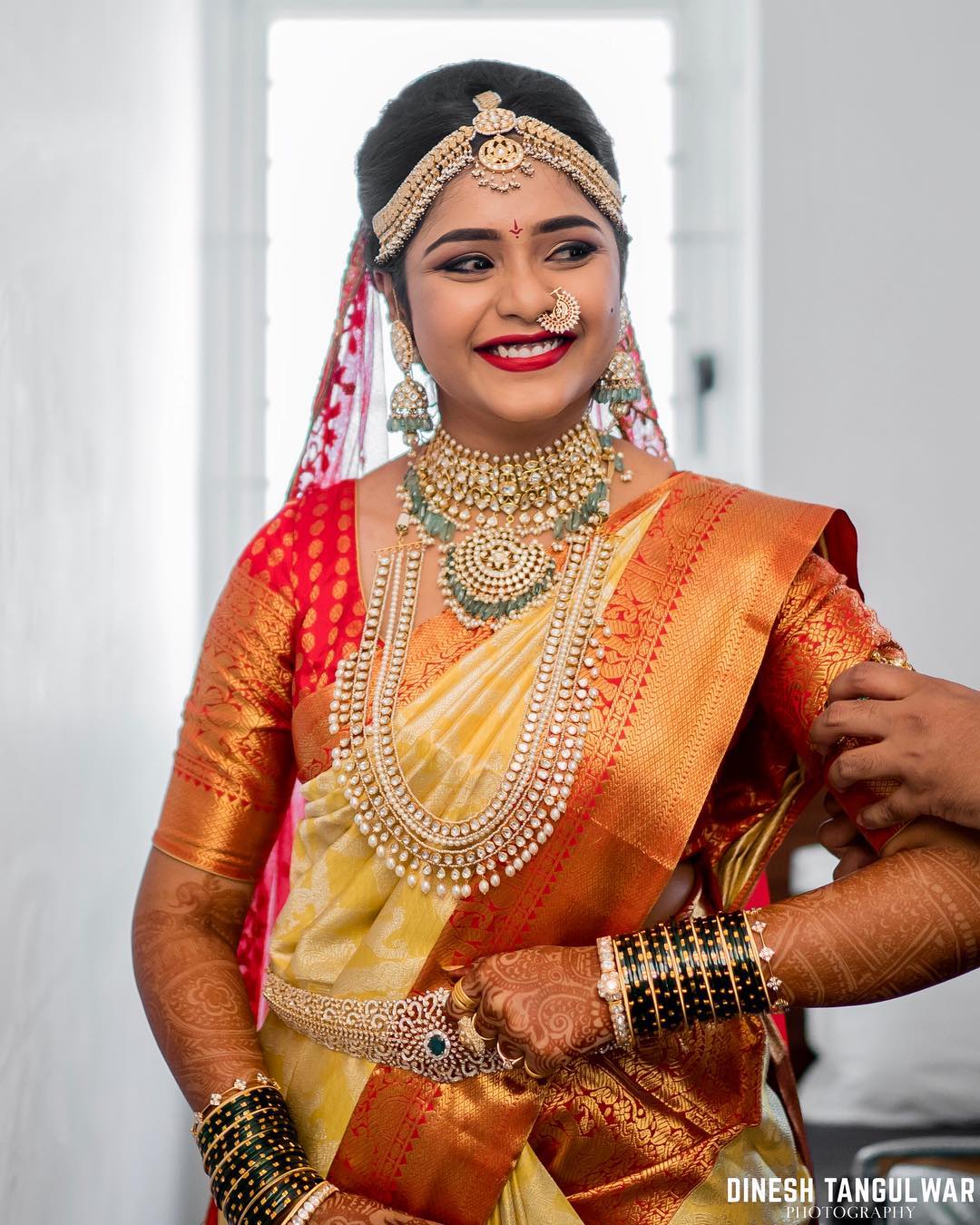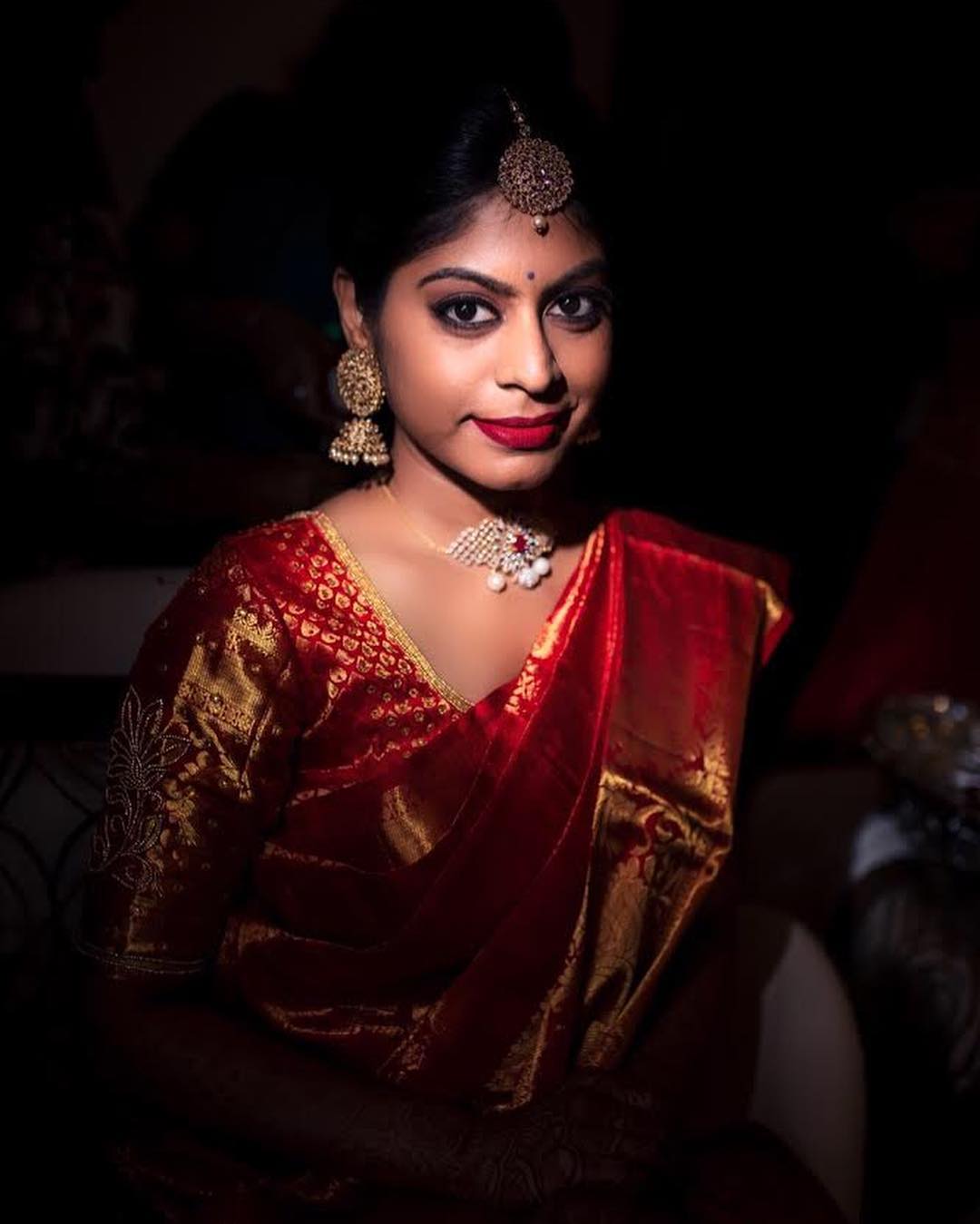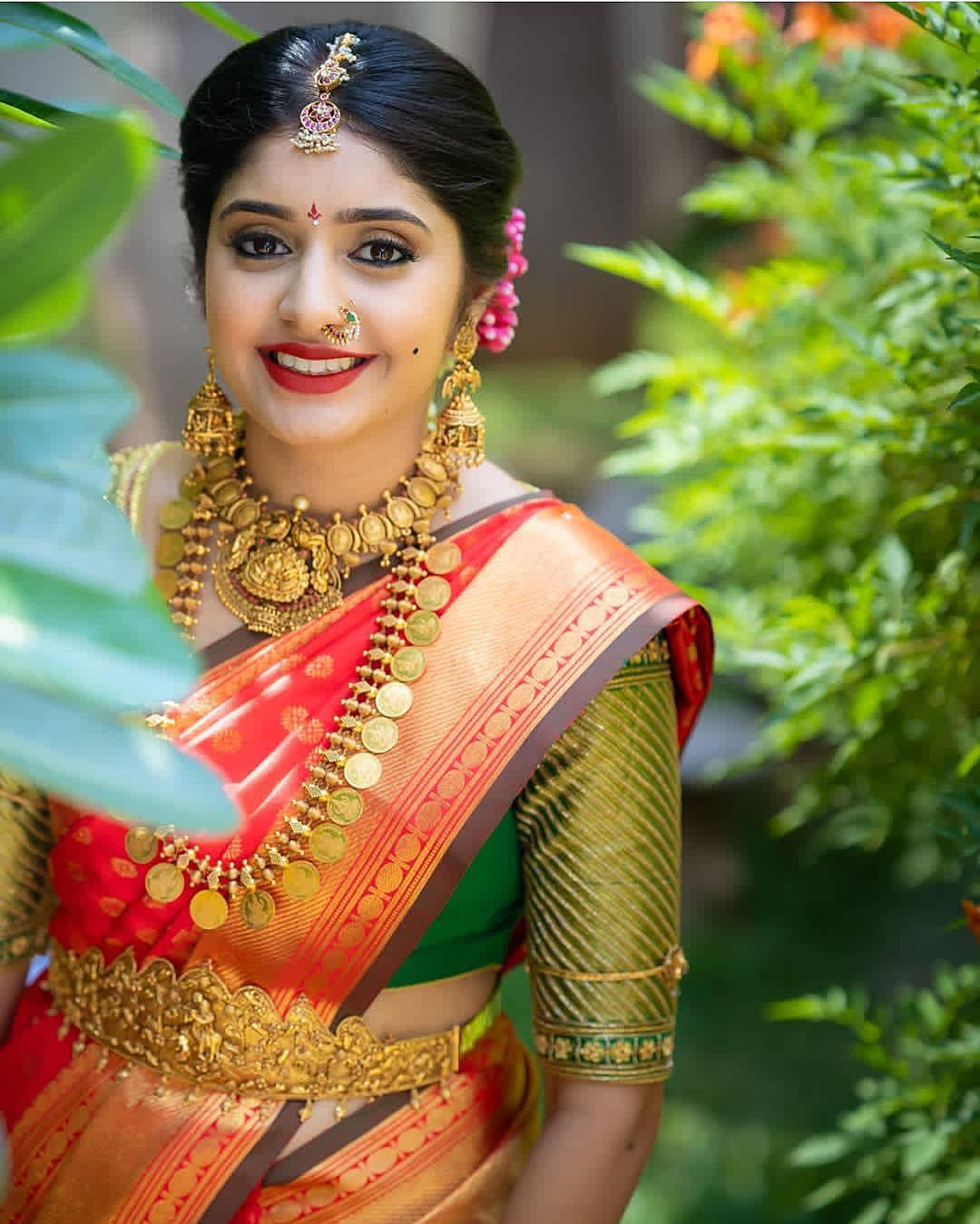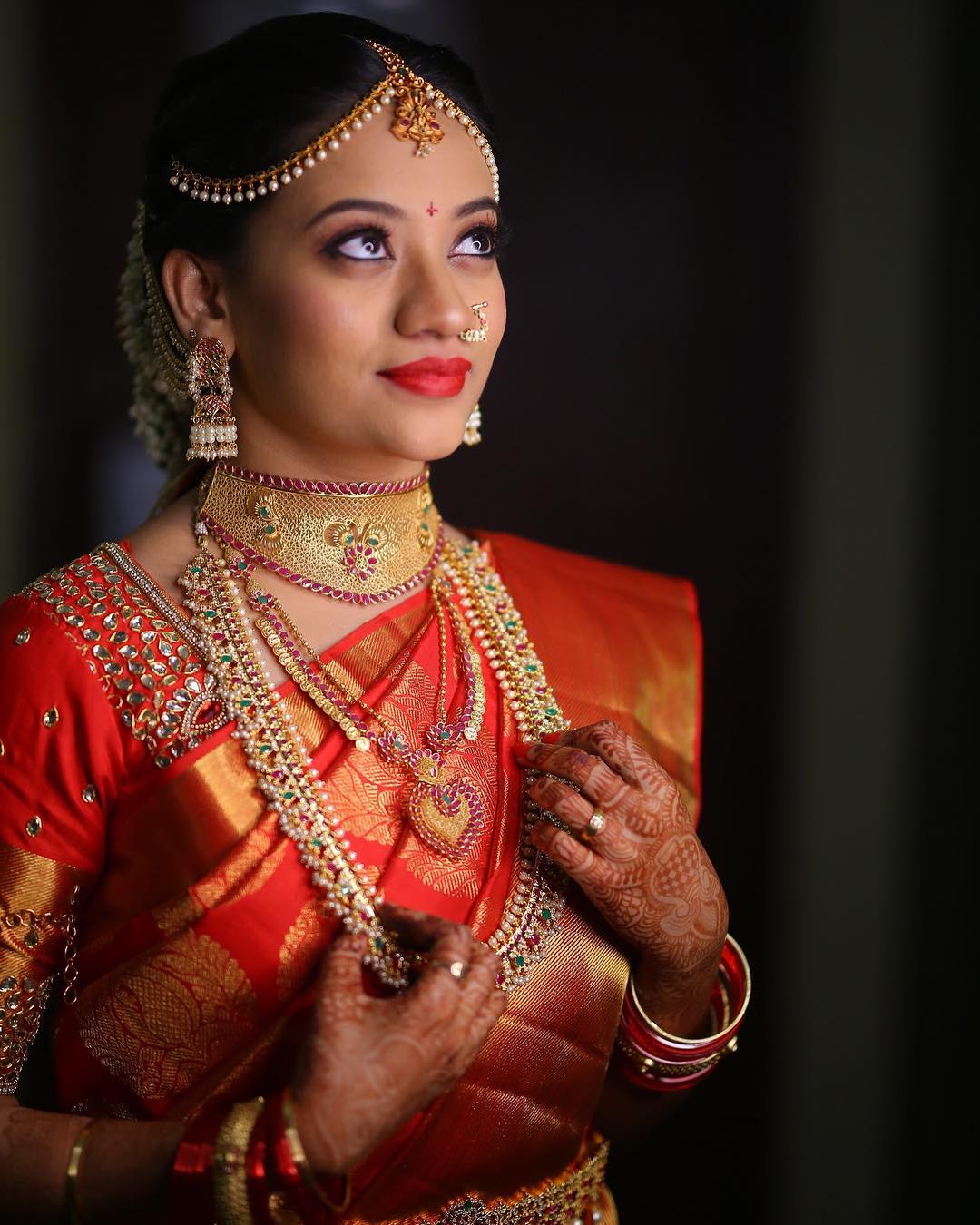 Royal, elegant and with a hint of retro touch, these South Indian jewelry are best for brides who love to keep our ethnicity alive.
Also Read: