Diamond chokers are very much in demand these days as bridal jewelry and the primary reasons behind this popularity increasing is the amalgamation of two things –diamonds and choker. King of all the precious and most wonderful gemstones, Diamonds are always in vogue and style among jewelry lovers all across the world. A choker studded with sparkling diamonds needs no justification about its magnificence, grace, and exquisiteness.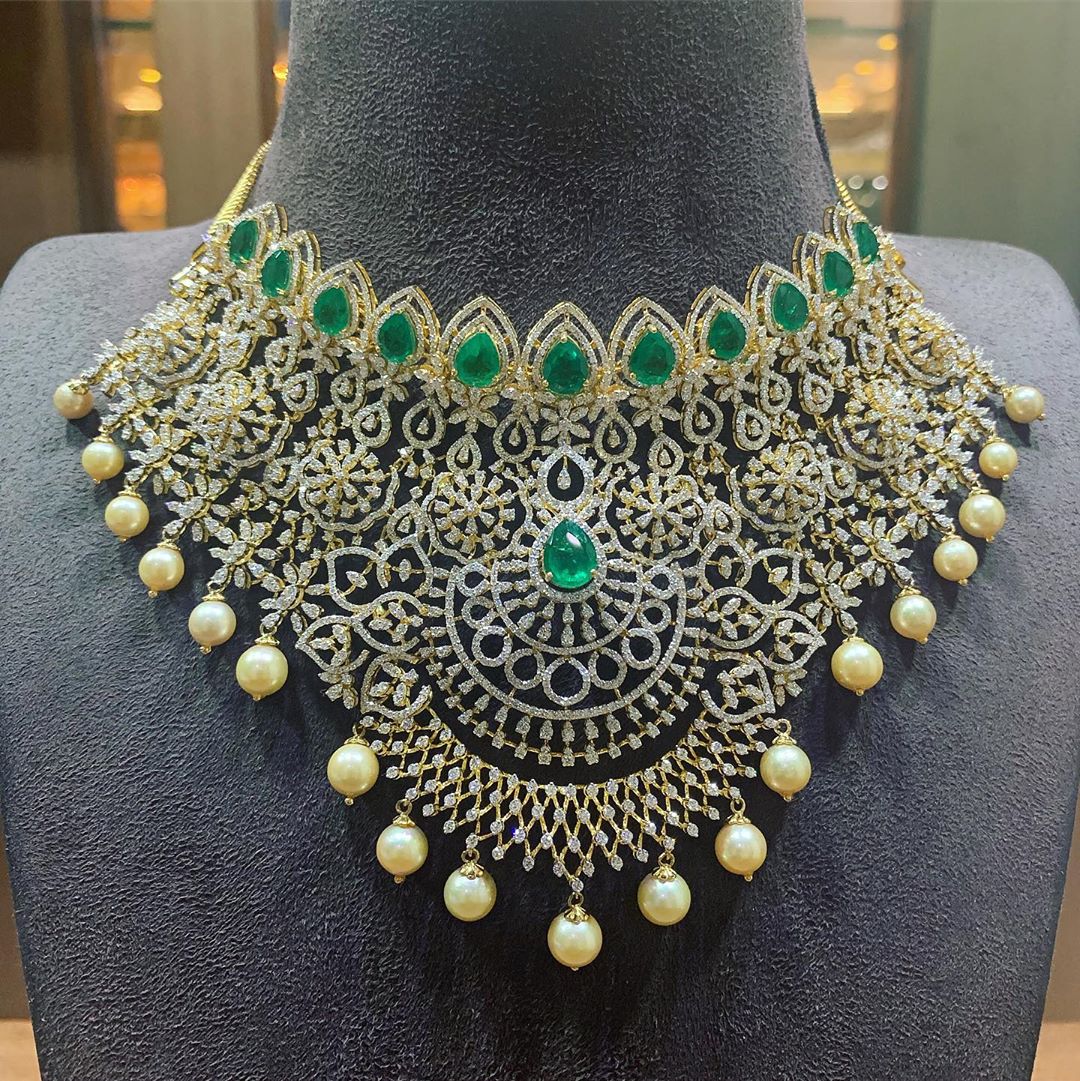 The sparkling stones of diamond choker showcase your class and splendor in the most fashionable manner. The choker looks remarkably well with traditional attires and the best part is that you can even pair them contemporary outfits later– they look just as good and trendy.
Exquisite bridal jewelry is very difficult to resist. Wearing diamond jewelry is always a pompous moment for women in one or the other way and the fancy designs are certainly for you to boast. A stylish diamond choker is the perfect accessory for your big day and goes outstandingly well with all styles of outfits and attires.
P.Satyanarayan & Sons embraces numerous beautiful, graceful and elegant choker pieces in a variety that is endless – in style and in designs. Their store is full of outstanding diamond chokers to choose from for your special day. Their exclusive wedding collection can make your special day even more special. Below we have featured few of their bridal diamond choker designs: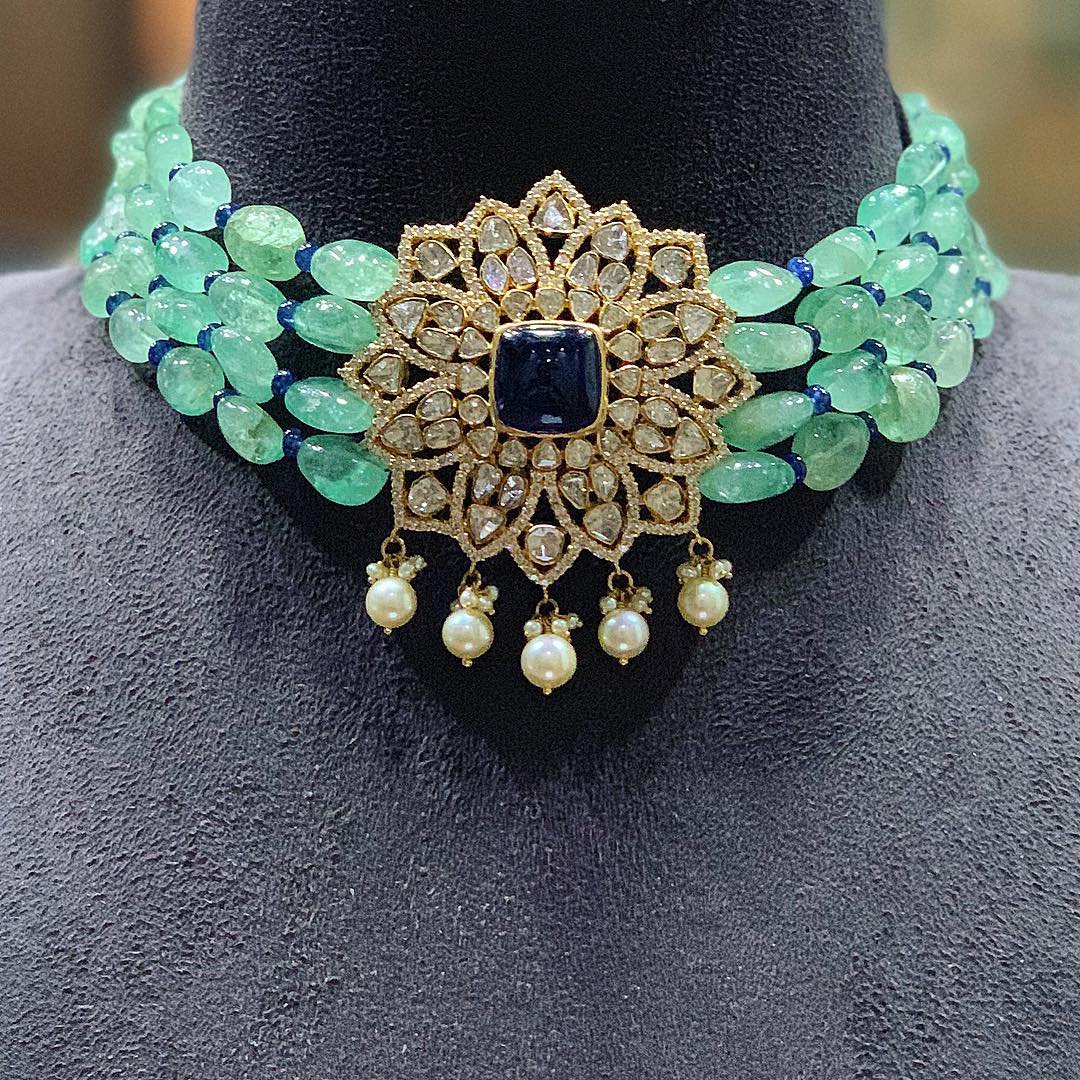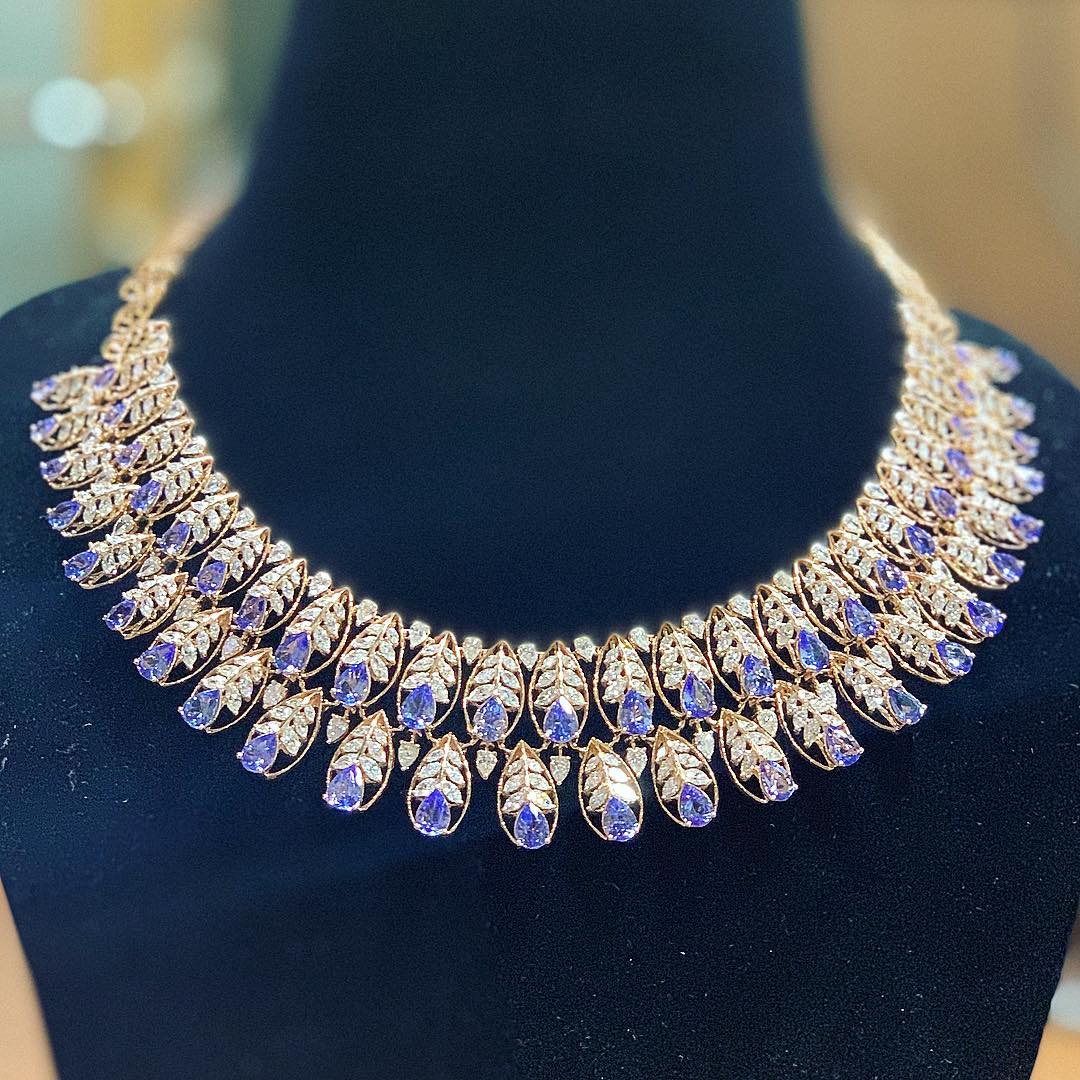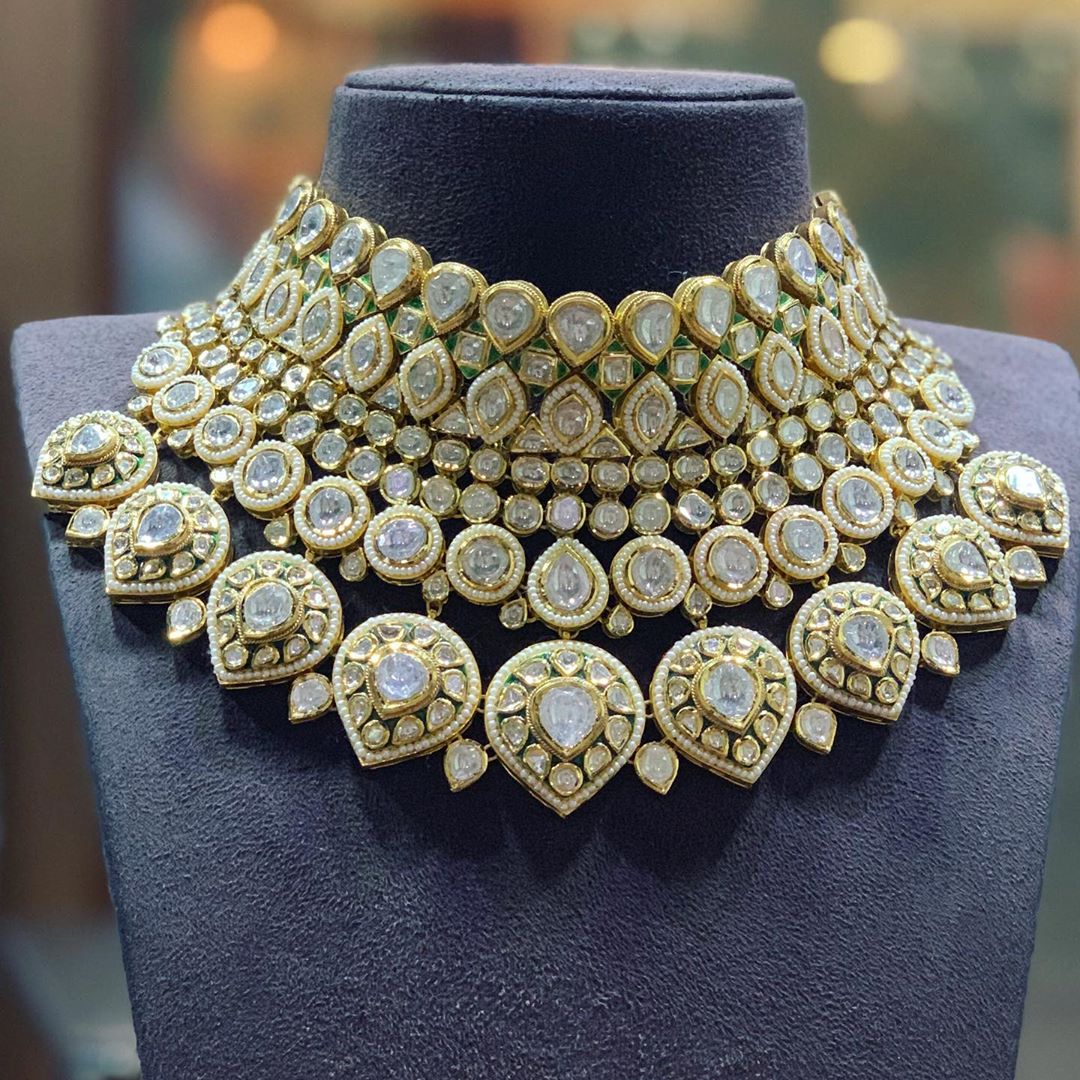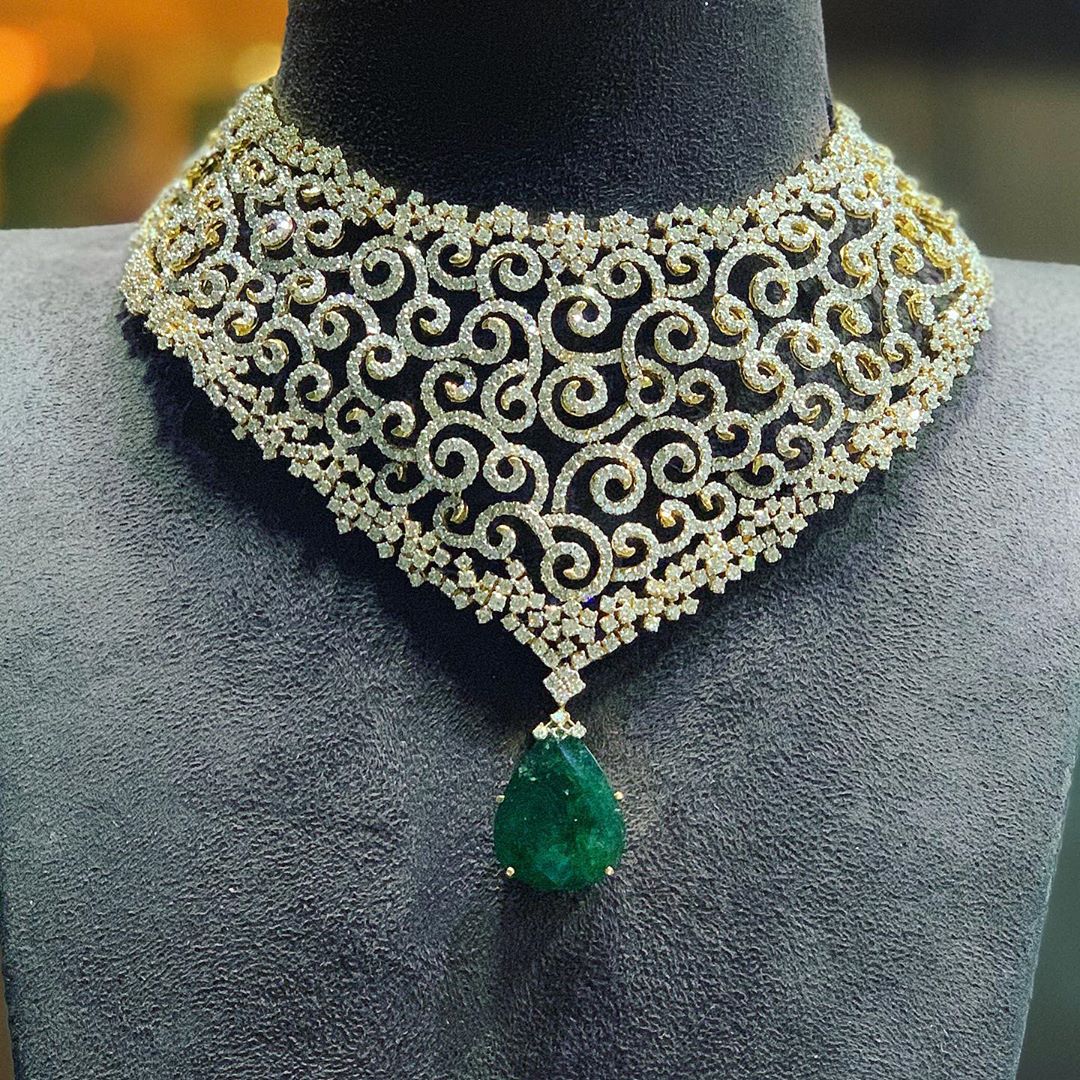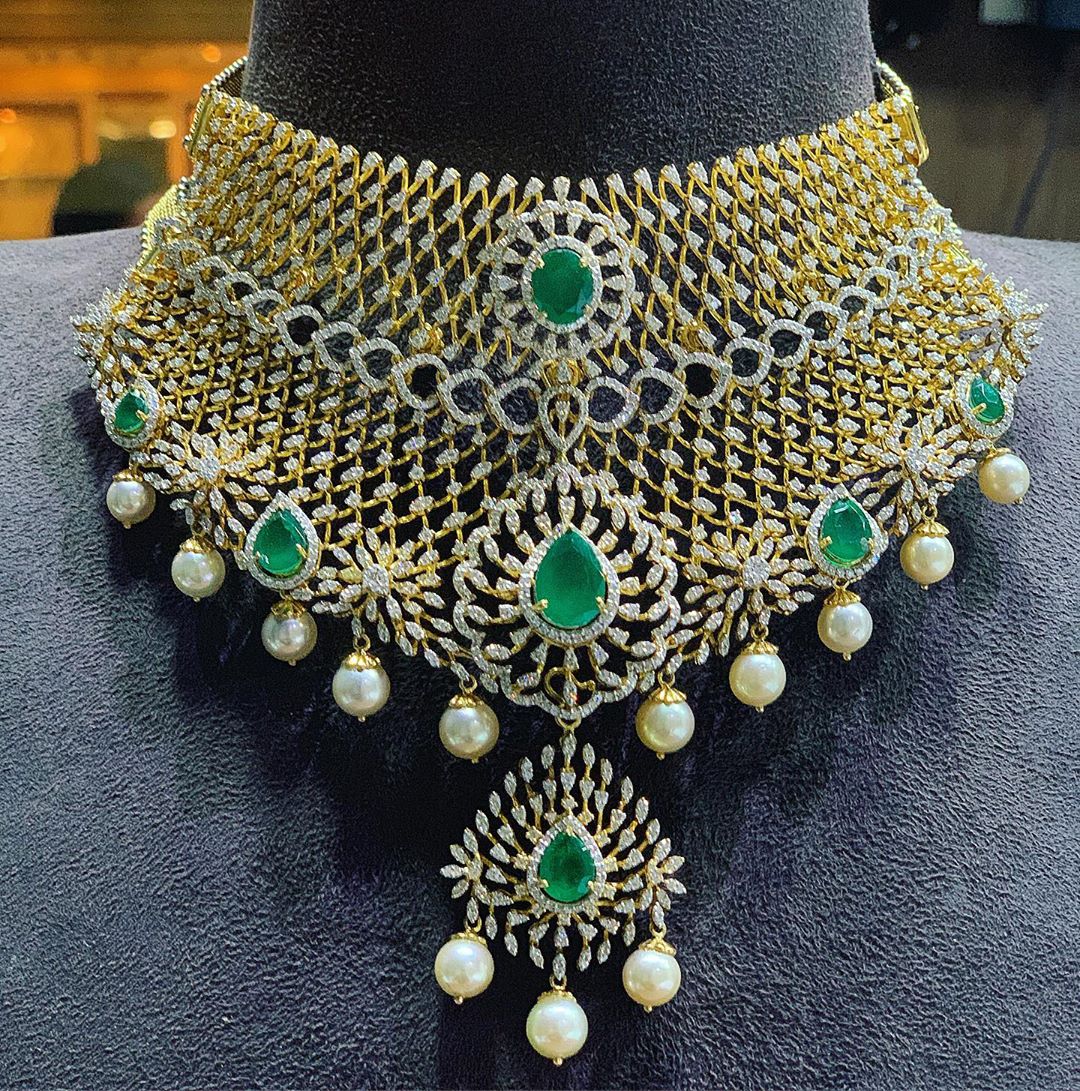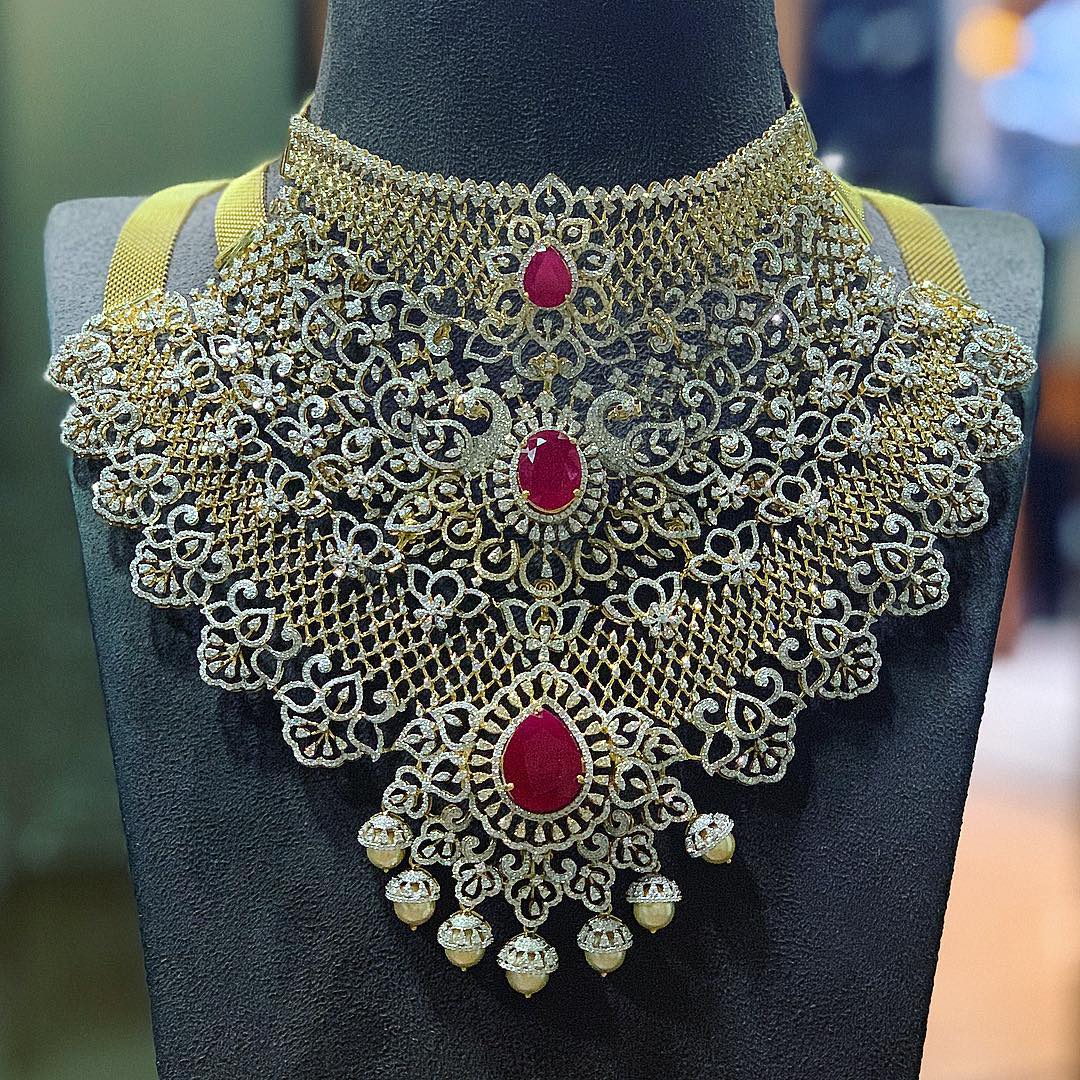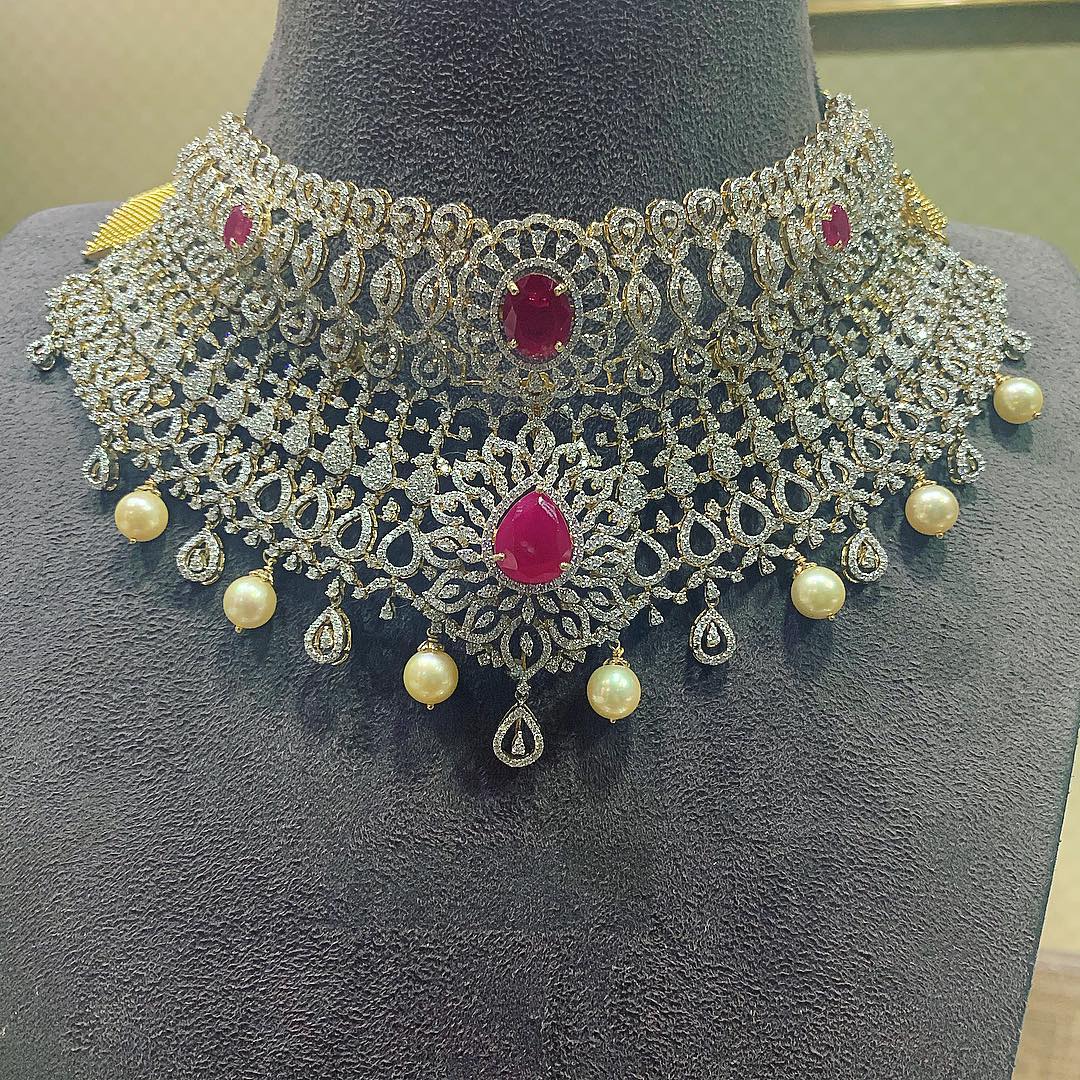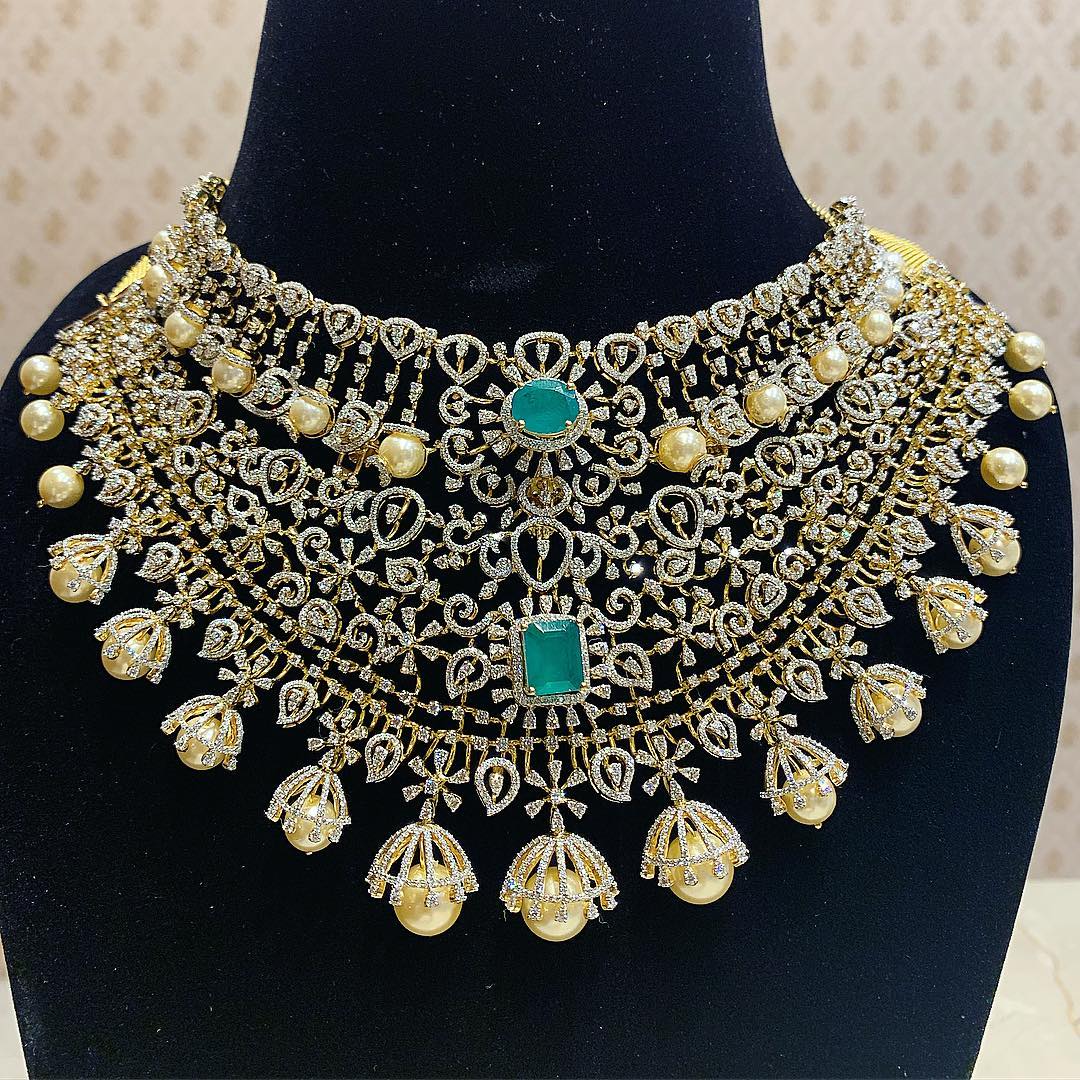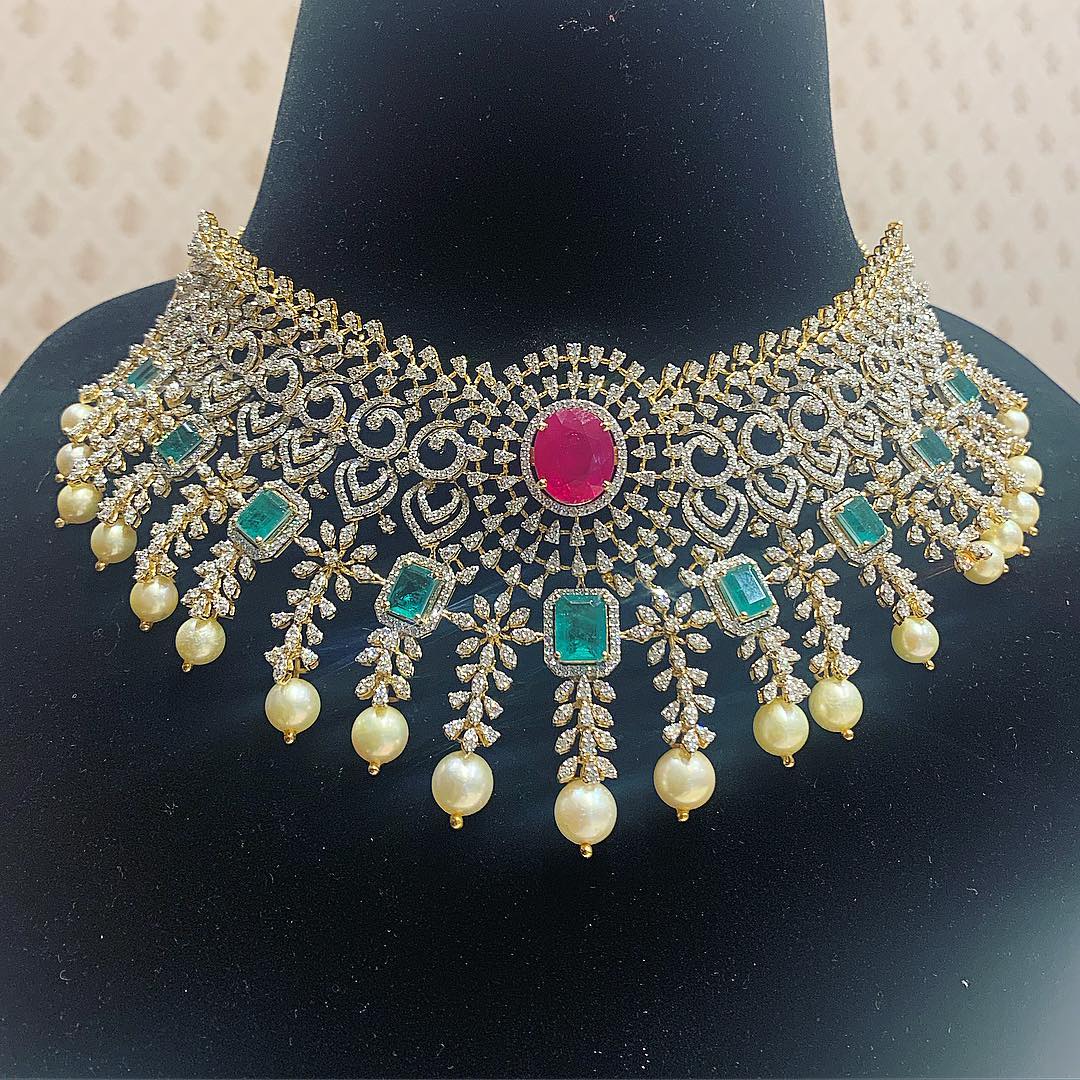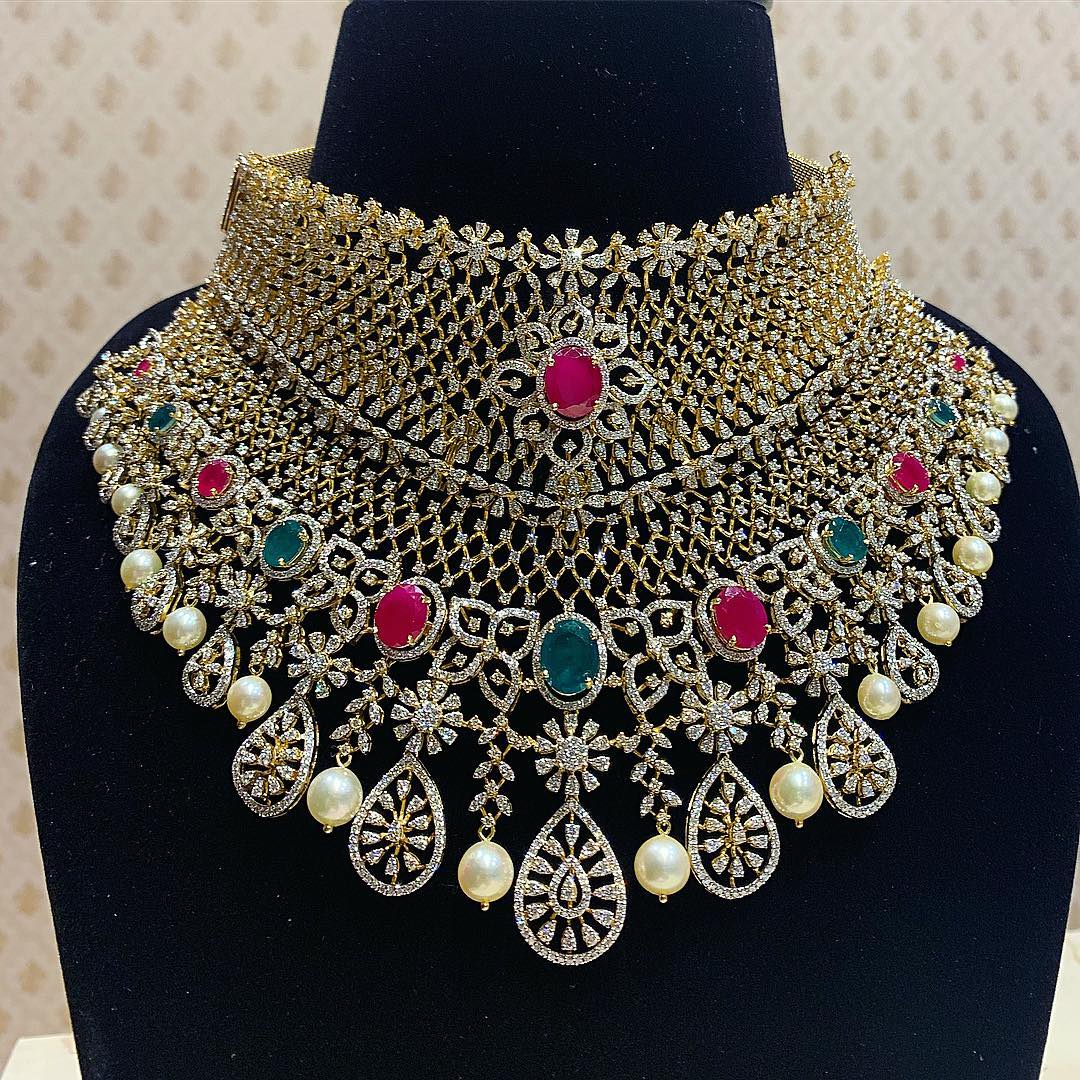 If you are a bride to be looking to buy bridal jewelry, you must check out the diamond choker collections from this brand and get yourself your favorite piece.
Also Read: