Every woman loves diamonds and especially on the wedding day, brides want to wear the most gorgeous bridal diamond necklace sets. Even the top celebs can't resist the charm of diamonds and thus they leave no chance to flaunt their expensive solitaire and neckwear whenever possible. From choker to long necklace, every piece of diamond bridal jewellery looks stunning. In this blog post you will see some of the latest diamond necklace designs for would be brides.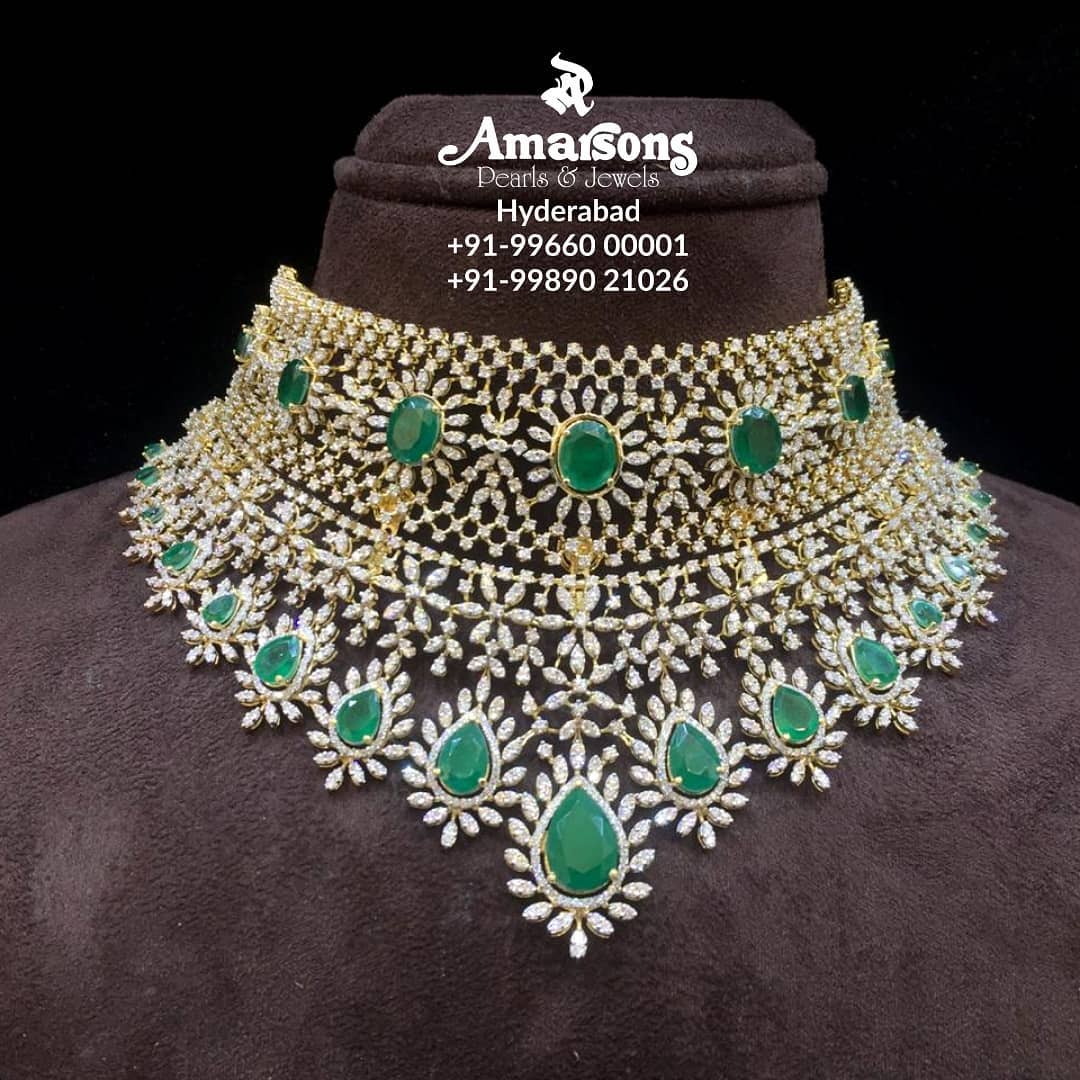 The beauty of diamond neckwears enhances to whole new level when emerald or rubies are studded in it. Pearls also look quite graceful in diamond necklaces. Due to the immense popularity of diamonds in the recent times, now most of the South Indian brides prefer wearing diamond bridal jewellery rather than gold ones. If you are also going to be a bride soon then you can also think about it, what say??
There are many online brands where you can find all the latest necklaces but there are only few where you can find reliable and authentic bridal diamond necklace sets. If you are searching for some best designs then do check out the collection of the popular jewelry brand called Amarsons Jewellery. Below we have featured the best-selling Indian diamond necklaces of this brand, have a look: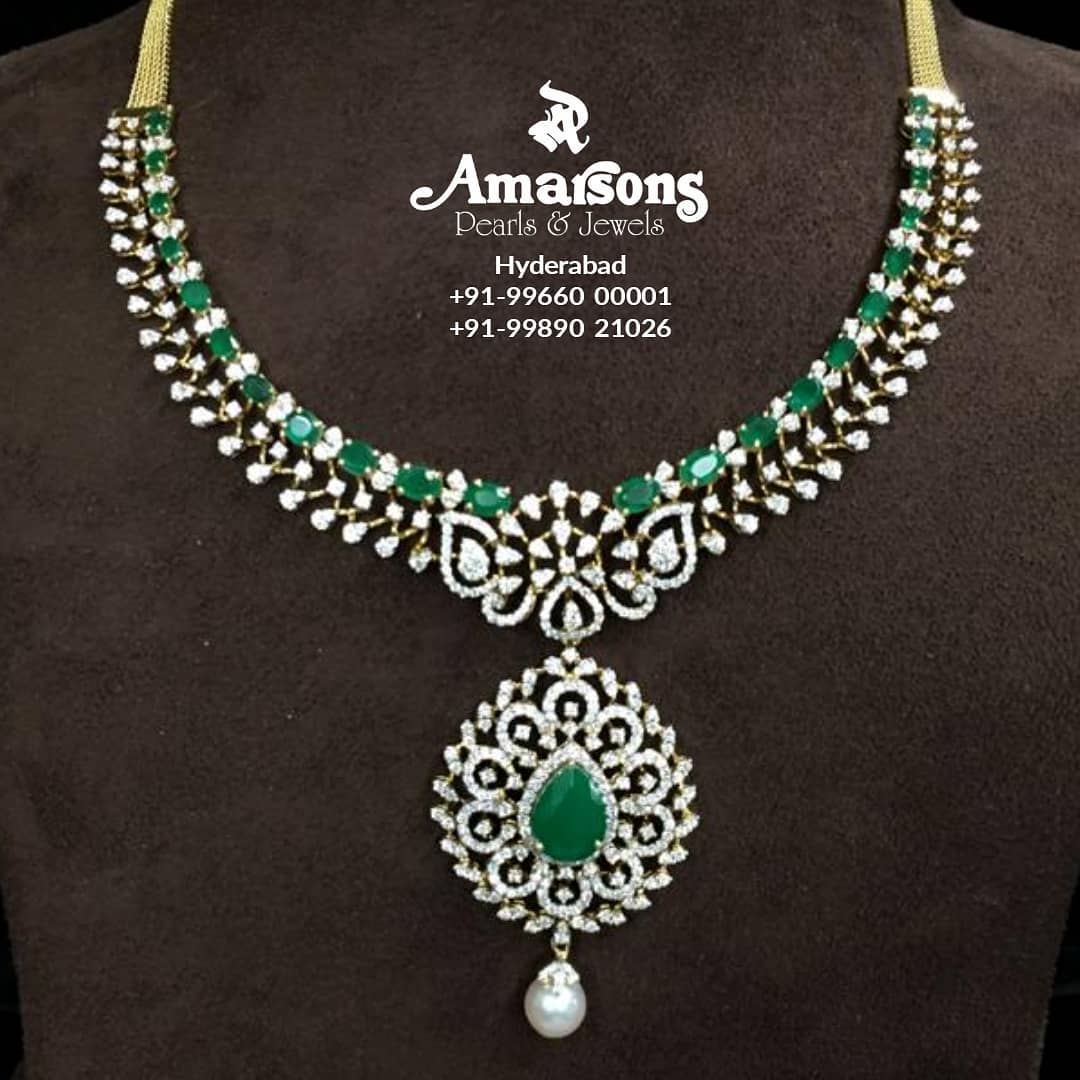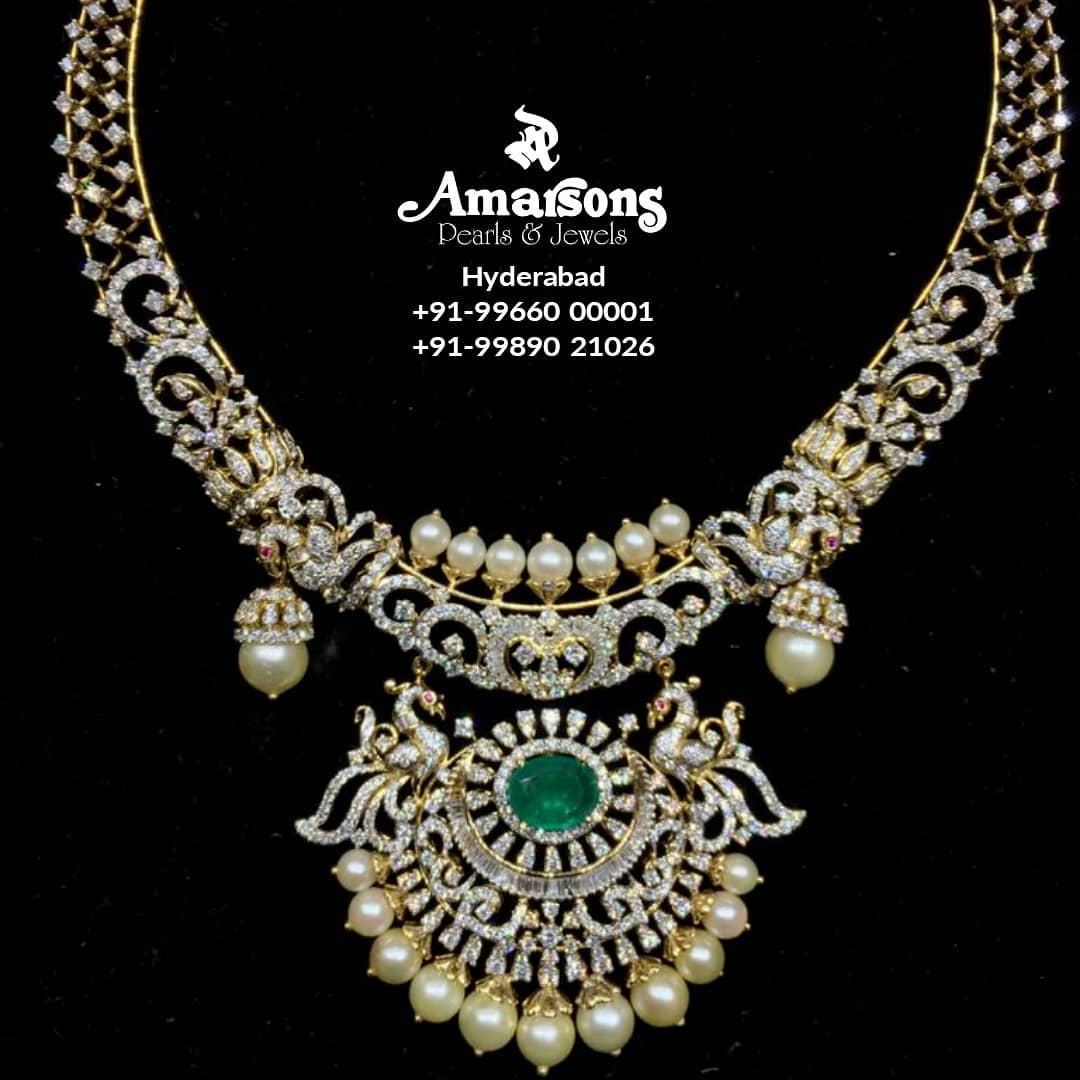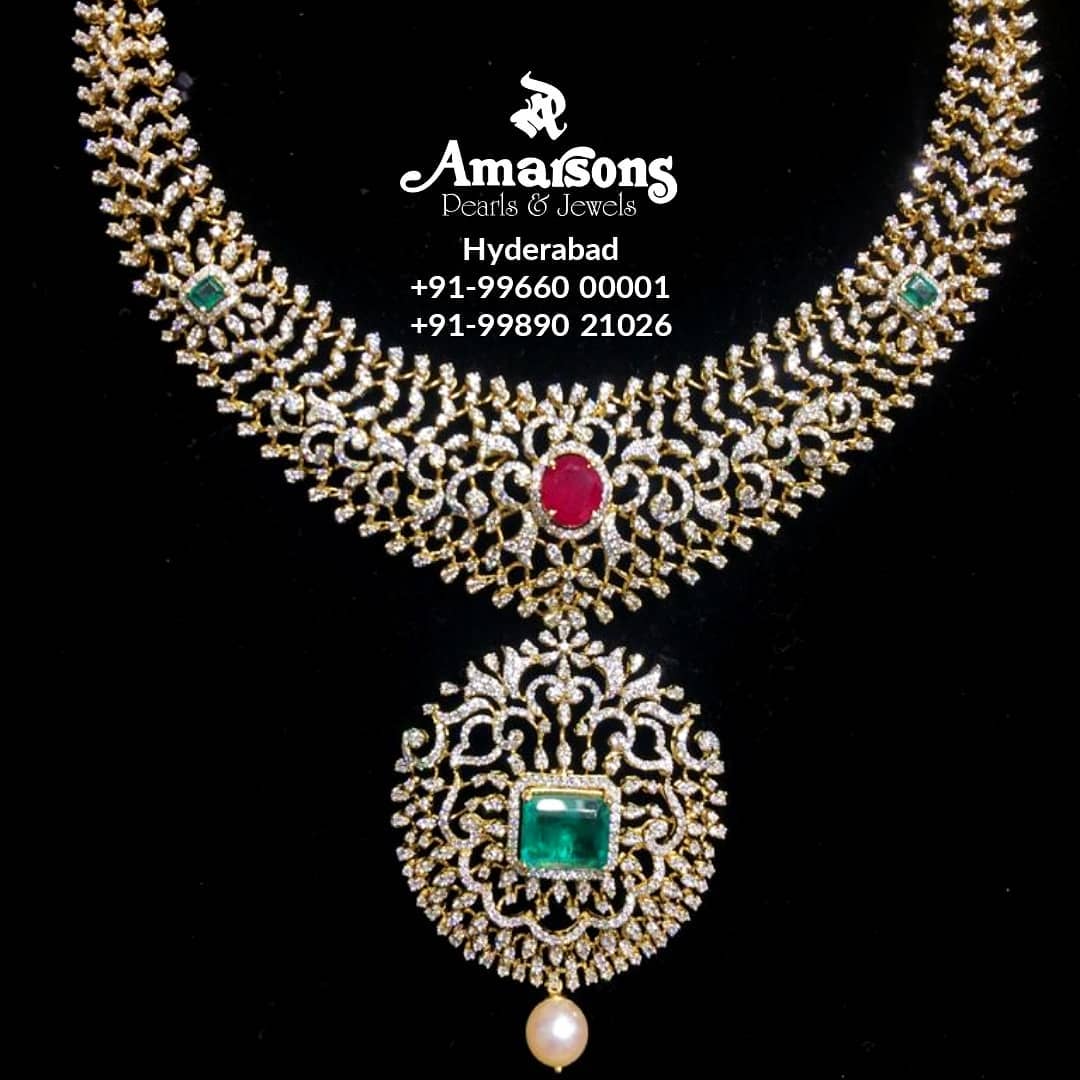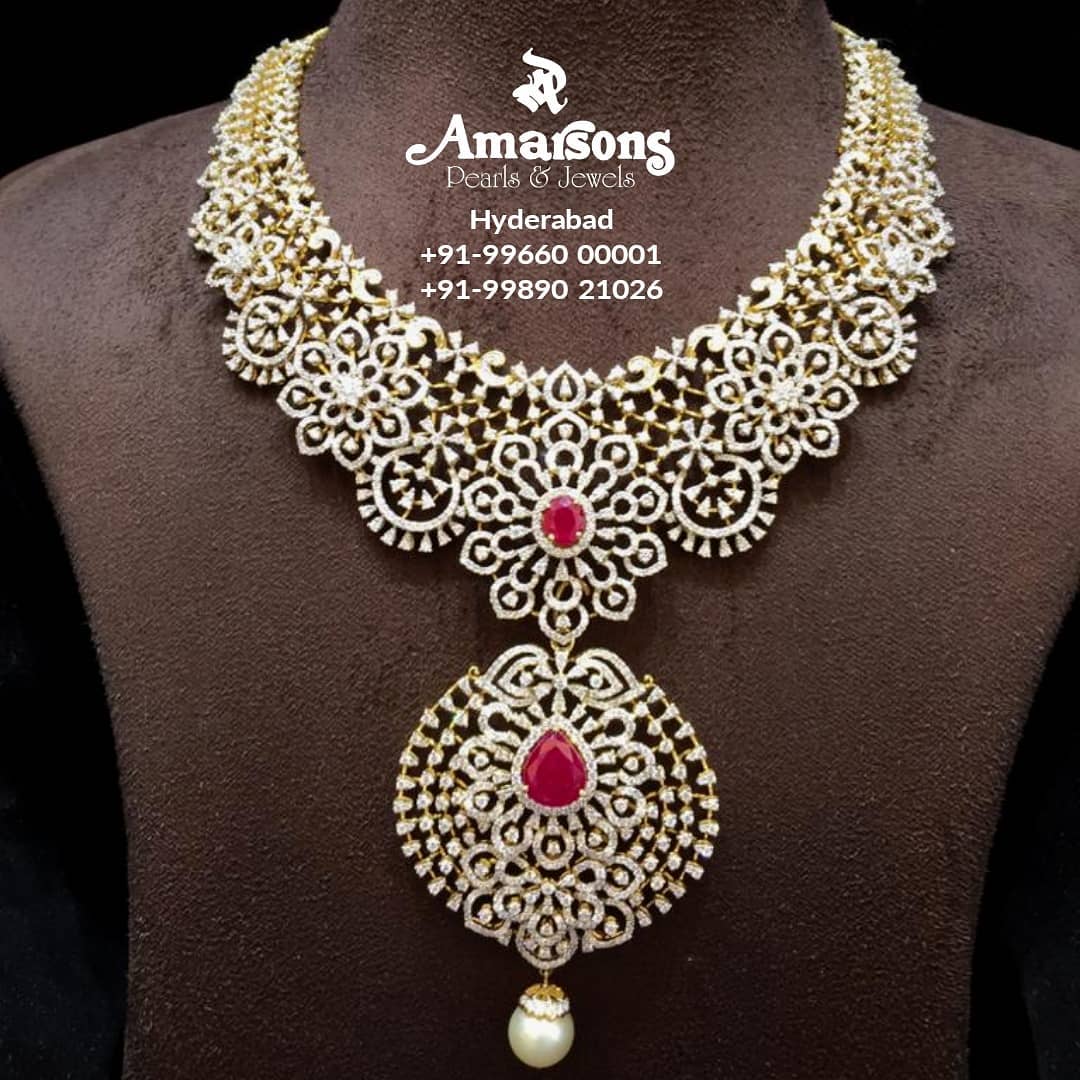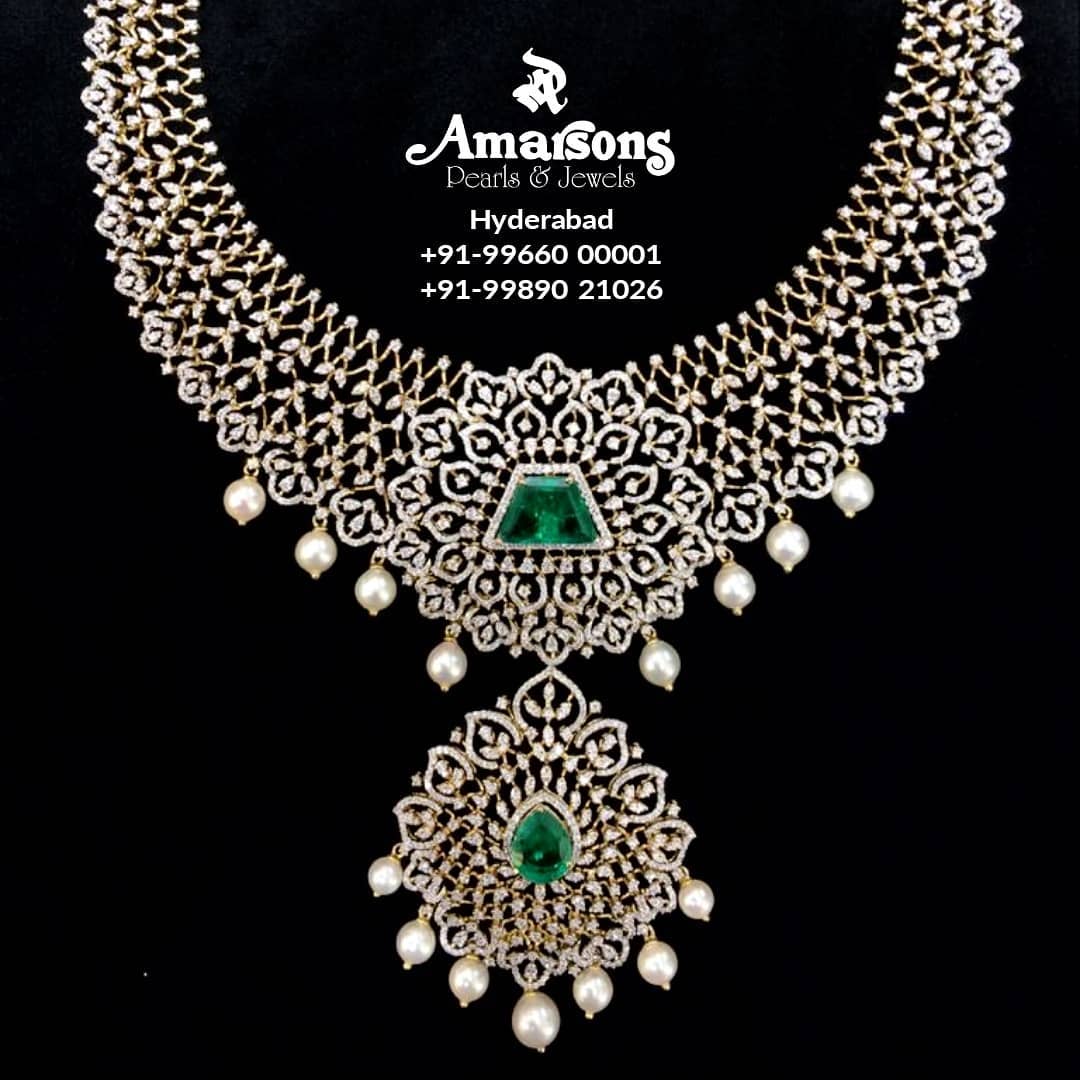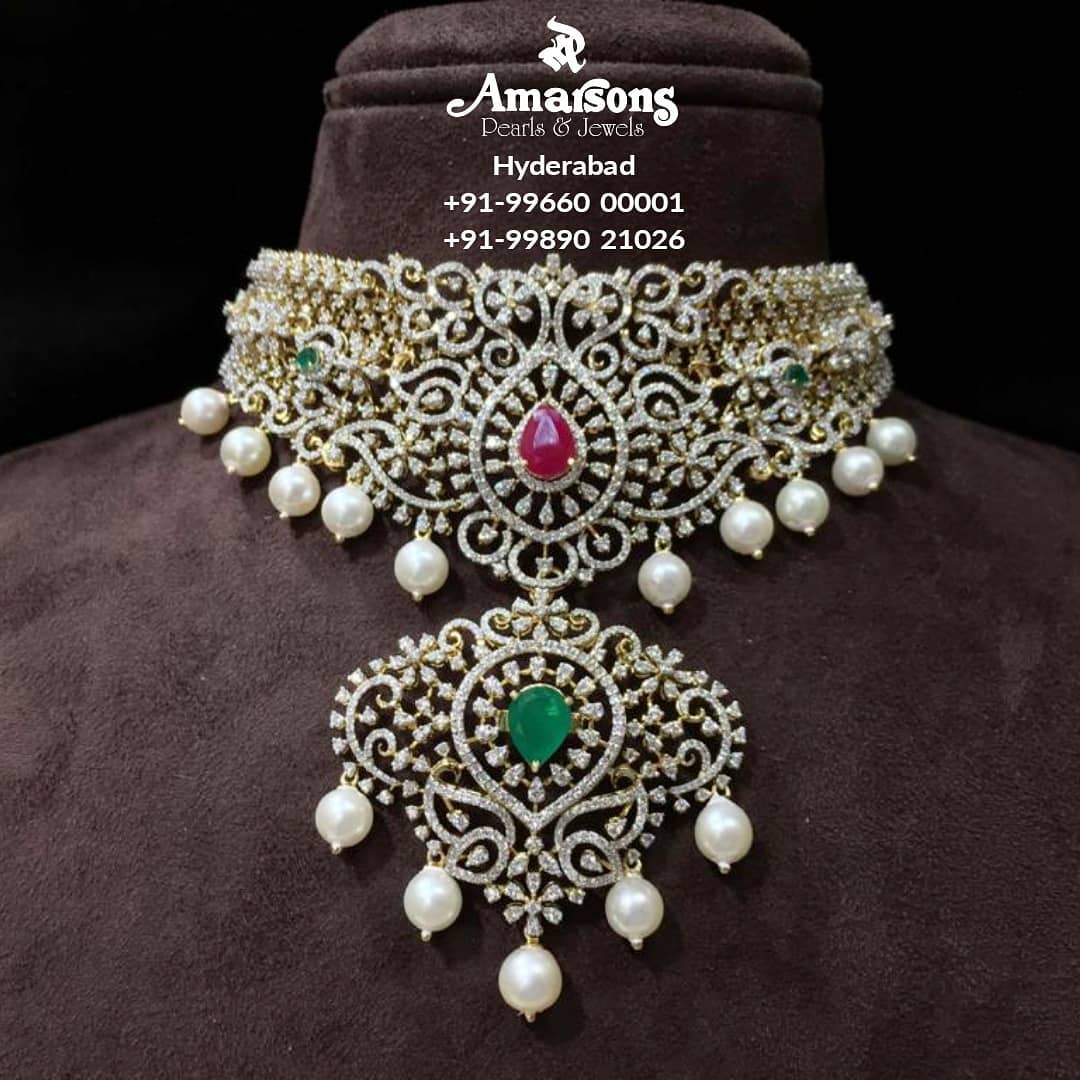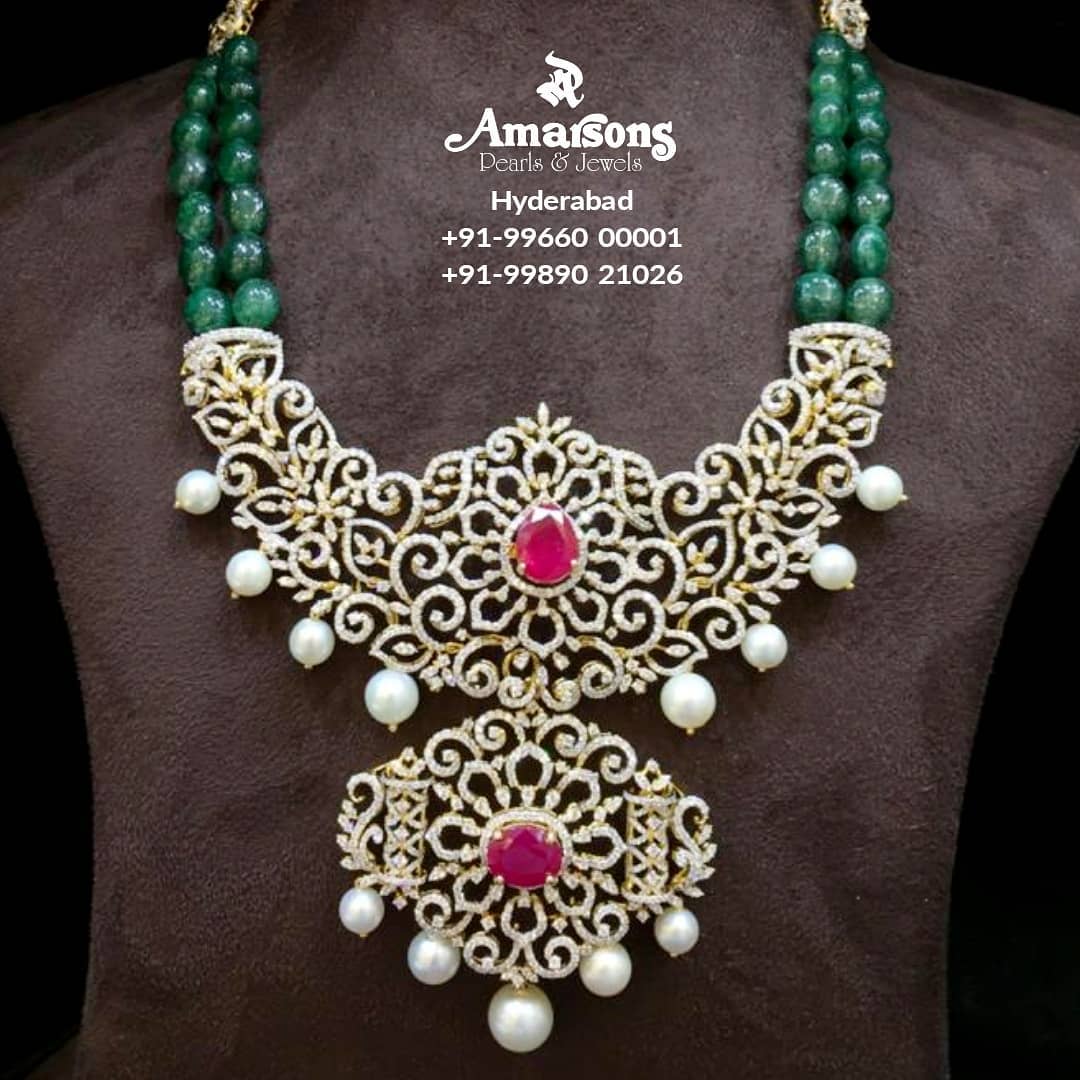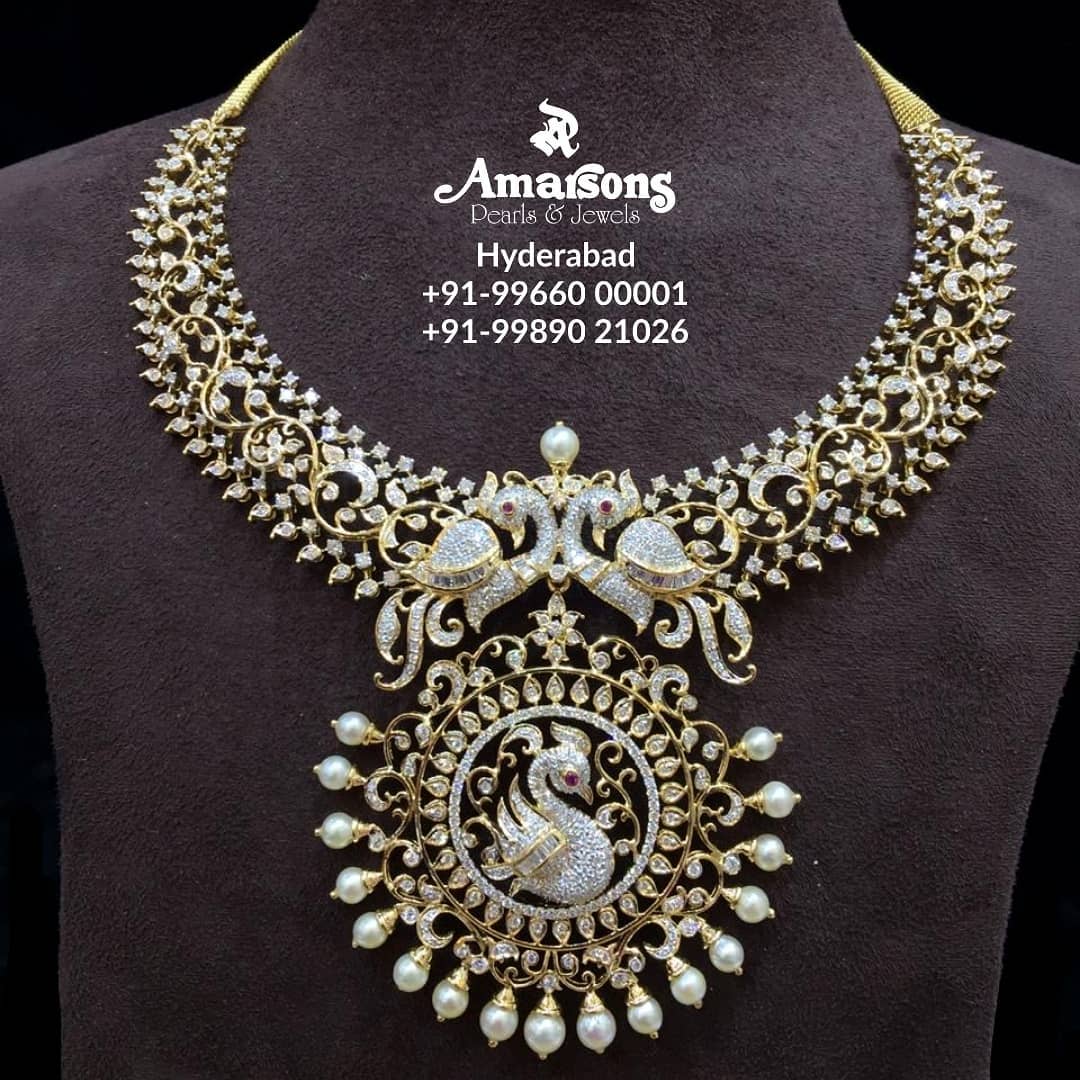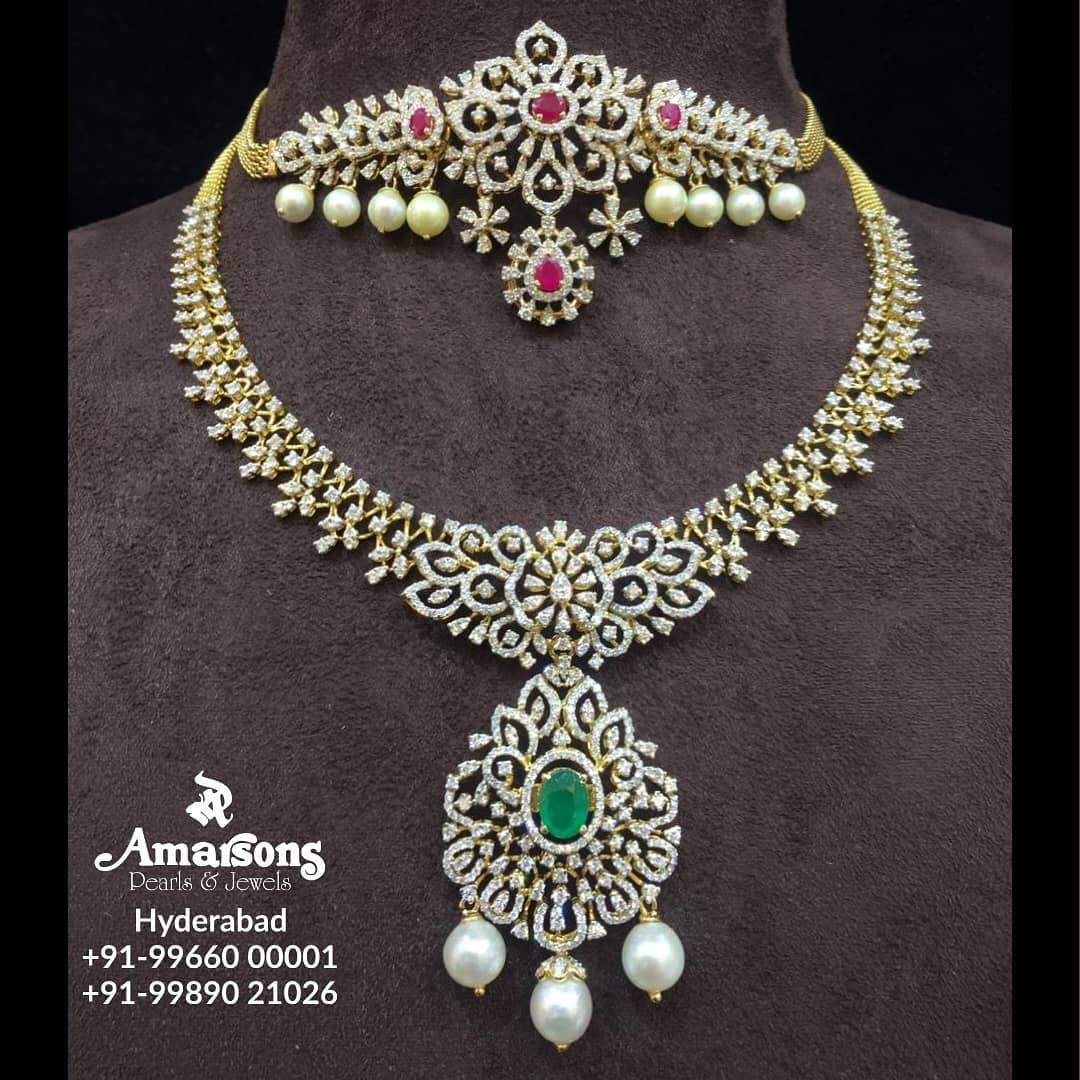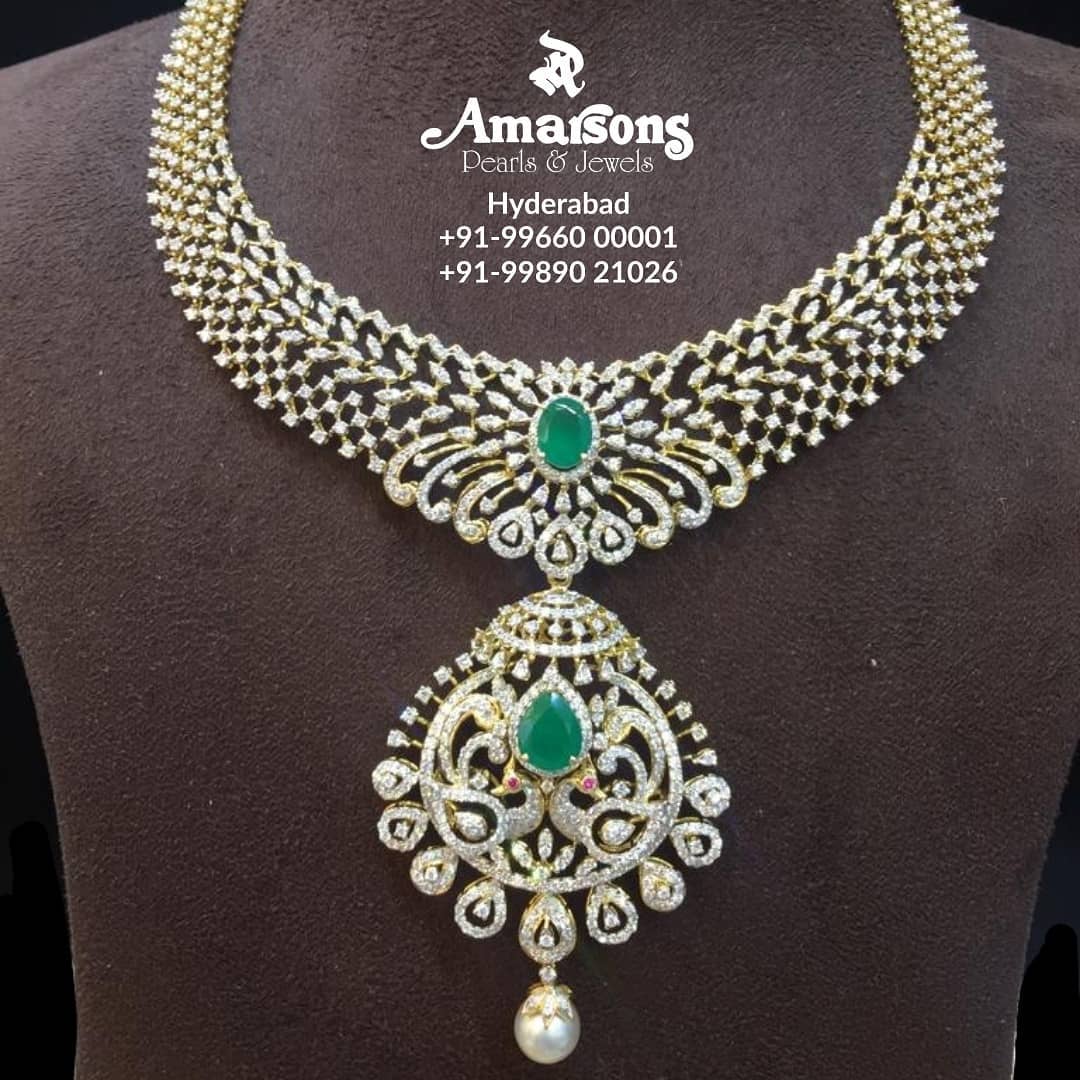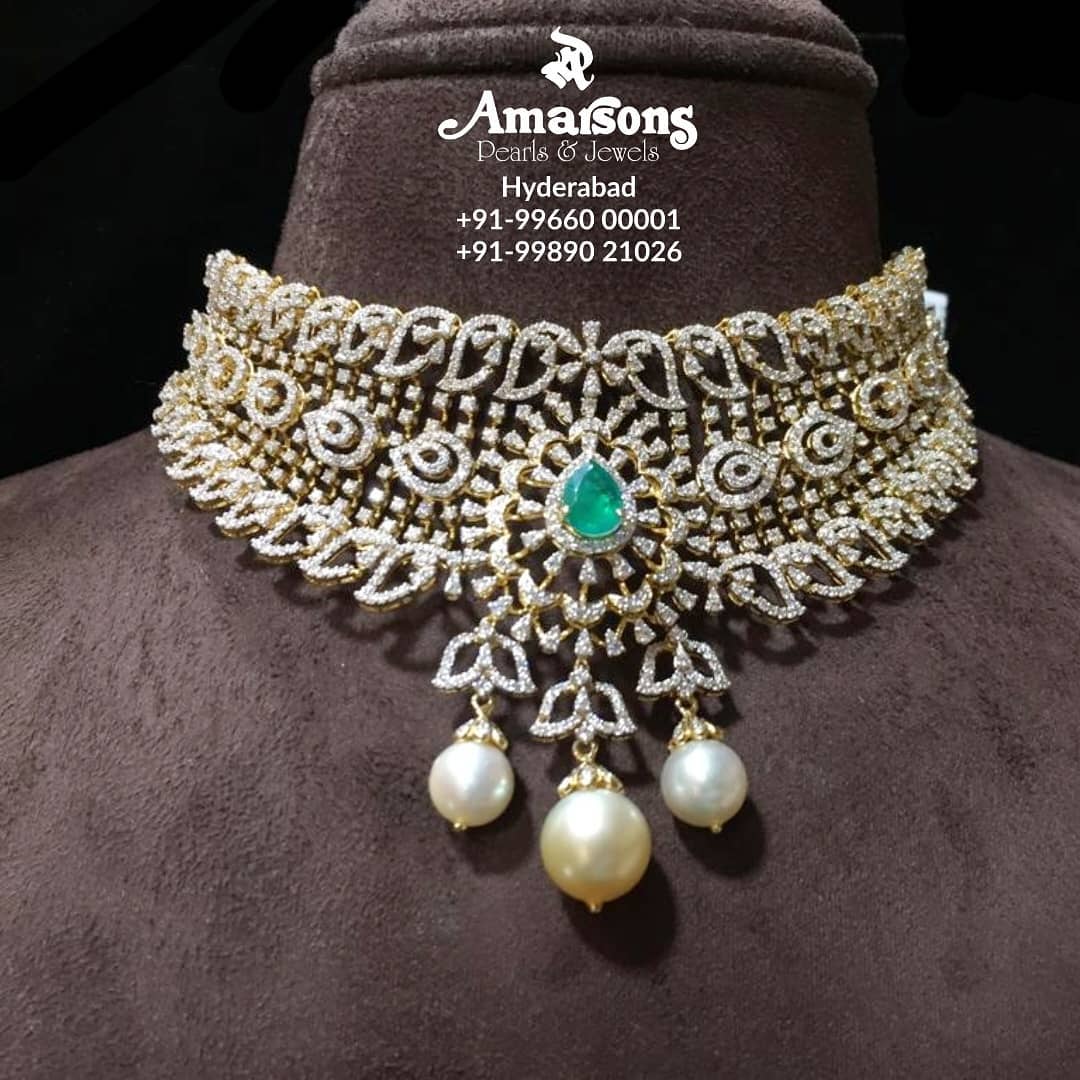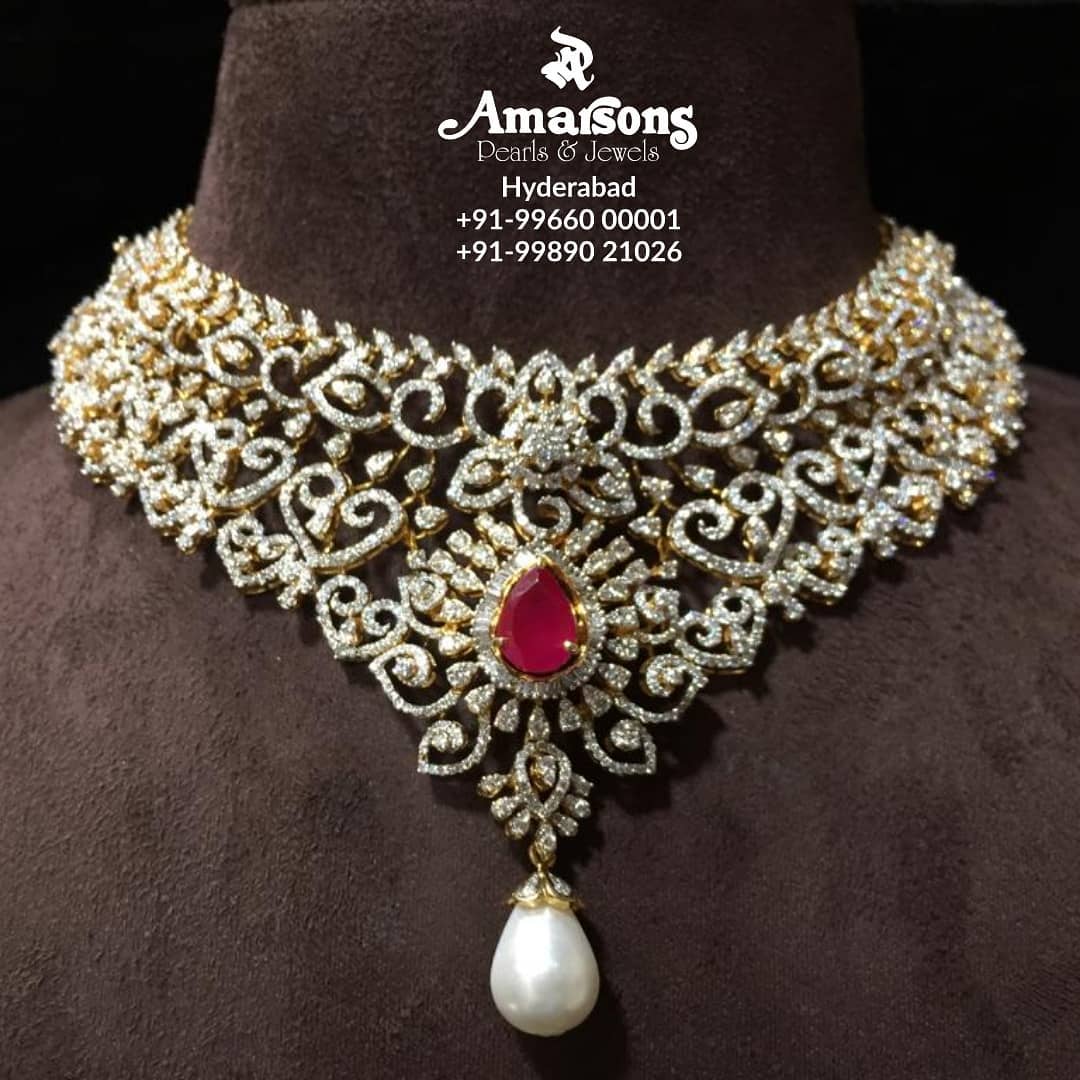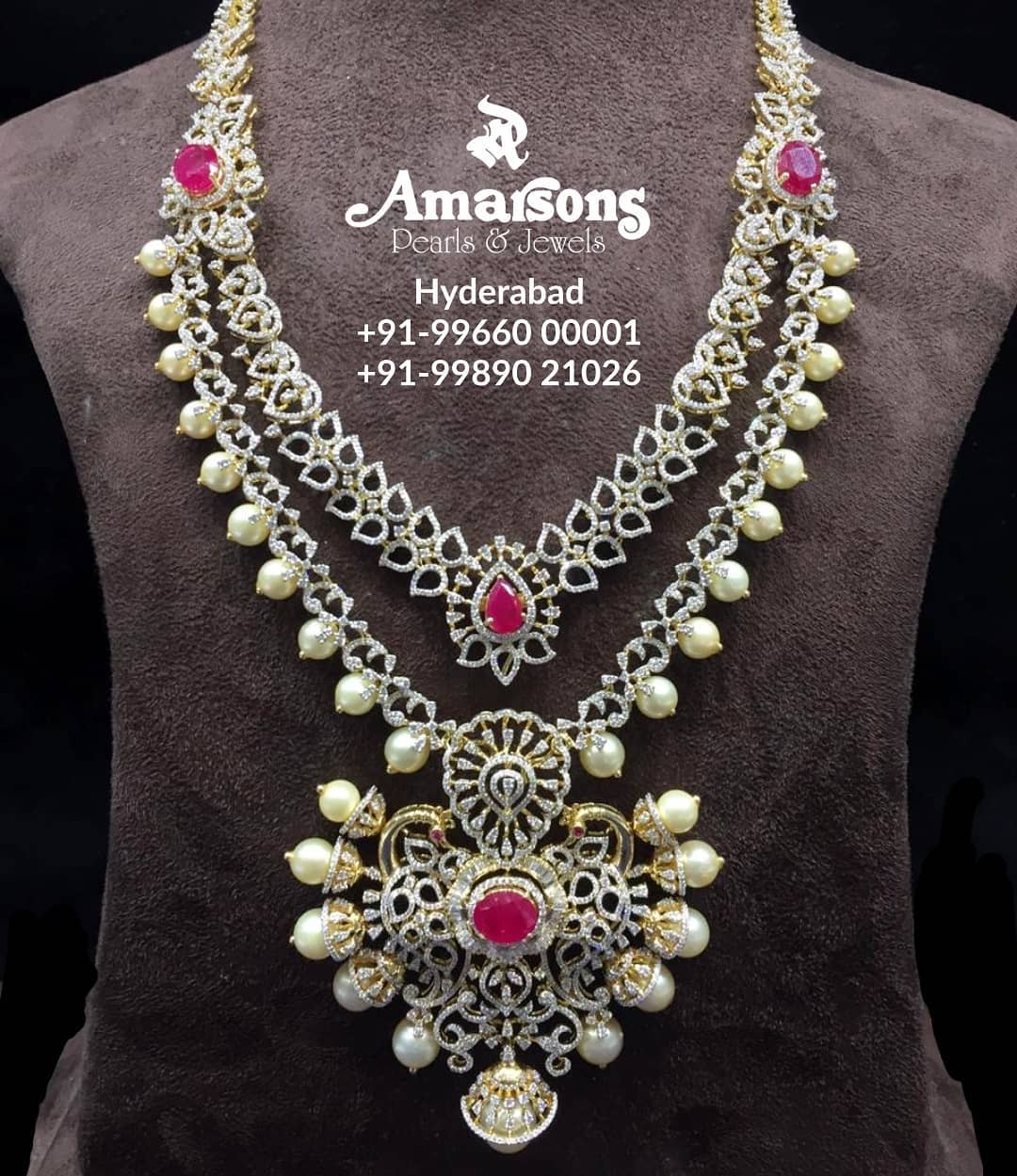 If you wish to purchase any of the above featured diamond neckpieces, then click here to buy!!
Also Read: