Antique neckpieces sets have its own charm especially the South Indian antique necklaces. They go well with silk sarees. Apart from the gold jewellery, imitation jewelry is also preferred by many women. Antique imitation jewellery looks gold alike and comes at a much cheaper price. In this blog post you will see the best collection of antique necklace online.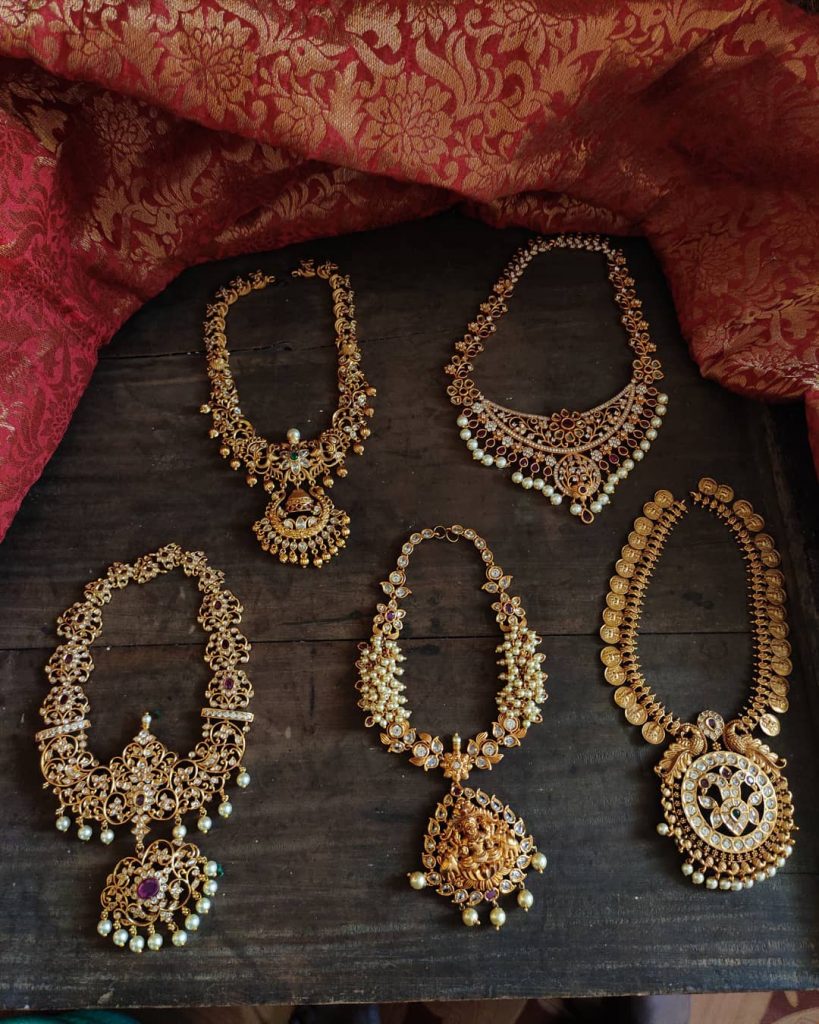 Lakshmi harams are one of the most traditional and everygreen necklace designs. From chokers to long necklaces to the mid length ones, you can find this designs everywhere. They are also known as temple jewelleries. From matte finish to the shinning ones, antique necklaces comes in all variety. They can be in combination with kemp stones, other colored stones, pearls etc.
If you are in search for gold look alike South Indian antique necklace designs online then we recommend you to check this brand called Posh Chennai. They have a vast collection of special antique necklace designs. Below we have featured some of the best designs, please have a look: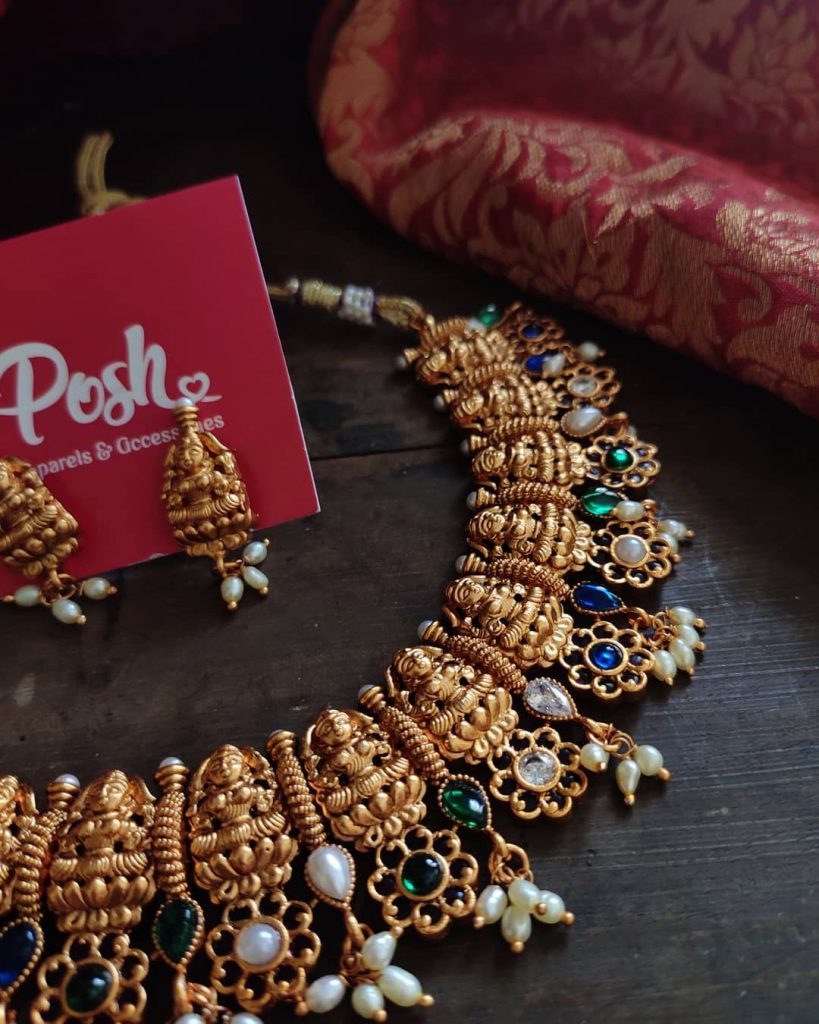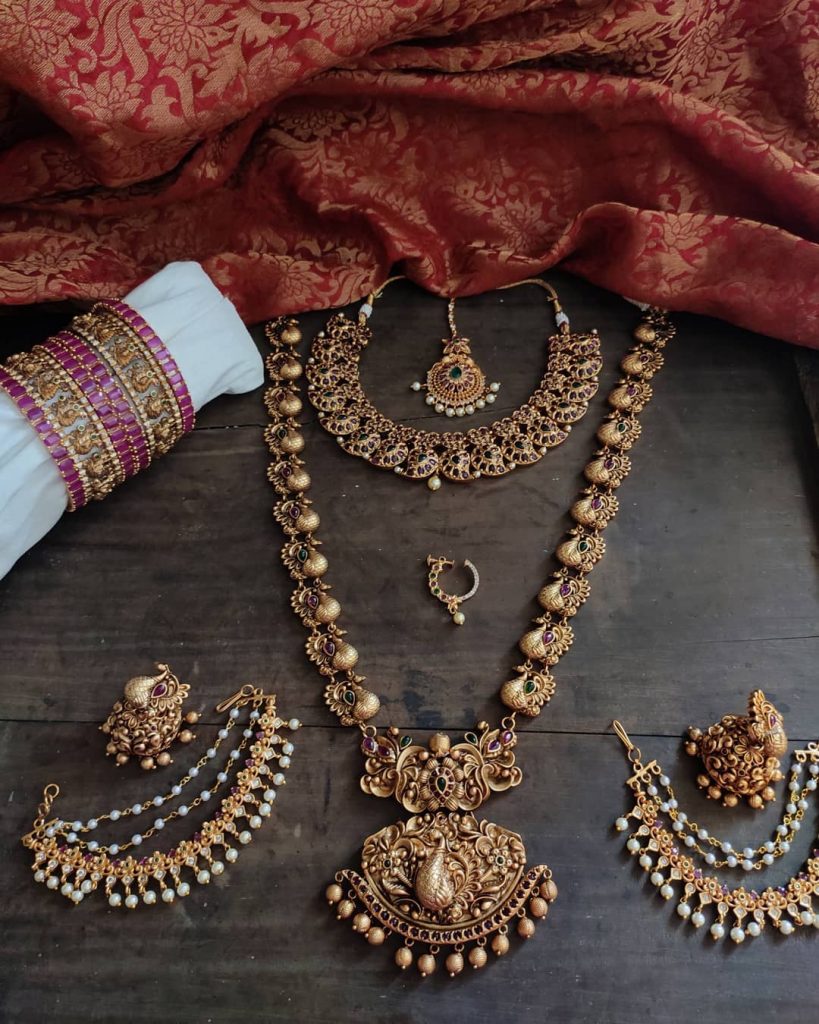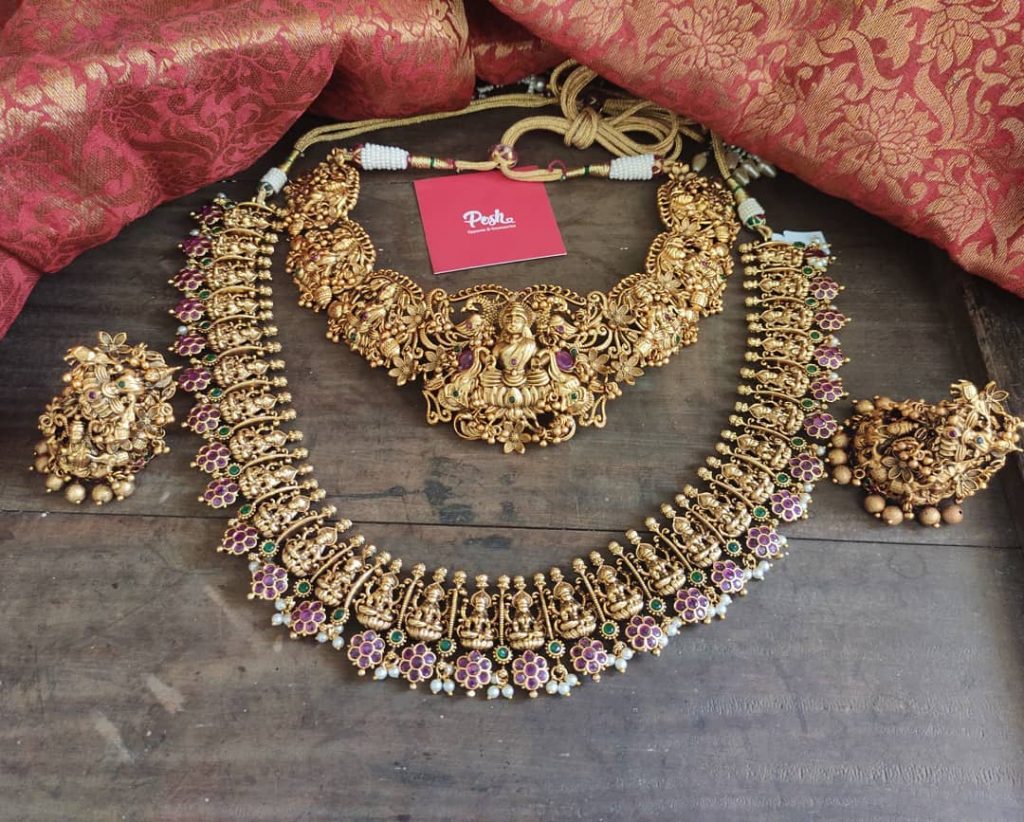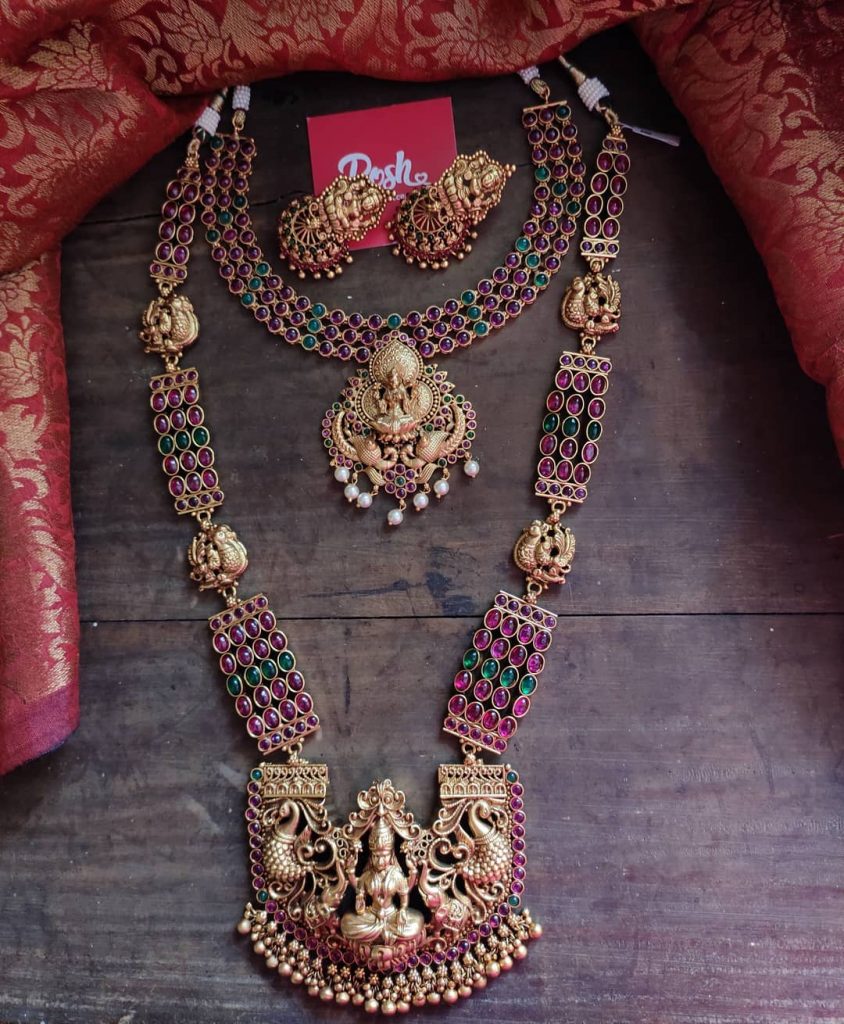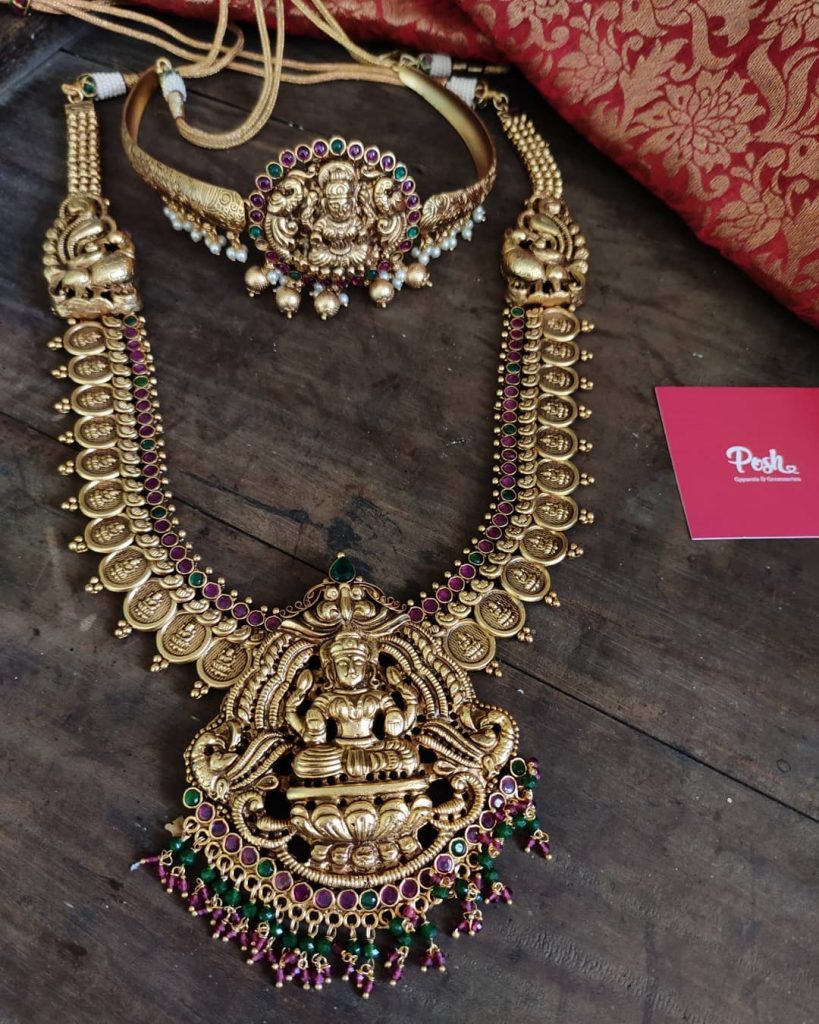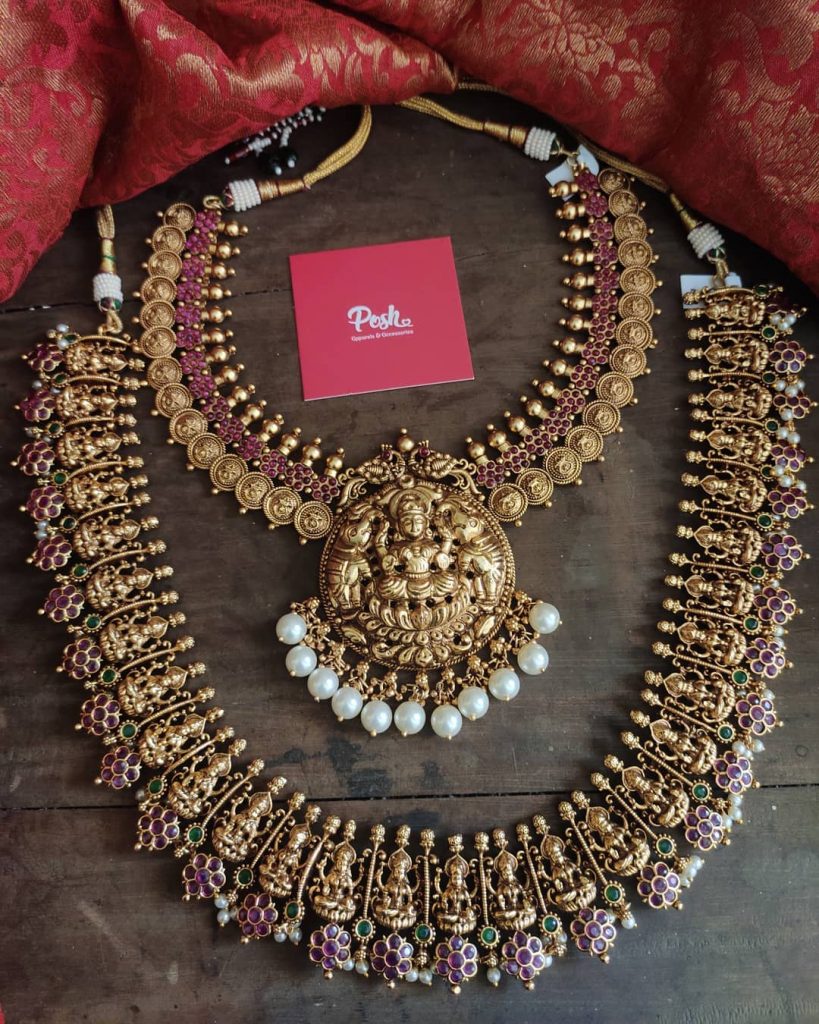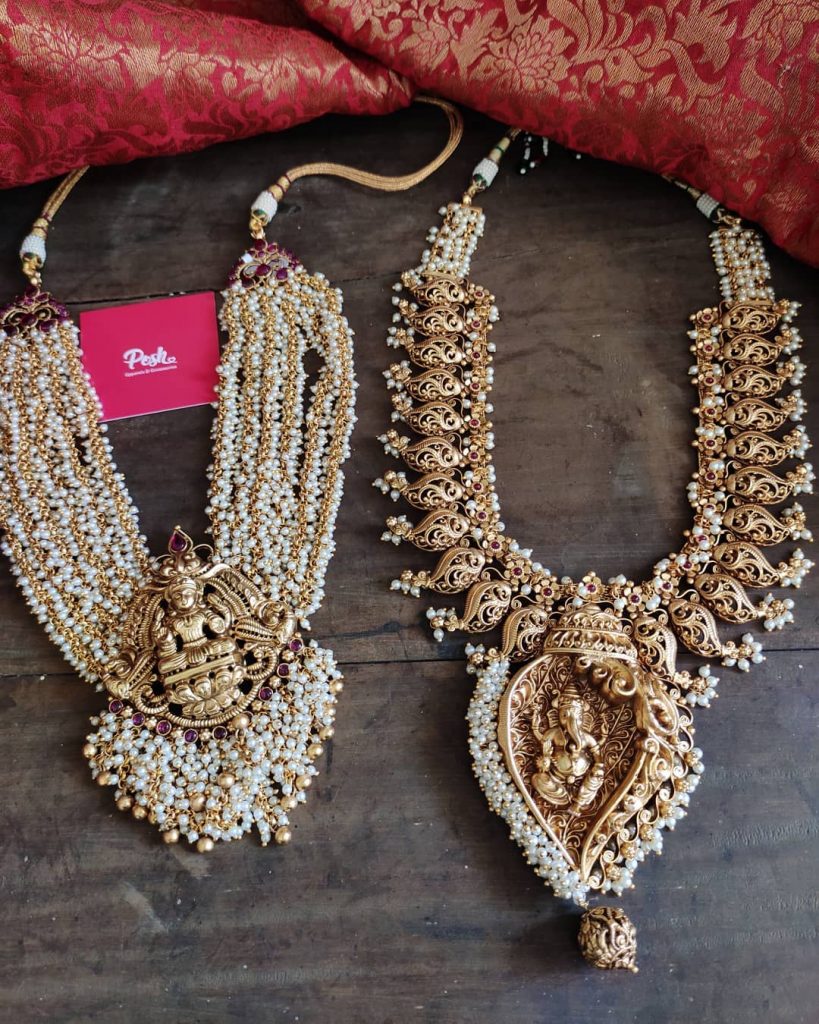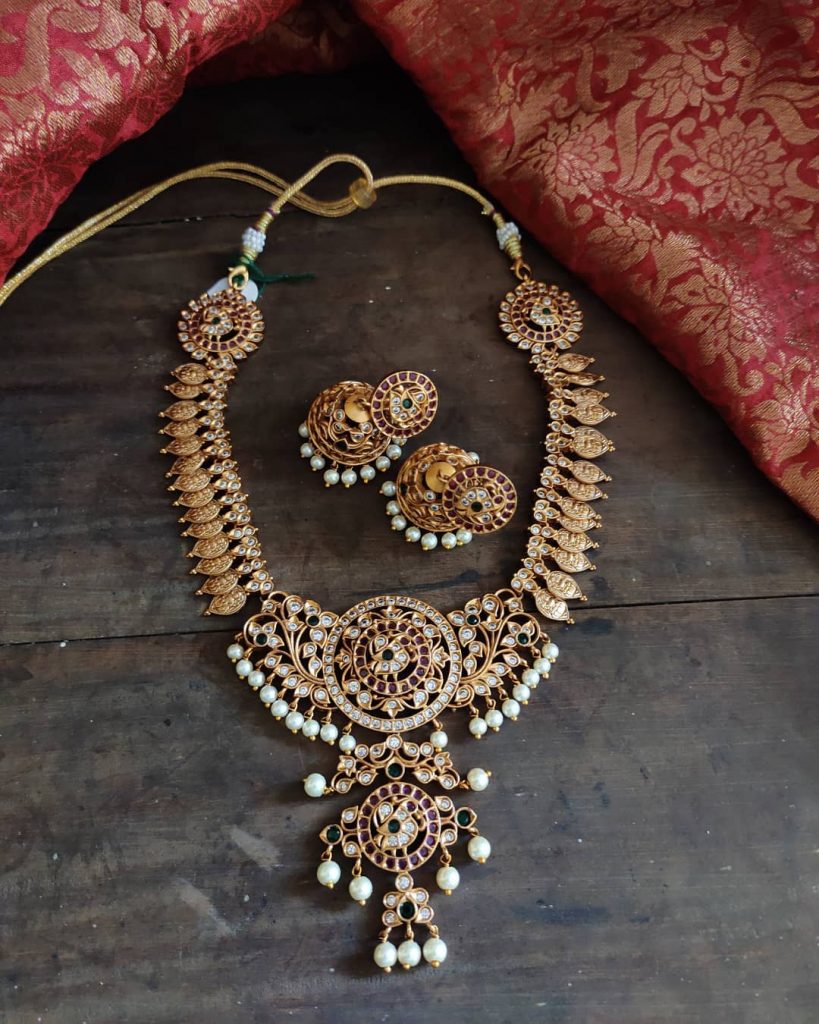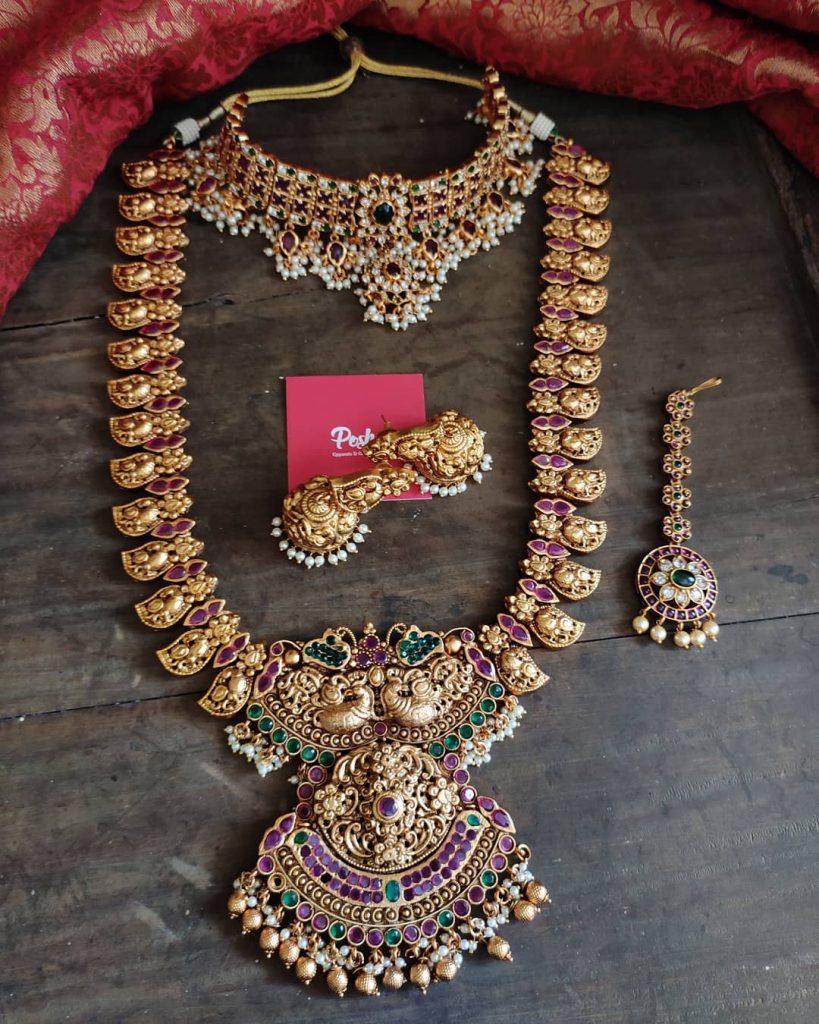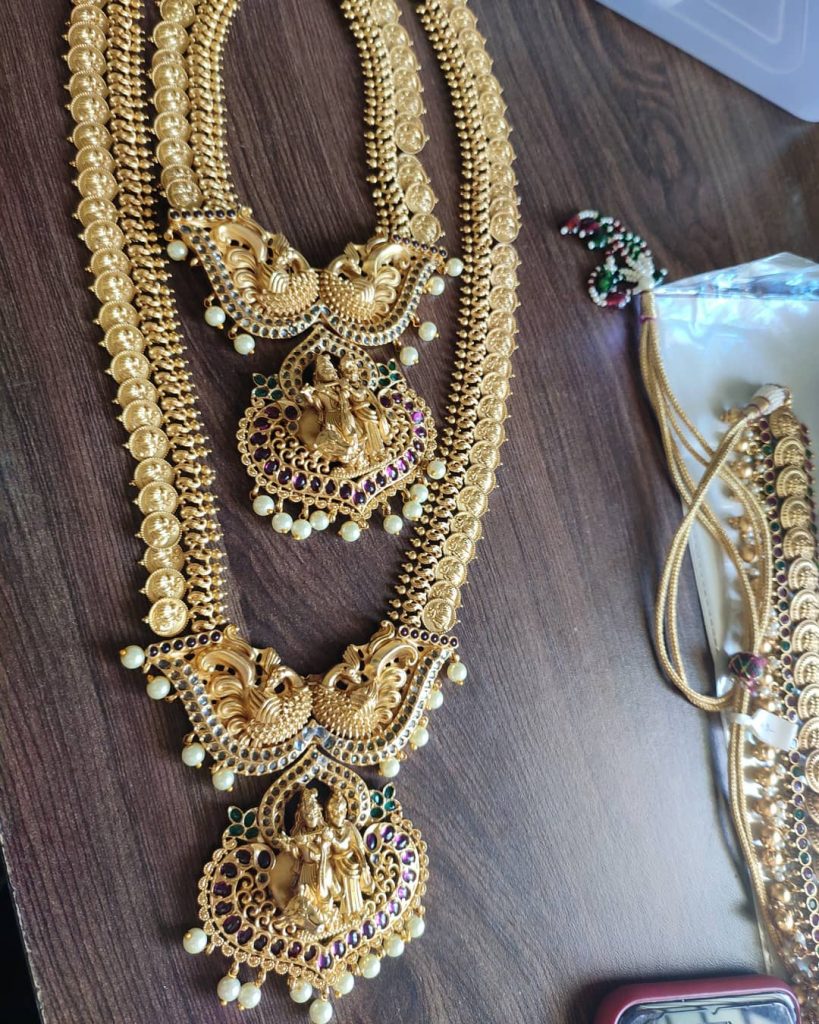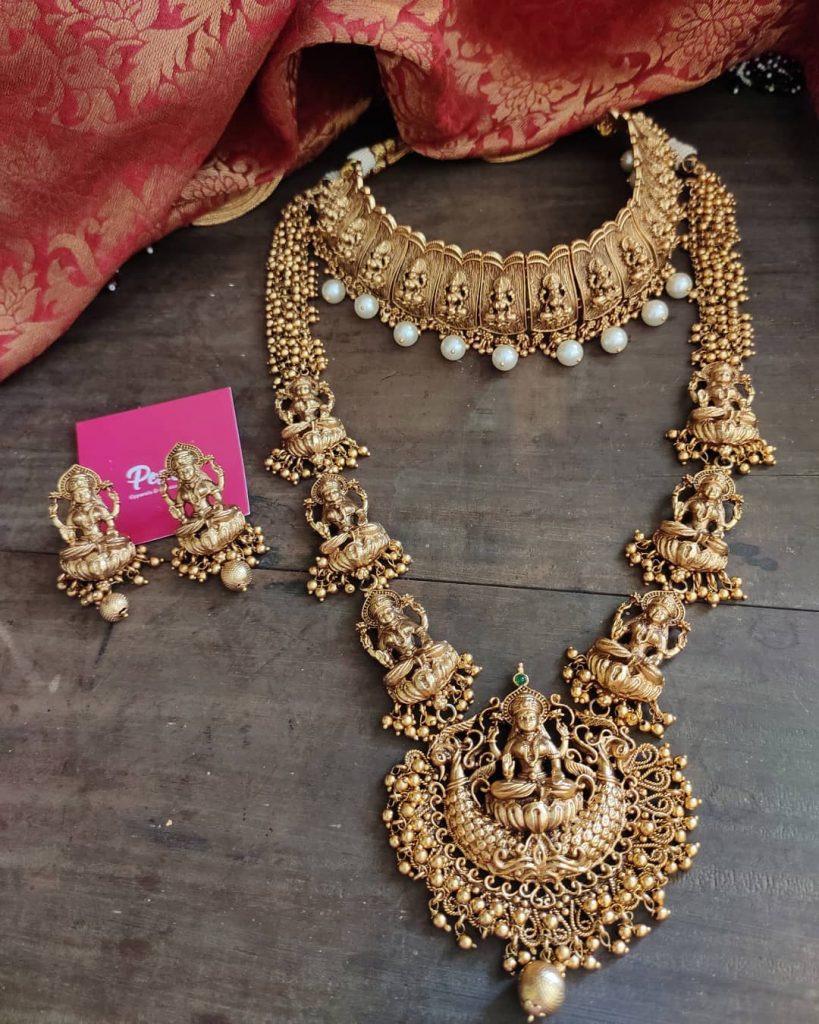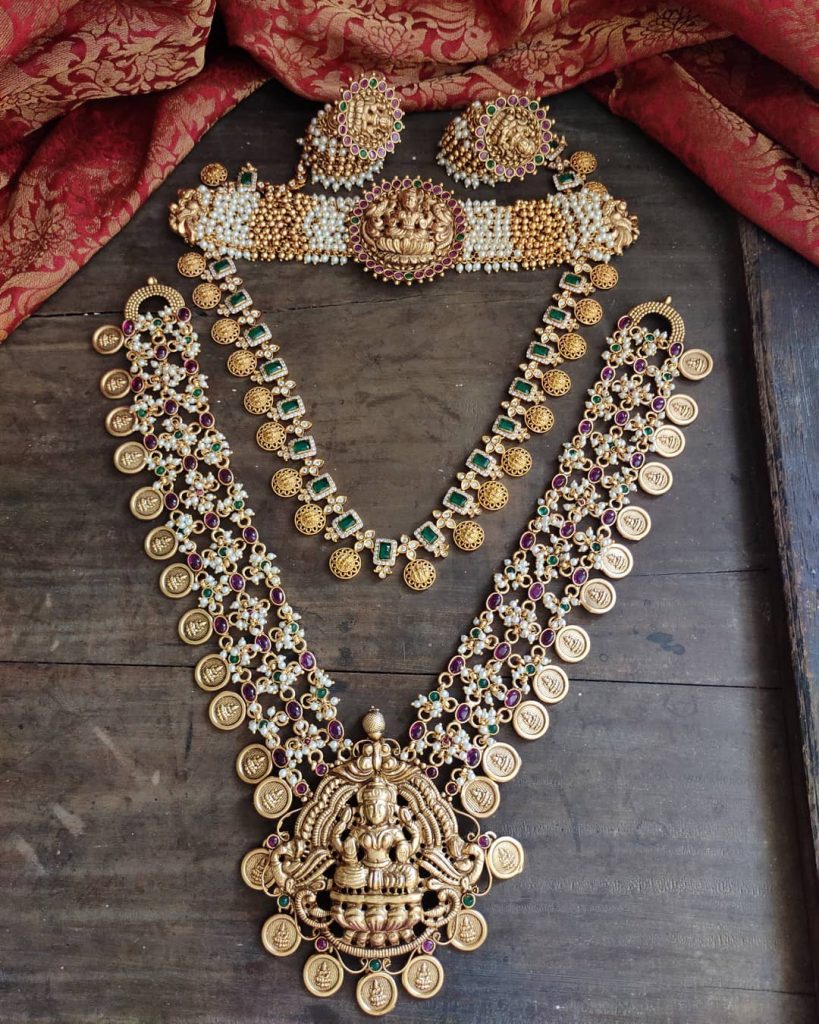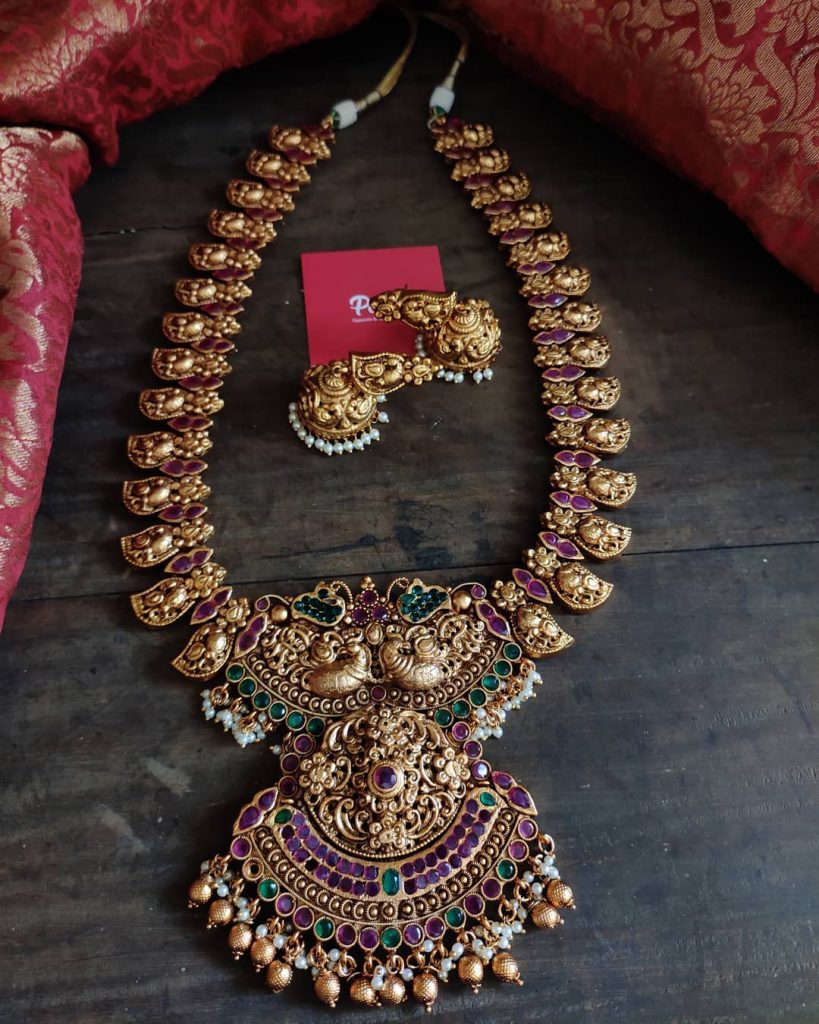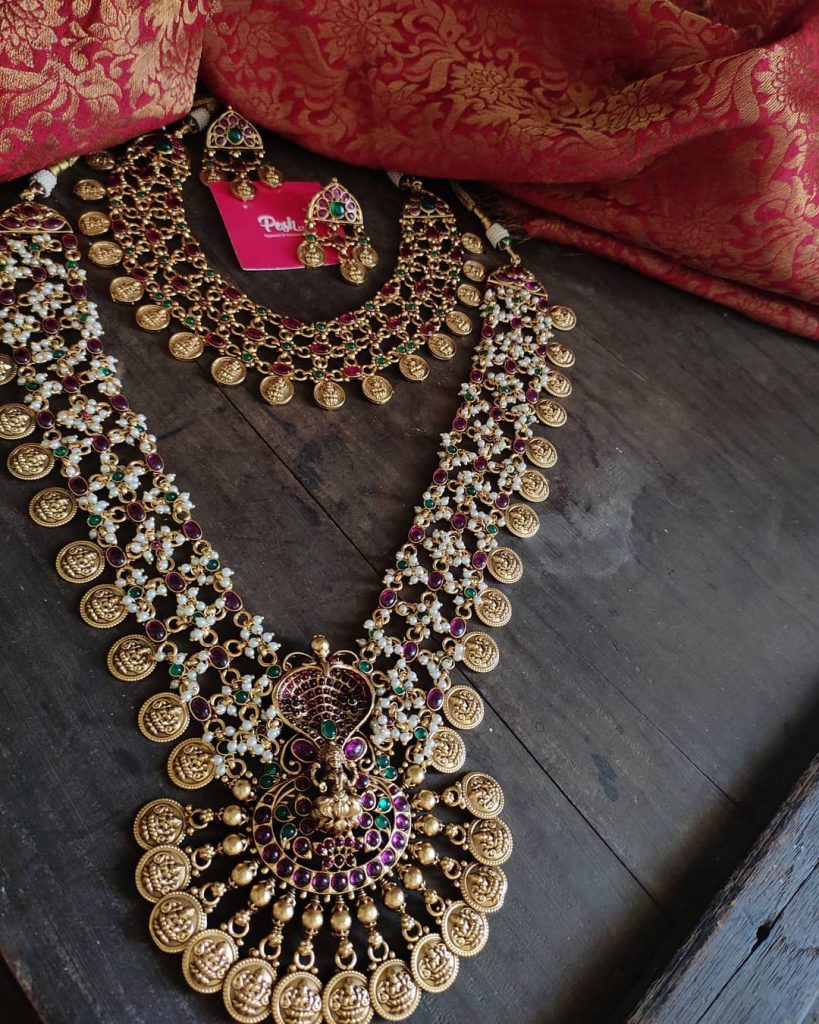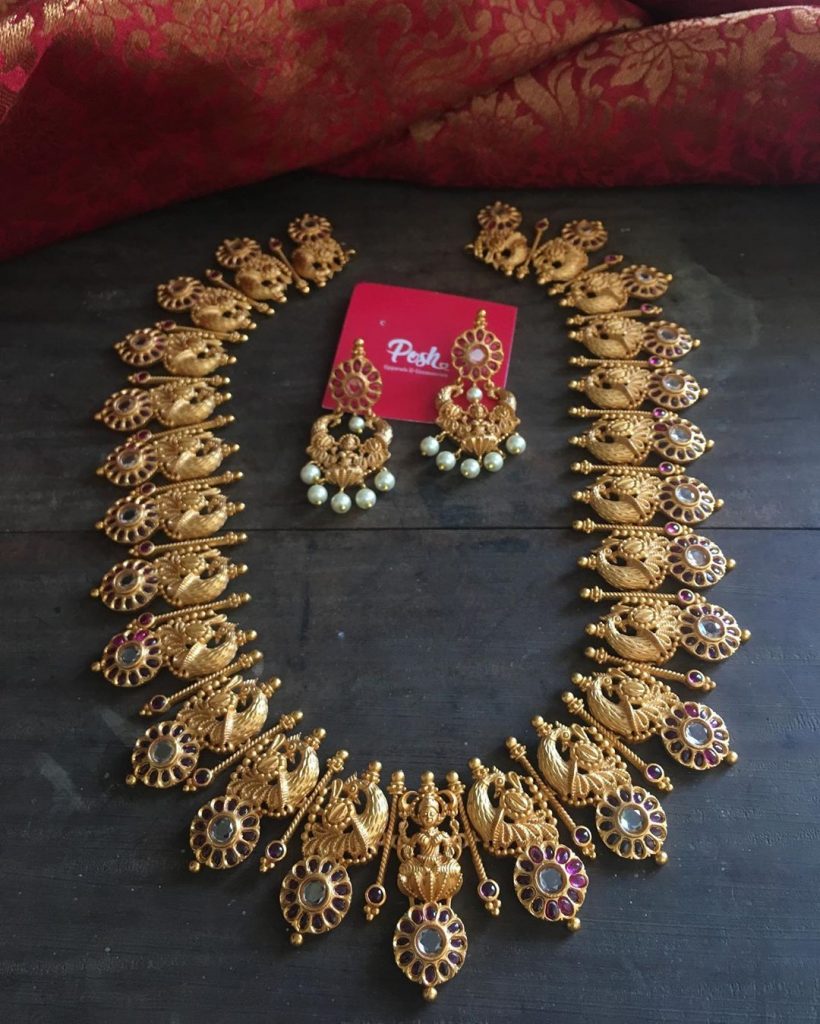 If you wish to buy any of the necklaces featured above then click here to shop!!
Also Read:
Most Stunning South Indian Antique Necklace Designs For You
Antique Necklace Designs For Every Jewellery Lover