If there is one thing that pops in our mind when we hear wedding, is the stunning grandeur jewellery that brides wear. And if you are a bride who loves the south Indian jewellery styling, then this blog is sure to cater to all your needs! There is a wide range and variety in south Indian jewellery that sometimes it is daunting to find what and how to choose it.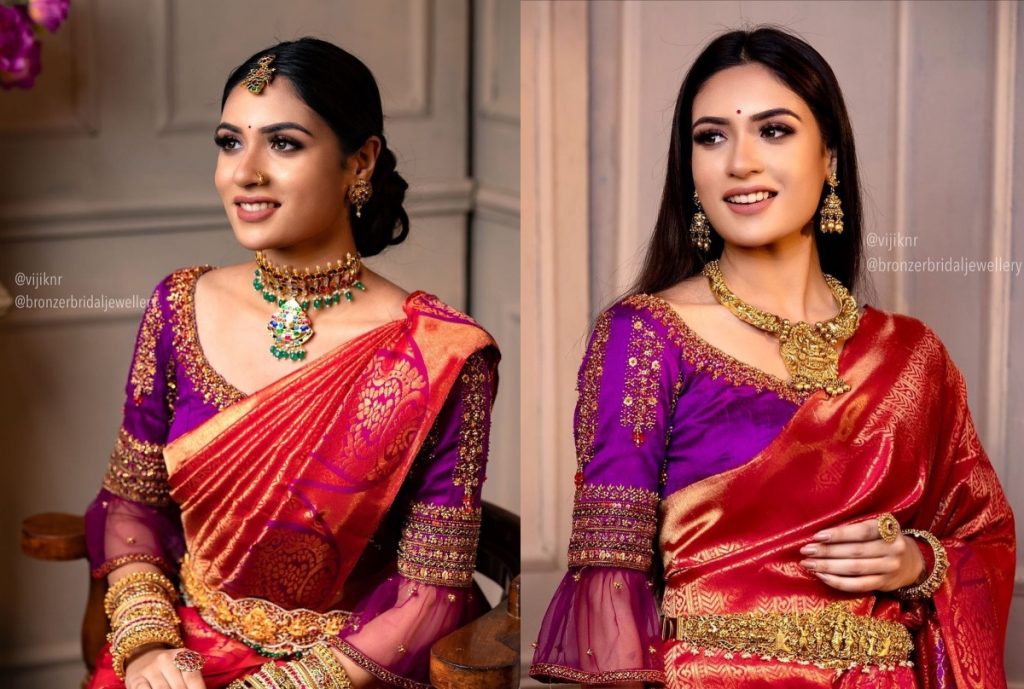 When it comes to bridal styling, it can be an overwhelming task. Many brides love the bling factor while other love a subtle charm with grandeur. And if you are also confused in picking the right style, then don't worry, we got your back.
Different types of jewellery suit different types of wedding outfits. Picking the right kind of jewellery from a variety depends on what you wear. While some jewellery, styling goes perfectly for half sarees, while others go for sarees. And just to figure this out, we often find ourselves scrolling through various online portals looking for inspiration.
So, remember that bridal jewellery can make or break your wedding look. And with the grandeur that south Indian jewellery styling comes with, it's always best to choose wisely. Moreover, traditionally south Indian jewellery styling includes layered necklaces, jhumkas, maangtika, vaddanam (hip chain), braid jewellery, etc.
So, if you are looking for a bridal makeup artist who is a pro in south Indian jewellery styling then you can head to Bronzer Makeover. In fact, you will find some amazing bridal jewellery inspirations from this artist's page. And we put together some of the best pictures from their page.
Check it out –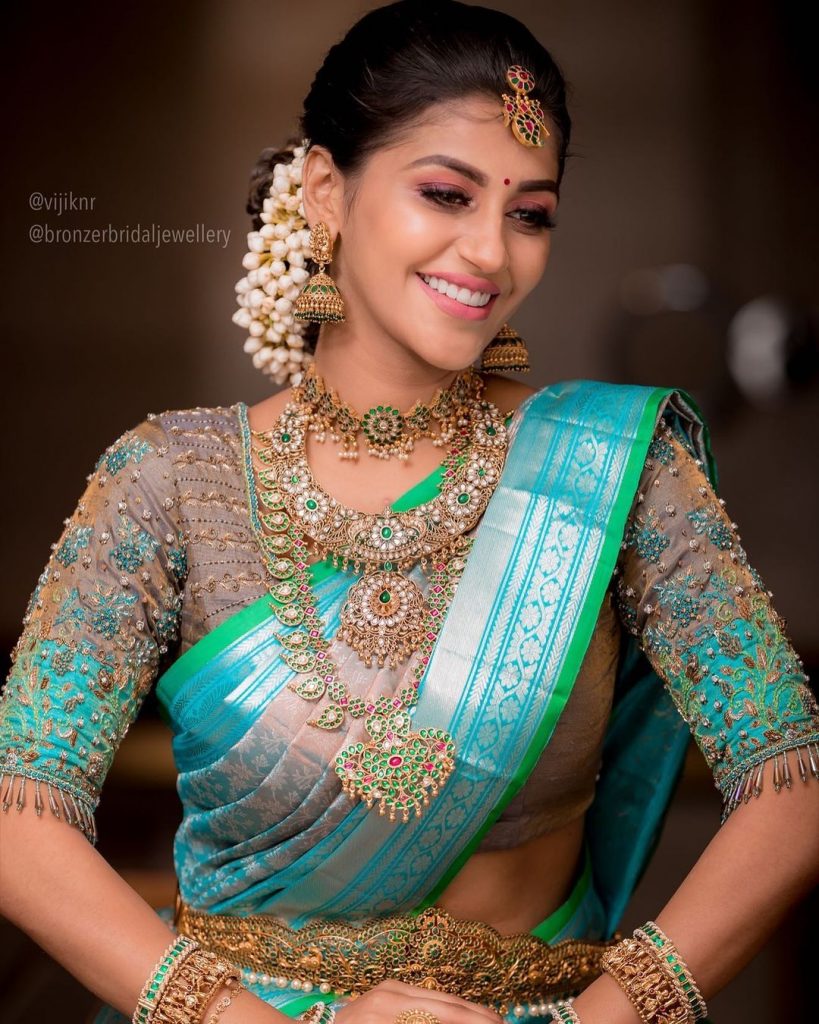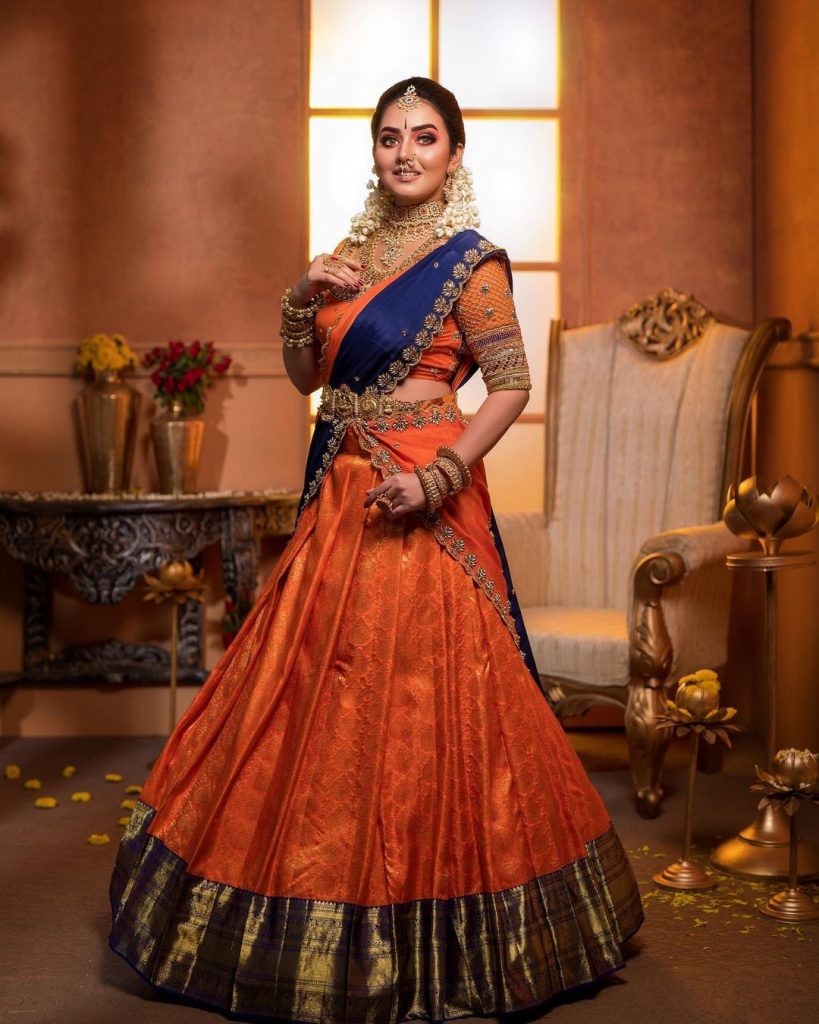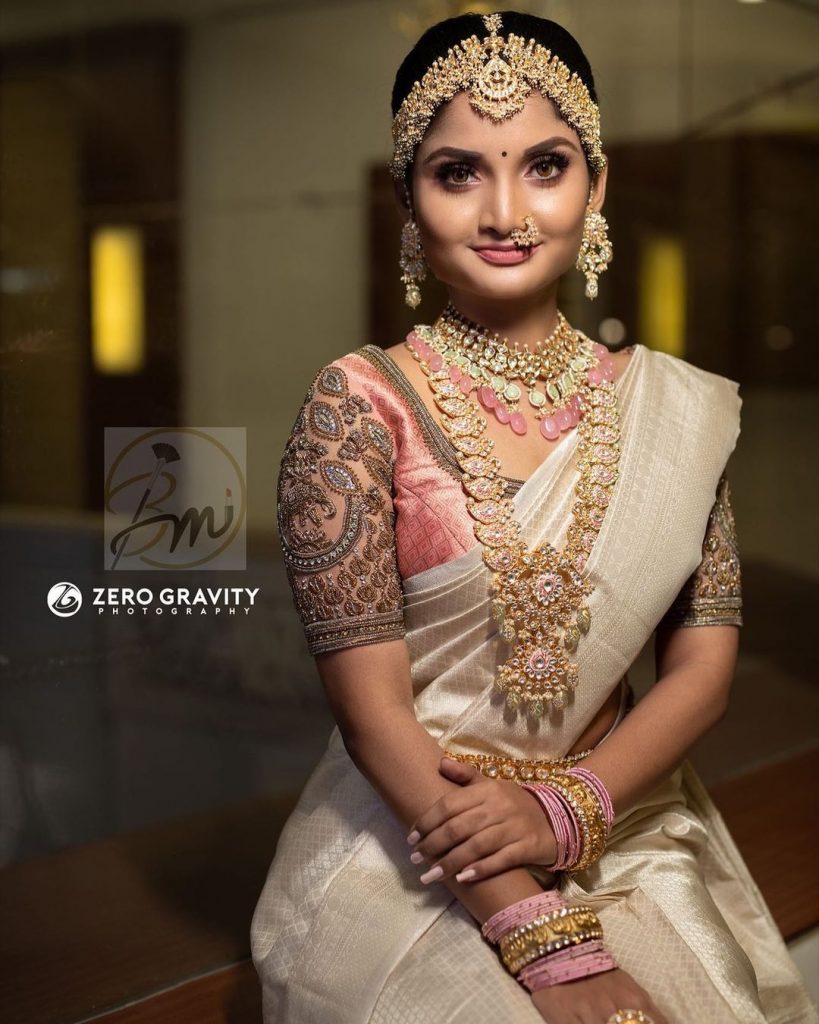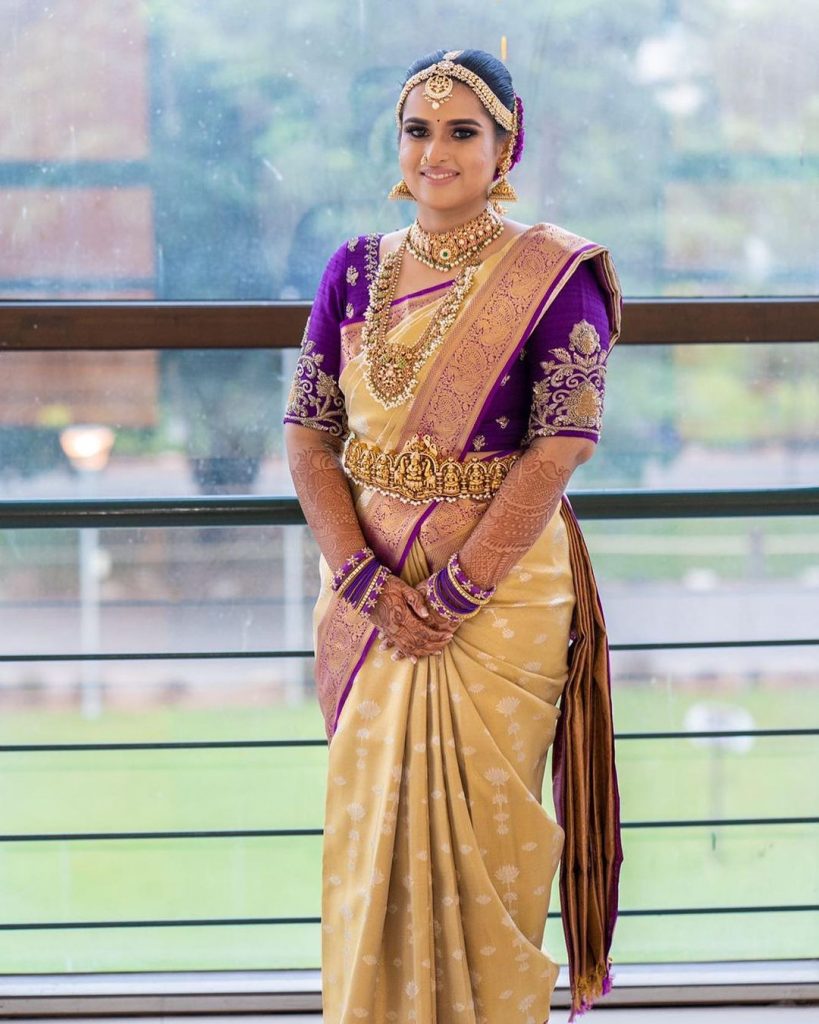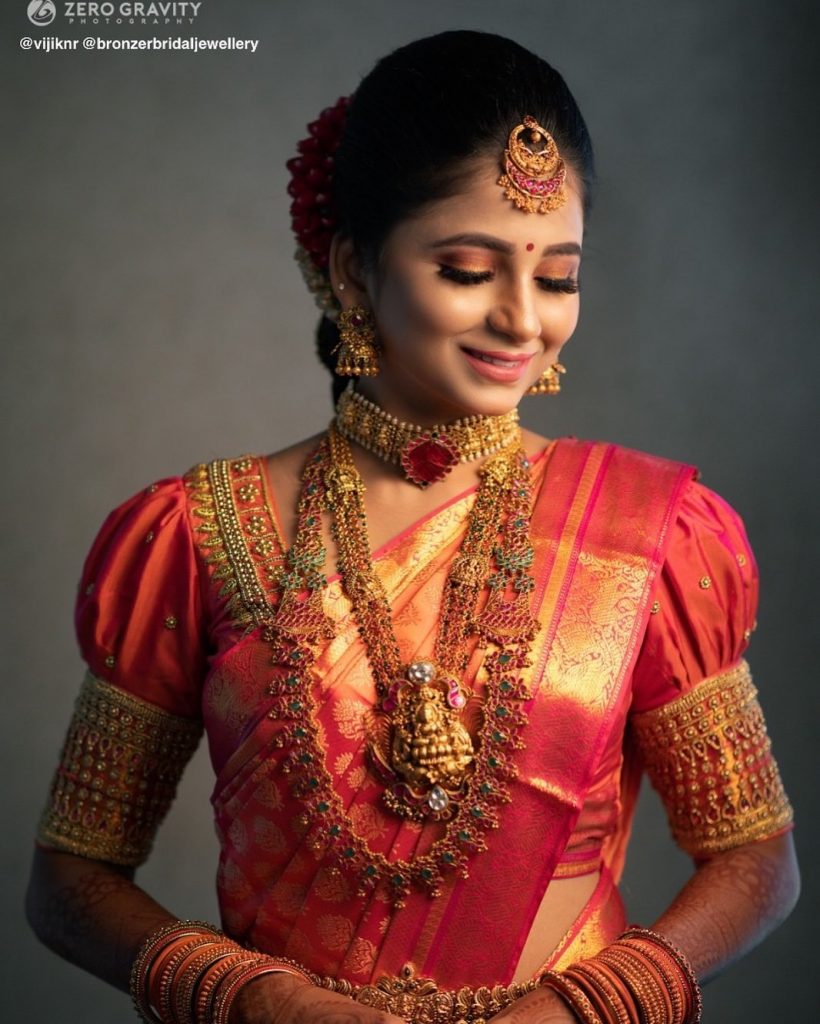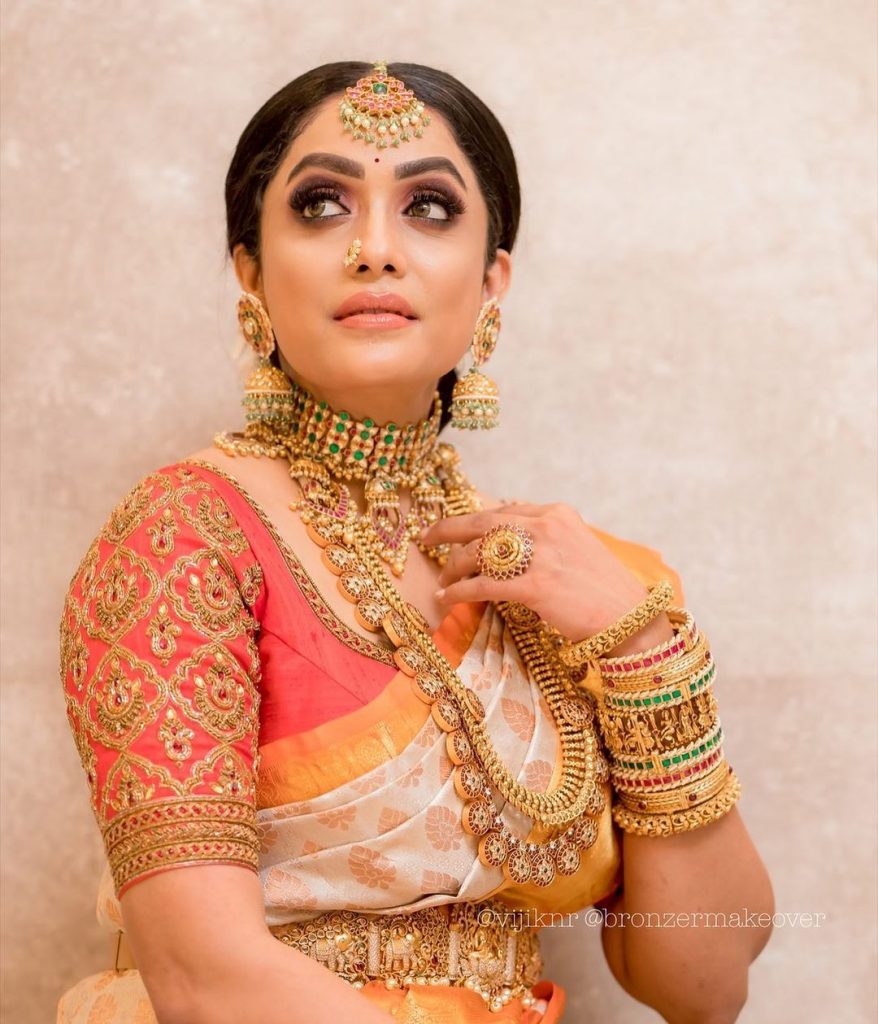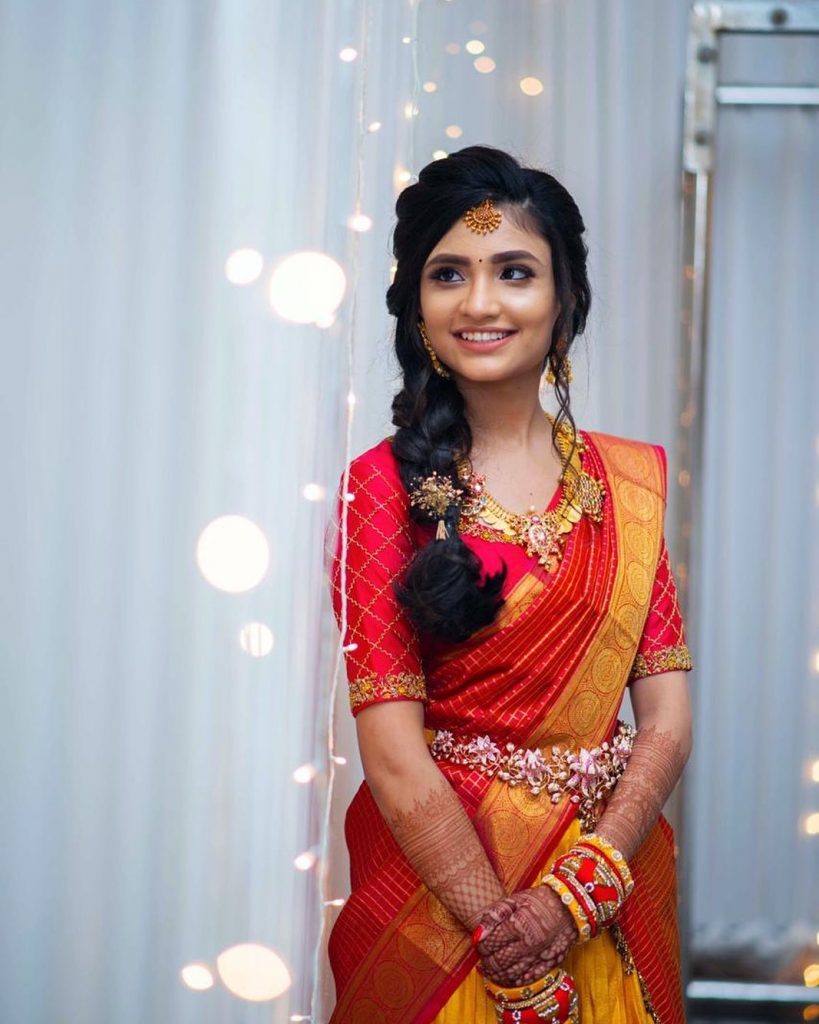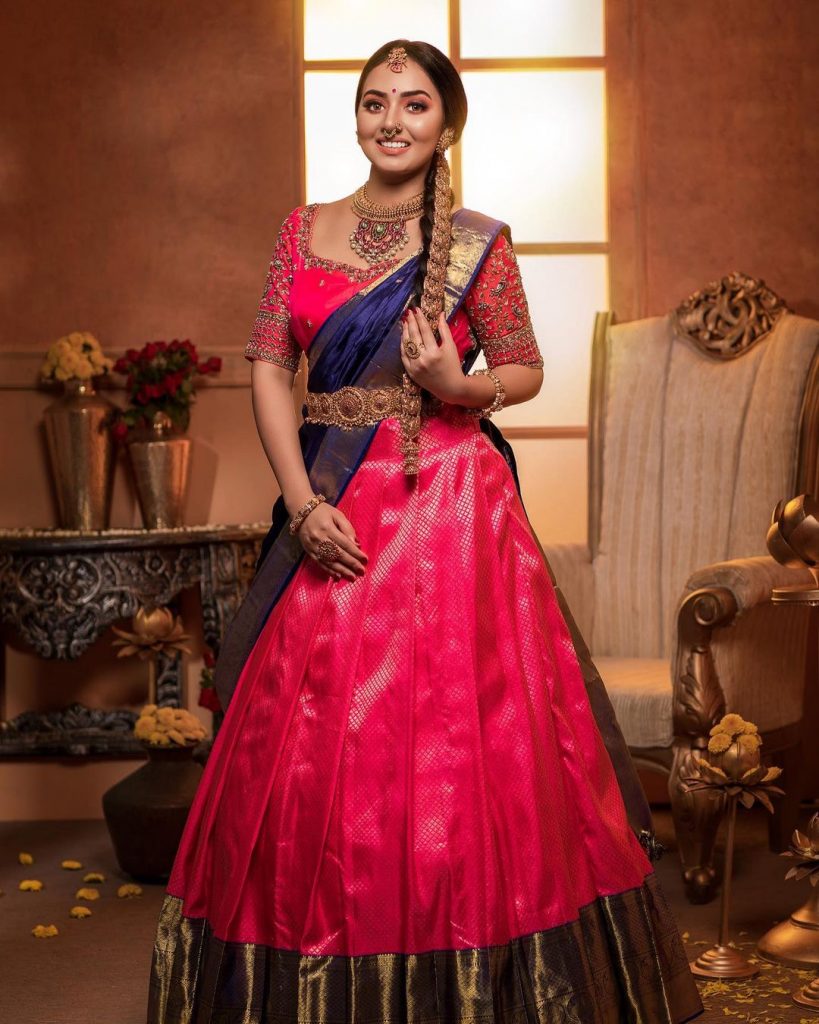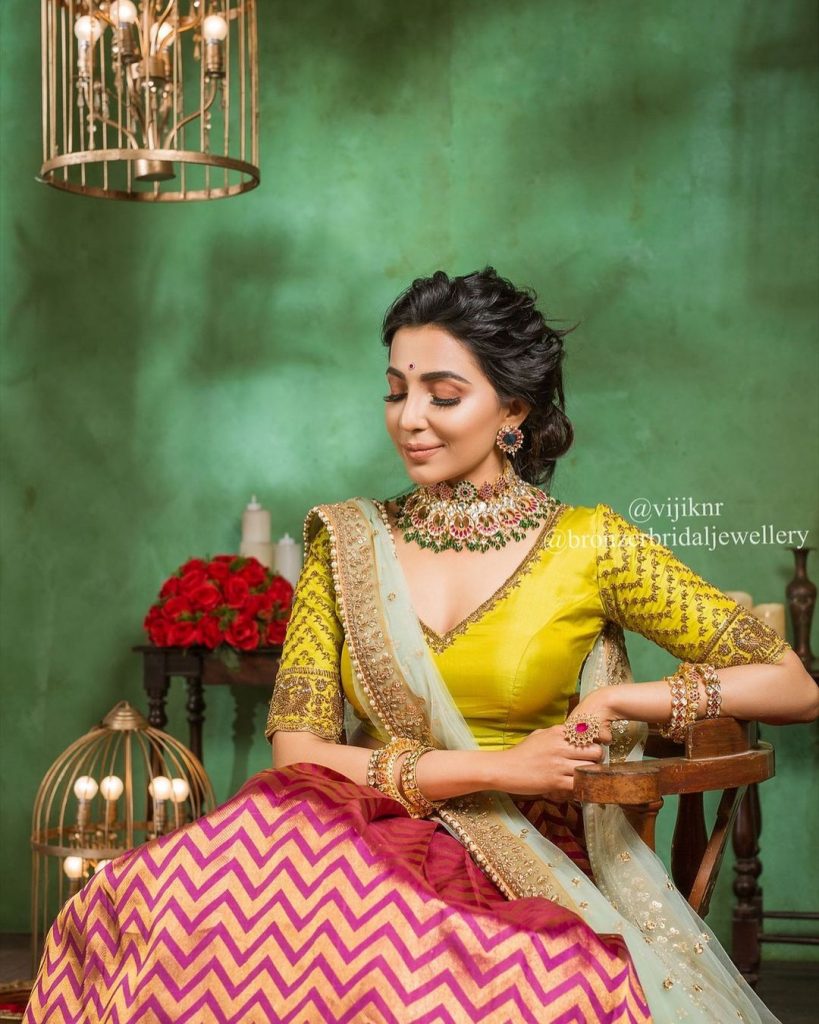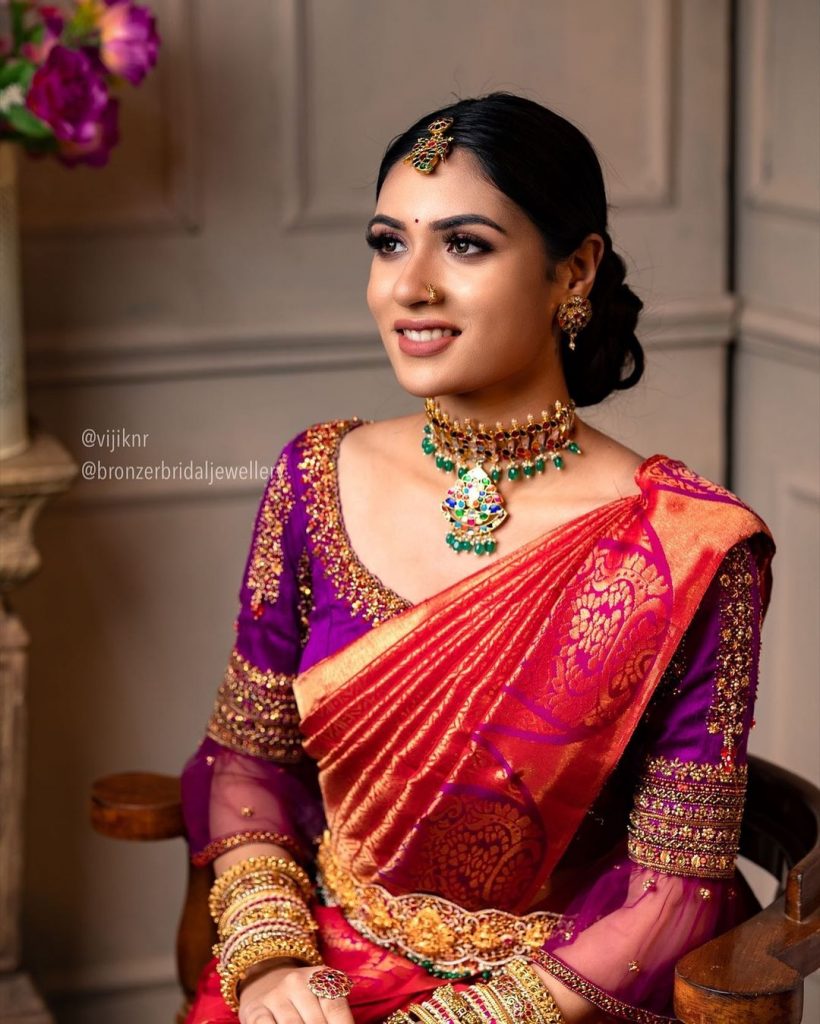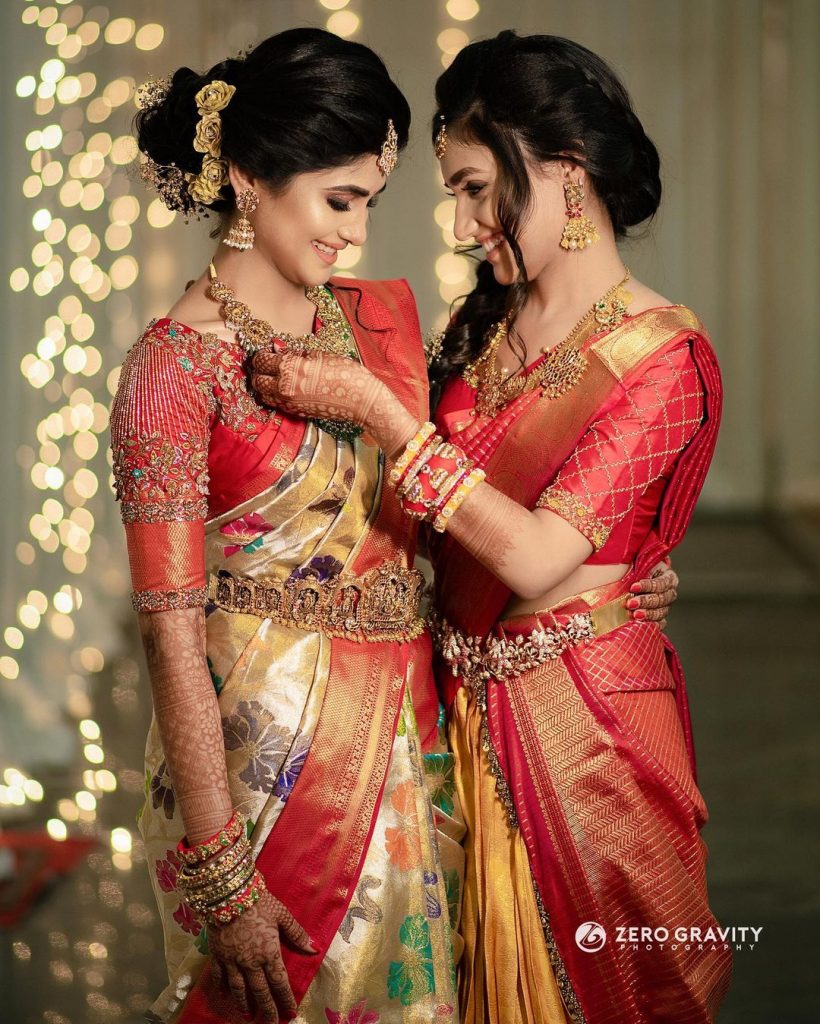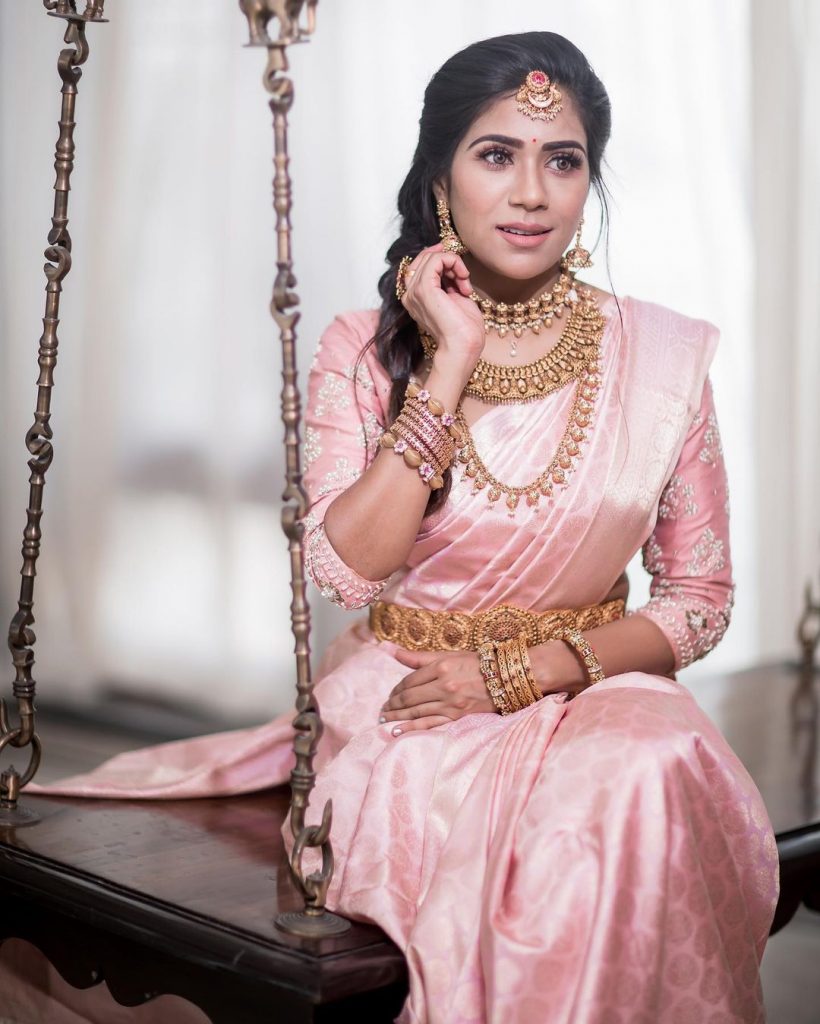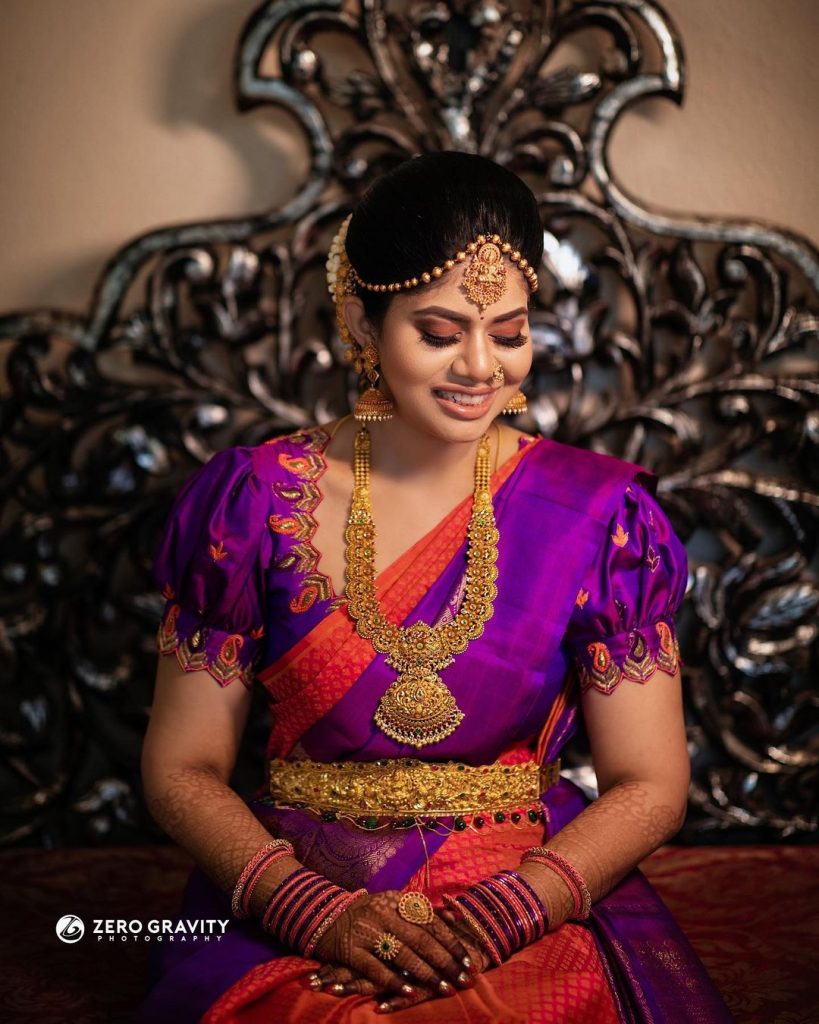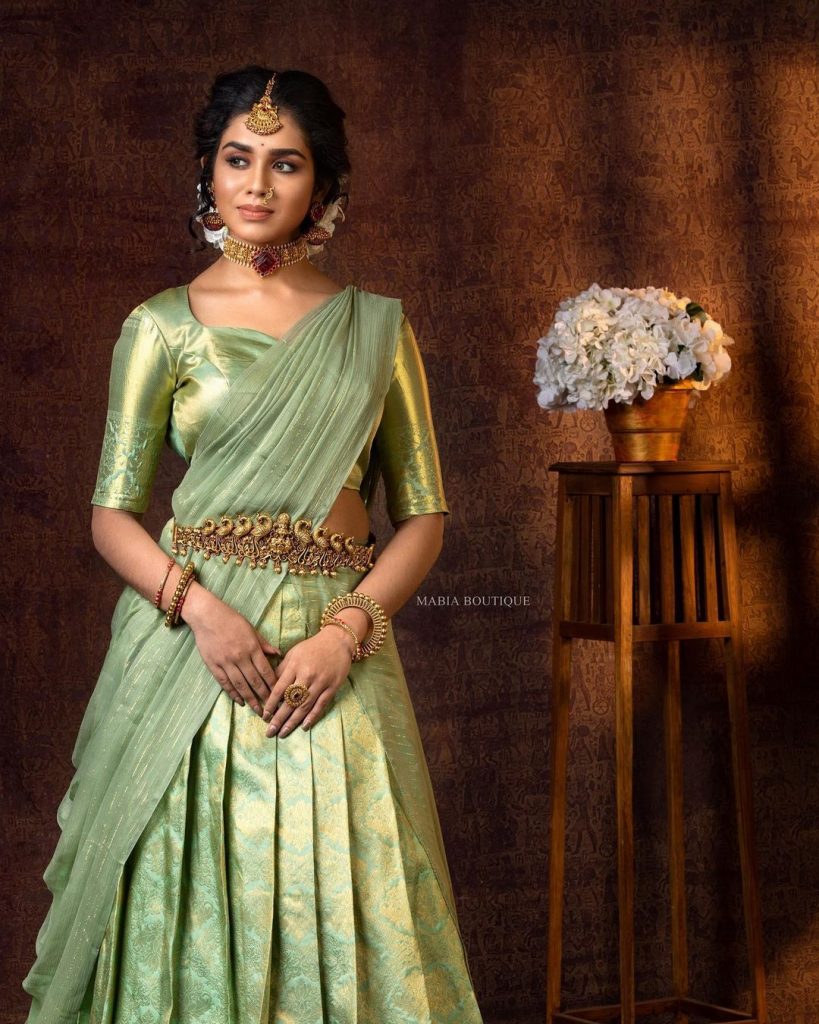 These were some of the most amazing and magnificent South Indian jewellery stylings. So if you wish to check out more of such amazing pictures for inspiration, click here!!
Also Read:
Check These Stunning Gold-Plated Jewellery Designs!
Shop For Unconventional And Stunning Jewellery Here!