In the era of modernization, online shops are marking their place all over the world. The most default way to shop online is via websites. However, trends are changing and websites are not the only place to hang out. The instagram and whatsapp are changing the online shopping landscape in large scale.
Since jewellery is one of the most shopped items through online stores, if is no wonder the market is crowded with so many wonderful brands. So if you want to experiment beyond your usual online jewellery websites, then we like to introduce some amazing online brands for you.
So go ahead and shop our picks of brands that sell these beauties beyond the traditional website platform. Have a whatsapp number? Then that's enough to pick these pretty jewelleries from the comfort of your home.
1. Vibha Creations
Vibha has been the topmost priority of the customers who shop artificial jewellery online. This brand offers the best designs suited for all sorts of occasions. Vibha provides trendy and top quality jewellery.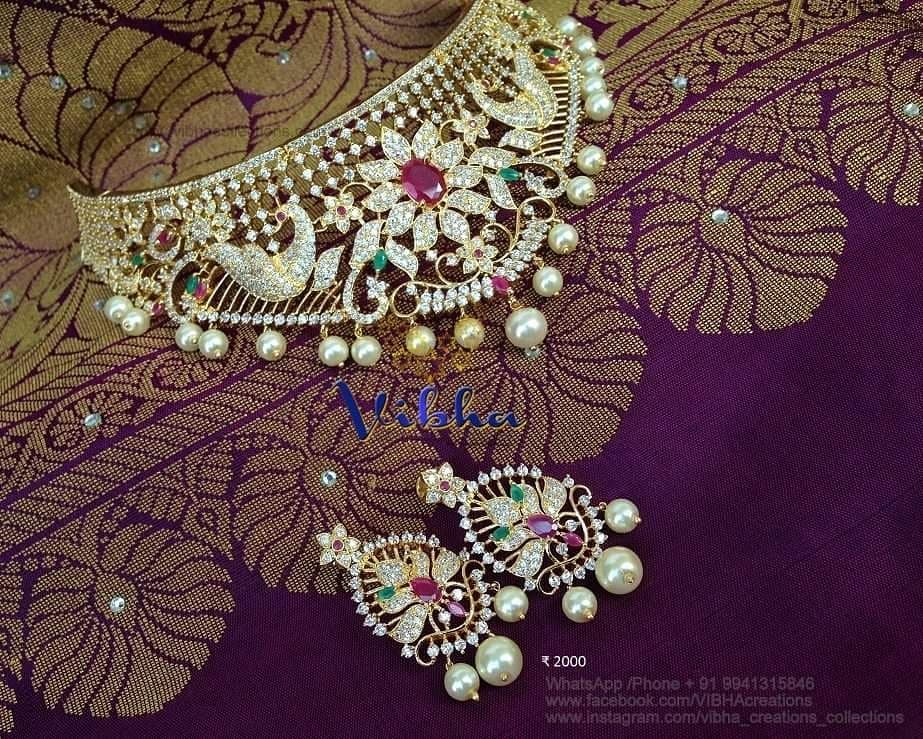 All their designs are up-to-date according to the latest fashion trends. They have comes up with an enthusiastic approach and extremely satisfactory policies and services. They have a way of solving shopper's problems in a professional manner.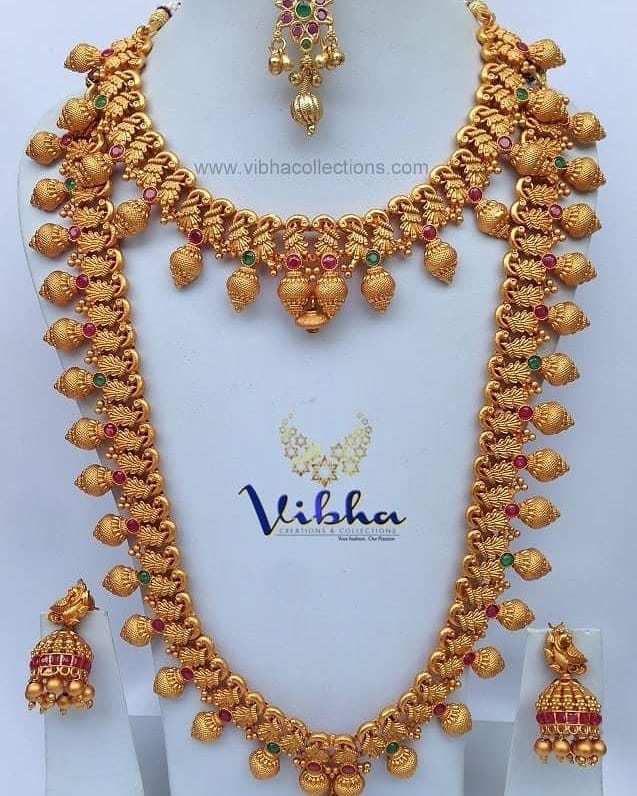 Plus, they are quick and good at communication. Vibha Creations take no burden in delivering the jewellery in any corner of the word.
2. Yosha Creationz
Yosha provides a perfect platform for the artificial jewellery lovers. The search for the perfect piece of jewellery for all ages can end on Yosha Creationz. From sober earrings to heavy bridal jewellery, Yosha offers a wide range of designs taking care of the elegance of their products.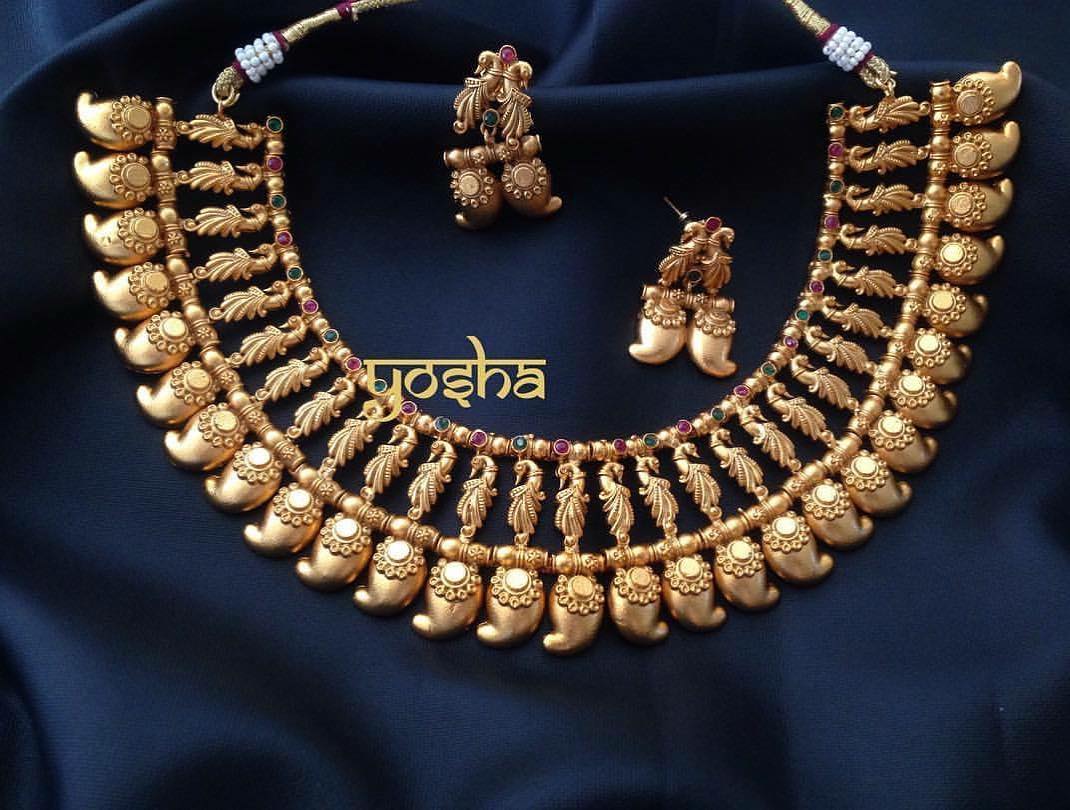 A beautiful range of colour combination and shades could be found on this brand, along with the broad spectrum of the sizes of jewellery. From gold plated to colorful-beaded, every kind of ornaments suited perfectly for all kind of occasions could be found here.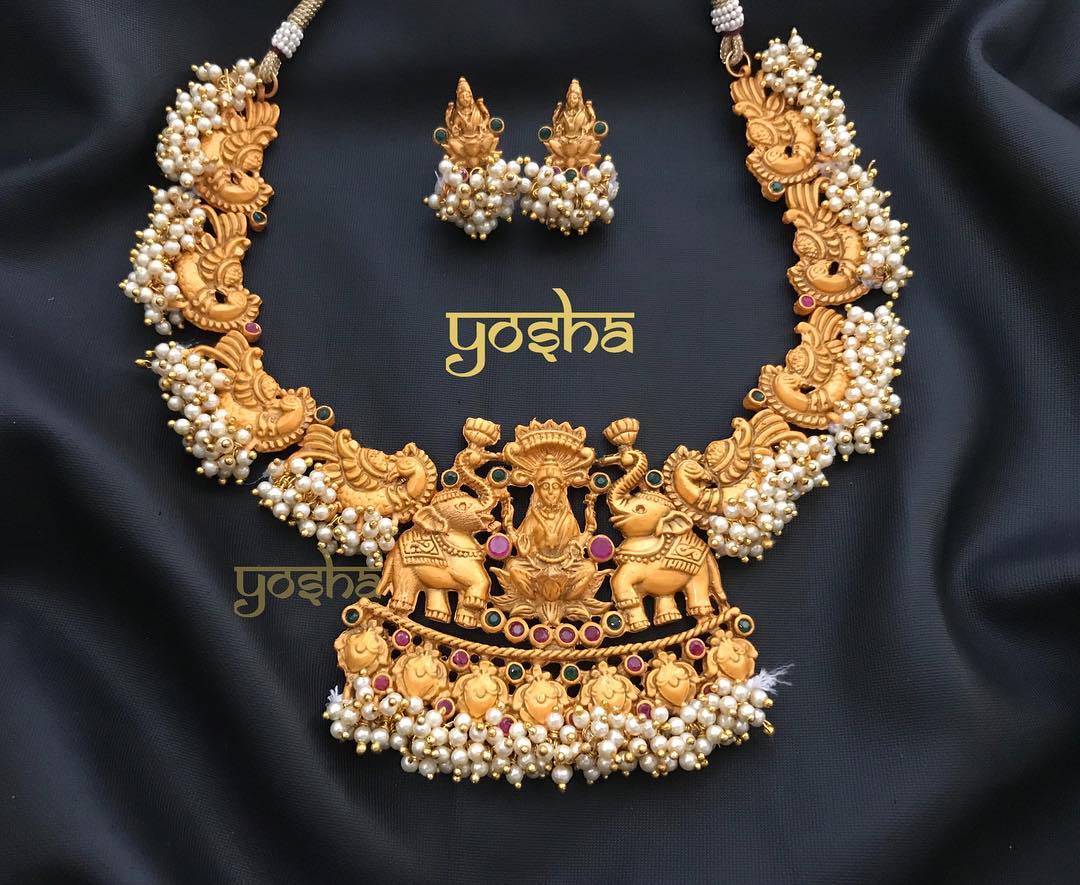 3. Tarinika
Tarinika offers their customers the luxury of majestic jewellery like necklaces, earrings, rings, etc, suited for all sorts of occasions. The sobriety and royalty provided by Tarinka is unique of its kind.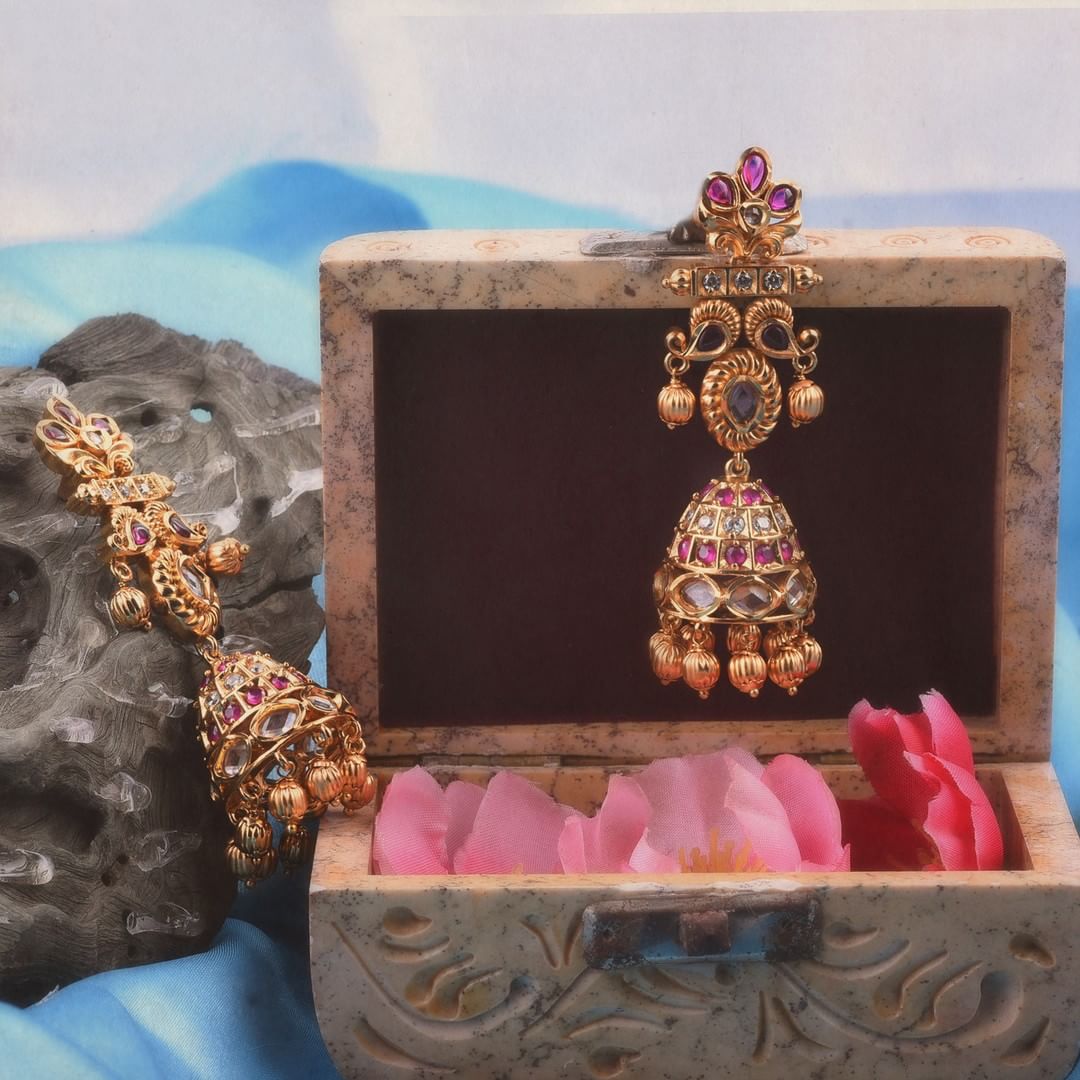 The jewels collection is also unmatched and you can certainly find the right jewellery set for any outfit. Also, the colour range is fascinating along with the stunning details embedded on every jewellery item.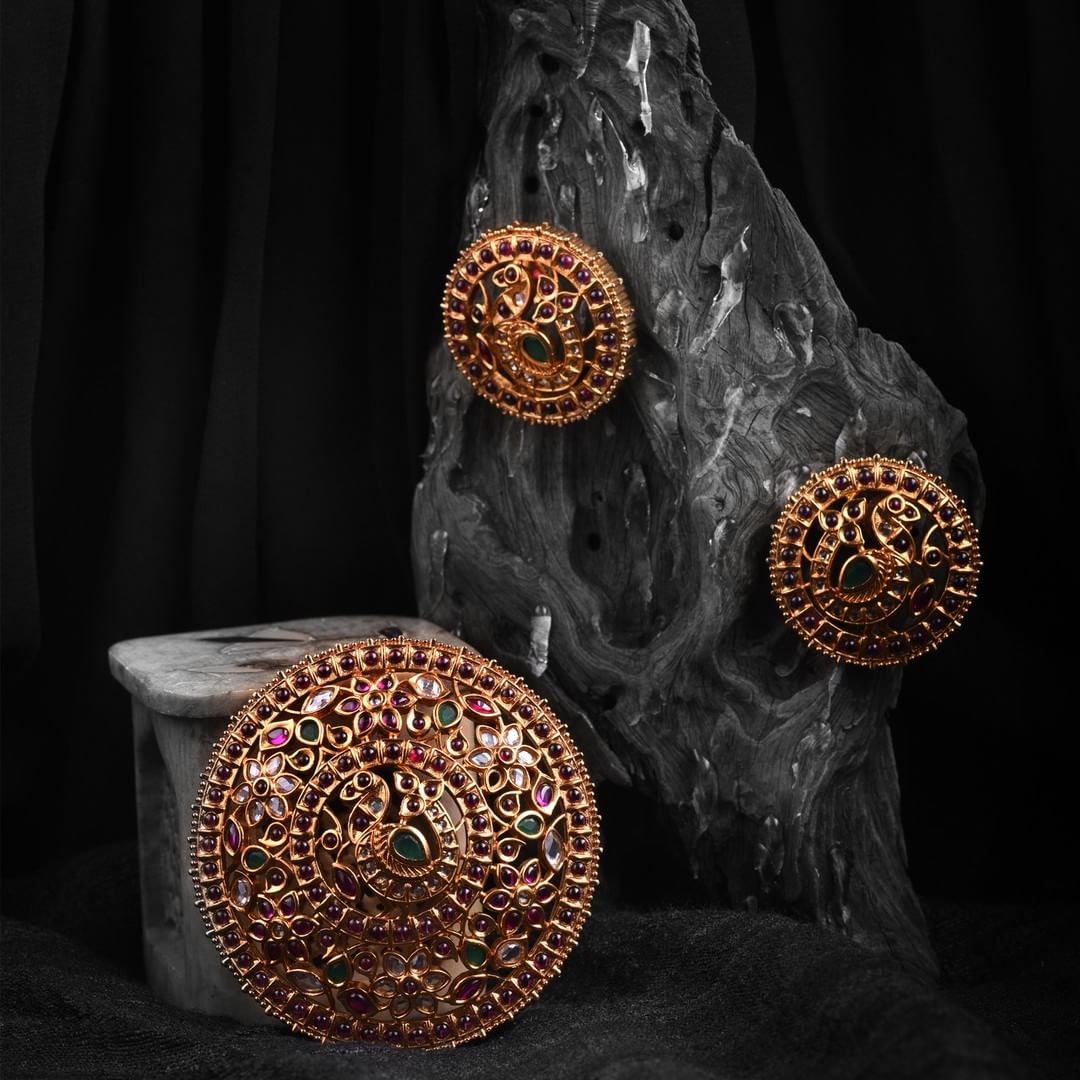 The delivery service of Tarinika is fast and timely and thus satisfactory. Also, the communication is quick and responsive in a very professional way.
4. Bandhan
Elegance is the landmark of the online jewellery store, Bandhan. This brand offers a huge range of jewellery items suited for all the occasions at reasonable rates. Bandhan maintains its standards by updating latest trends in jewellery, time-by-time.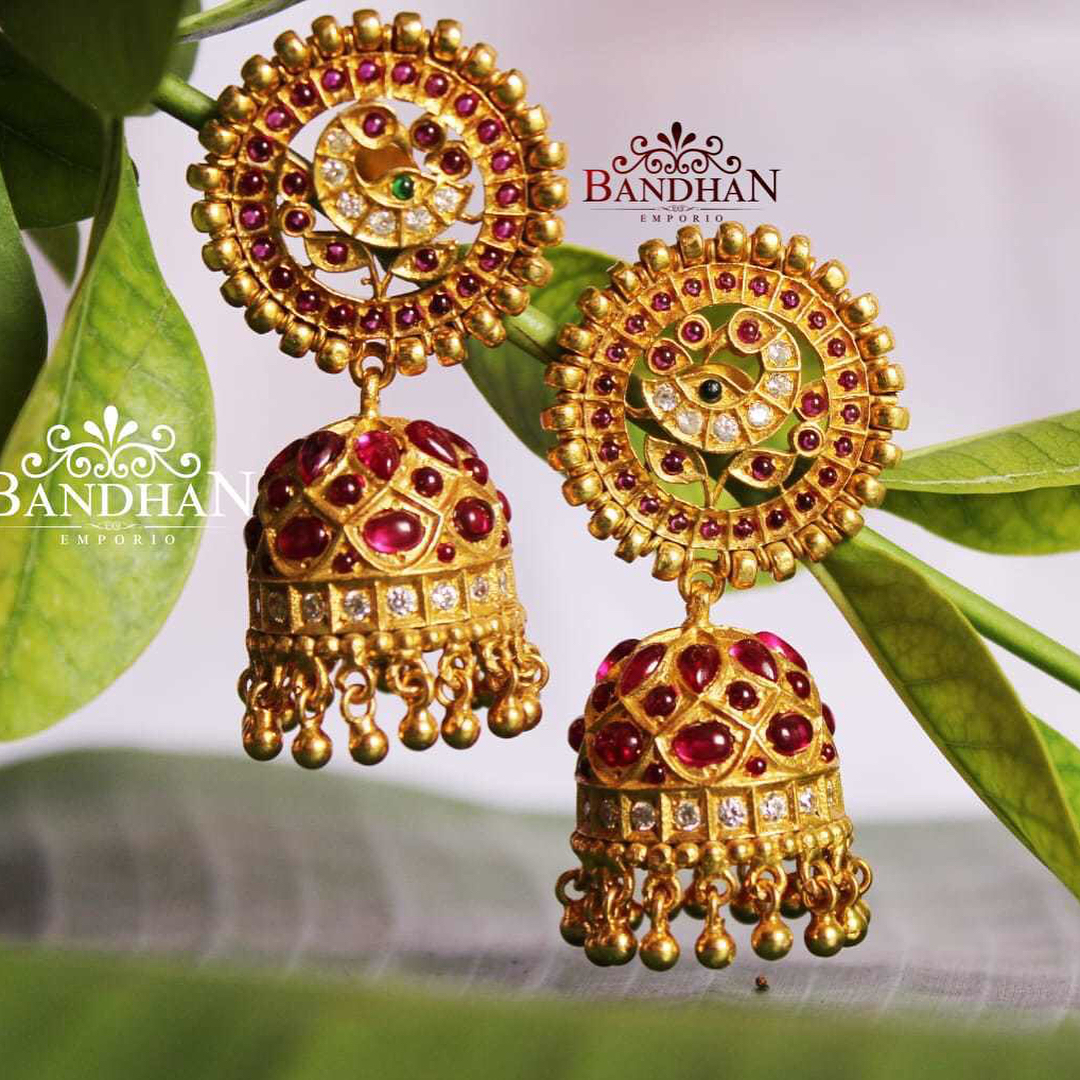 Their vast colourful collection of jewels, along with exquisite designs certainly won't disappoint you. They offer a perfect opportunity of gifting jewellery to your loved ones.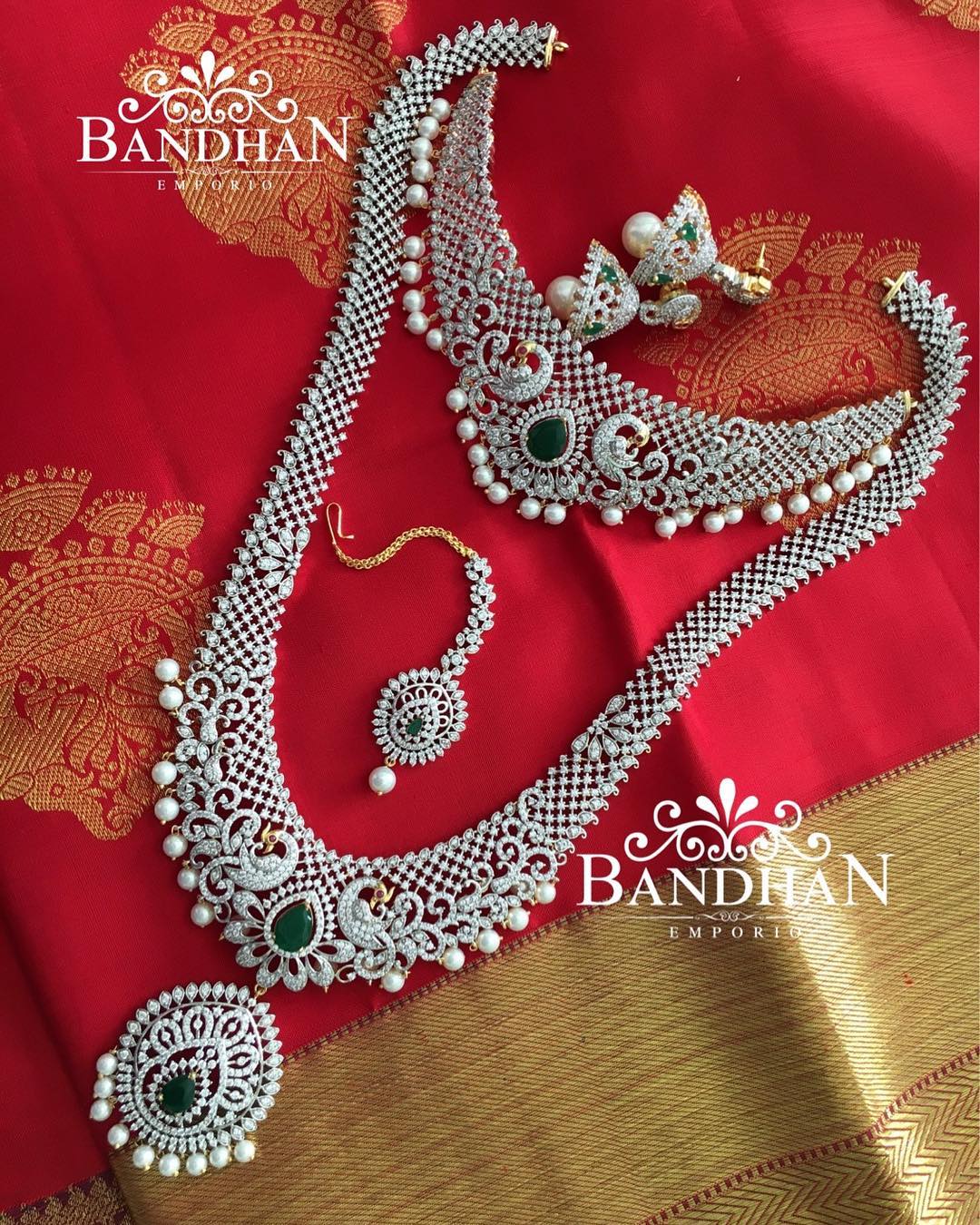 5. Dreamjwell
This brand is perfectly suited to shop jewellery for the antique jewellery lovers. If you do not like heavy ornaments and opt for light weight jewellery items, then Dreamjwell is the perfect platform for you.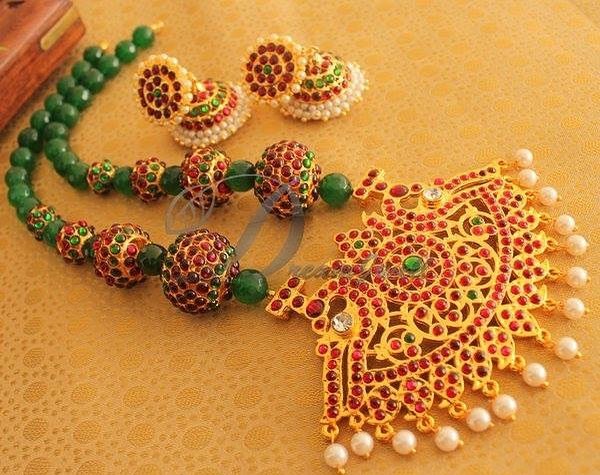 Customers could find almost every colour of jewellery suited for their dresses. The designs of the jewellery are unique and are moulded in a perfect way to make beautiful sets.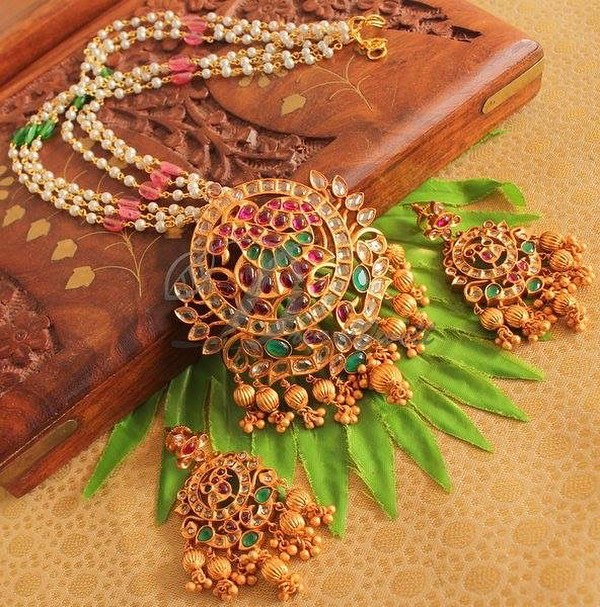 Earrings collection of this online store is especially unique, with intricate and minute detailing embedded on them. Coin jewellery with goddess imprinting is also available here. Their coin jewellery collection will surely fascinate people who love traditional ornaments.
6. Tvameva
Tvameva is an online jewellery shopping store which along with the colourful shades and latest designs also provides jewellery suited for all age group.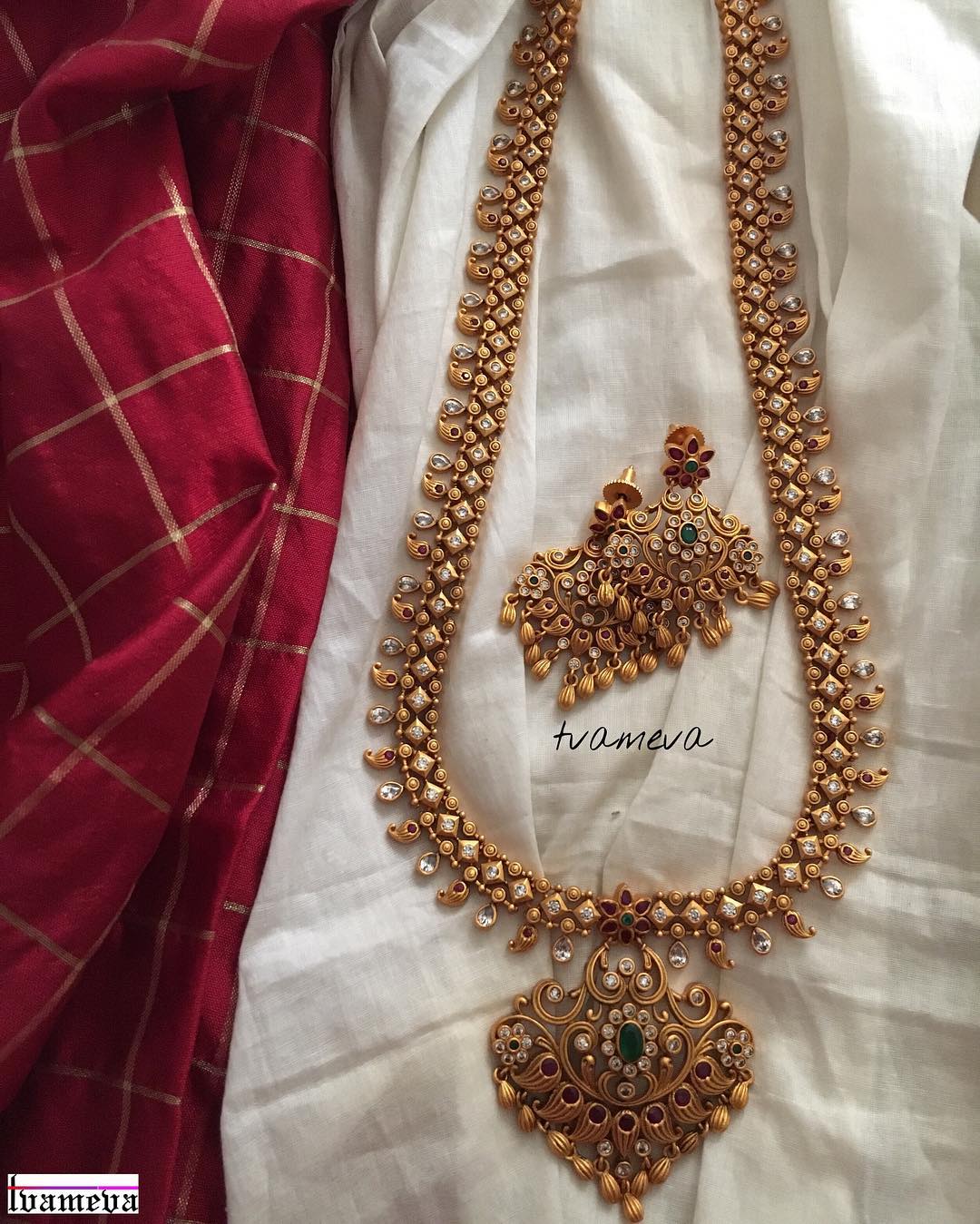 If you want chic jewellery to get a traditional look, then you should surely buy from their antique jewellery collection.  Every store offers the best of their designs but what separates Tvameva with them is the choice.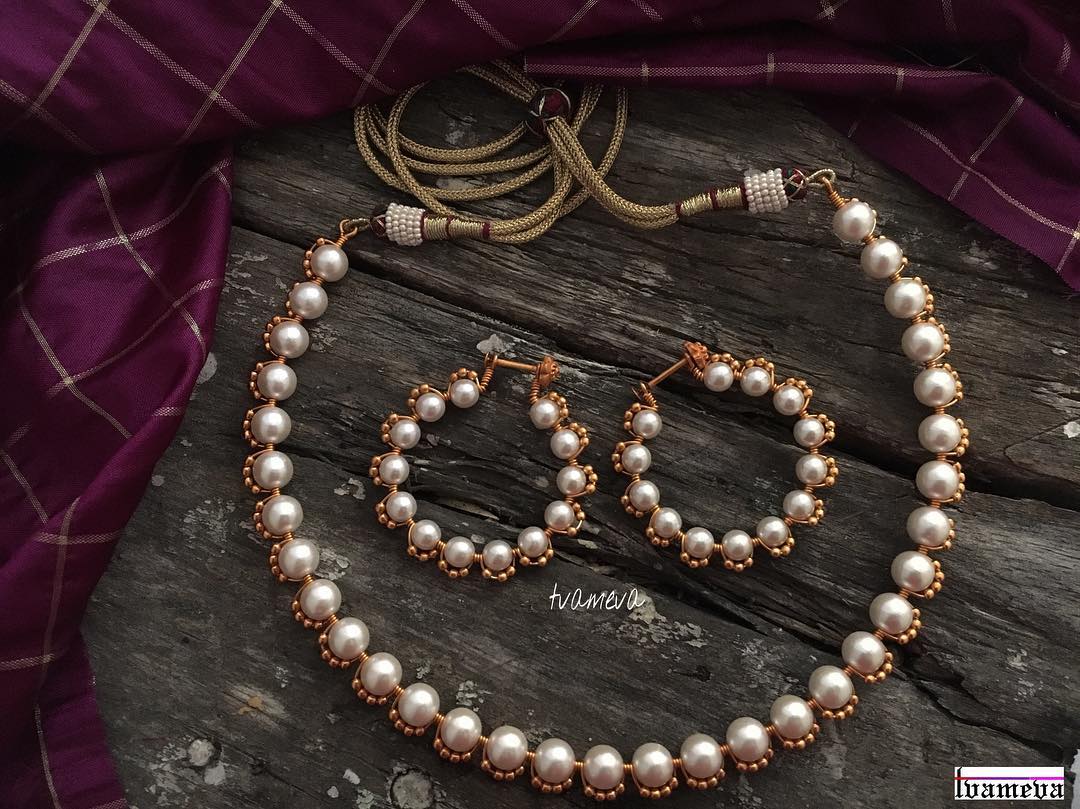 Tvameva chooses to offer latest trends in jewelry keeping the needs of contemporary women. The necklaces offered by Tvameva are jaw-dropping, ranging from beaded necklace to the bridal jewellery, which of course is our favourite pick.
7. Kruthika Jewellery
Kruthika Jewellers offers different types of jewellery, focusing especially on small, before and after parties/occasions. The craftsmanship of jewellery is amazing while the range of designs is also appealing.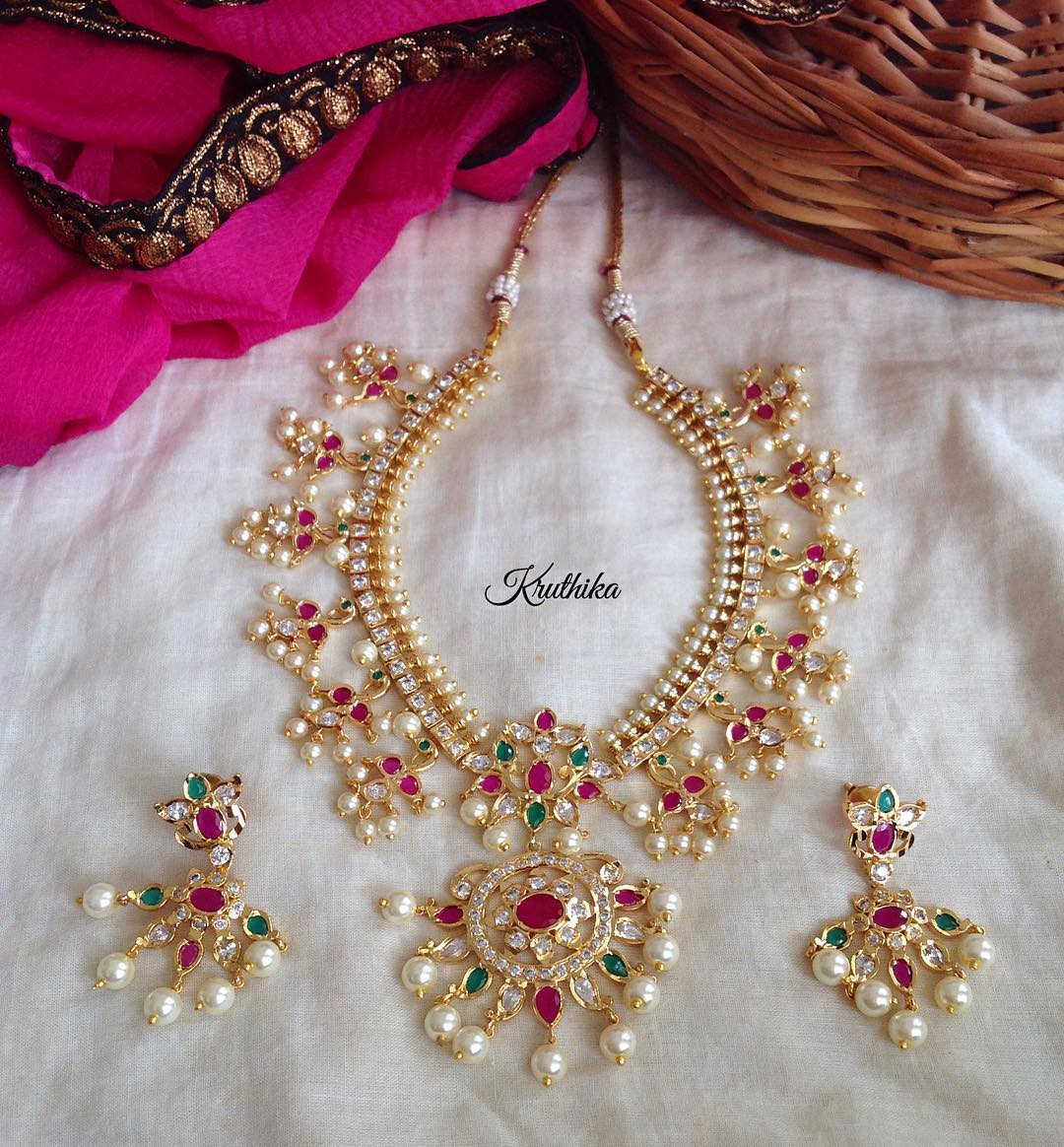 The perfect colour combination and the sober and beautiful looks of jewellery is the landmark of Kruthika Jewellery. Small to medium sizes of earrings and necklaces can be found on this online store.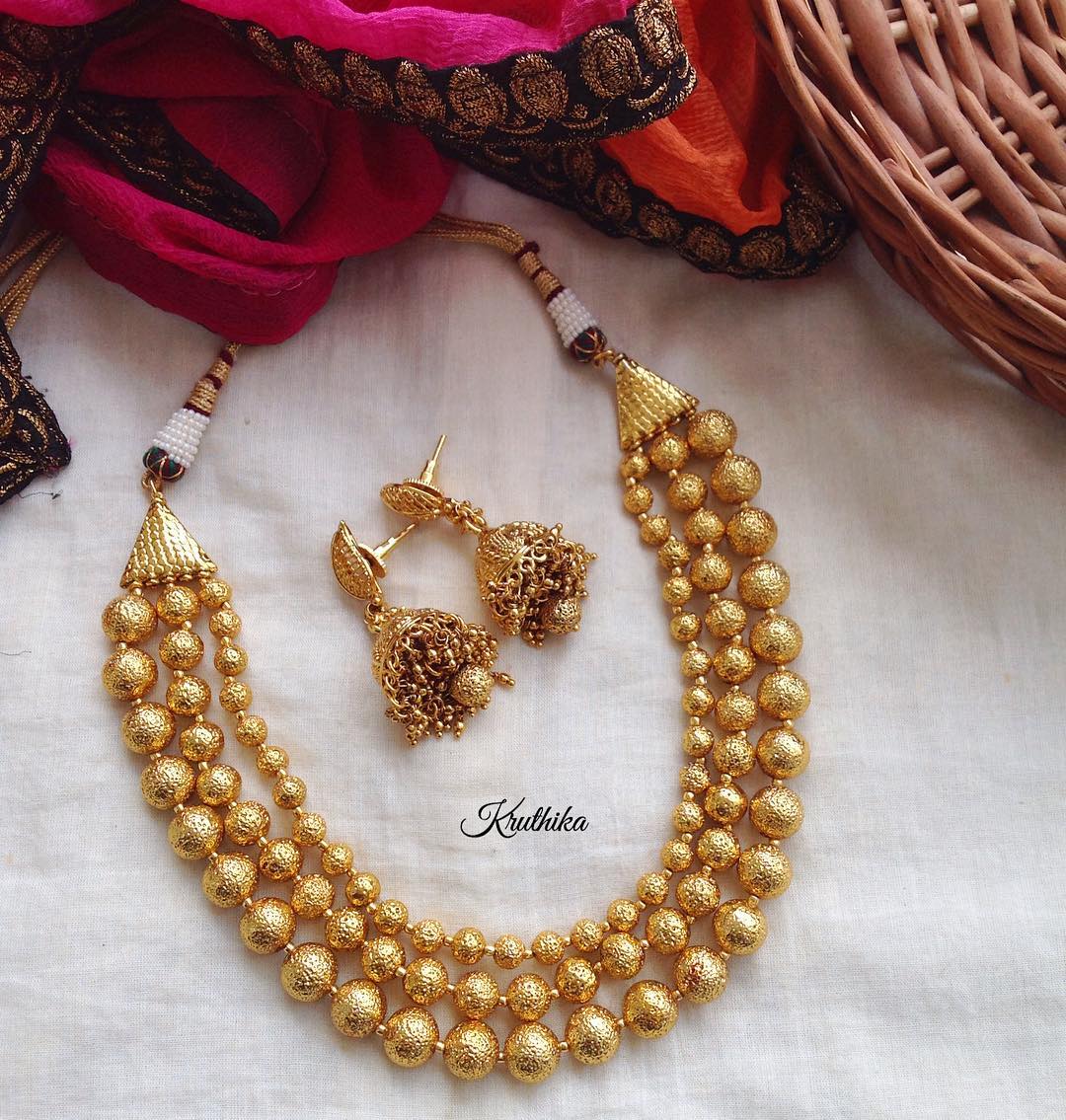 The shipping is done in a very quick, timely and convenient way. The package is perfectly packed to avoid any kind of damage to the parcel.
8. Ms Pink Panther
This online store offers jewellery in a wide range but the emphasis is especially given to bold antique and temple jewellery.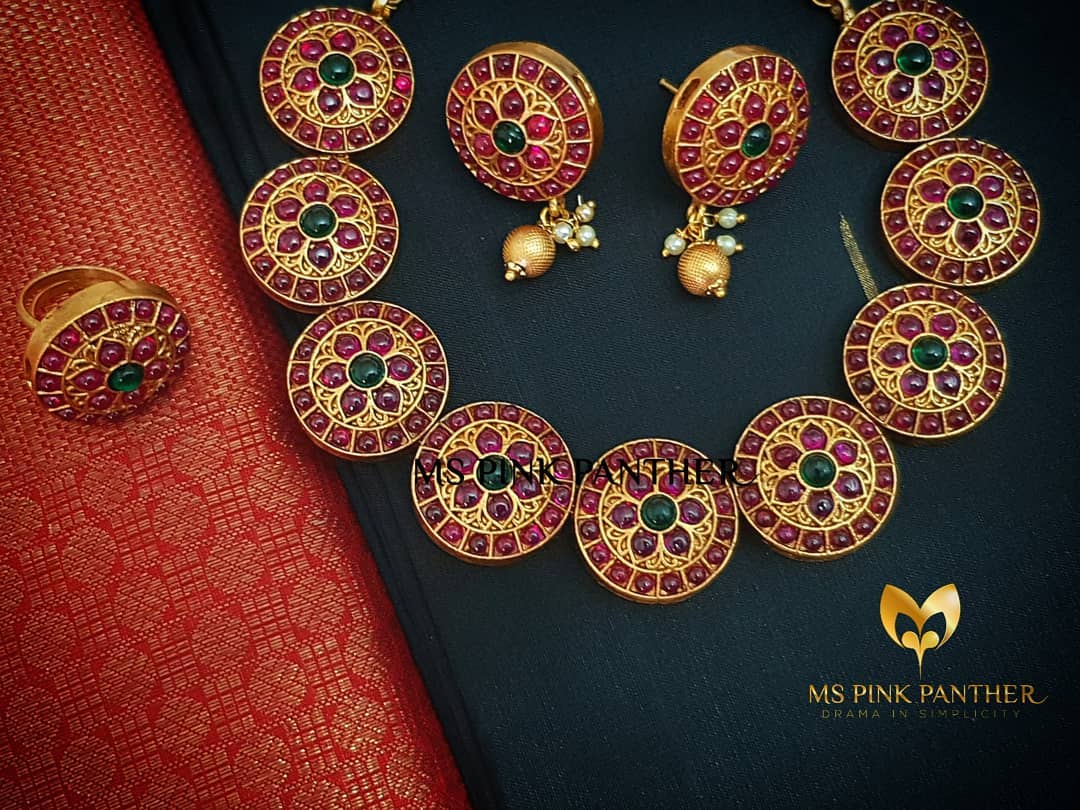 Ms Pink Panther offers jewellery for all kind of occasions ranging from the elegance of pearls to the heavy bridal jewellery. The order placement is very easy and convenient along with the facility of satisfactory and timely delivery.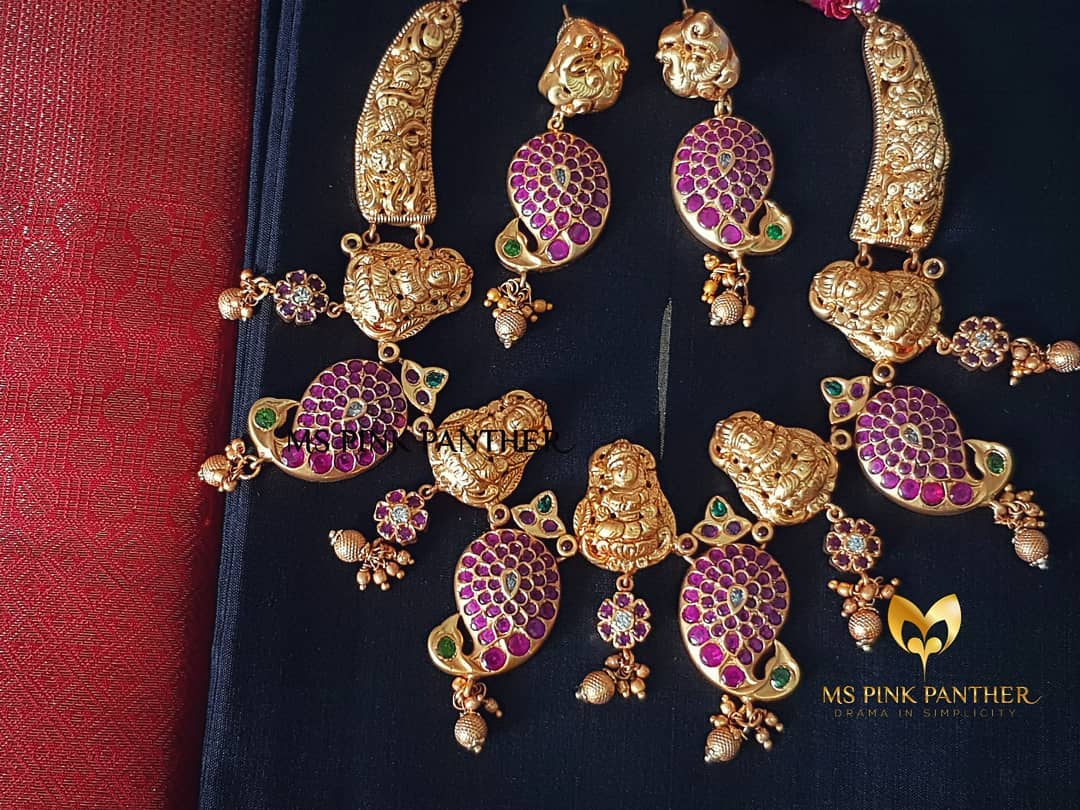 9. Dhruvam
Dhruvam Jewellers is the platform where you can shop heavy and royal jewellery for special occasions. Bridal pieces are speciality of Dhruvam Jewellers.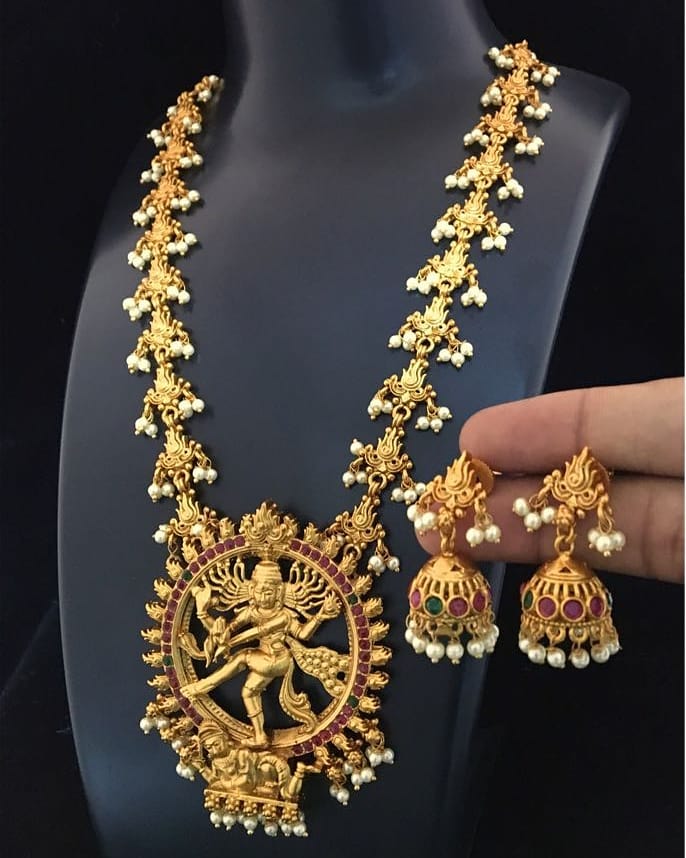 There is a wide range of latest designs available on this brand. Dhruvam keeps on updating their collection with latest trends from time-to-time.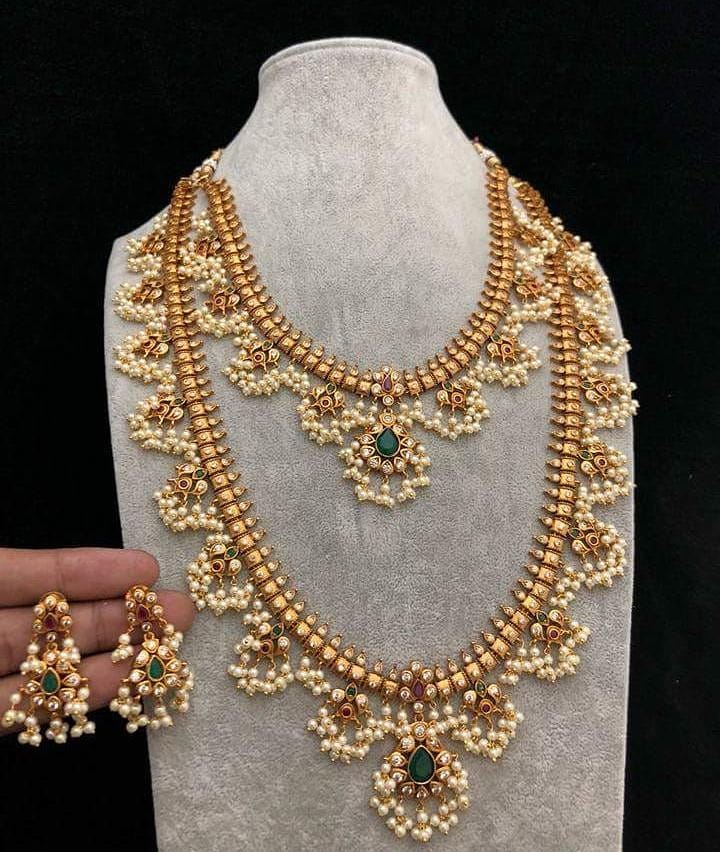 Let it be wedding rituals or the wedding itself, Dhruvam offers the best designs in superb quality. The shipping is done globally with satisfactory packing and fast communication.
10. Moksha
The Moksha designer accessories stand as a store of handmade jewellery. Magnificently designed earrings are the specialty of Moksha. Small to heavy earrings could be found here along with the matching necklace. Not only for traditional occasions but earrings for the western outfits can also be found on Moksha.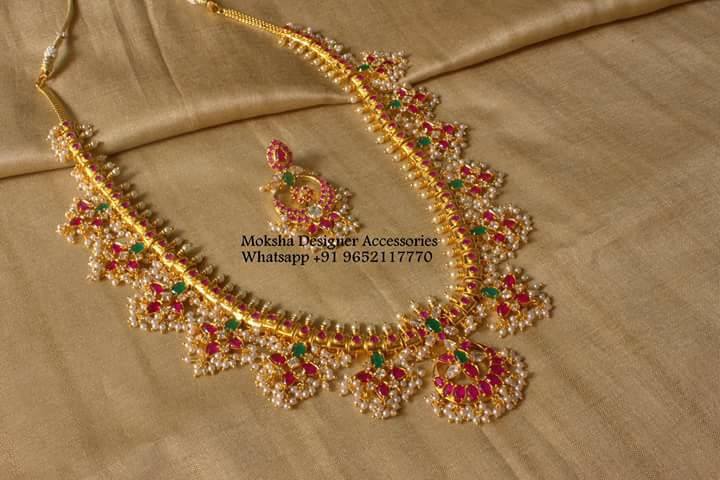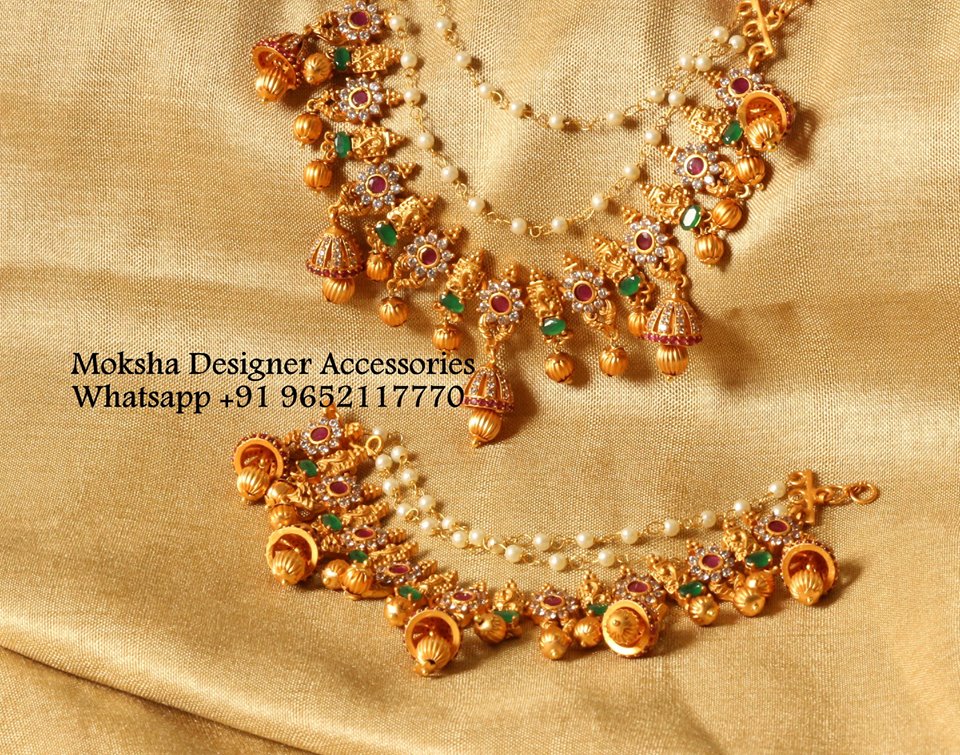 So, don't wait for long and start exploring these online brands to pick your next classic piece of jewellery. Happy Shopping!
If you like to shop from the above jewellery, please find the contact details of the sellers below.
Vibha Creations
Facebook : https://www.facebook.com/VIBHAcreations/
Instagram : https://www.instagram.com/vibha_creations_collections/
Website : https://www.vibhacollections.com/
Contact : + 91 9941315846
Seller Name : Yosha Creationz
Instagram : https://www.instagram.com/yoshacreationz/
Whatsapp : 7330622522
Seller Name : Tarinika
Instagram : https://www.instagram.com/shoptarinika/
Facebook : https://www.facebook.com/ShopTarinika/
Website : https://www.tarinika.com
Whatsapp : +918621034913
Email : support@tarinika.com
Contact : +1 (832) 559-0132 (US)
Seller Name: Bandhan
Instagram: https://instagram.com/bandhanemporio
Facebook:www.facebook.com/bandhansemporio/
Contact: Bandhan +91-9963713989 or +1-647-472-9097
Email: bandhanemporio@gmail.com
Seller Name : Dreamjwell
Instagram : https://www.instagram.com/dreamjwell/
Website : https://dreamjwell.com/
Seller Name : Tvameva
Instagram : https://www.instagram.com/tvameva/
Contact : 9994767370
Seller Name : Kruthika Jewellery
Instagram : https://www.instagram.com/kruthika_jewellery/
Contact : +91 9849207645
Seller Name : Ms Pink Panther
Facebook : https://www.facebook.com/MISSPINKPANTHERJEWELLERY/
Contact : +91 95855 95689
Instagram : https://www.instagram.com/mspinkpantherjewel/
Website : http://www.mspinkpanther.com/
Seller Name : Dhruvam
Instagram : https://www.instagram.com/dhruvambyvaish/
Mode of Payment : Bank transfer, bhim or tez or Paytm or PAYPAL (International Delivery Done
Whatsapp : 91-9962979994
Seller Name : Moksha Designer Accessories
Facebook : https://www.facebook.com/Moksha-designer-accessories-1523959131185378/
Contact : +91 9652117770
Also Read: