Jewelry is an essential piece of clothing which gives you a bold and beautiful look for an everyday to special occasions. Just like all the women out there, jewelry speaks for itself and makes you drown in its aesthetics. Jewelry has its own essence and it looks stunning.
Gold-plating is a gold polish that has been done on the silver or other metal. It is usually done on the jewelry to make it more attractive and alluring to the eyes.  Today we are going to feature a brand who are specialized in gold plated jewelleries.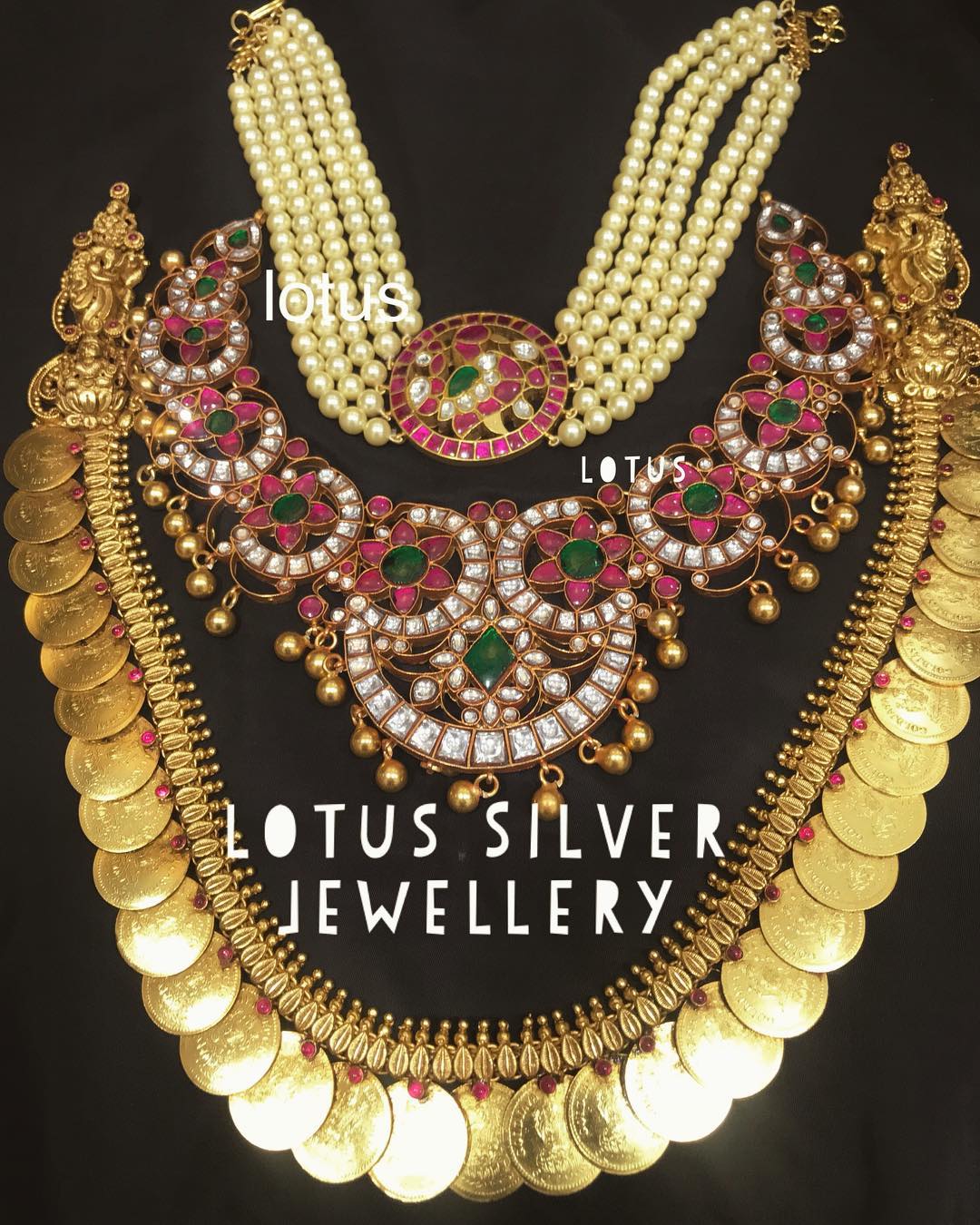 Lotus Silver Jewelry  is jewelry shop based in Bangalore. They deal with pure silver 92.5 jewelry, with 24k gold polish. They offer a wide variety of options for you to choose from. They have bridal collections, earrings, necklace, chokers, long necklace, bangles and bracelets and pendants.
They make bright, eye catching and really beautiful ornaments. They provide worldwide shipping for their happy customers.
Let's check out their collections in detail.
Bridal Collections: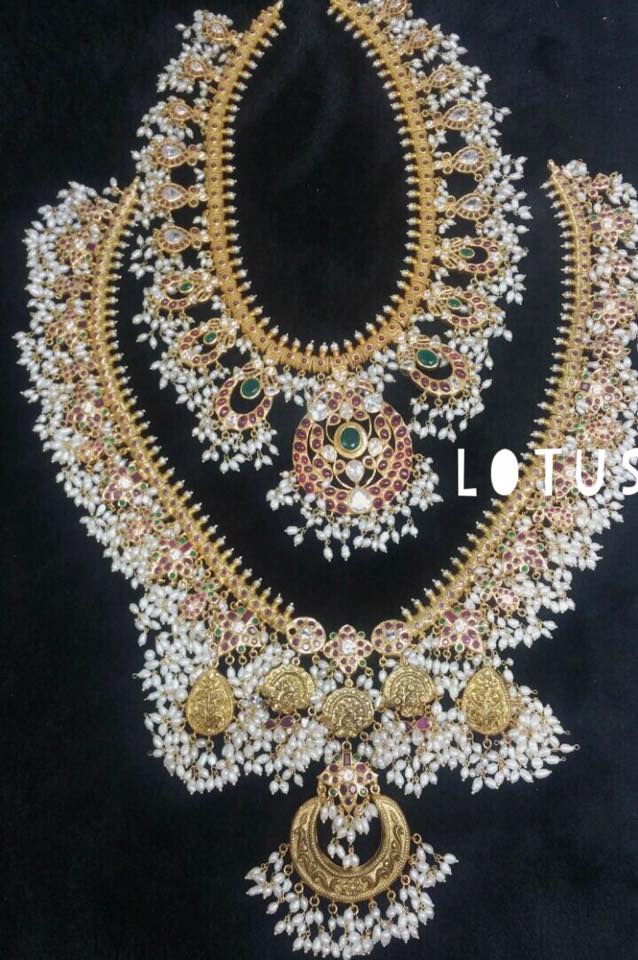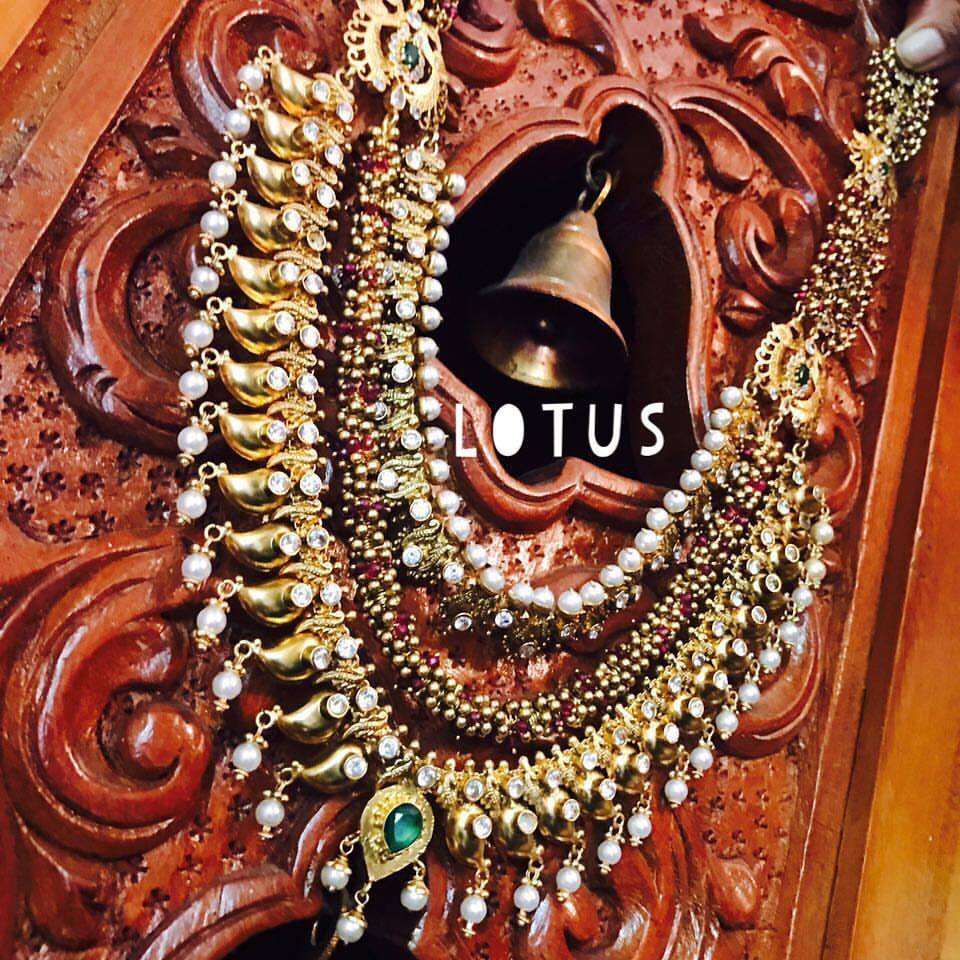 Jewelry for a bride is the most indispensible part of her wedding day. As every bride dreams to look the most beautiful on their special day and ornaments helps them to look more beautiful.
Any bride would want to have a large number of options to choose from and Lotus Silver jewellery offers that many choices to the bride to be.
Lotus Silver Jewellery helps them enhance their perfect look for that one special day and other occasions as well. From gold plated heavy jewelry to kundan, stone work, pure silver jewelry, oxidized pearls.
Earrings: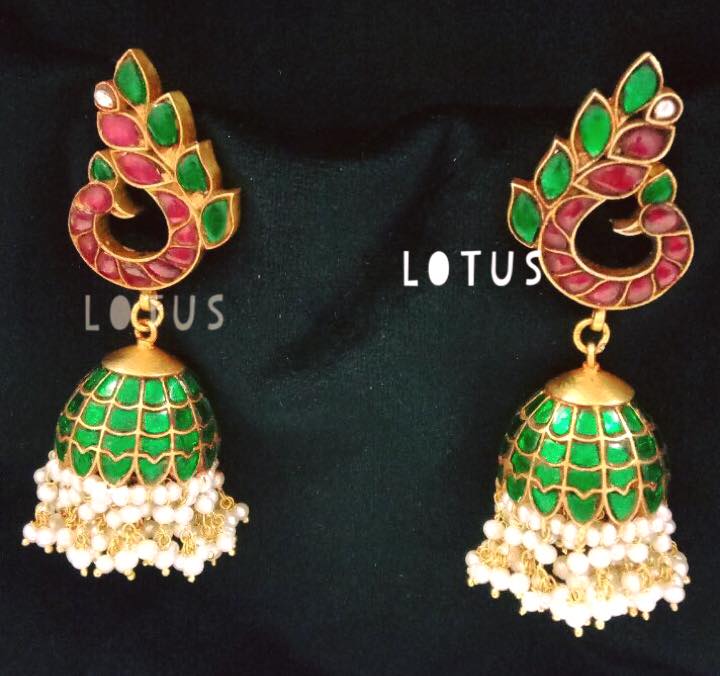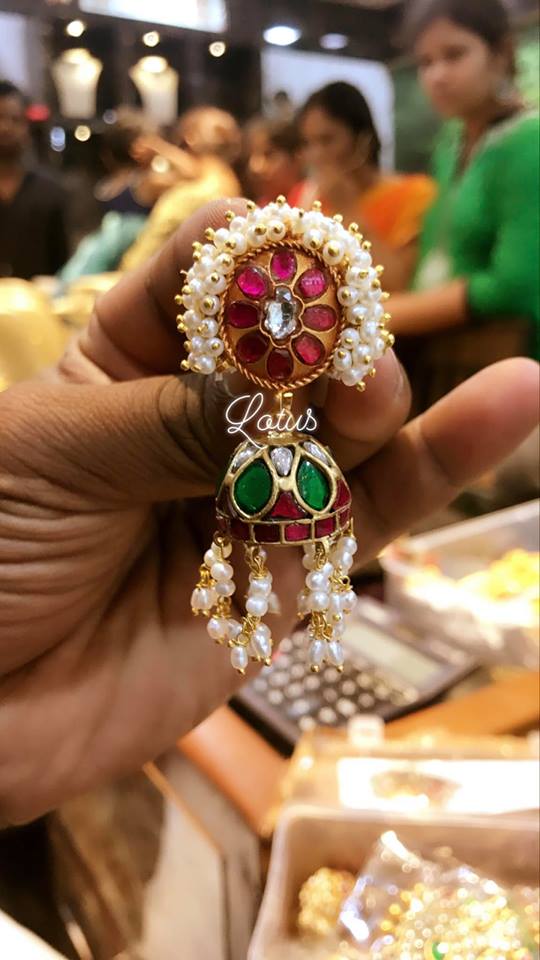 An accessory is an integral part of dressing up and every outfit deserves an earring to make it perfect attire. Everyone prefers to wear earrings as they give a different and a bright look to everyone.
Lotus Silver Jewellery offers a wide variety of earrings for you to choose from. They offer antique kundan jhumkas, pearl jhumkas, stone jhumkas, plain antique jhumkas, chandbali and what not! Needless to mention that, they have an adorable range of temple earrings as well!
 Necklace: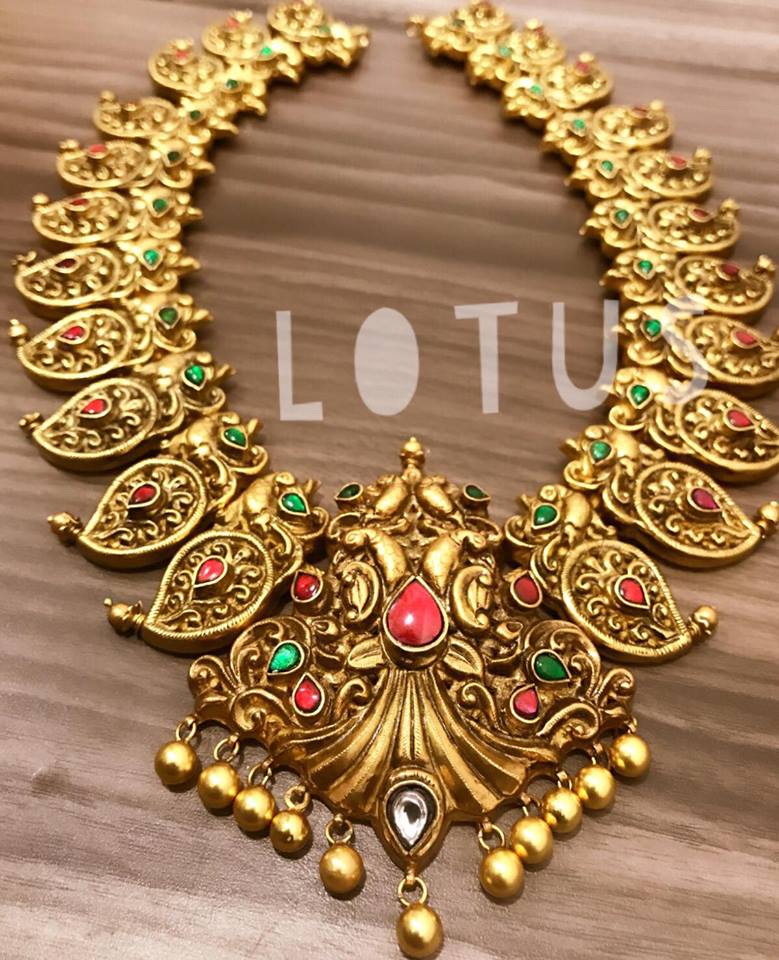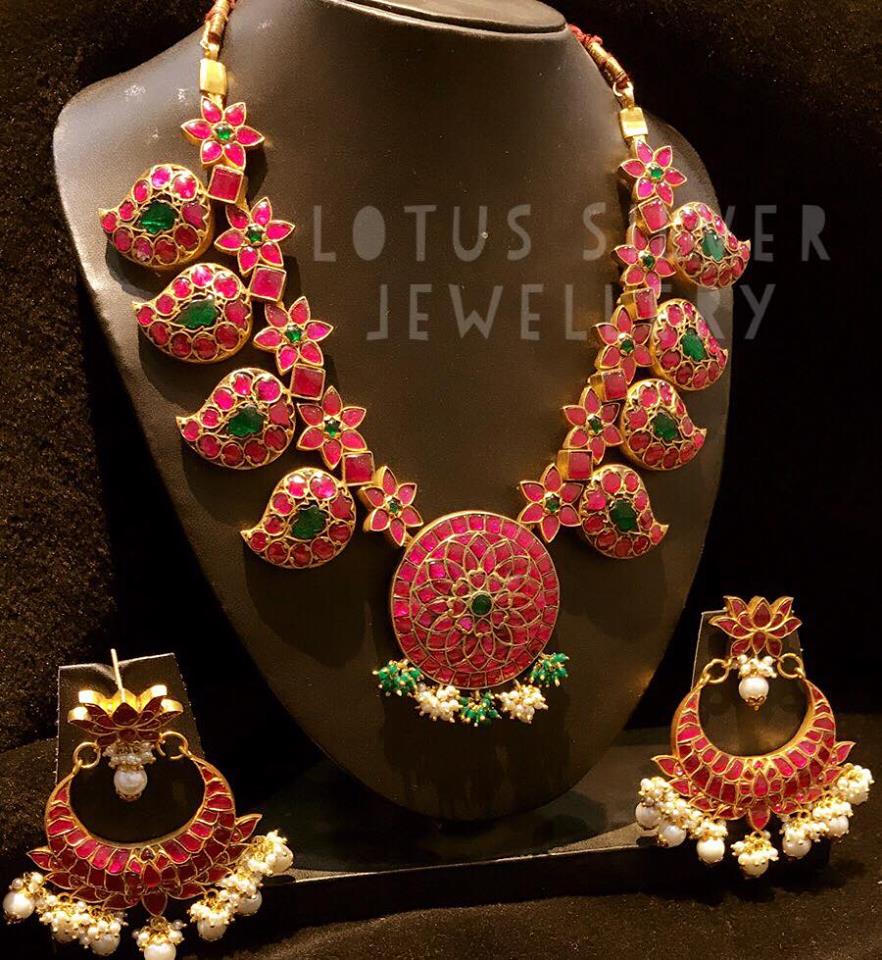 An ornament that gives you the courage to walk with a lot of confidence and happiness is closely tied on the neck that is necklace. Everyone loves to wear a necklace as it is beautiful, gives an edge to the outfit that one is wearing and it is easy to carry.
Lotus Silver Jewelry has a huge collection of exclusive bridal necklace collections as well for you to shop.
They sell pure silver jewelry with 24k gold plating. They have kundan necklaces, pearl necklaces and gold plated necklaces. You can shop necklaces in various length and patterns here.
Chokers: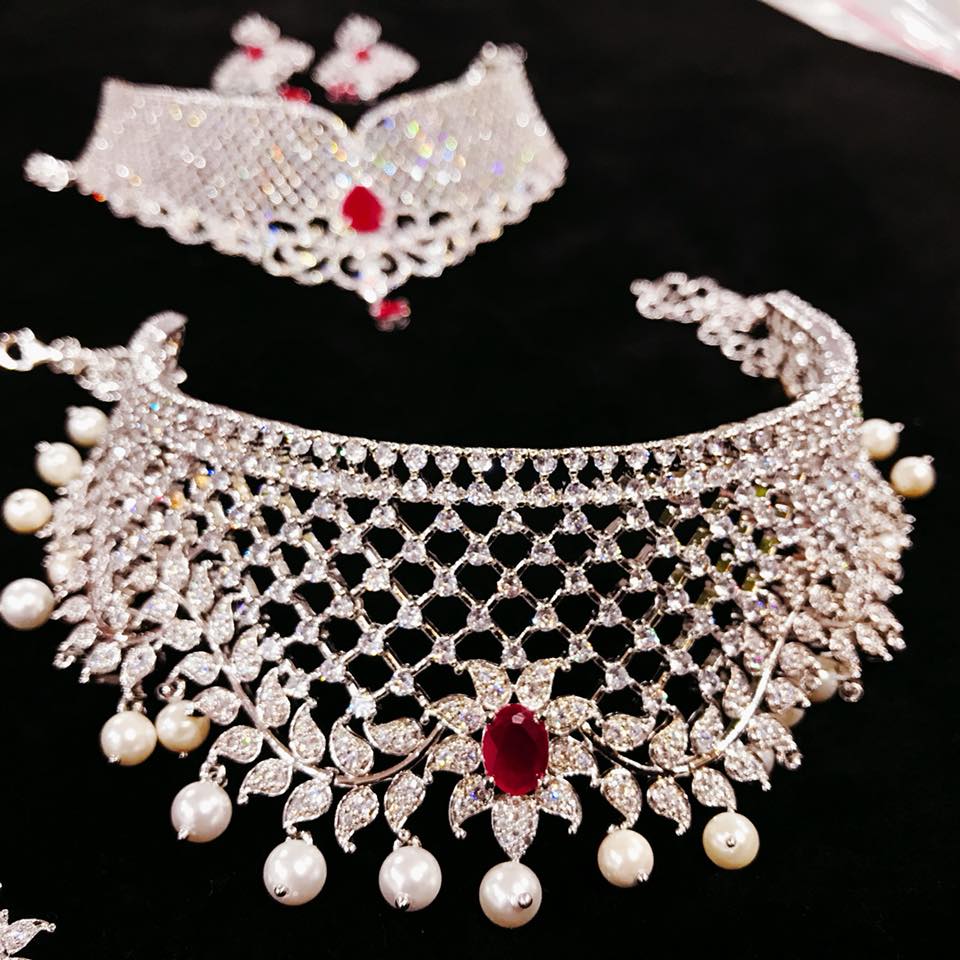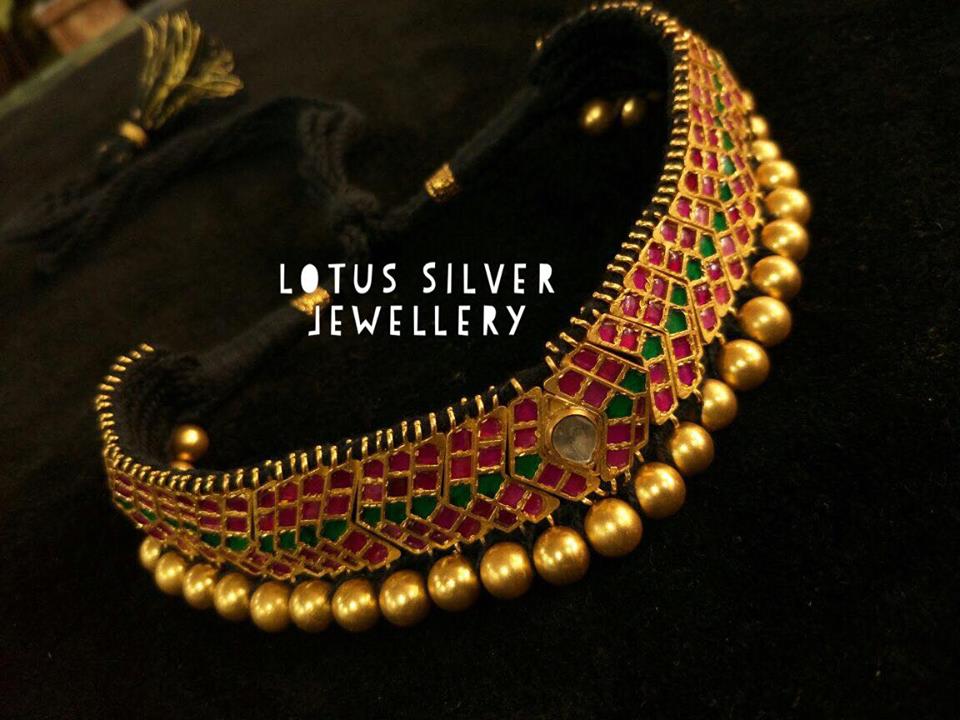 Since the inception of jewelry chokers have been in fashion. They look classy and goes well with every attire pretty much. It goes with saree, suits, salwars and top, dress, gowns and what not.
When it comes to chokers, Lotus silver jewellery will leave you breathless with their intense designs. From the classic temple to grand multilayered choker, you can find plenty of designs here.
Some of the other notable designs include silver coin choker, oxidized pearl guttapuslu thread choker etc.
Long Necklace: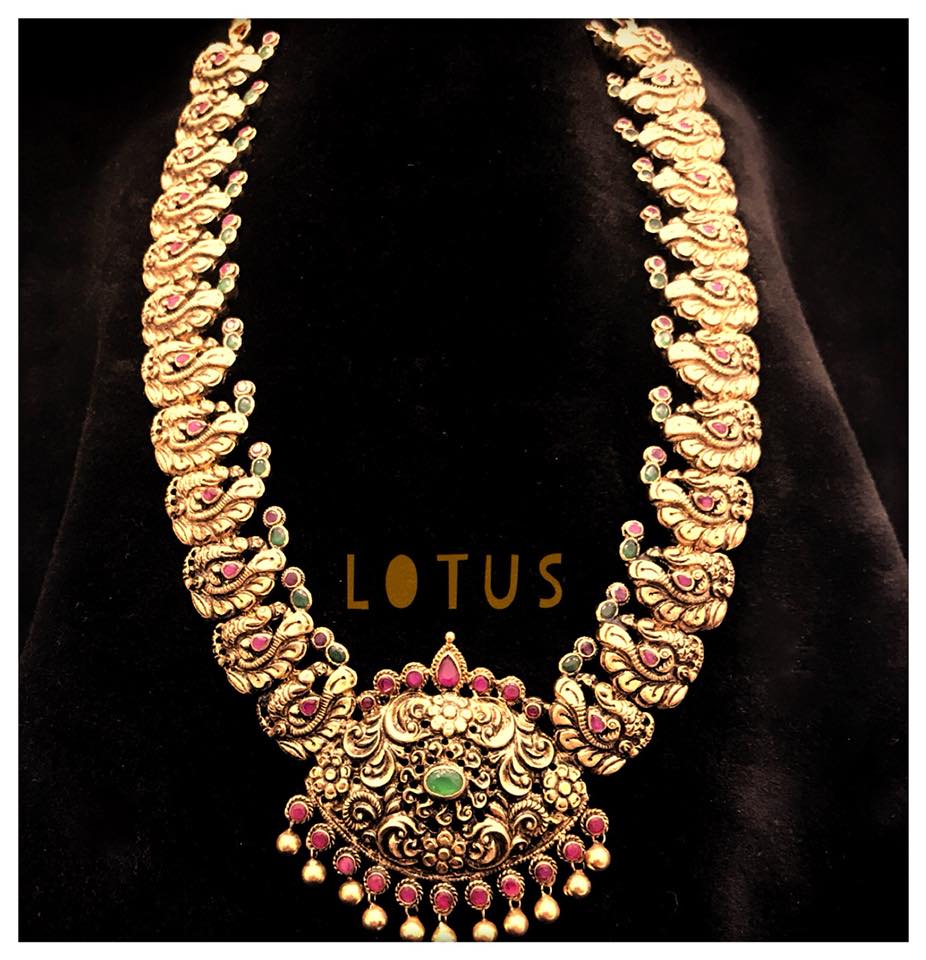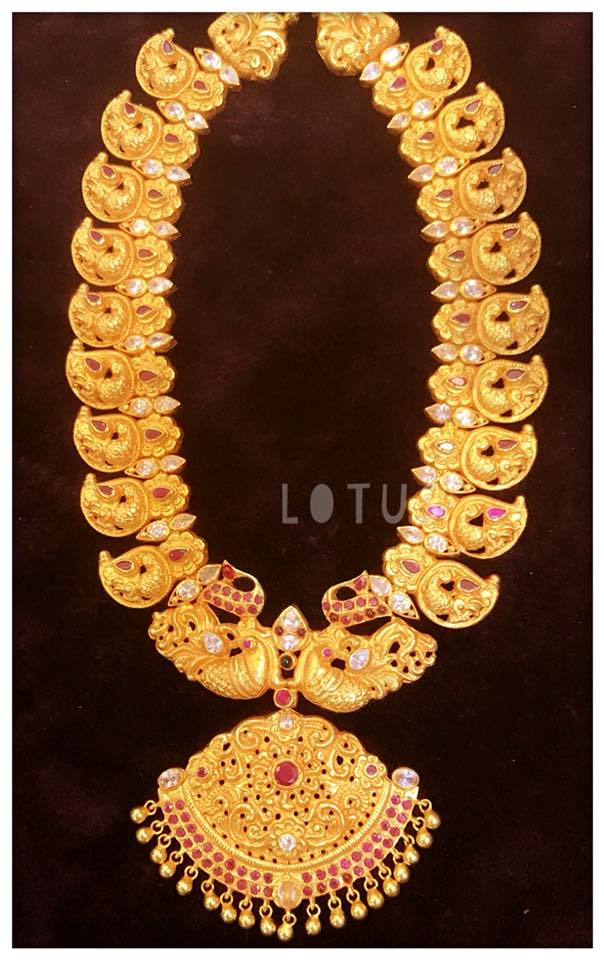 Long necklaces are loved by all the ladies out there. We all grow up watching our mother and grandmother wearing them on daily basis and especially on special occasions. They are quite fashionable and evergreen piece of jewelry.
Lotus Silver Jewellery has a way to reach your heart with their stunning long necklace collection.
Our favorites from their ocean of designs are the grand guttapusallus, temple harams, nakshi designs and pearl adorned classic long necklace models. To be frank, you really need to take a good look on their entire collections to understand the magnificence of designs we are talking here.
Bangles and Bracelets: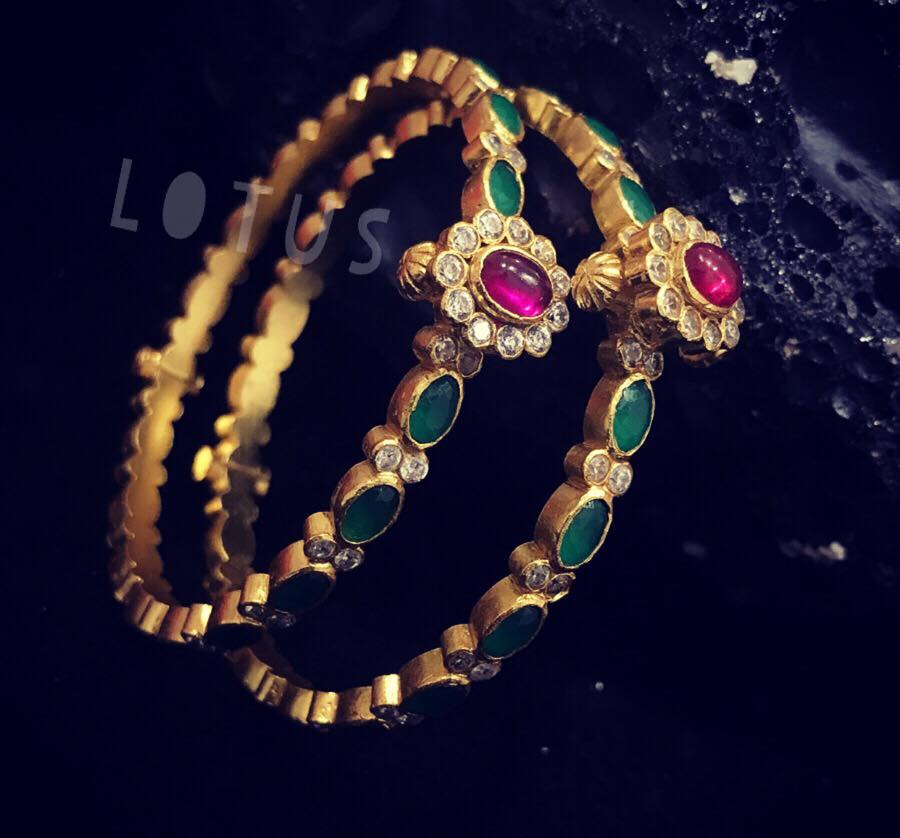 There is an essential piece of jewelry that no woman leave while dressing up. They all wear bangles or bracelets to complete their look as it looks beautiful and attractive.
Sometimes, when you are wearing your favorite pair of bangles or bracelets you can stare at it for minutes, hours and a whole day. Lotus Silver Jewellery has a huge variety for their customers.
From plain temple bangles to ruby adorned kadas, the brand has all the hot designs that are trending right now in the ethnic jewellery fashion. With these models ready to crown you, we are sure your outfits are going to steal all the limelight on the coming event.
Pendants: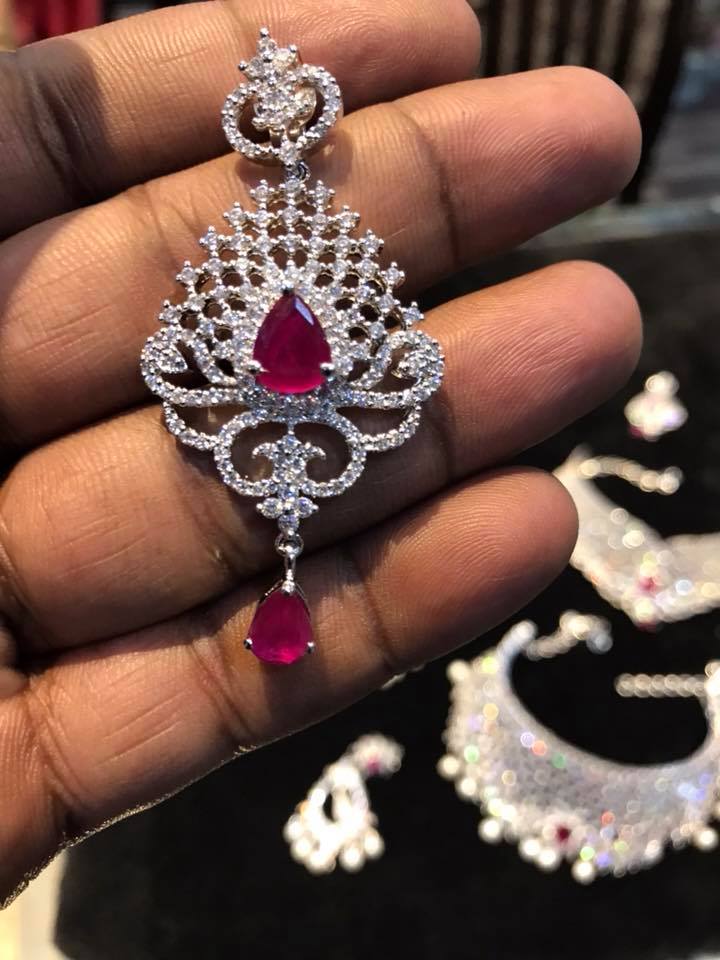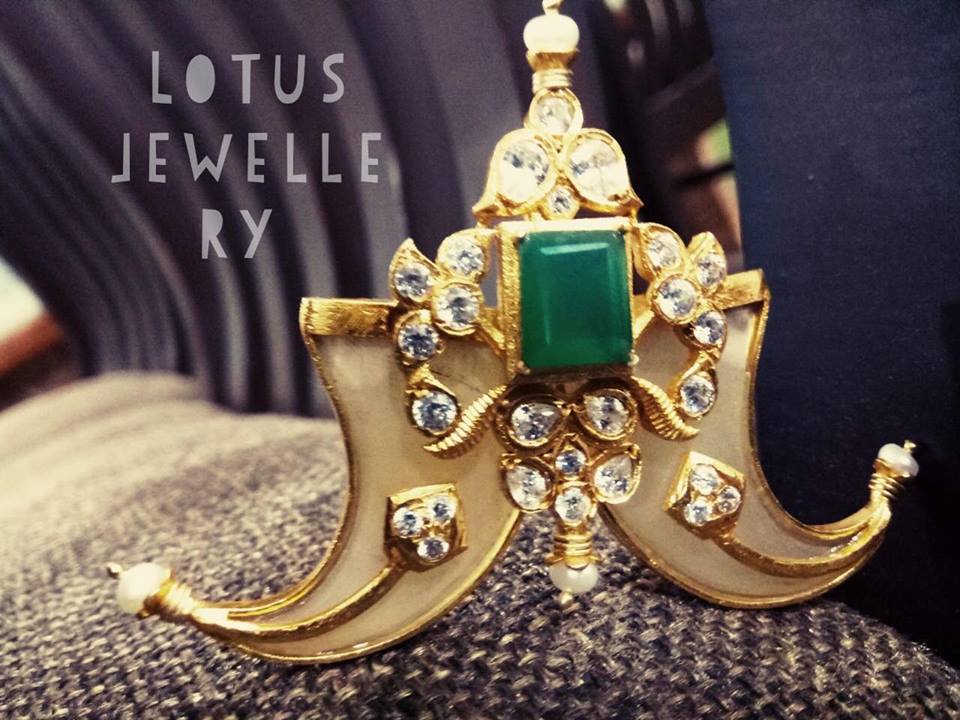 Sometimes, to give new looks to your old chains and mala you can always go for amazing and pretty pendants. Lotus Silver Jewellery offers a large collection of pendants as well on their arsenal.
From the evergreen lakshmi pendant to the most adorable ruby pendants, you can find amazing range of designs here.
How To Shop?
Lotus silver jewellery sells their collections via Instagram. You can follow their instagram profile to get regular updates.
If you like a particular design, you can whatsapp them on their contact number 7975662981 and they will deliver it to which ever part on the world you reside. To make further inquiries, please find below the complete contact details of this brand.
Seller Name : Gold Lotus Silver Jewellery
Facebook : https://www.facebook.com/GOLD-LOTUS-silver-jewellery-259689387705536/
Contact No : 7975662981
Also Read: