Bold, regal and astounding jewellery is what you are looking for then the right place for you is Mangatrai.
Bold gold jewellery is perfect for events, occasions and especially if it is your wedding! Whether it is a bold gold necklace designed with beautiful motifs, a grand necklace studded with precious stones or a real diamond necklace, everything can be found at Mangatrai.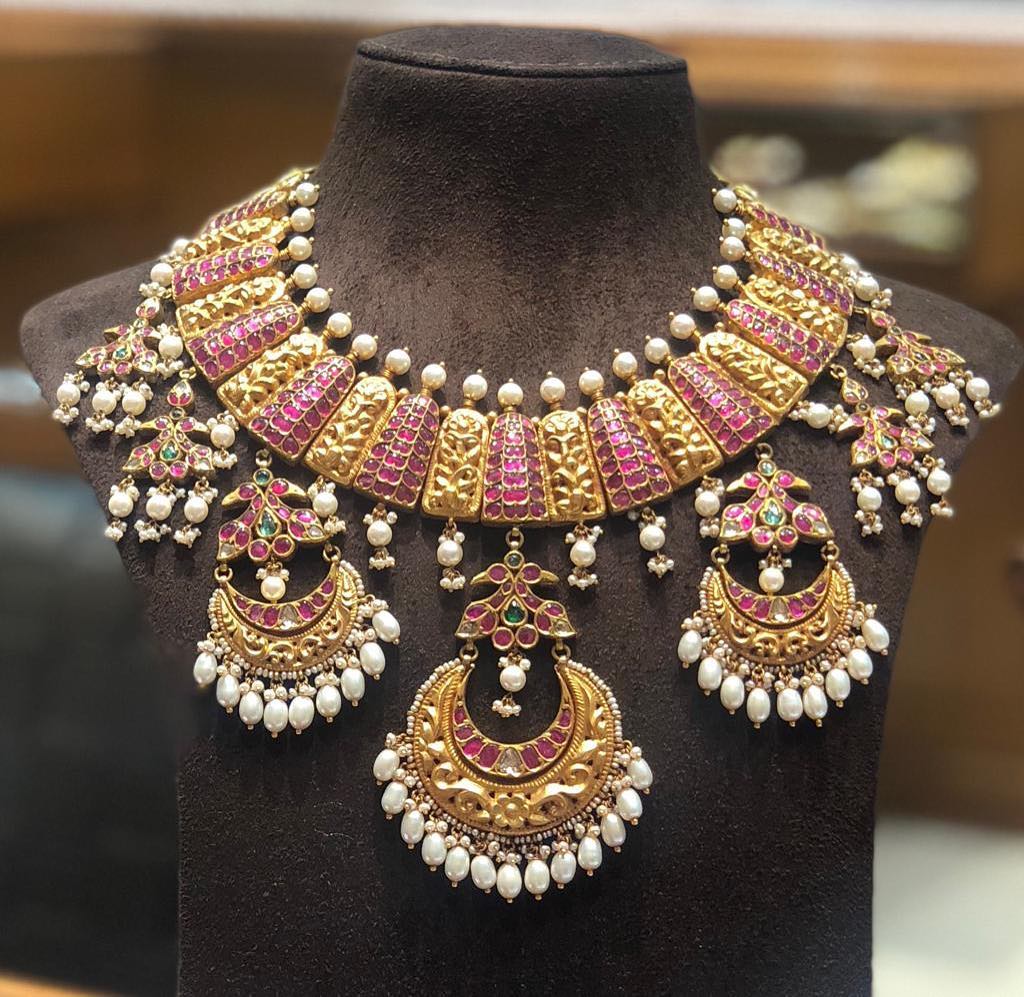 Thinking of what goes well with a regal cream silk saree that you have chosen for your reception? A huge diamond and emerald choker necklace would be perfect!.
A bridal set has to be something special where everything matches from choker necklace, long haram, earrings to the waist belt. Come to find the perfect bridal sets that can speak volumes about your taste and style at Mangatrai.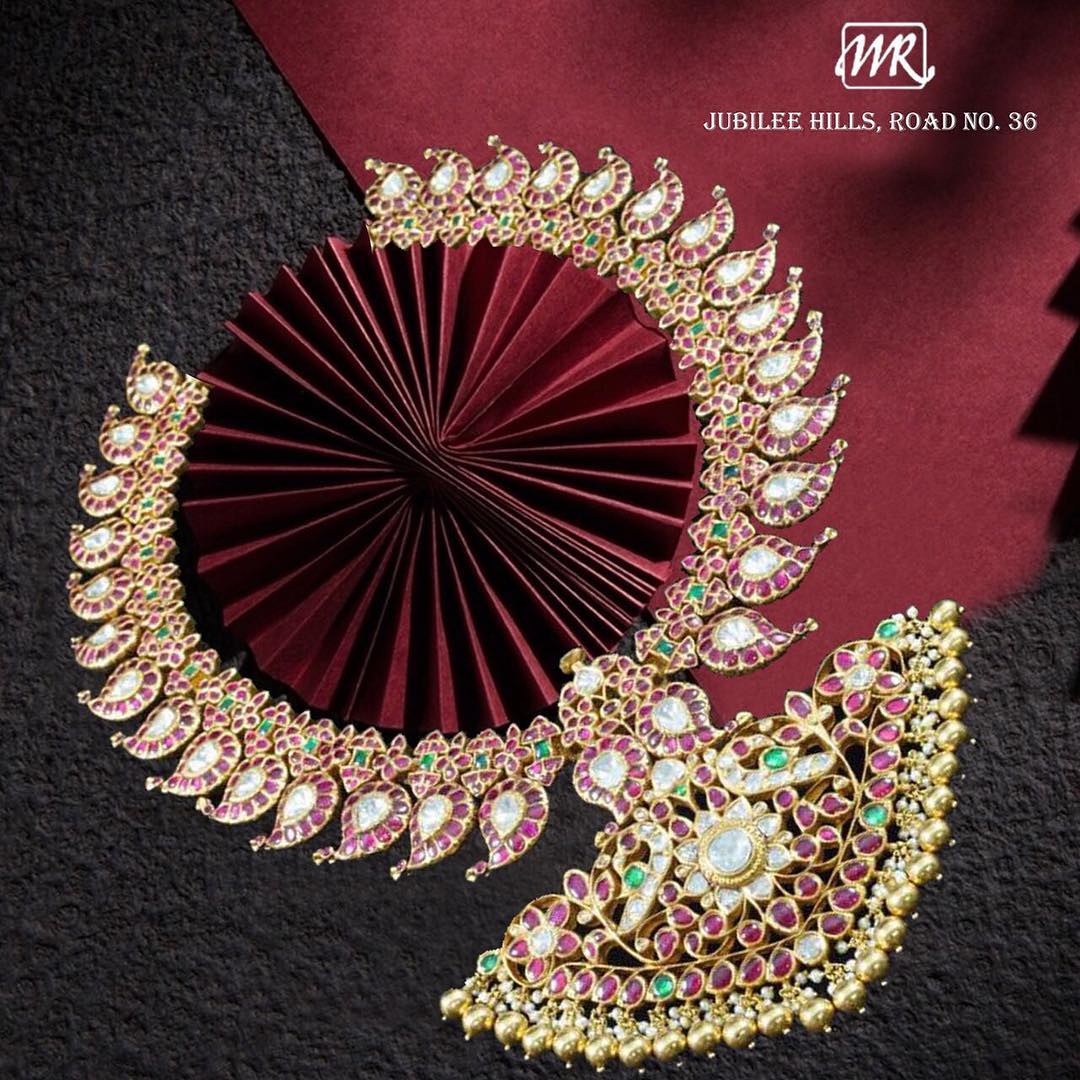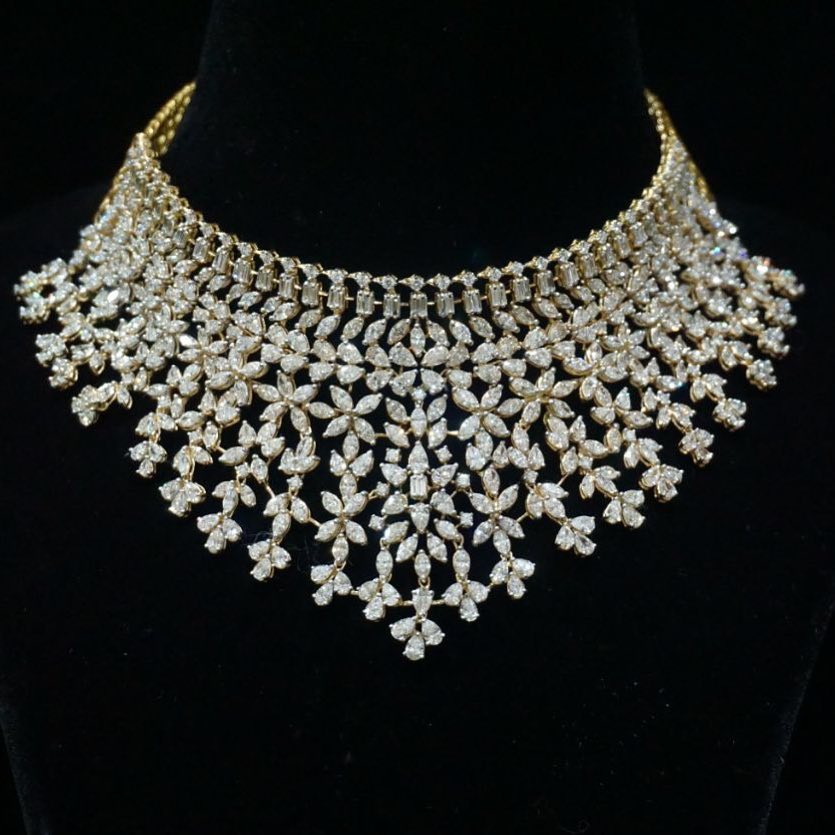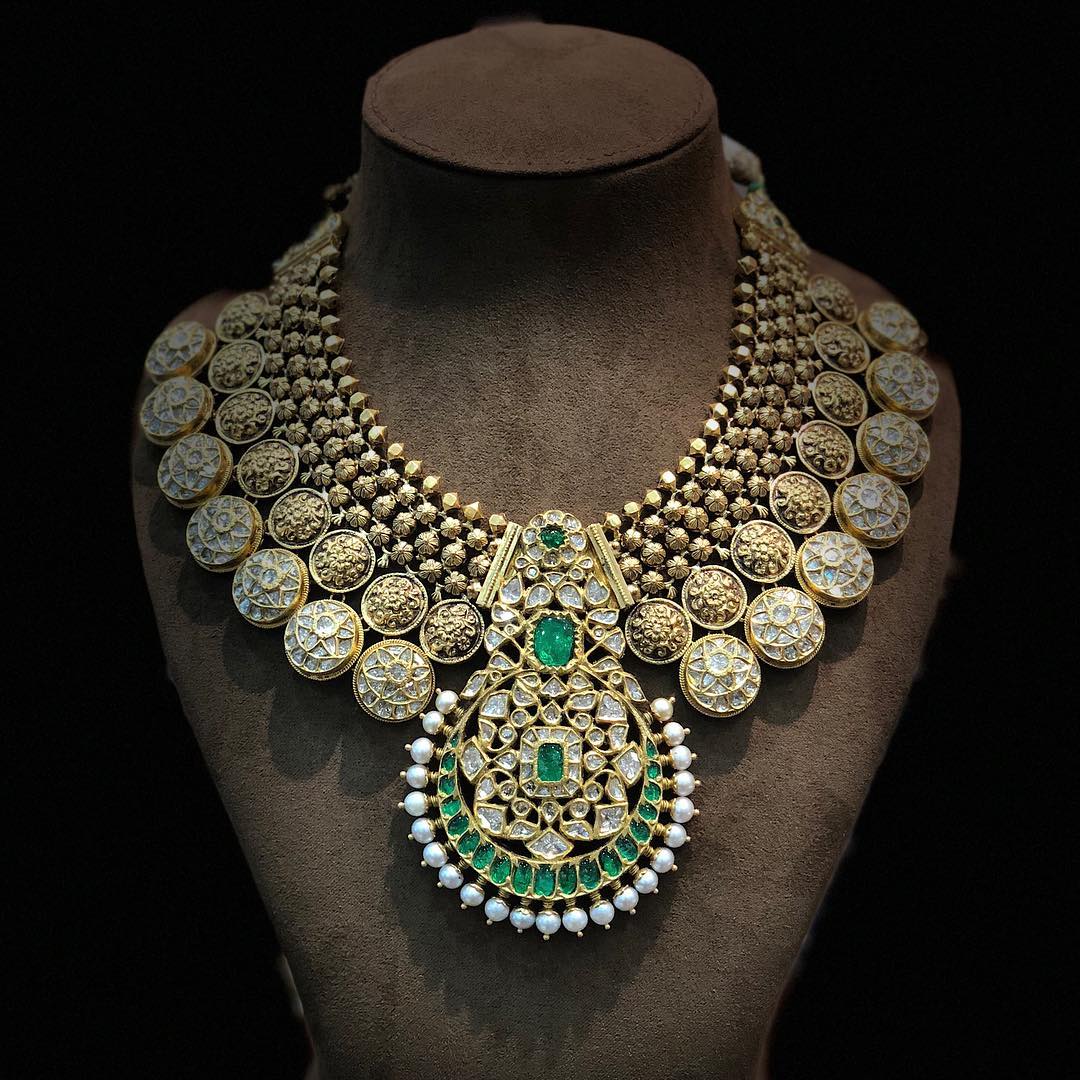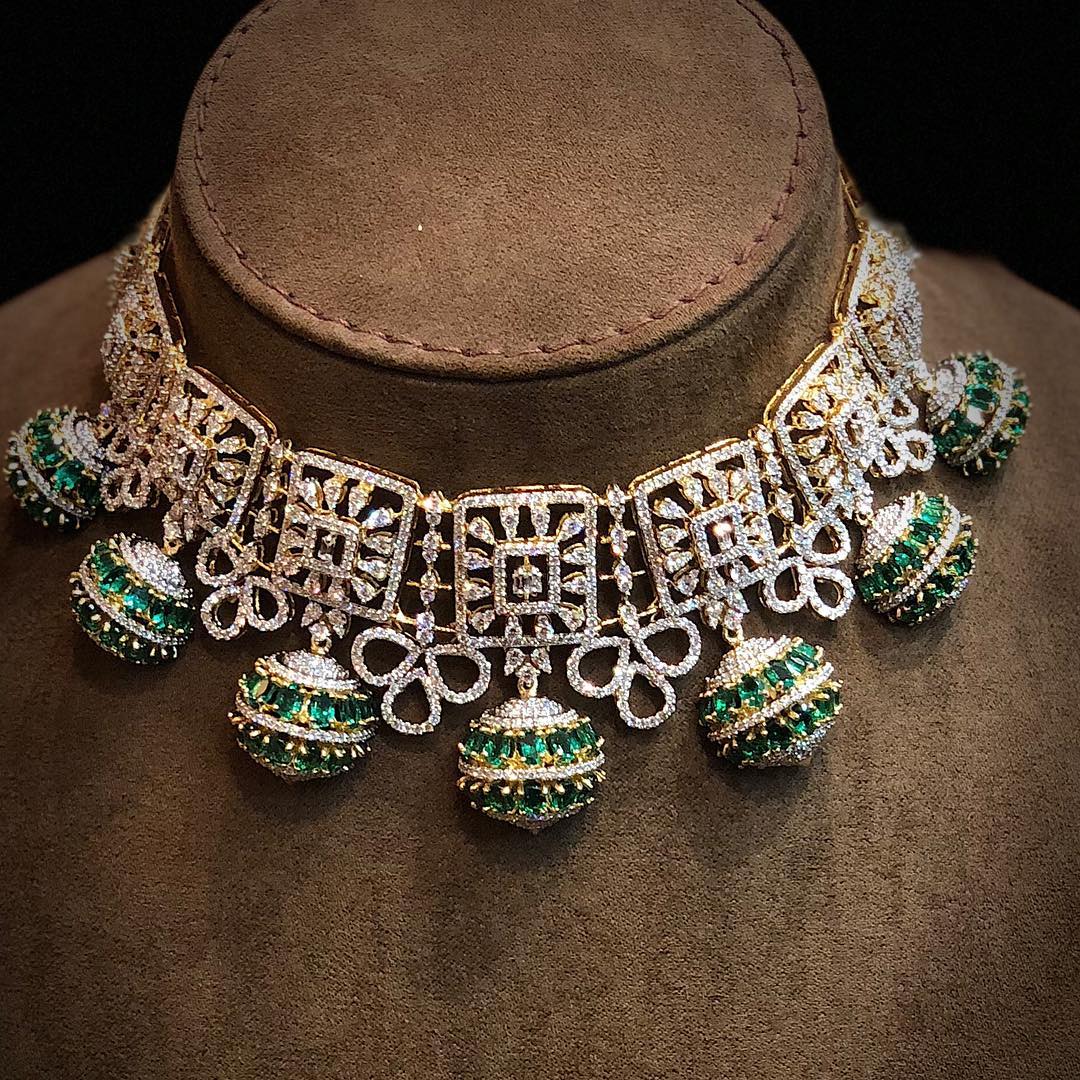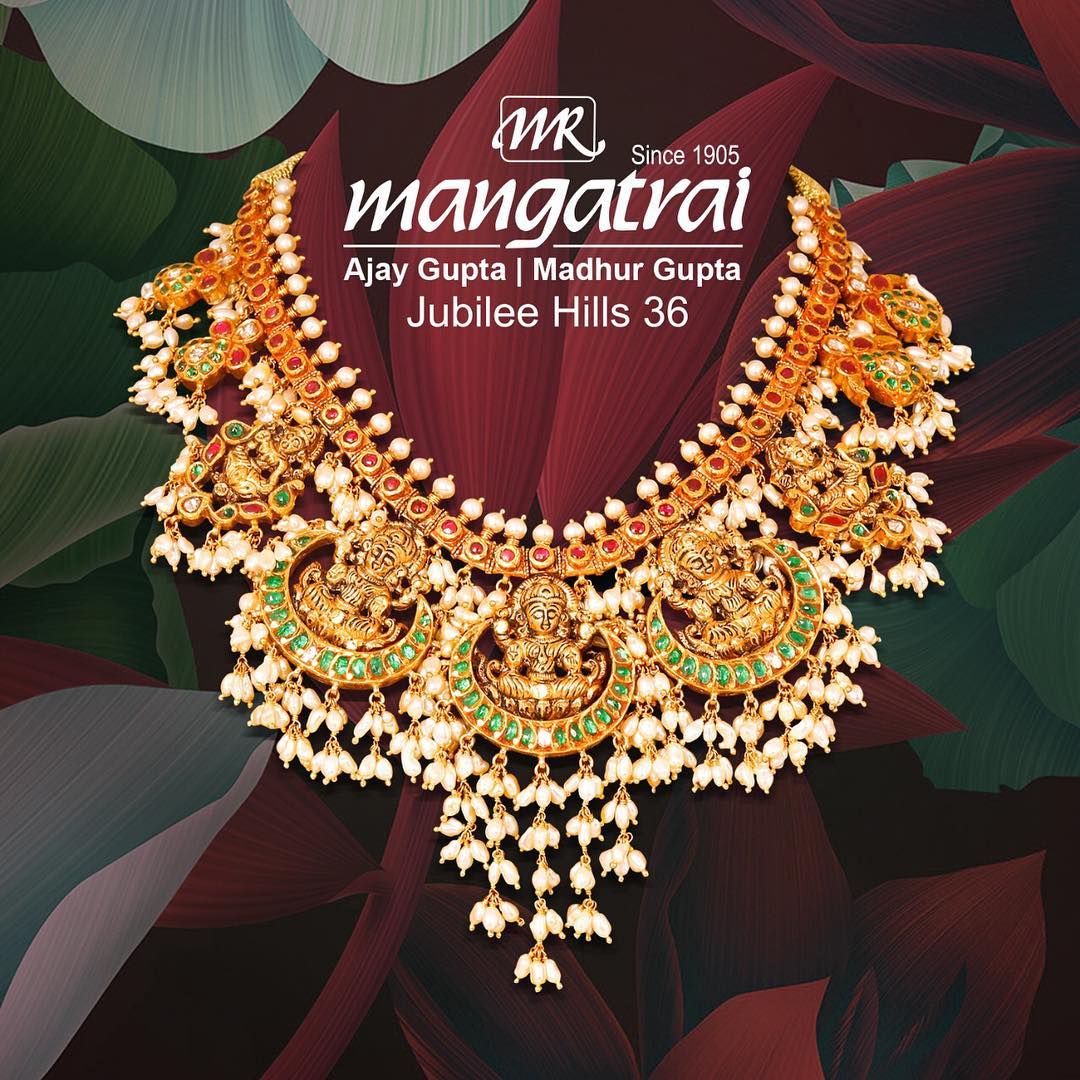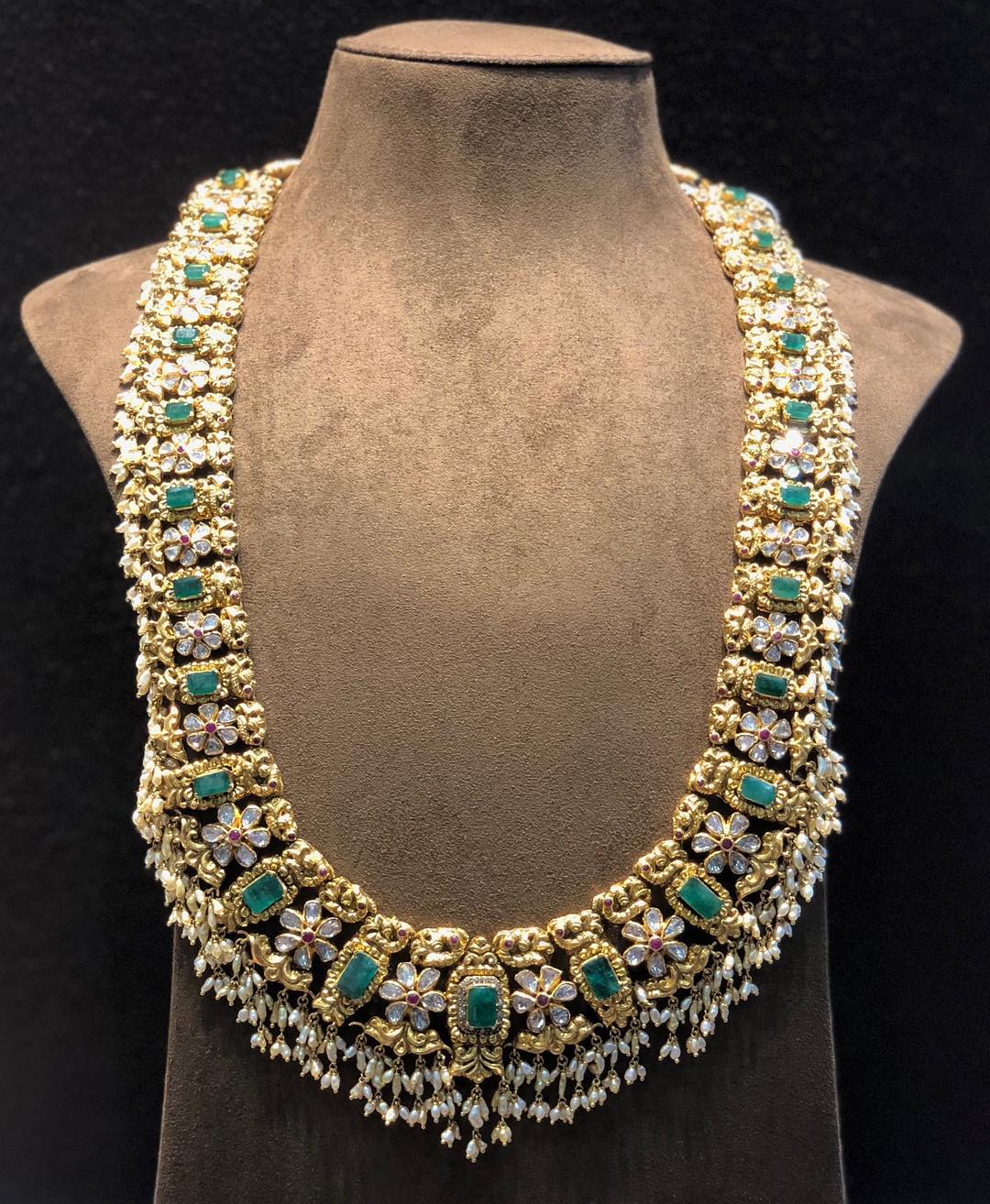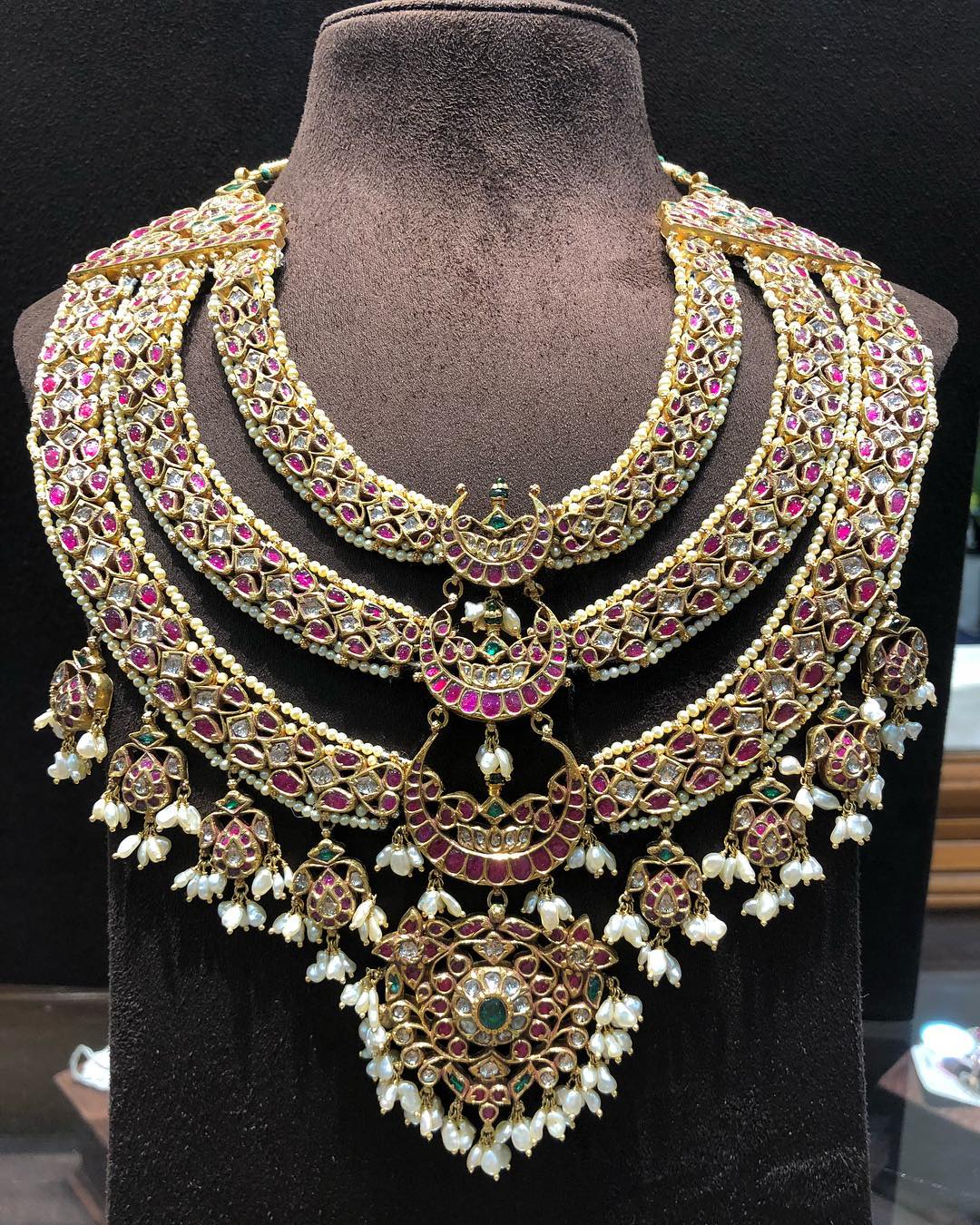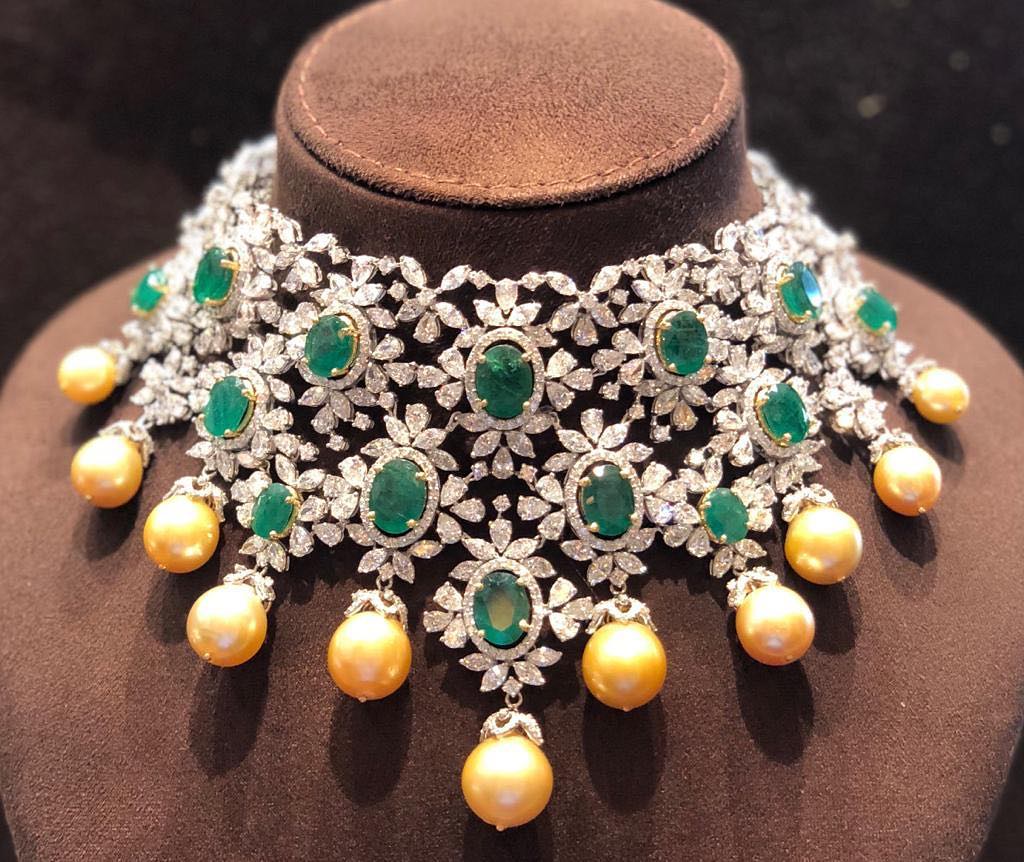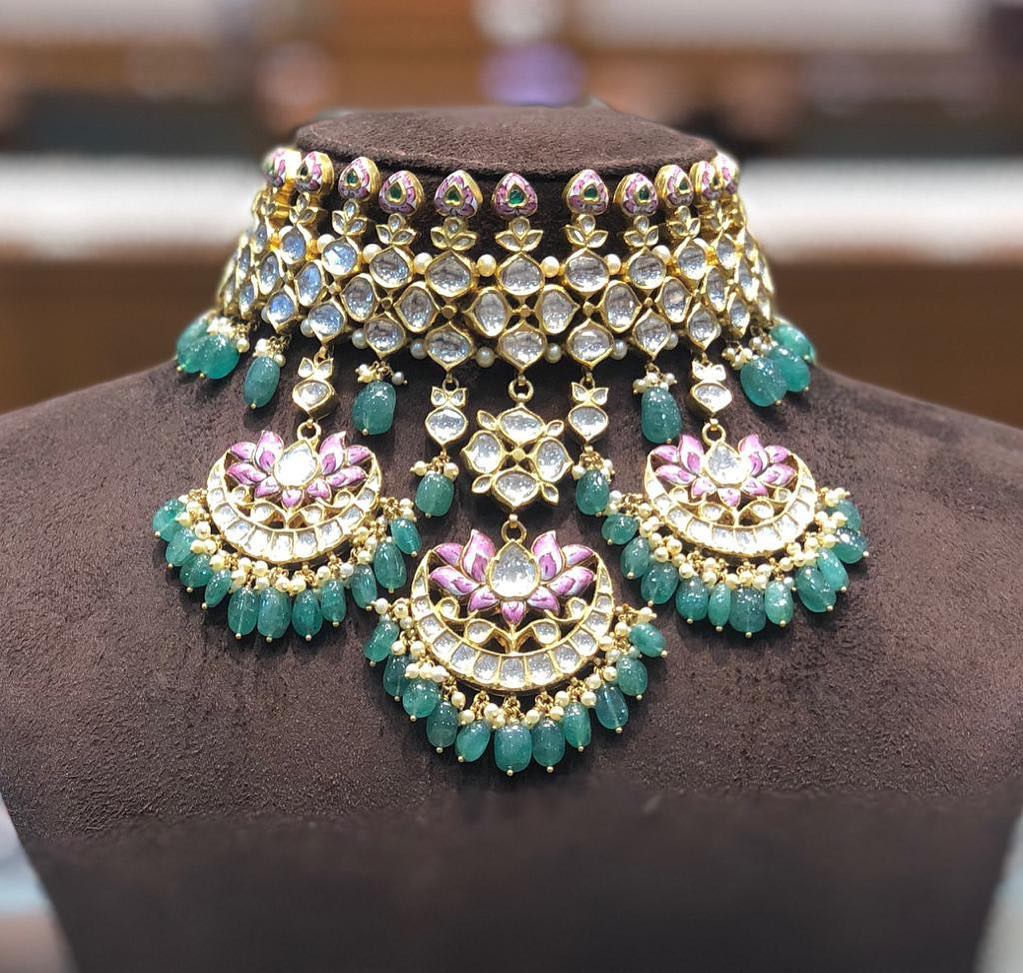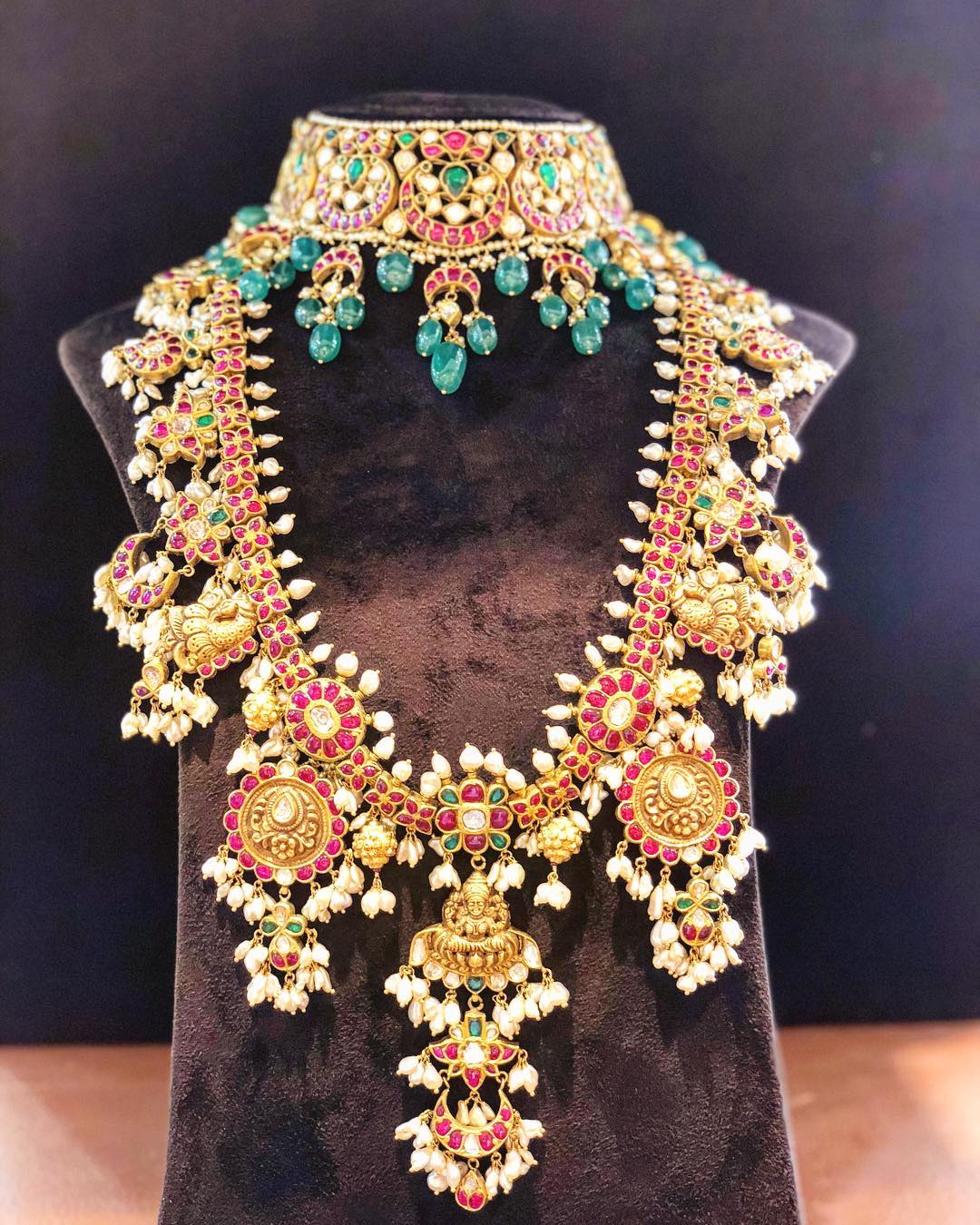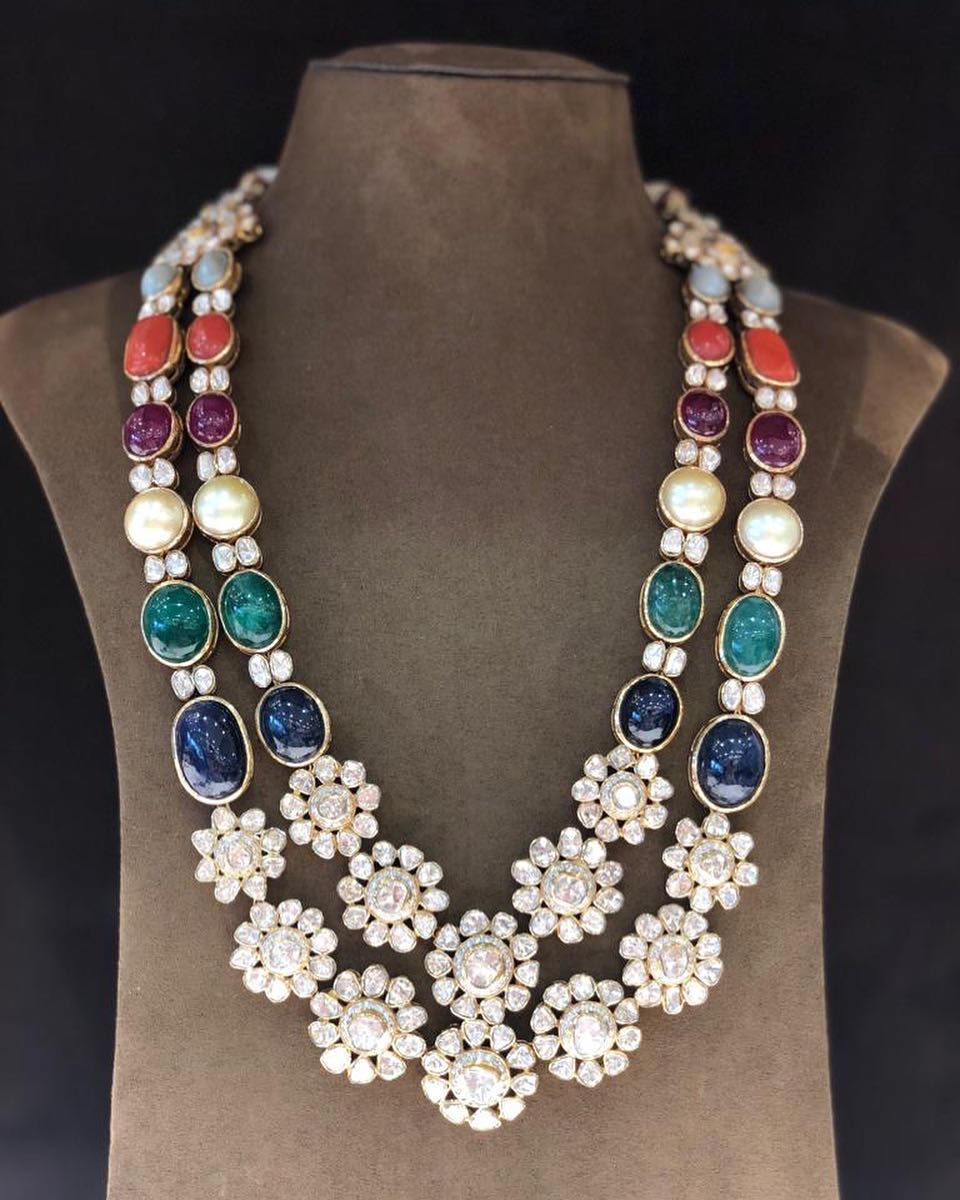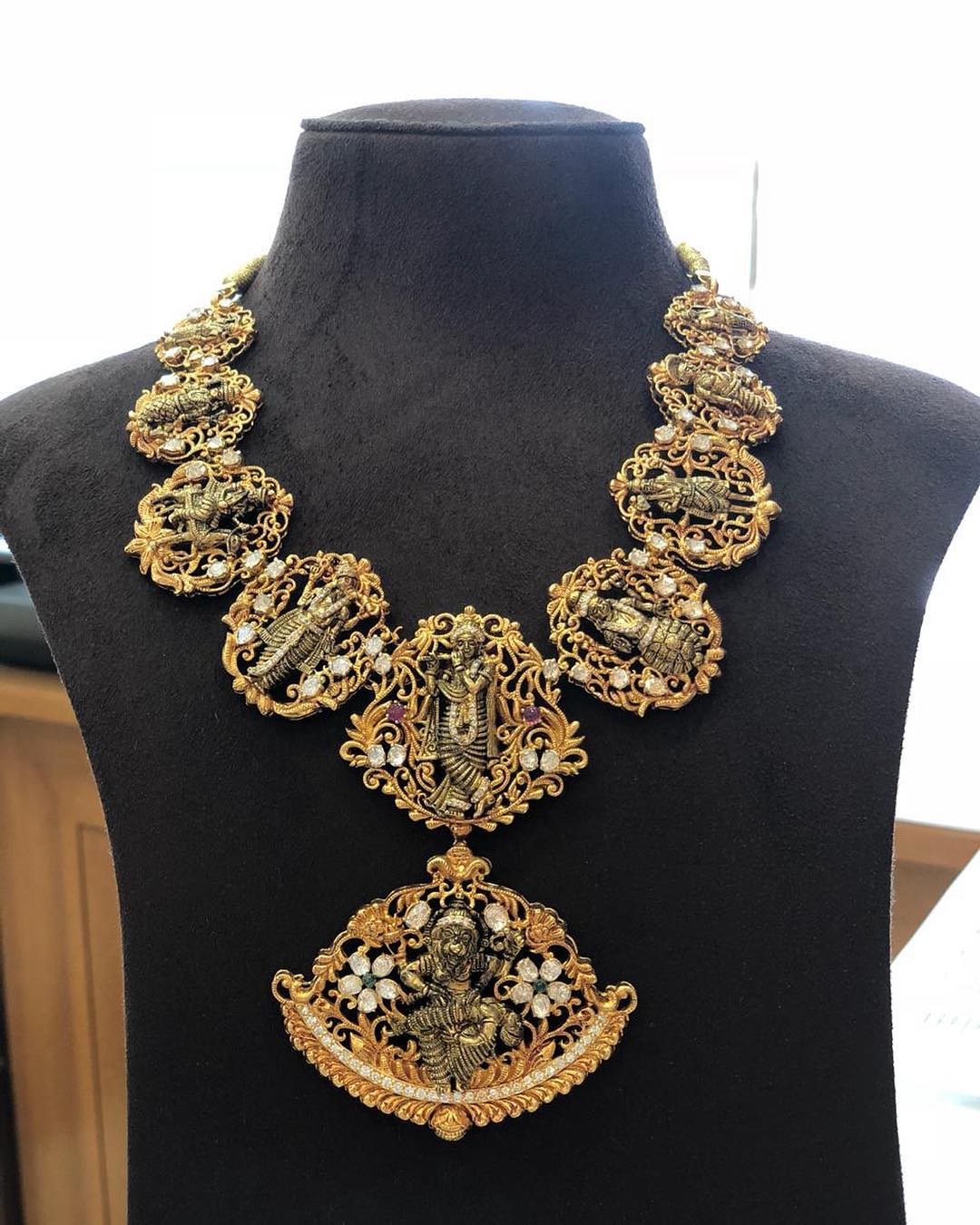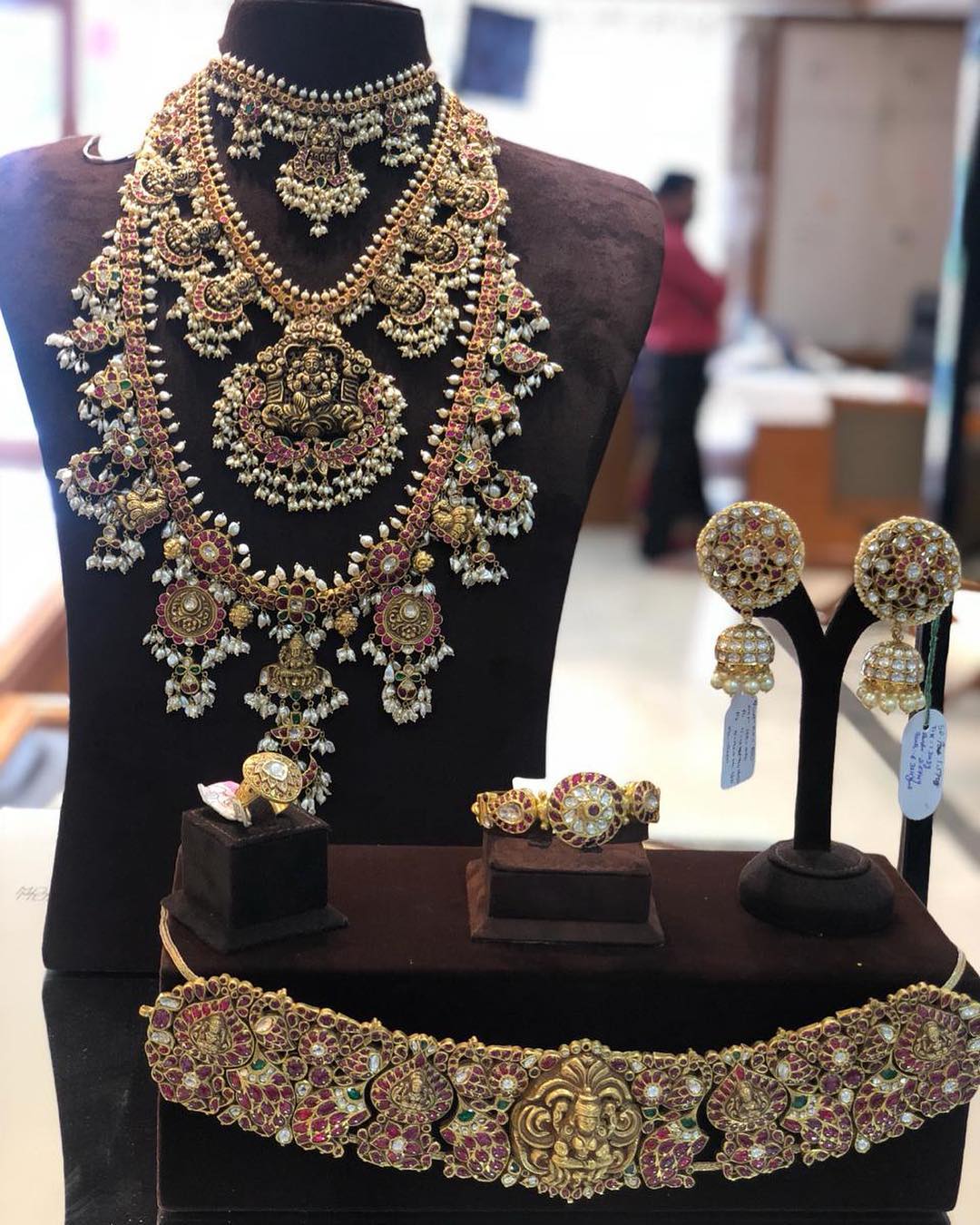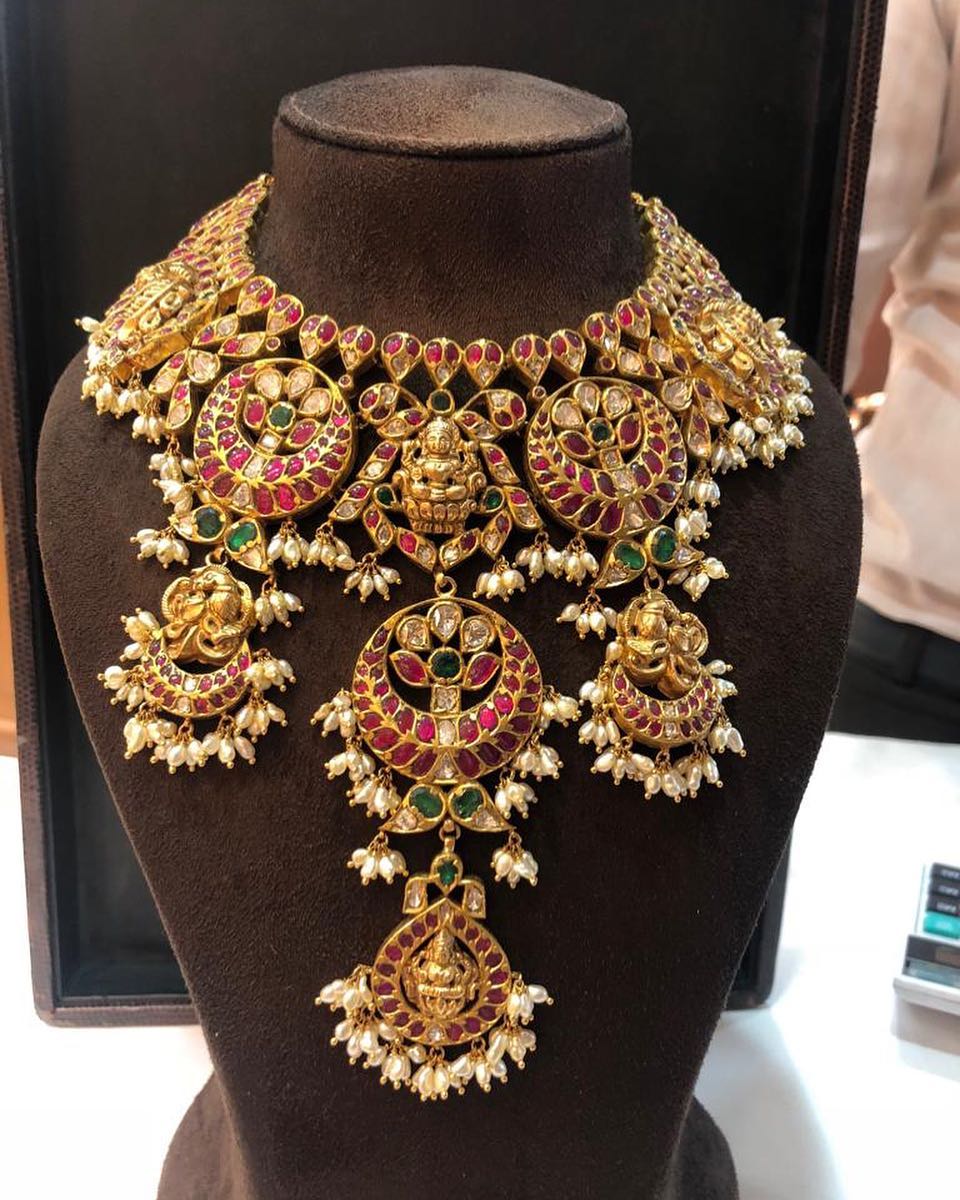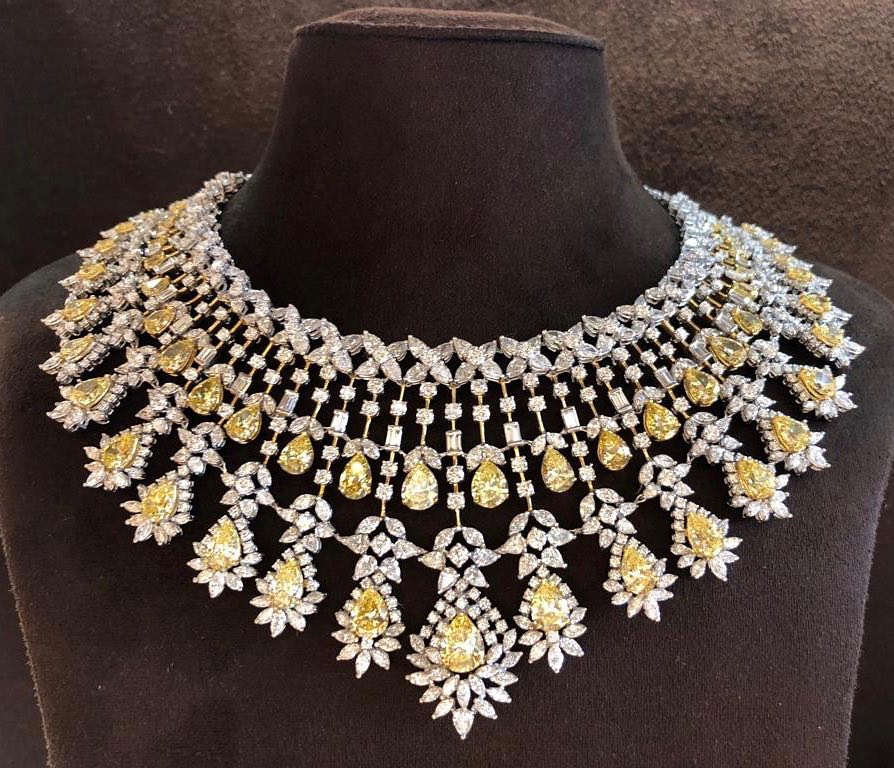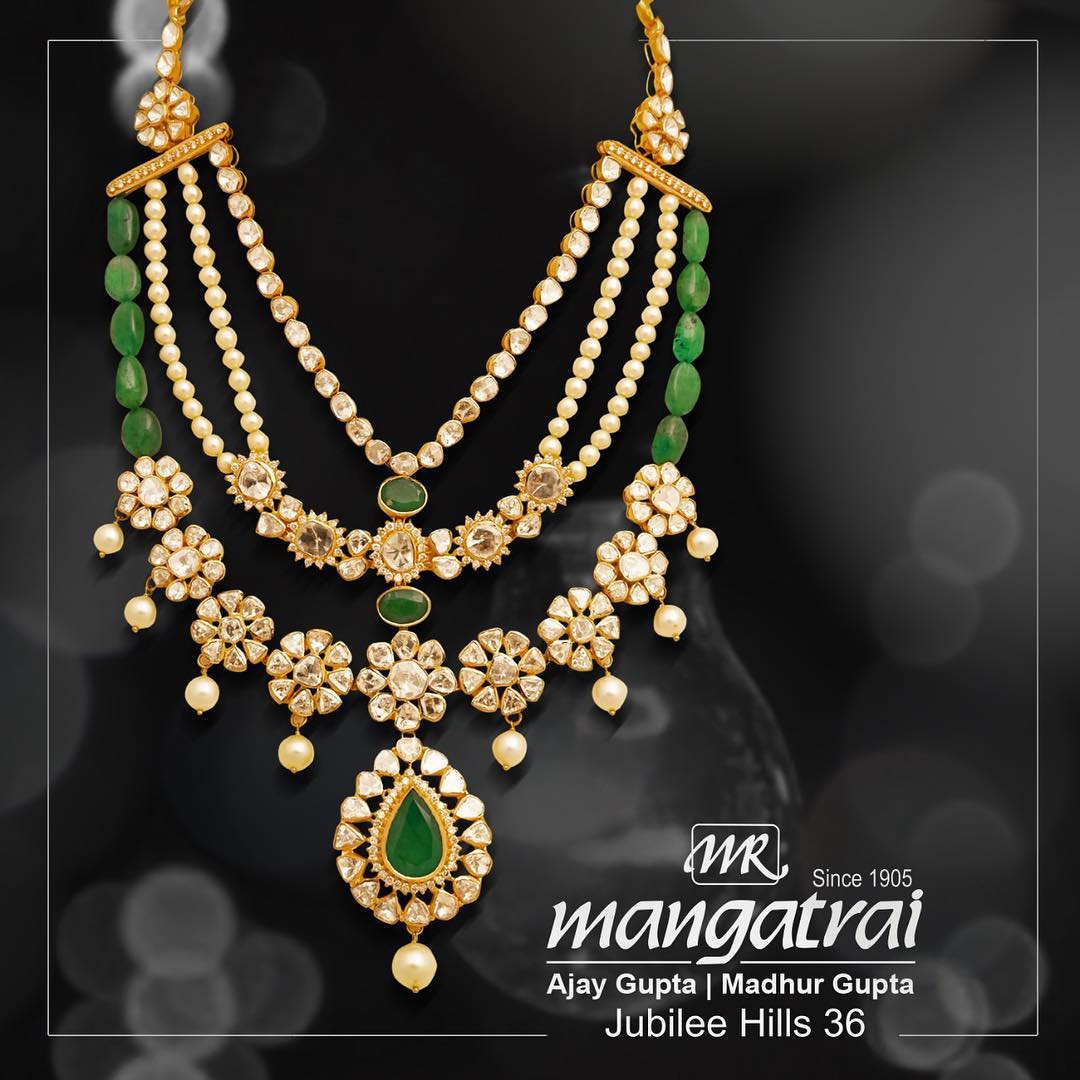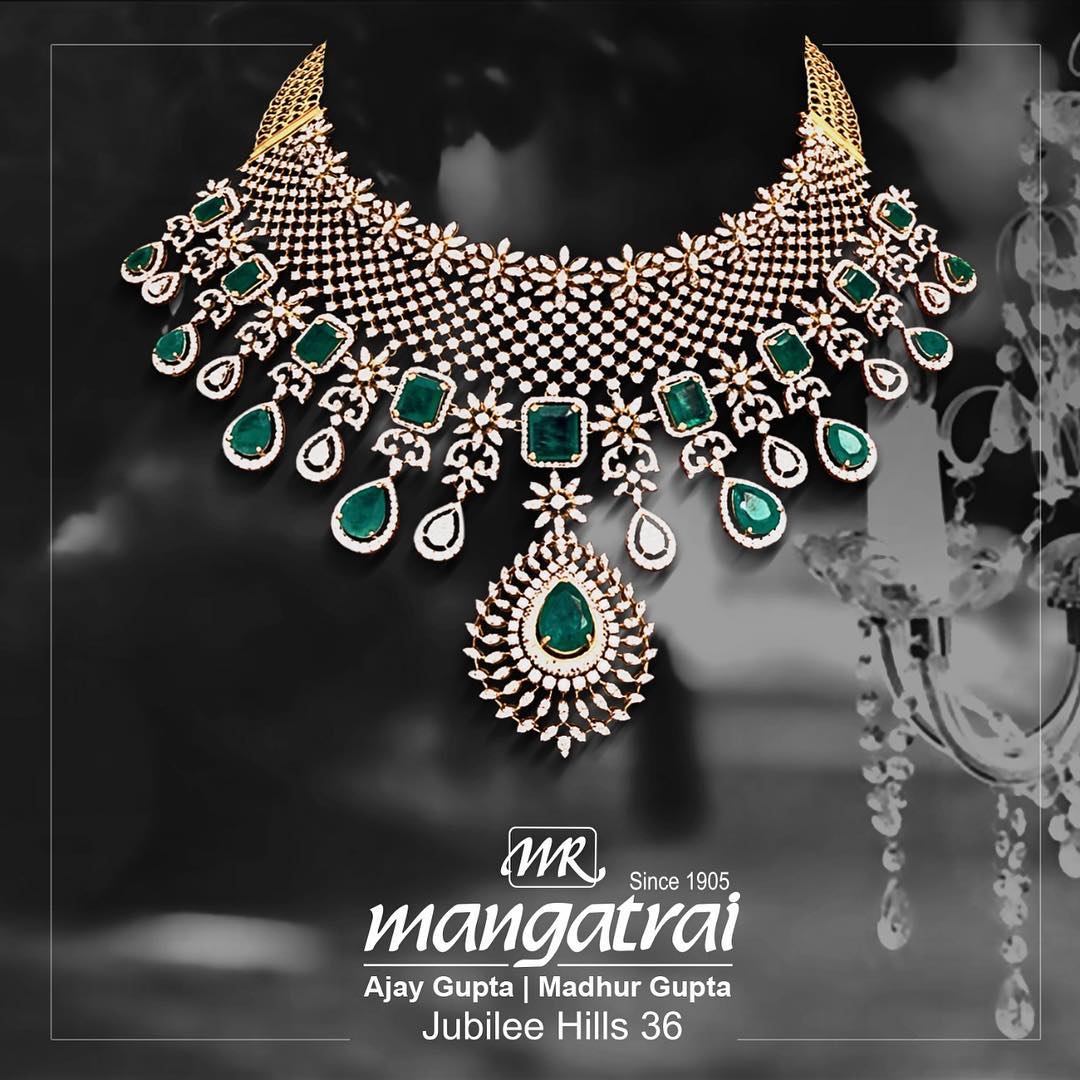 The bold gold necklace sets studded with precious stones such as emeralds, rubies, diamonds, stones etc.are the ones that can make a bride look like a princess in the most memorable day of her life!.
Pamper yourself with the gorgeous bold gold and diamond jewellery from Mangatrai. Check the Instagram account for the updates on their latest collections.
Seller Name : Mangatarai Neeraj
Instagram : https://www.instagram.com/mangatraineeraj/
Whatsapp : 97045 50000
Also Read :