Antique earrings are a great way to look timeless. You can pair it up with both modern as well as traditional outfits, giving them a retro look. They are a sign of boldness and are a perfect buy if you want to start a traditional heirloom. They are a sign of keeping traditional yet not compromising the style quotient in jewellery.
To help you out, below are some spectacular antique earring designs and where you can shop them. You can expand your jewelry collection and, nothing can beat the aesthetic nature of a pair of antique earrings.
The Classic Peacock Touch
This pair is one of the most classic designs out there. The gold beads at the bottom enhance the overall look and the ruby-emerald combination never fails to look perfectly blended.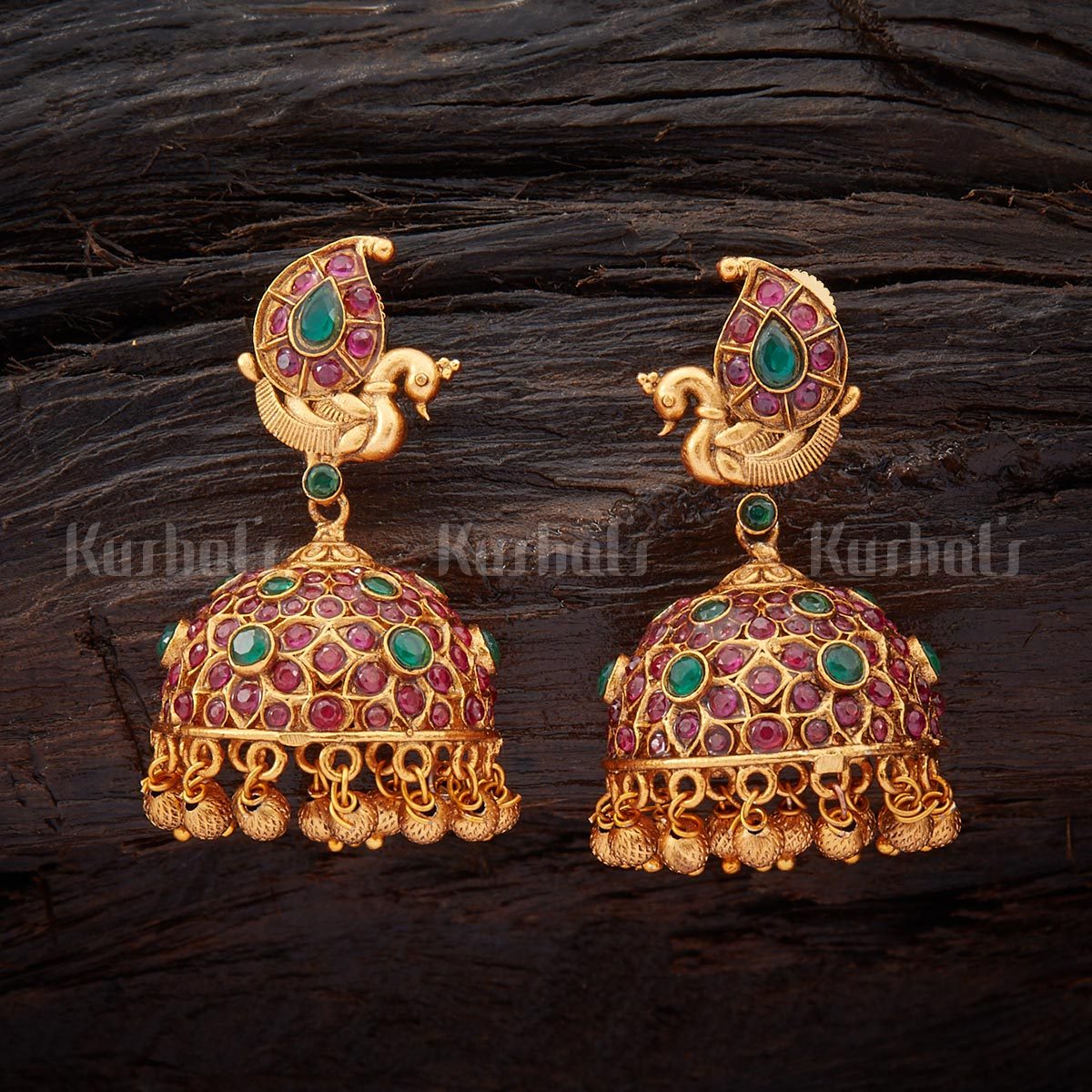 The Royal Outline
Dark blue gemstones are a great sign of royalty. The intricate gold design and engraving add to the overall look. It is quite delicate and yet, can put up a bold fashion statement.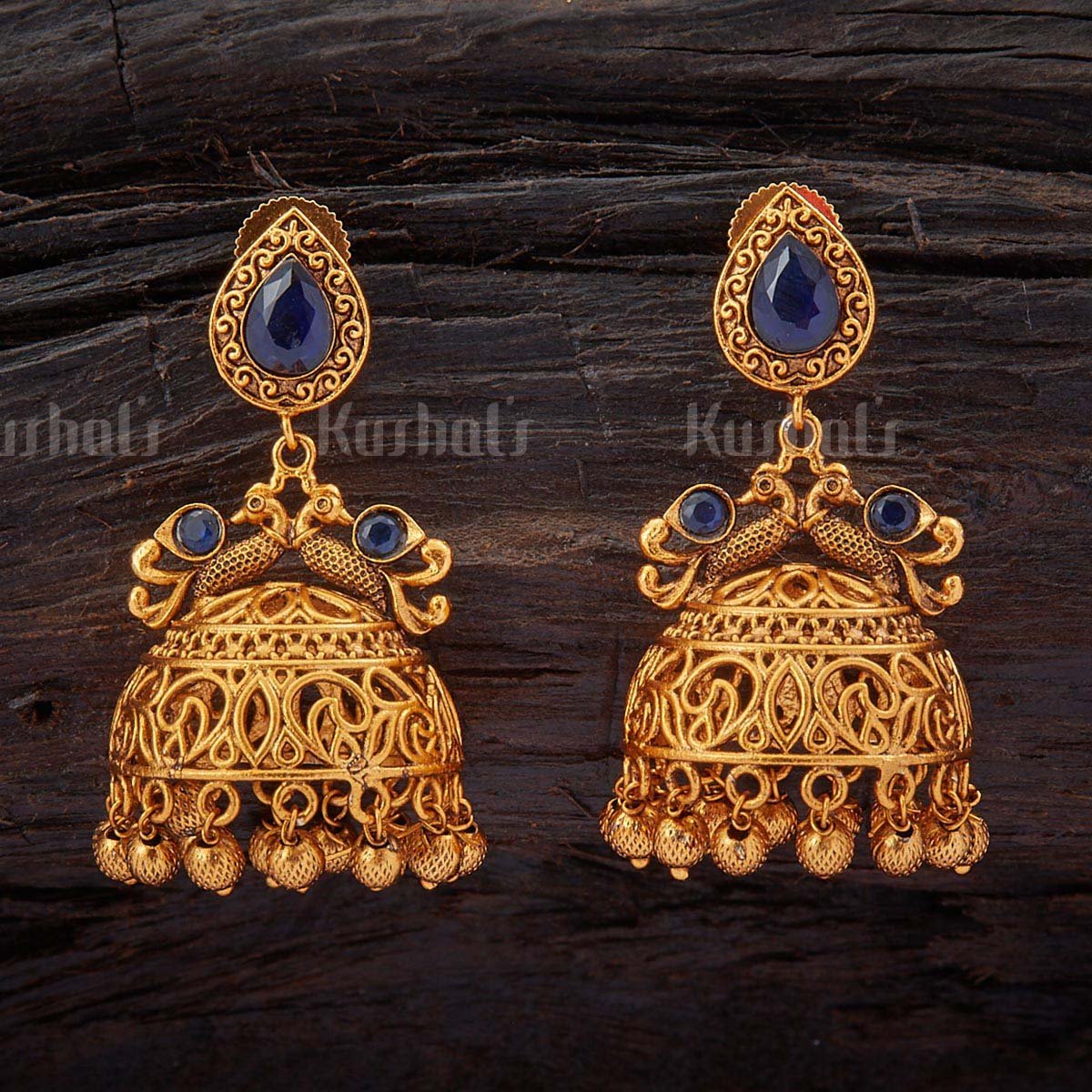 Two Layered Beauty
This pair has a double jhumka look and is great for any traditional outfit. The simple ruby bordering is a great touch. These earrings can lift the entire attire without much hassle.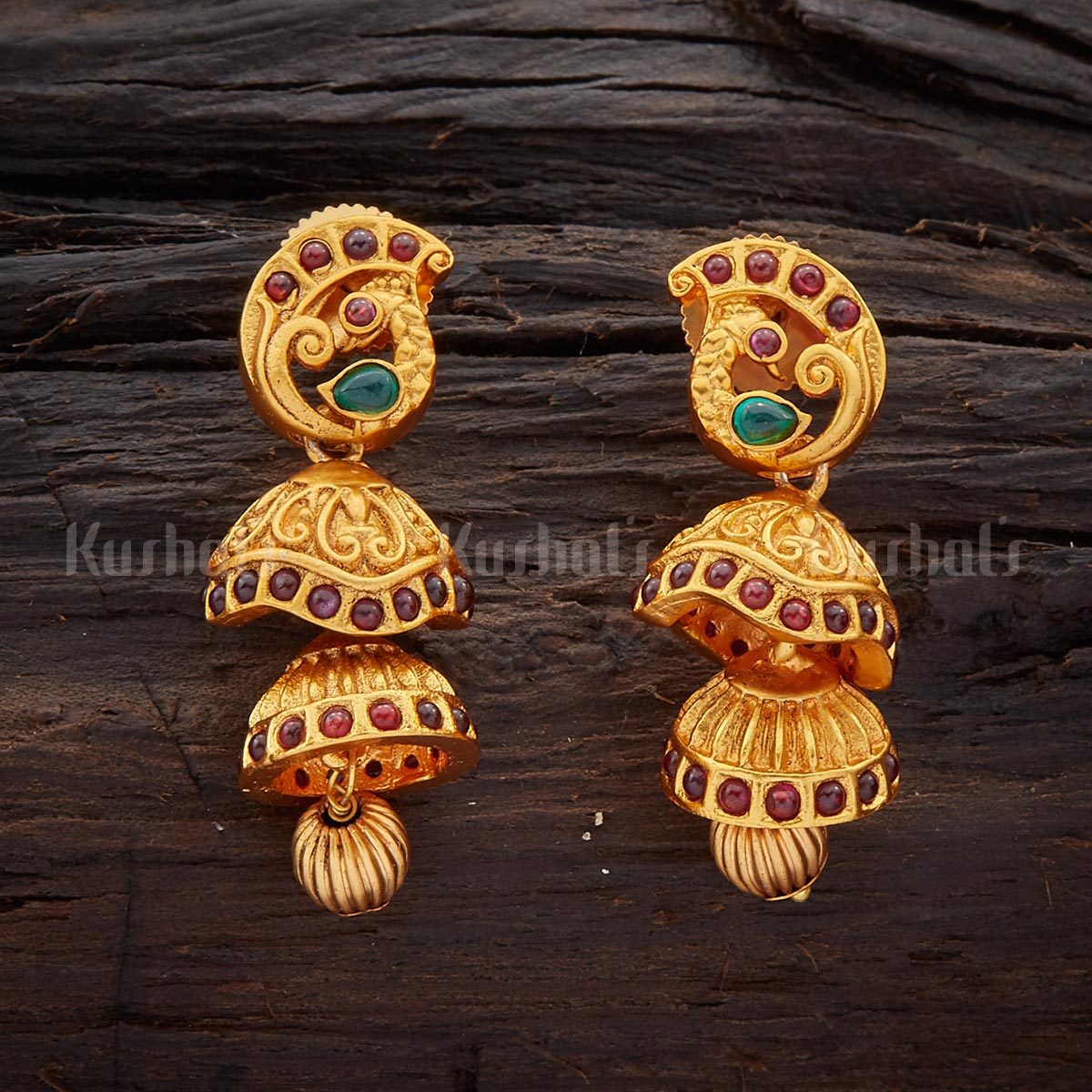 For Grace And Delicacy
If you are looking for something quite delicate and completely charming, this is the one for you. It has very intricate detailing and the stones look completely soothing. It is a perfect pick for any occasion.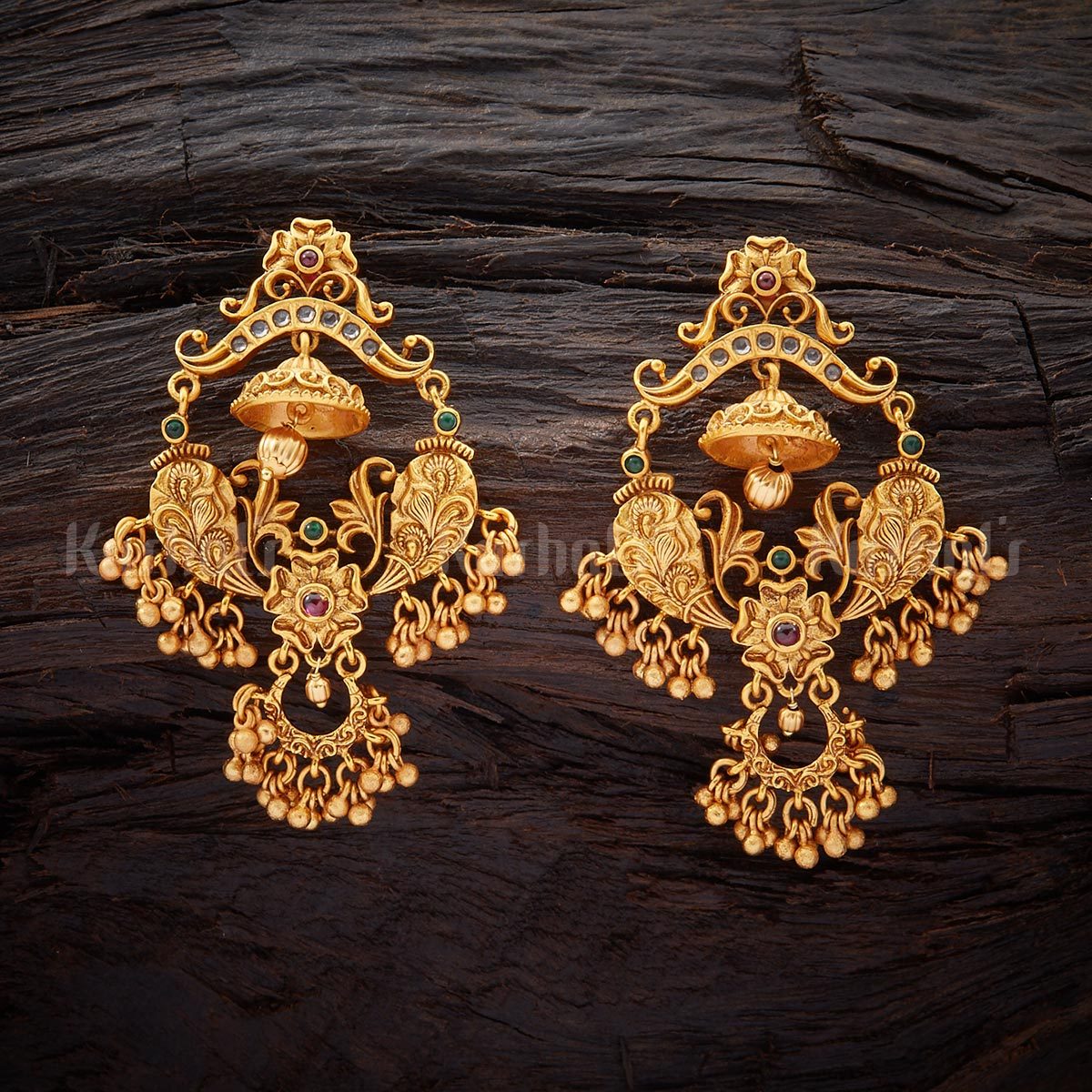 Grand Ear Stud
This peacock based design is the best that you'll ever find. The pair would blend right in with simple traditional attire. The detailing is quite appealing and the pair is sure to turn all eyes towards you.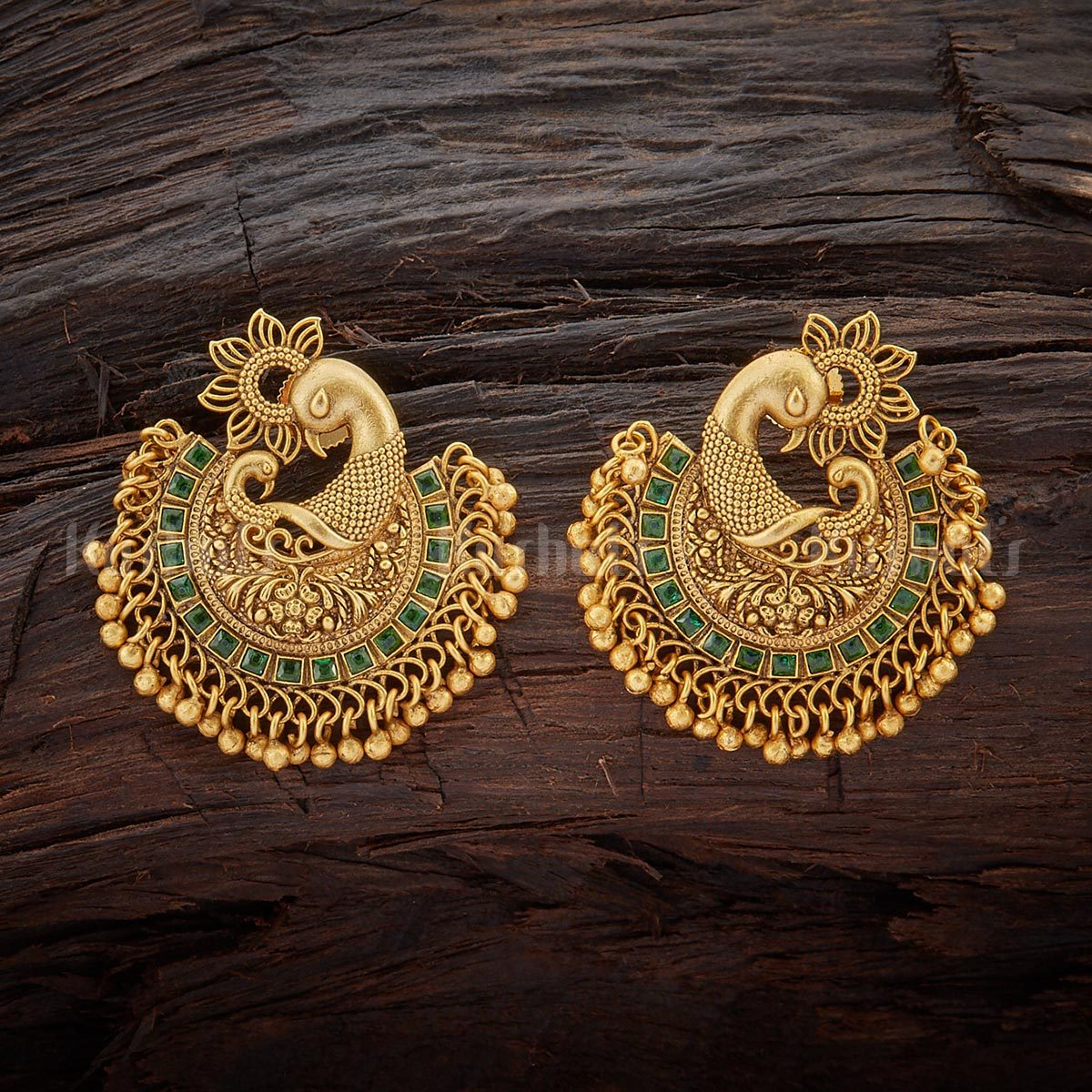 Rusty Look With Stones
This pair of rusty, blackened silver earrings is great for assigning a vintage look to your attire. The stones set it apart from the rest and the tiny dangling at the end is very catchy!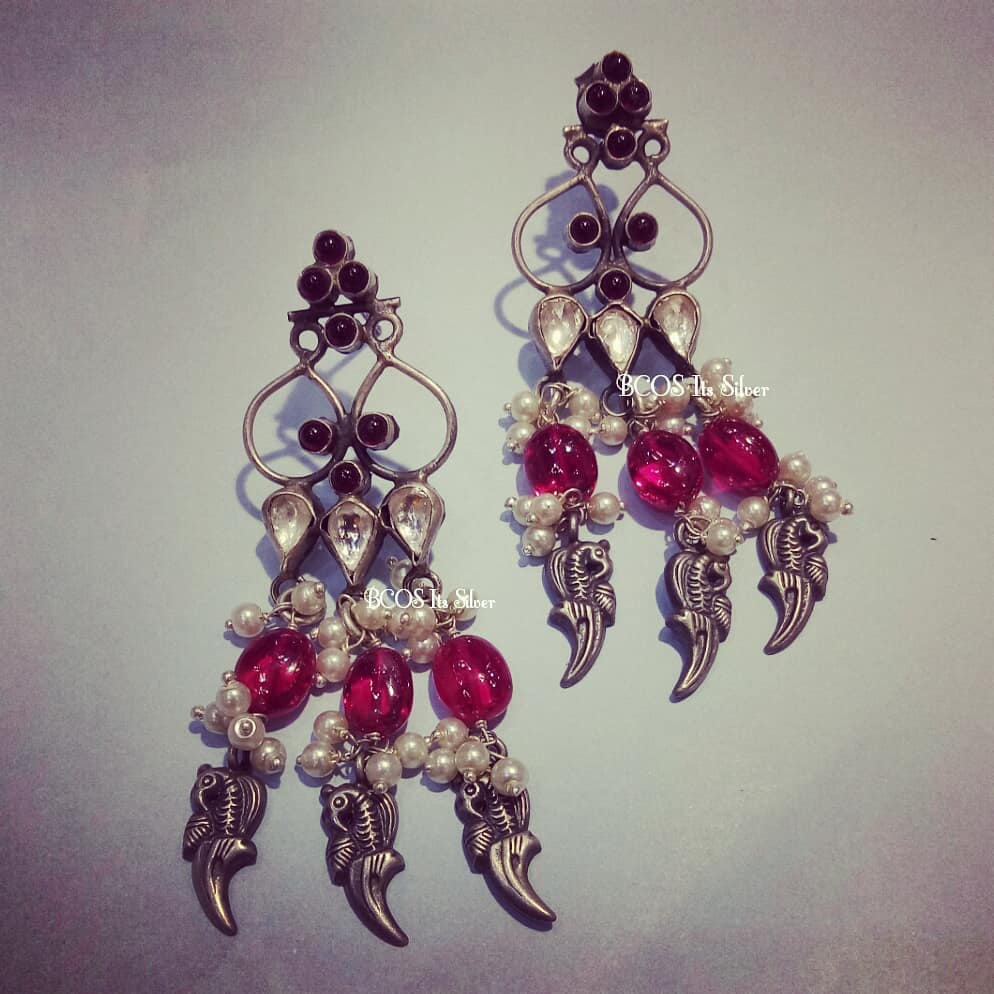 Pearl Beads For The Gem
Pearls, faded gold, ruby and white stones is a combination made in heaven. They perfectly complement each other keeping the look neither too showy nor too dull. The peacock design brings it all together.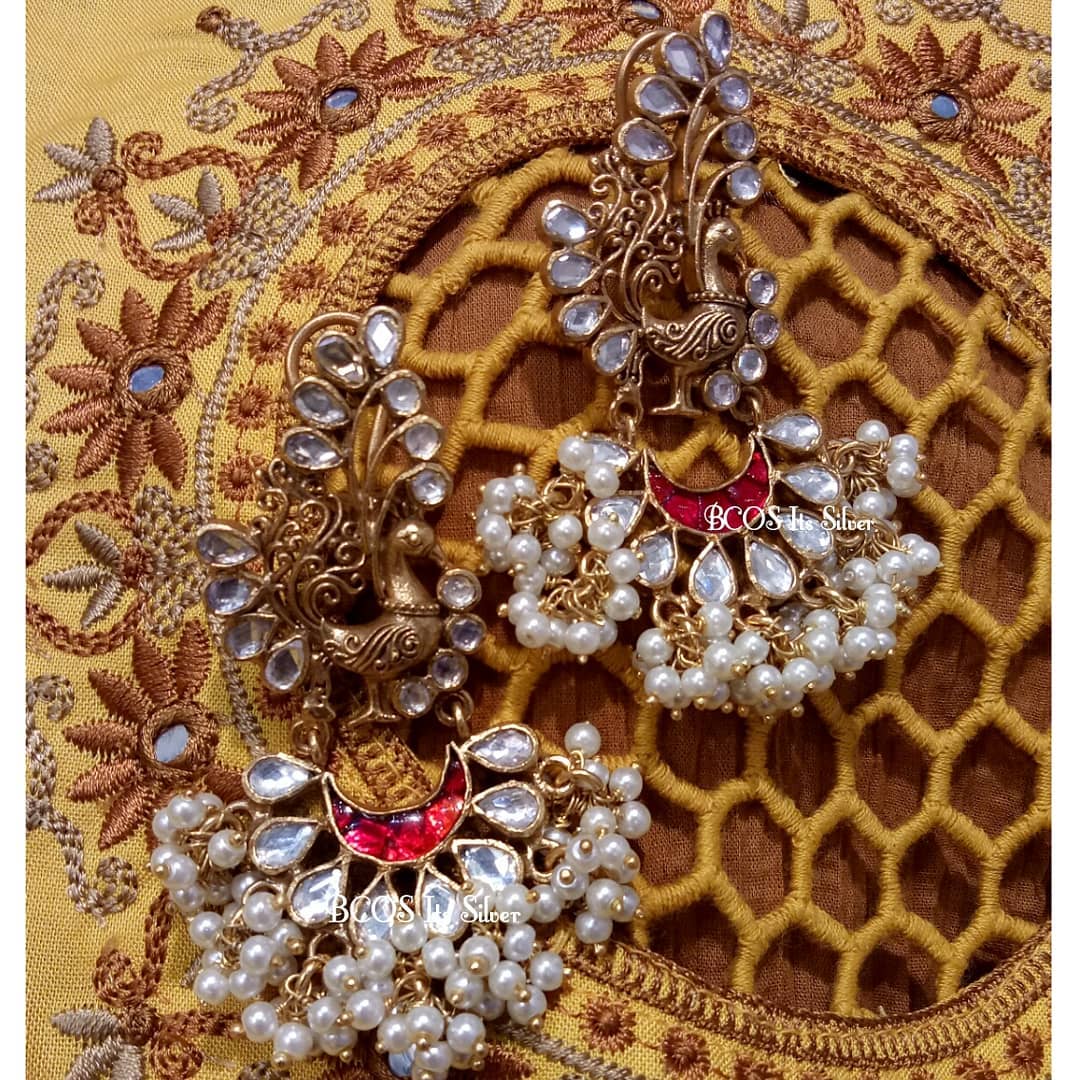 White Stones With Ruby And Silver
This pair is simple and elegant. The white stones complemented by the rubies look great on the silvery base. You can pair it up with a contrasting tikka to complete your overall look.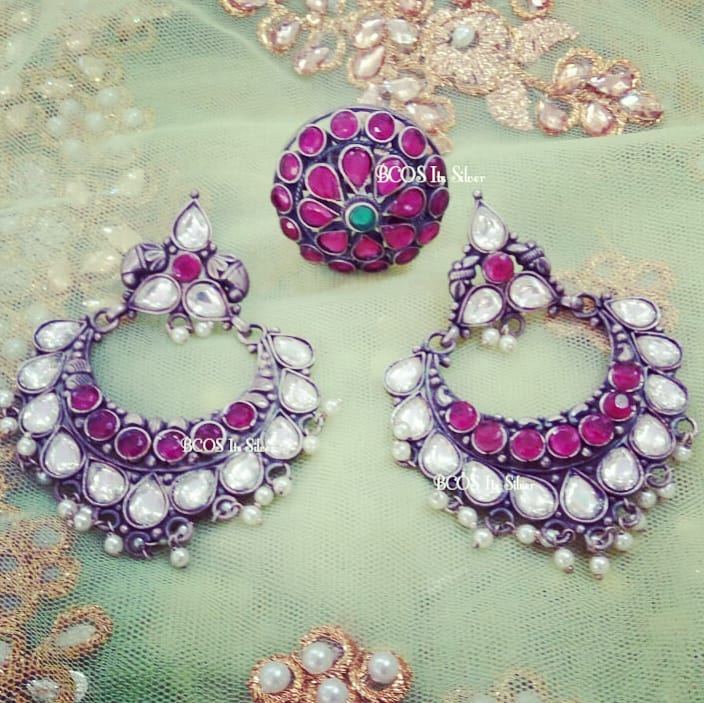 The Enhanced Silver
Although silver might seem a bit outdated, it is perfect to attain an antique look. The bright yellow depiction in the center, surrounded by silver flowers and bells gives a great sense of boldness and blending.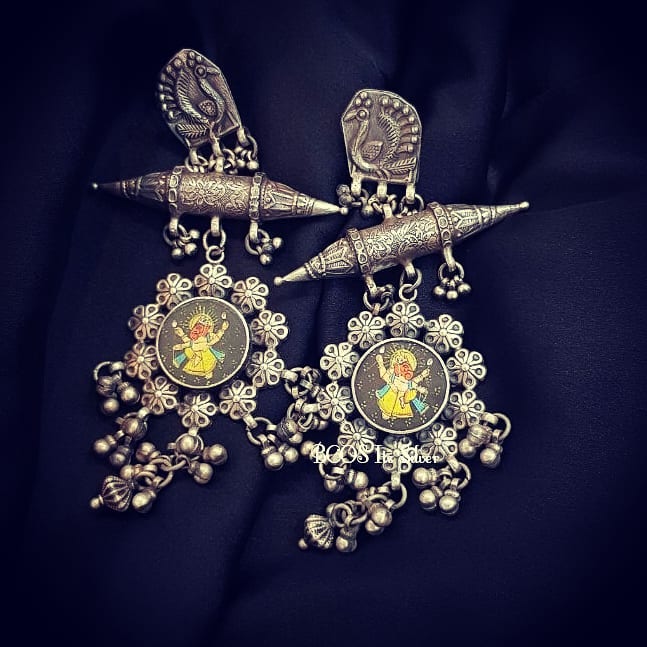 Multicolored Earrings
If you do not want to be much concerned about the way your jewelry matches your outfit, this is the one for you. It is the perfect go-to pair when you are in a hurry.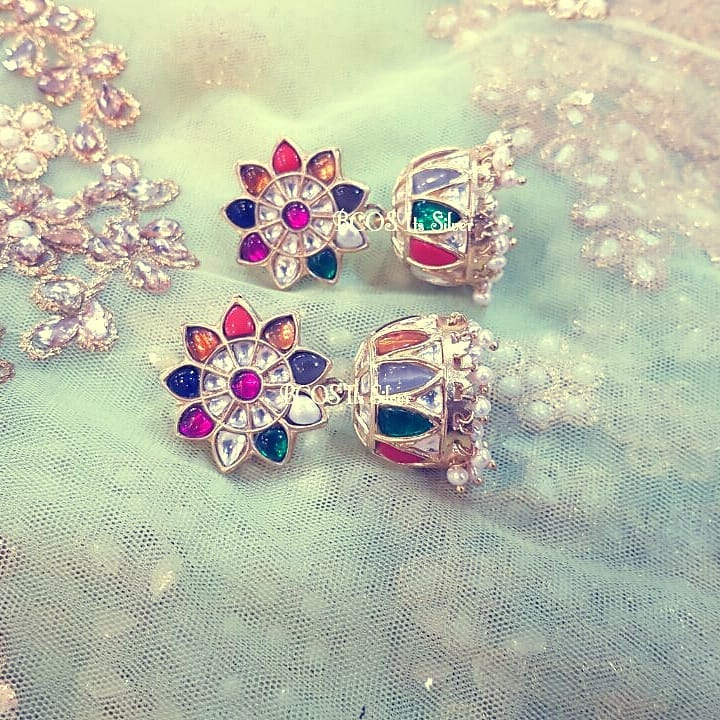 Filled With Gold And White Stones
This pair of earrings has densely filled white stones. The symmetry and lining of the pattern is surely astounding. The white pearl bead at the end brings the overall look together.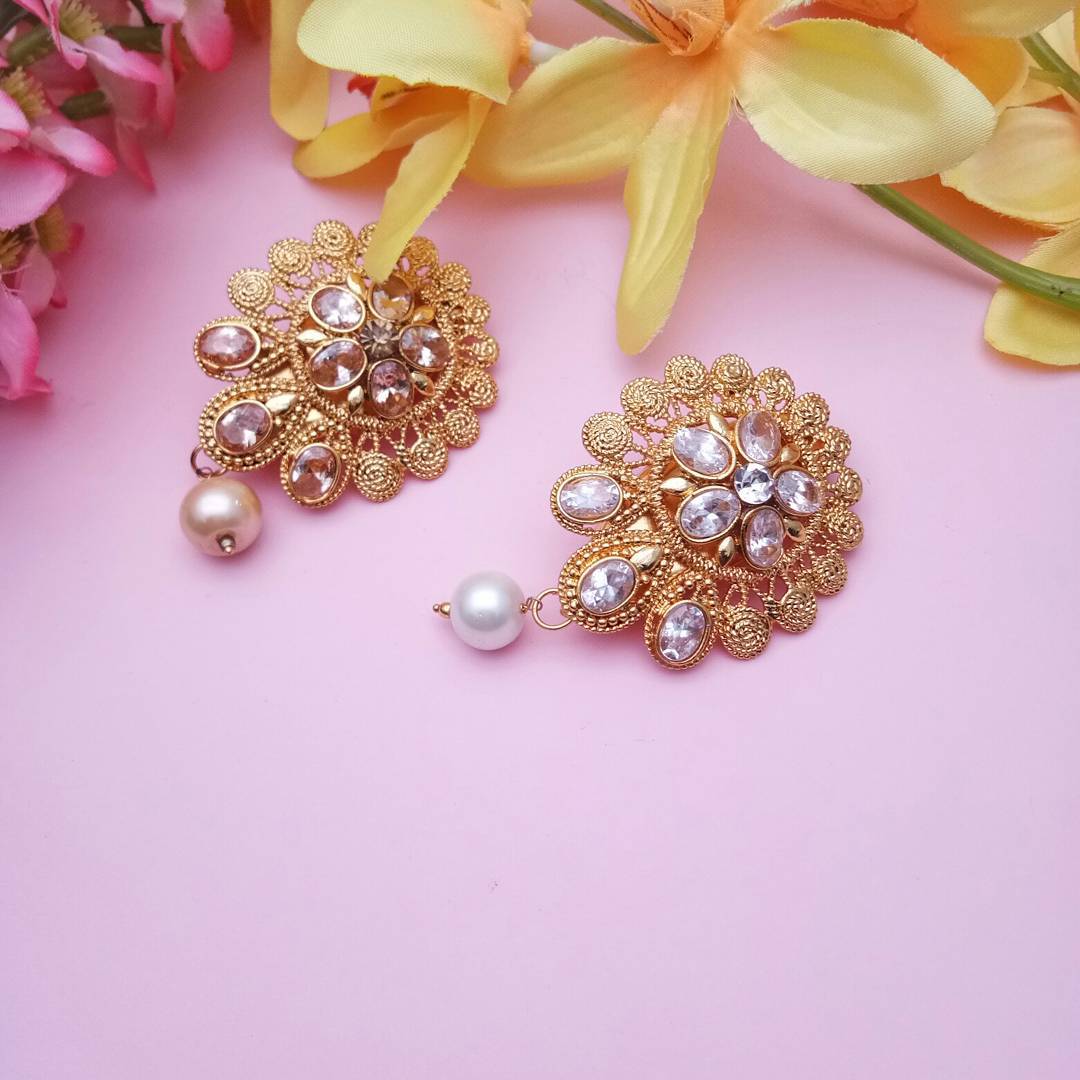 Dual Toned
You can have customized stones to match according to your outfit. It is a perfect match for any attire and can even be paired with modern outfits for a fusion look.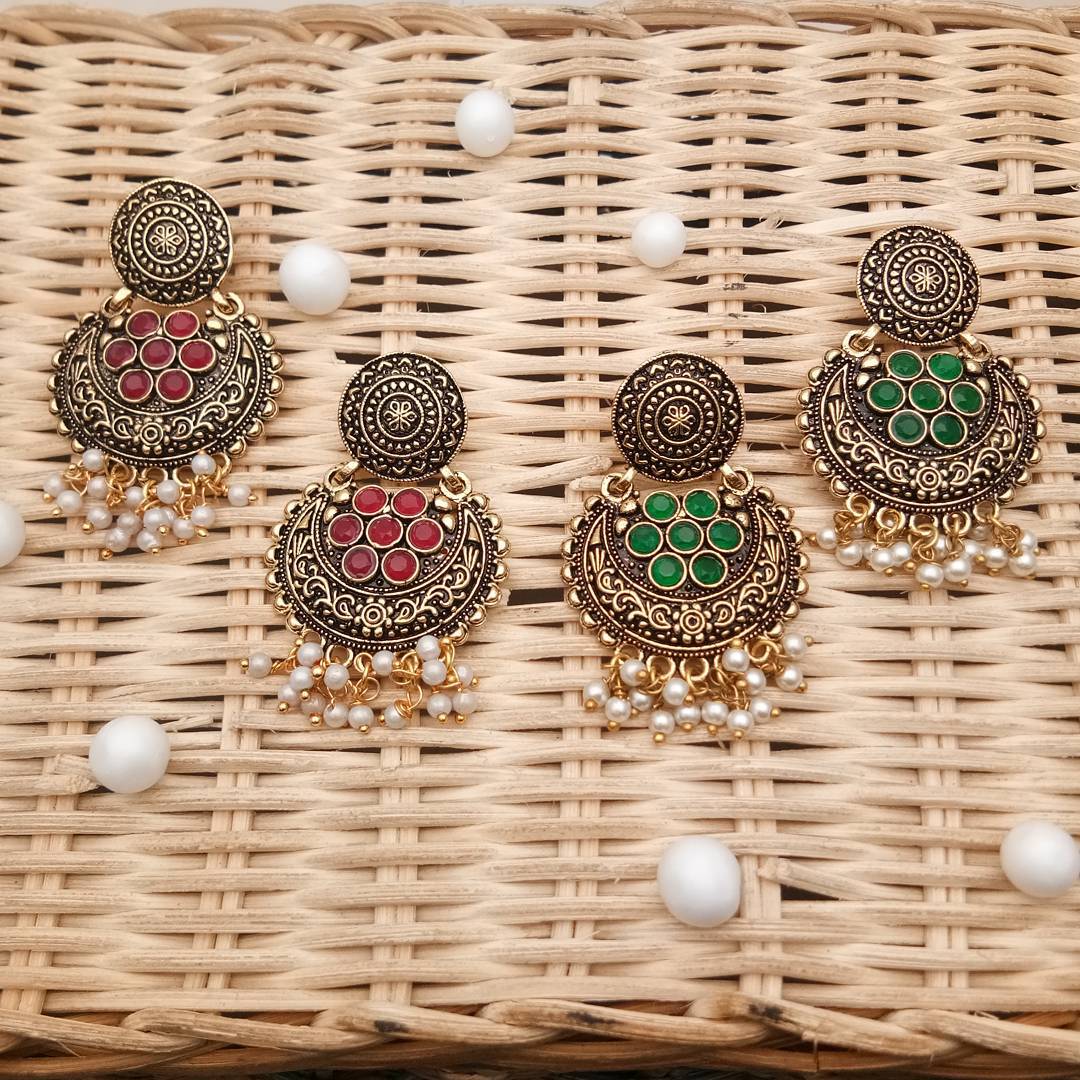 Stones For The Detailing
The stones in these earrings form out the entire look. It is perfect for complementing colorful attire and can be worn at any occasion. You'll definitely turn many heads with this pair of antique earrings.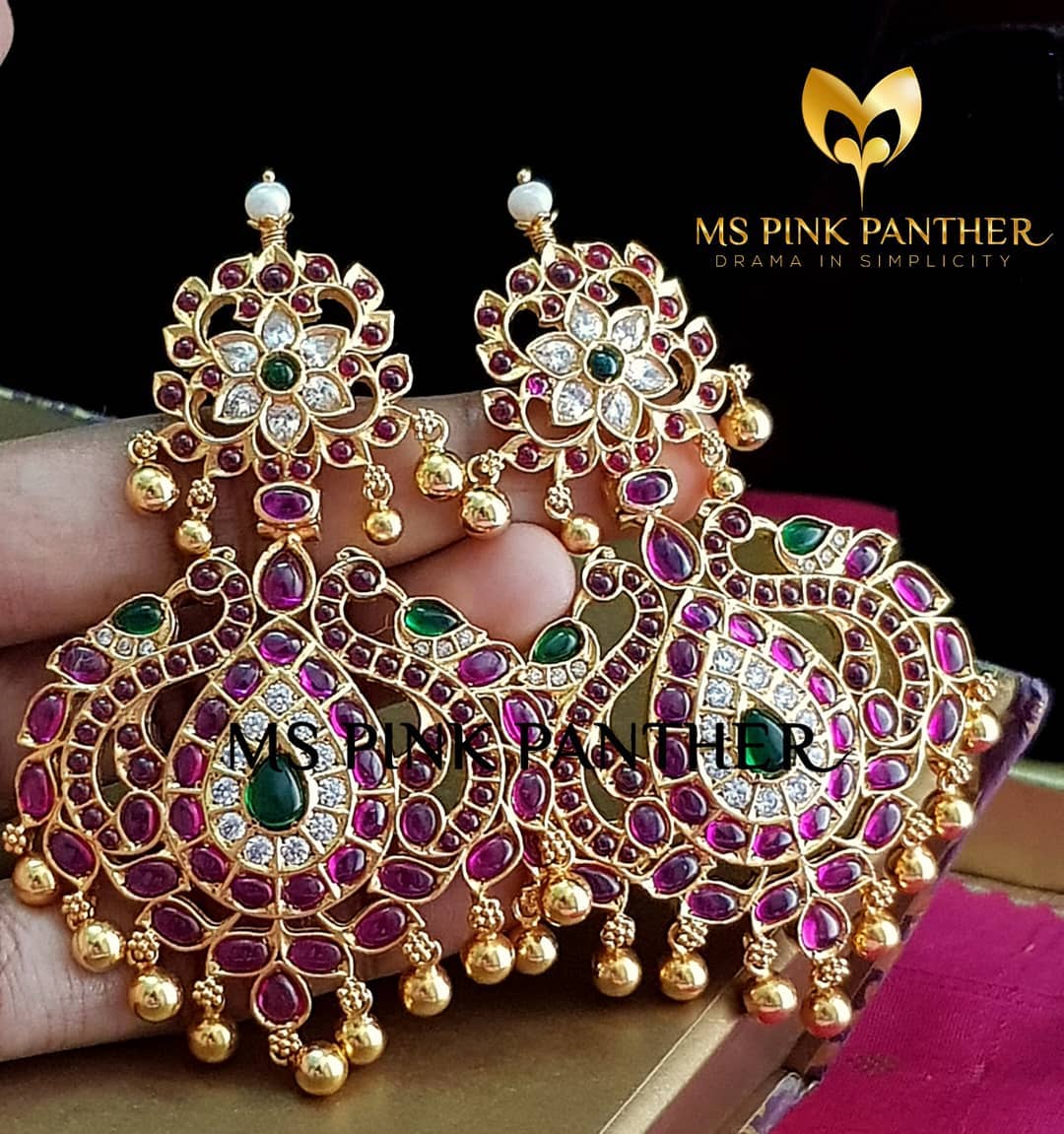 Long Jhumka With Detailing
This pair of earrings is perfect for the plain white saree you've been waiting to wear. It would blend in totally with a typical Kerala saree. These earrings are sure to uplift your attire.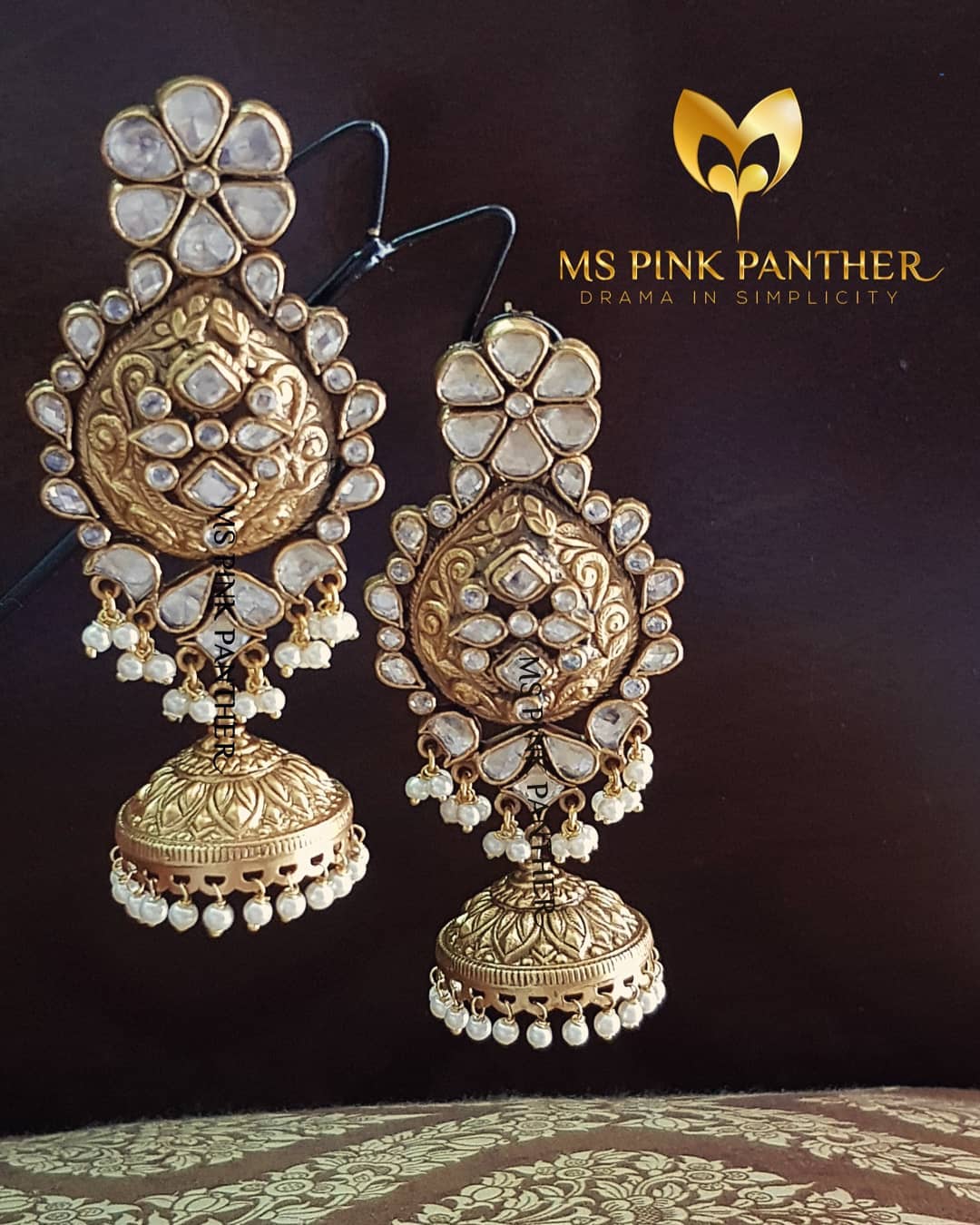 Detailing Is The Key
If you have an eye for detailing, this is the best pick for you. The stones neither over do the look nor do they undermine. They are properly spaced and placed. It is a great pick for any occasion.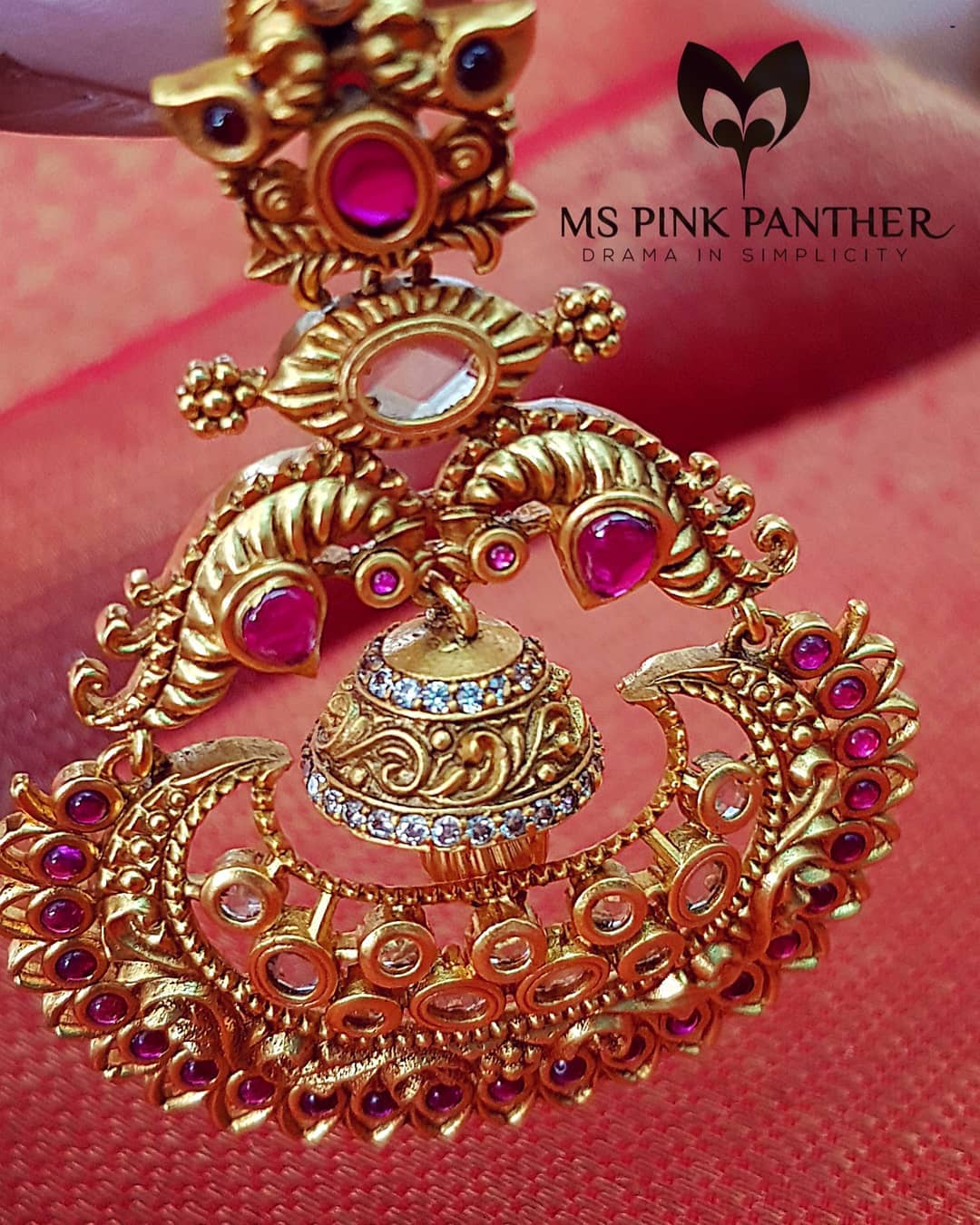 Flat Stone Chandbalis
The ruby stones studded in the center forming a moon shape is quire aspiring. The central emerald stone, surrounded by rubies brings the overall look together and can be matched with almost any attire.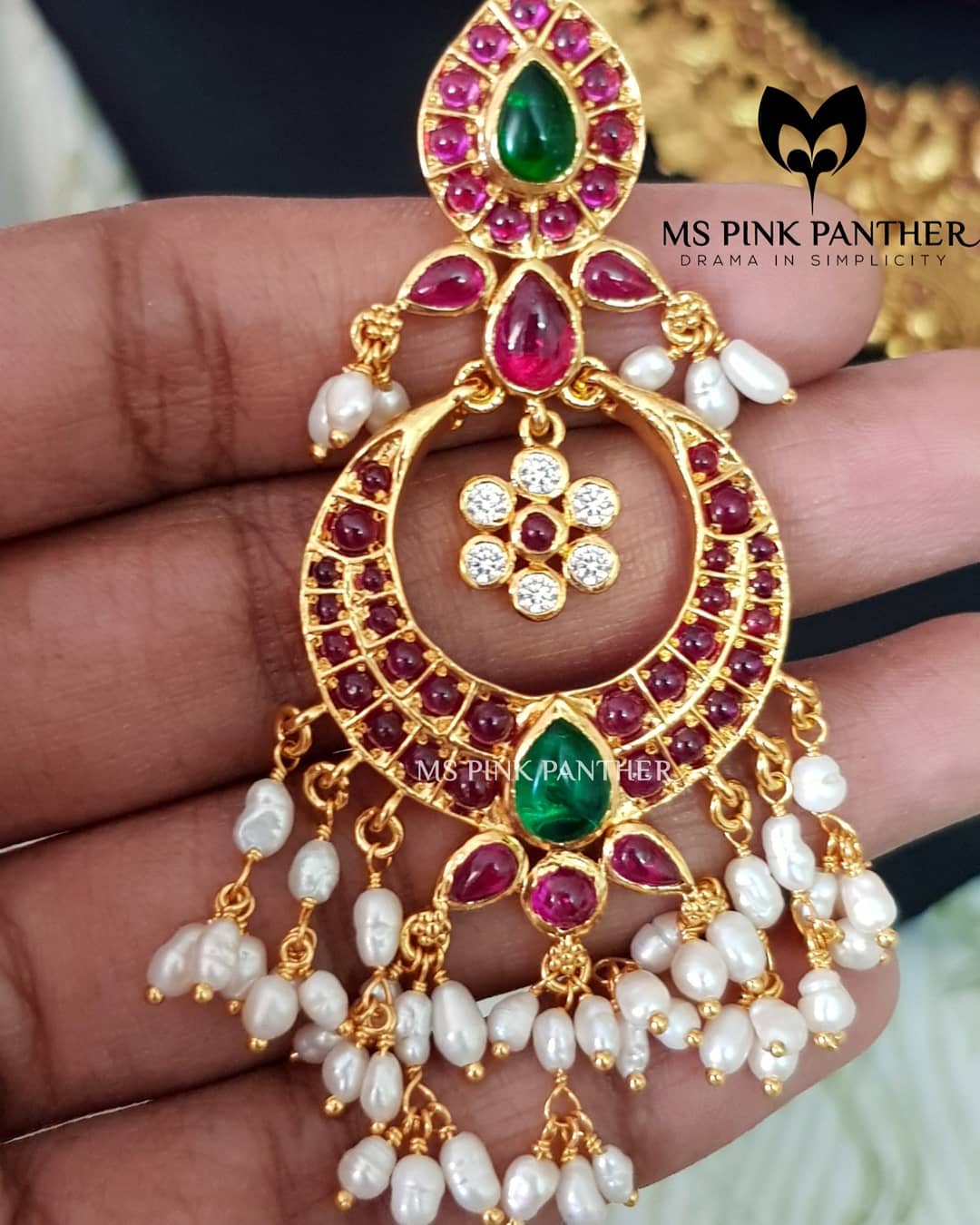 The Mystique Design
If you love magical designs on jewelry, this is surely the one for you. The circular disc with detailing inside it is a greatly antique look that can be fused with any modern as well as traditional outfit.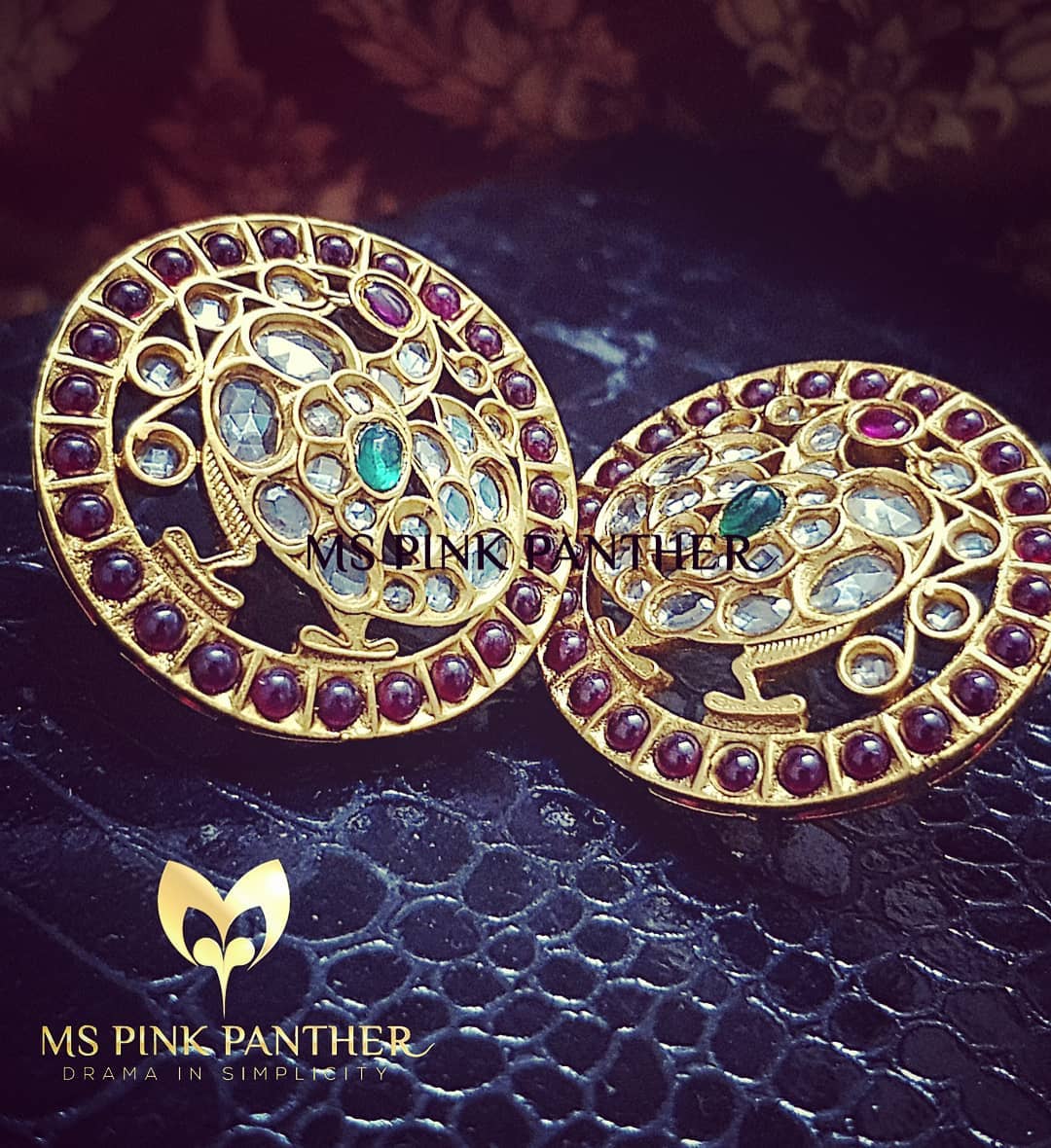 Faded Gold With Stones
They are pretty long and hence are a great way to show off if you are in too bold statement earrings. The simple diamond bordering adds to its charm and the faded gold elevates its beauty further.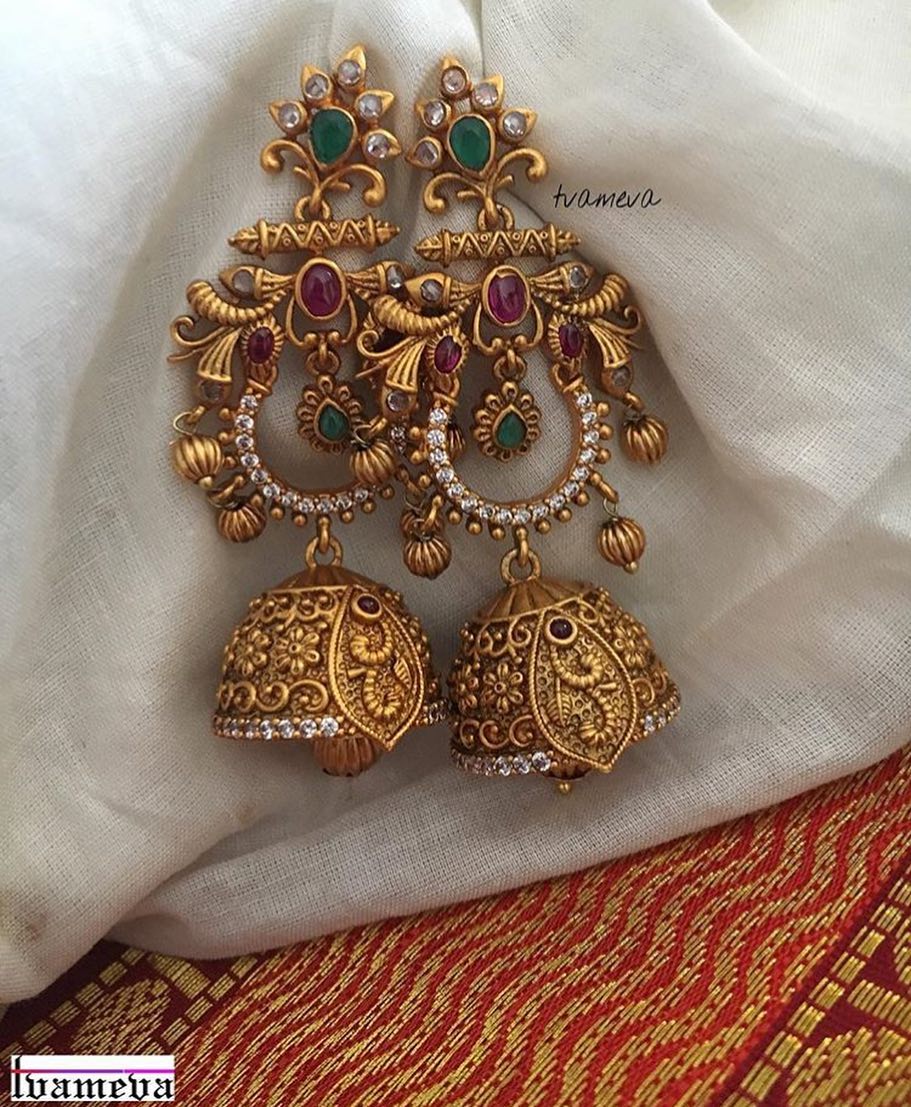 Yellow Gold With Unique Design
Bright gold paired with simple stones is a great pick for almost any occasion. The tiny gold bead dangling at the bottom are quite amazing and the central gold flower looks completely ravishing.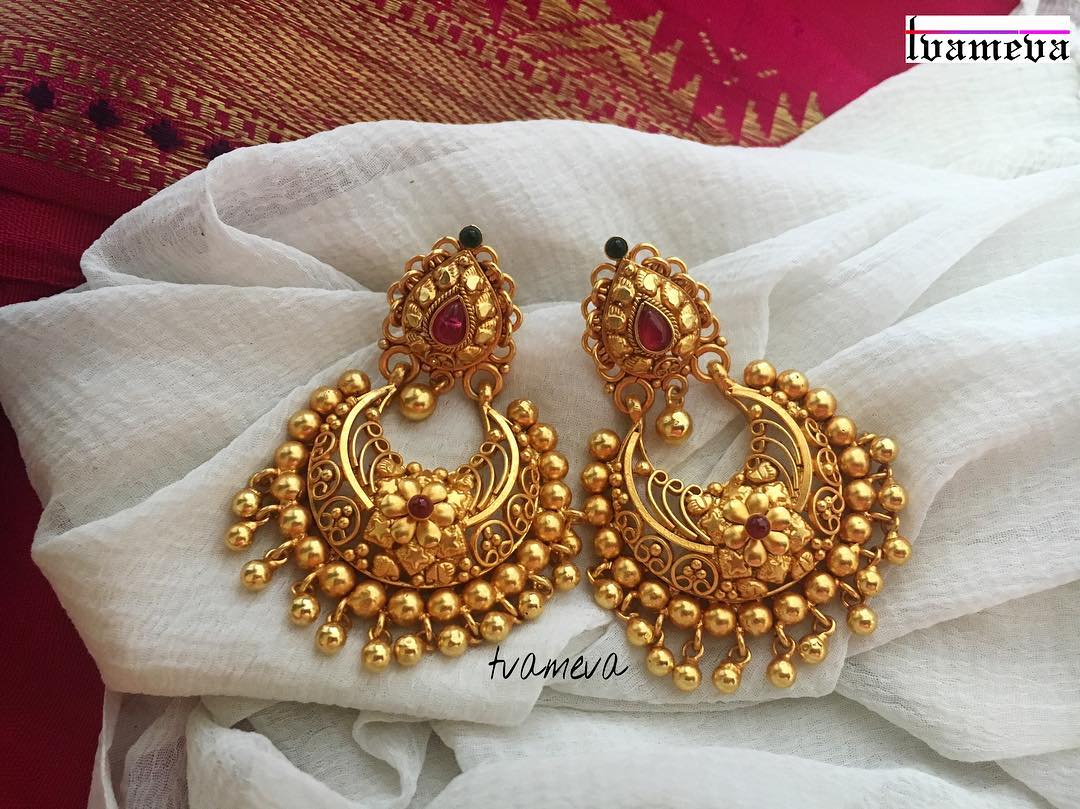 The Classic Coin Earrings
The classic coin design is meant to be for necklaces but, trying it out on earrings is a great way to mix things up. It is antique and yet modern at the same time.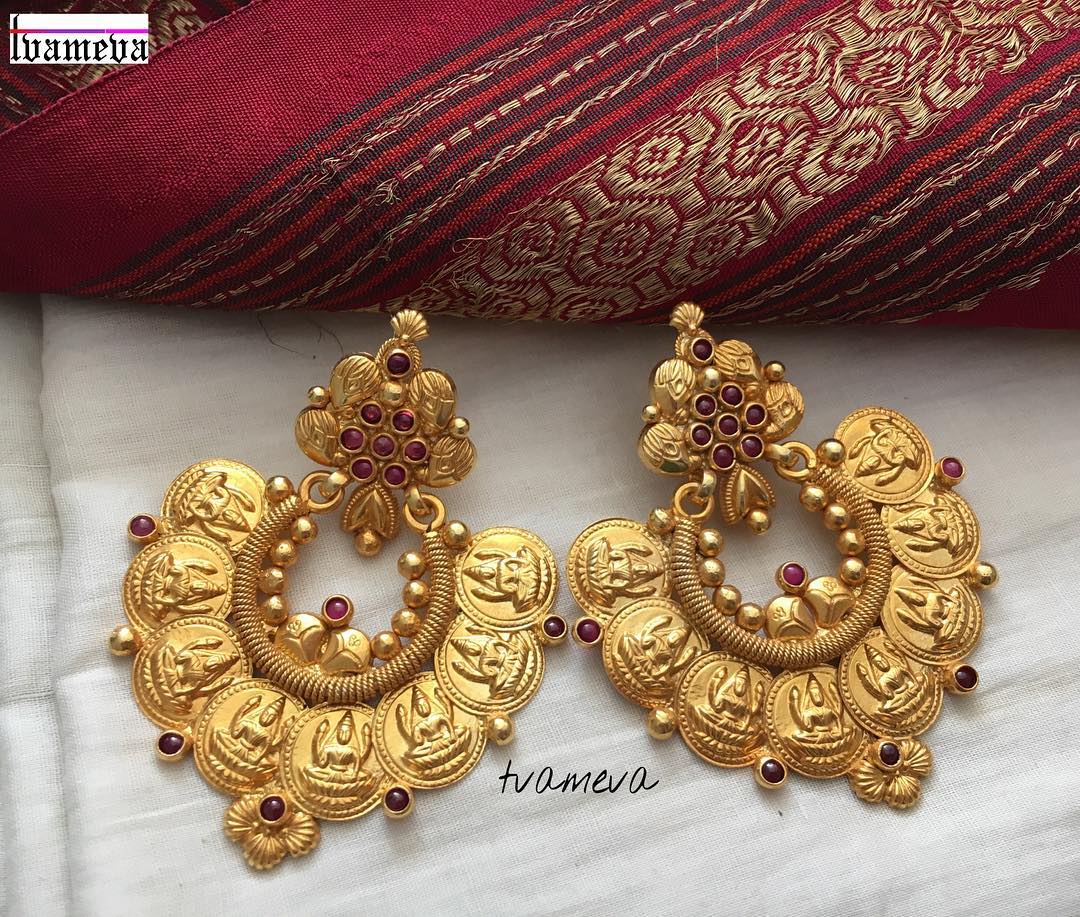 Bold Dangler
Tiny stone beads at the end of an earring are sure to look stunning. The gold ovular hanging in the middle has its own essence and the mix of faded with bright gold is splendid.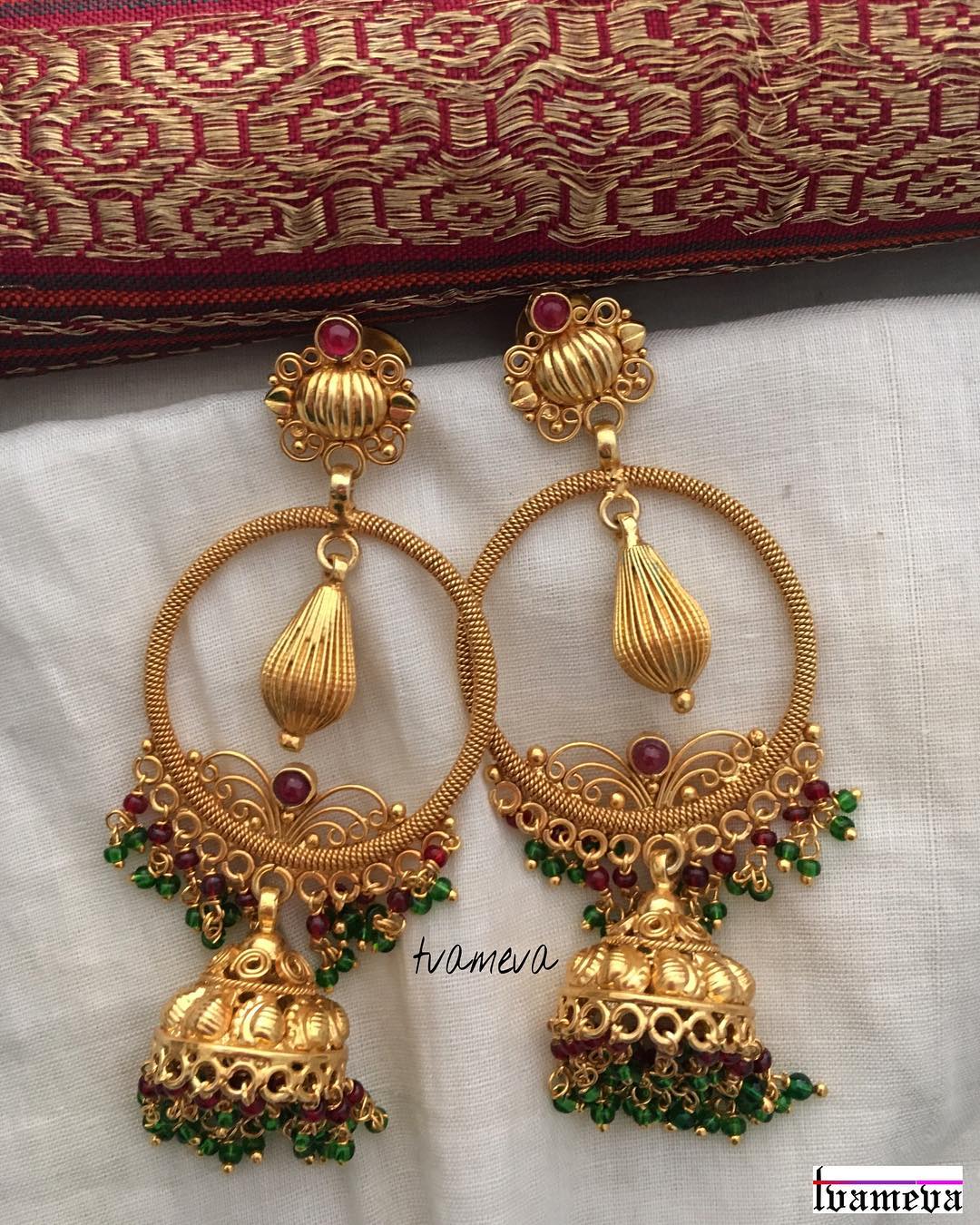 The Classic Gold Design
This pair has barely any component other than gold. The detailing is sure to amuse all those around you and the tiny stones add a great minimalistic look.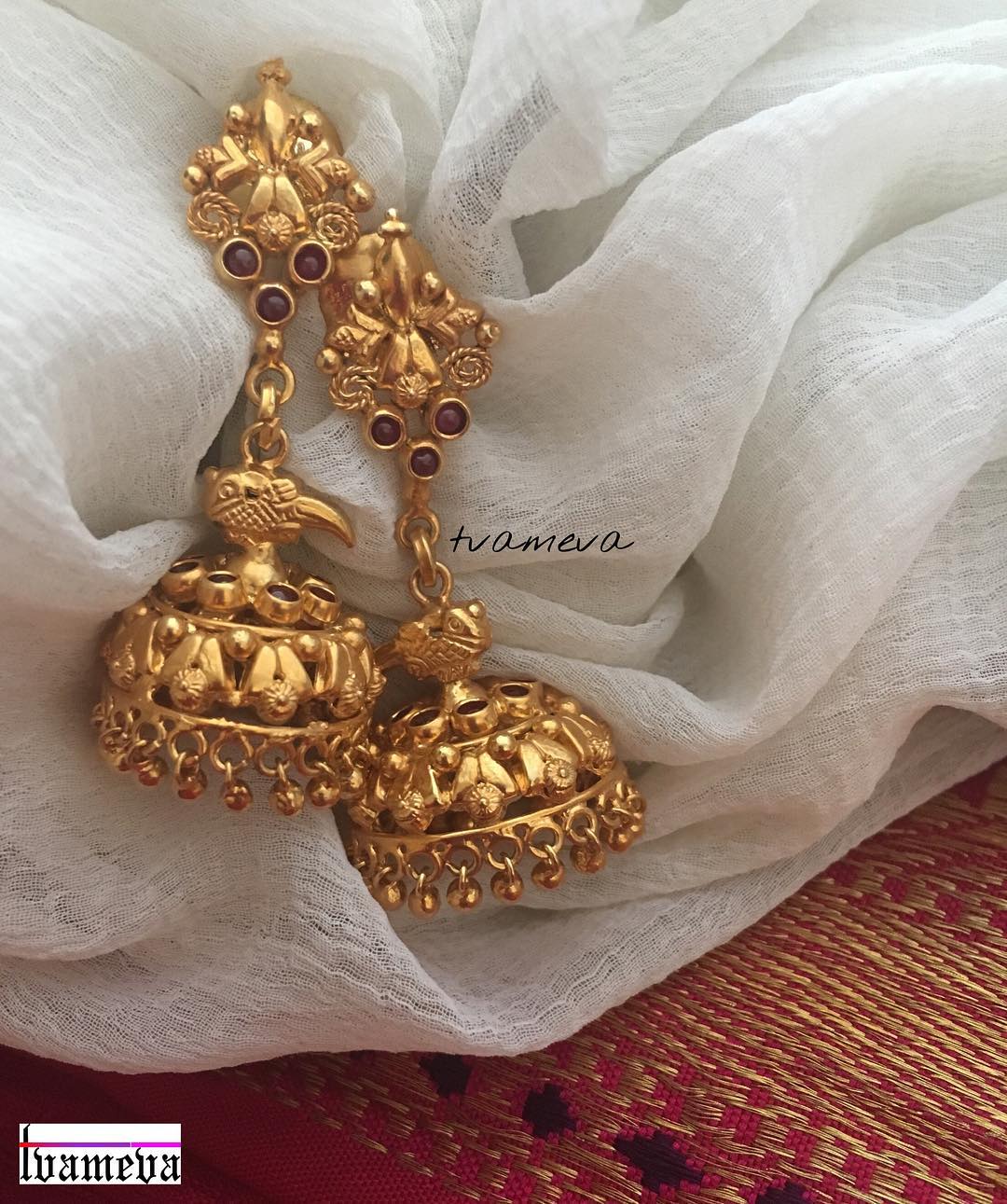 All of these designs are definitely a great pick if you're looking for an antique pair of earrings. You can always play around with the colors as you wish, making it look more personalized. Either way, antique earrings are definitely a must-have in your collection.
In case, if you like to shop the above designs, please find below the seller contact details.
Seller Name : Kushal's Fashion Jewellery
Instagram : https://www.instagram.com/kushalsfashionjewellery/
Contact No : 1800-103-7337
Website : www.kushals.com
Email : hello@kushals.com
Seller Name : BCOS – Its Silver
Contact No: +91 90941 38036.
Email :artee.manifattura@gmail.com
Website: https://www.bcositssilver.com/
Instagram : https://www.instagram.com/bcos_its_silver/
Facebook: https://www.facebook.com/BCOSITSSILVER/
Address : Shop #1, Plot #102, 17th Cross Street, 6th sector, near MK Ahmed bazar, opp to ICICI bank, HSR Layout, Bengaluru 560 102.
Seller Name: Kimi Girl
Instagram : https://www.instagram.com/kimigirlindia/
Facebook : https://www.facebook.com/kimigirlindia
Contact : 7540-083464
Seller Name : Ms Pink Panther
Facebook : https://www.facebook.com/MISSPINKPANTHERJEWELLERY/
Contact : +91 95855 95689
Instagram : https://www.instagram.com/mspinkpantherjewel/
Website : http://www.mspinkpanther.com/
Seller Name : Tvameva
Instagram : https://www.instagram.com/tvameva/
Contact : 9994767370
Also Read: