It won't be wrong if we say that the South Indian brides looks the prettiest. All thanks to the beautiful gold jewellery set that they get to wear on their D-day. The antique bridal sets make the bride glow even more. Mostly the jewelry that they wear is of gold and hence the richness reaches to a whole new level. Now-a-days one can find the best South Indian bridal jewellery online. In this blog post we will showcase some of the prettiest antique bridal sets by one of the most popular jewelry brand online.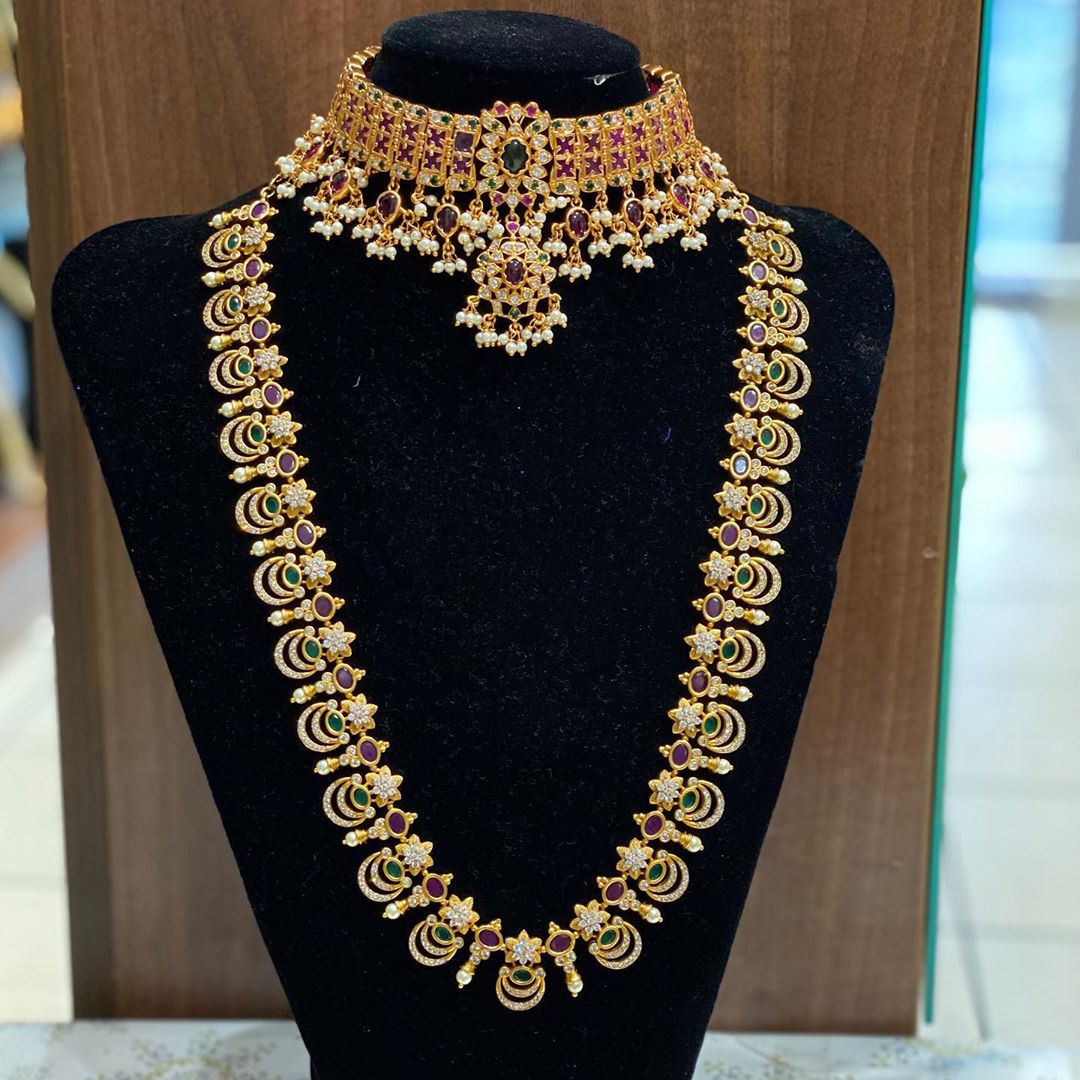 South Indian bridal necklace sets usually includes multi-layer necklace in which there can be layers of choker set, long haram and a short necklace. Depending on individual's choice, they can go for the number of layers they want in their neck pieces. From coin necklaces, temple ones to peacock sets to guttapusalu to mango mala, one can find all these designs in the antique bridal sets.
If you want to shop for the latest South Indian bridal jewellery online then we will recommend this brand called Vrddhiuk where you can find the best specialized wedding jewellery. Below we have featured some of the best wedding jewelry from this brand, have a look.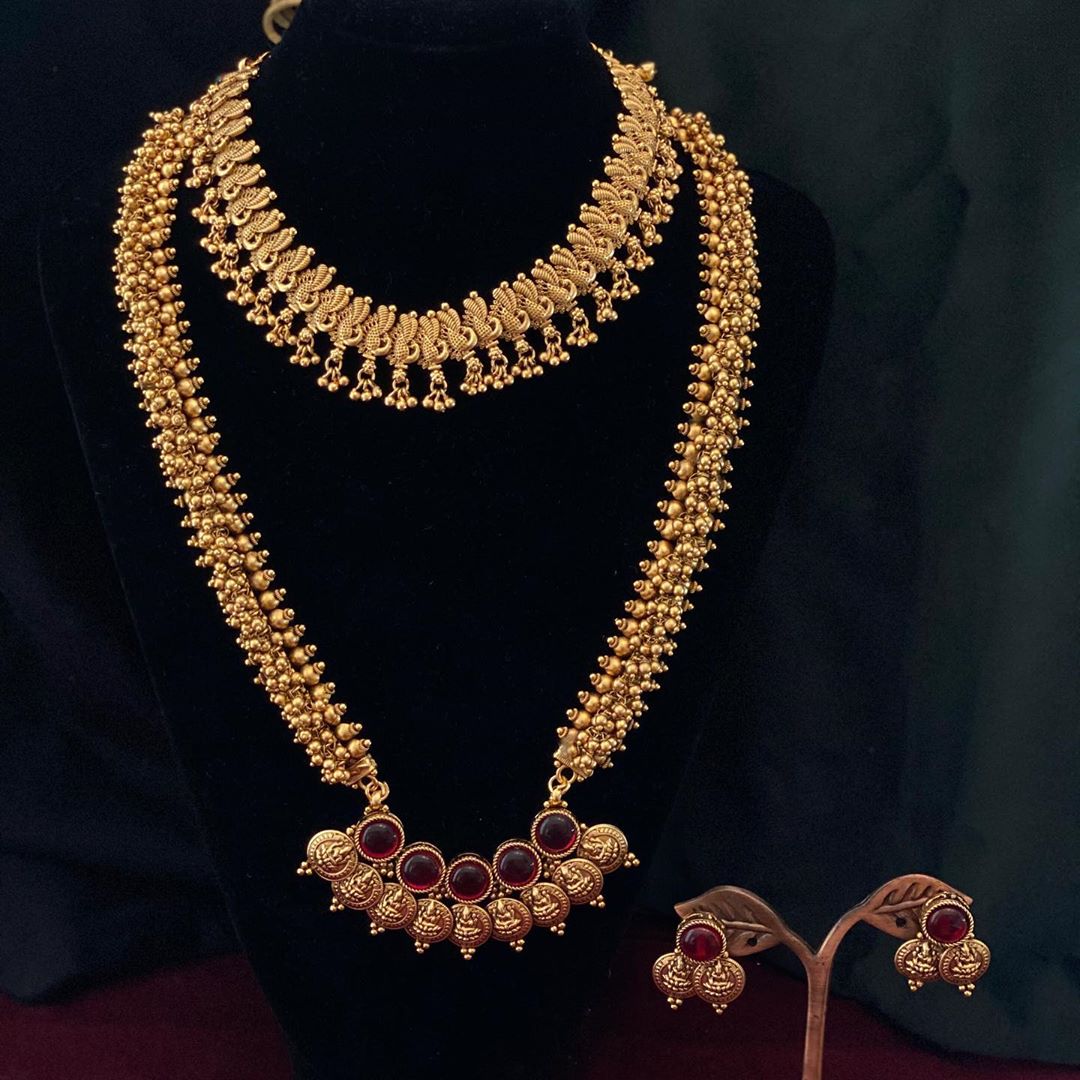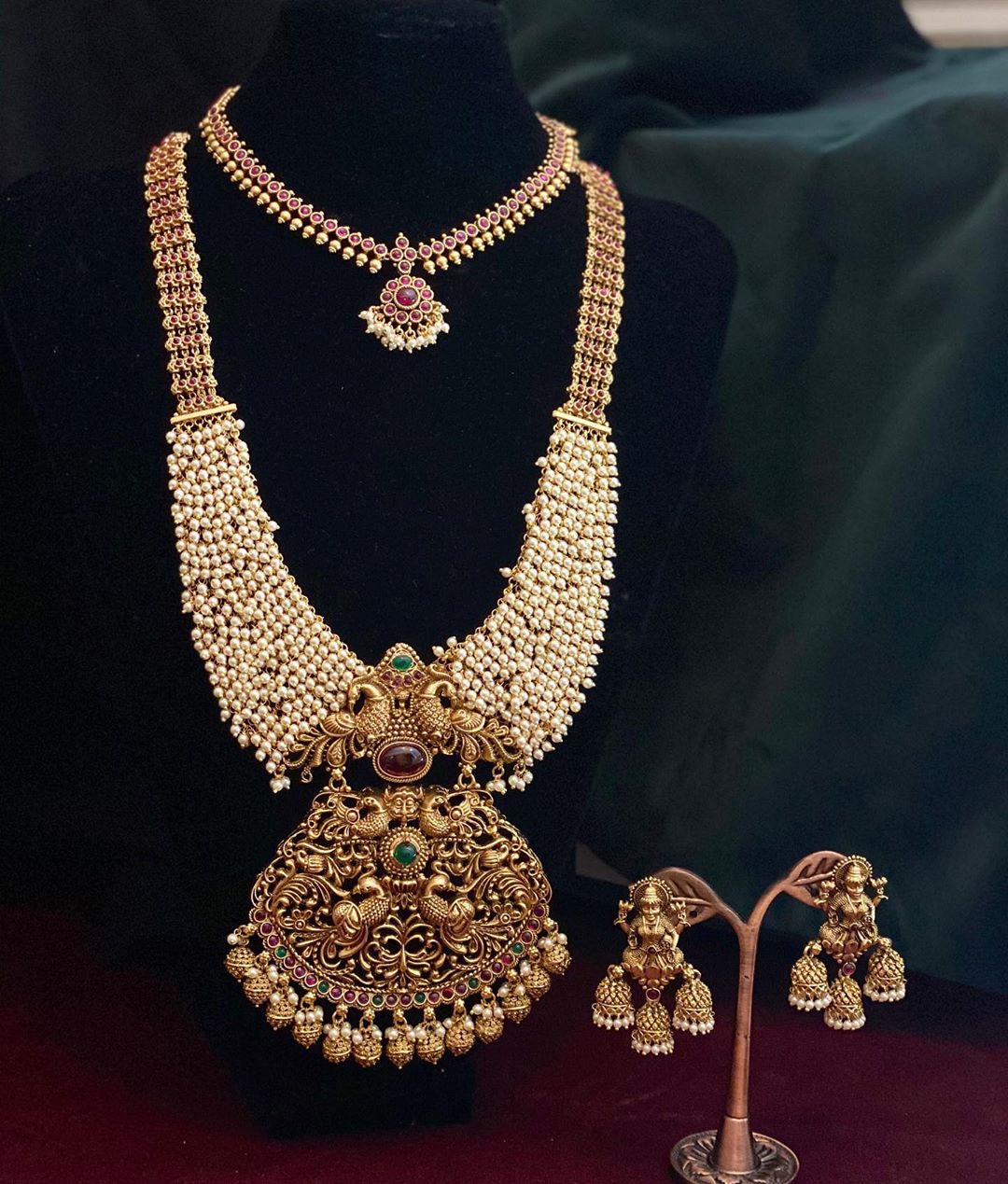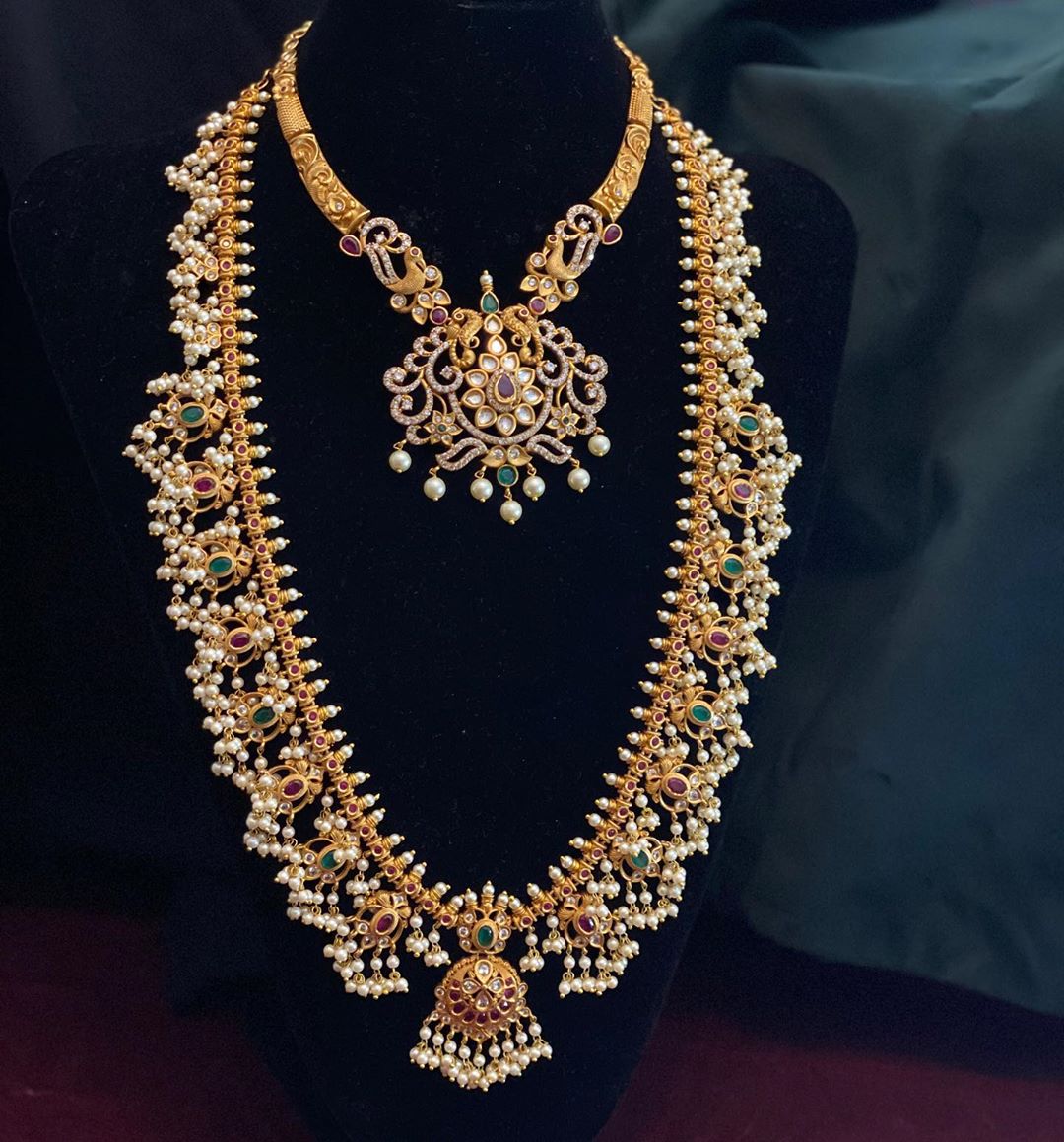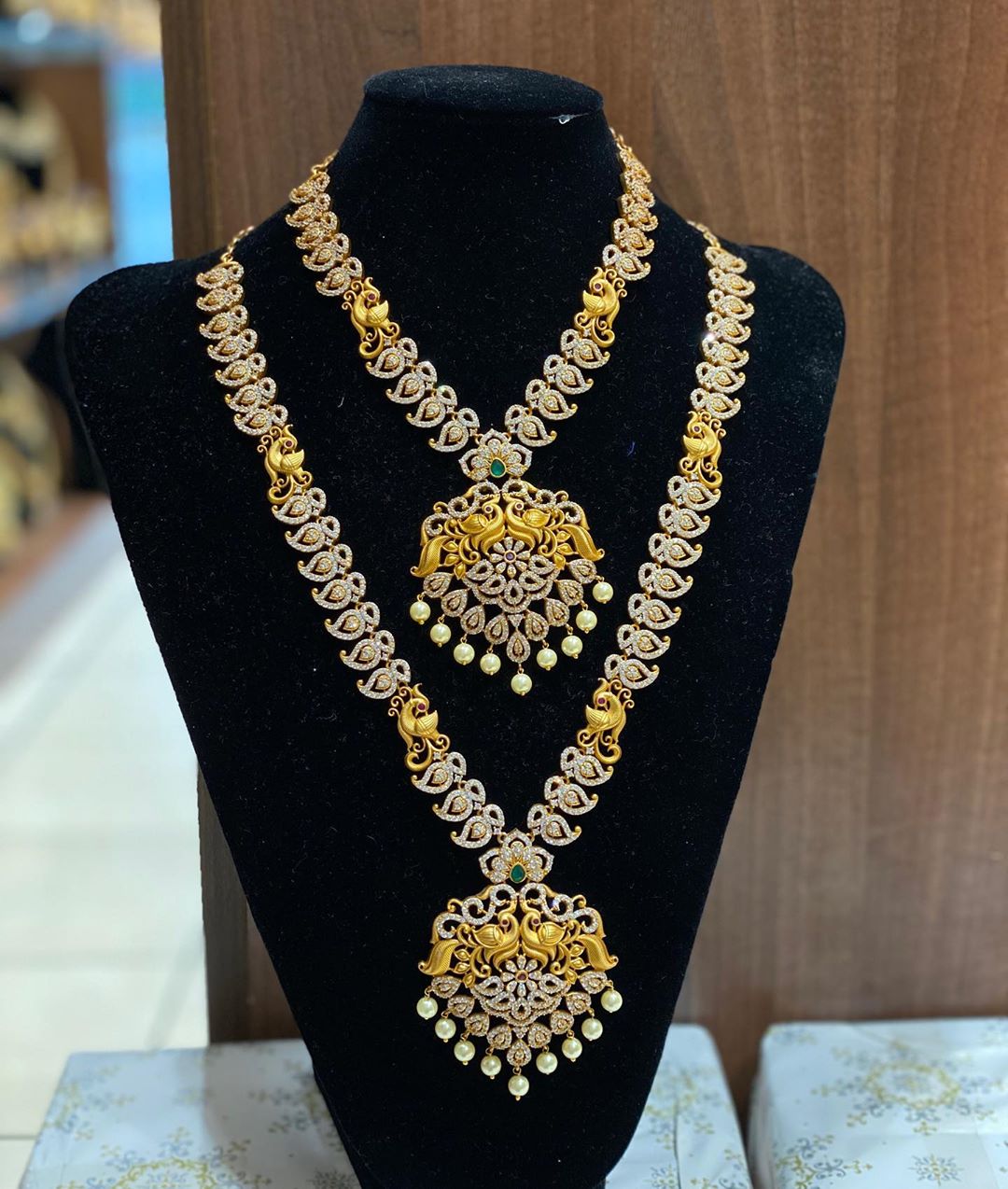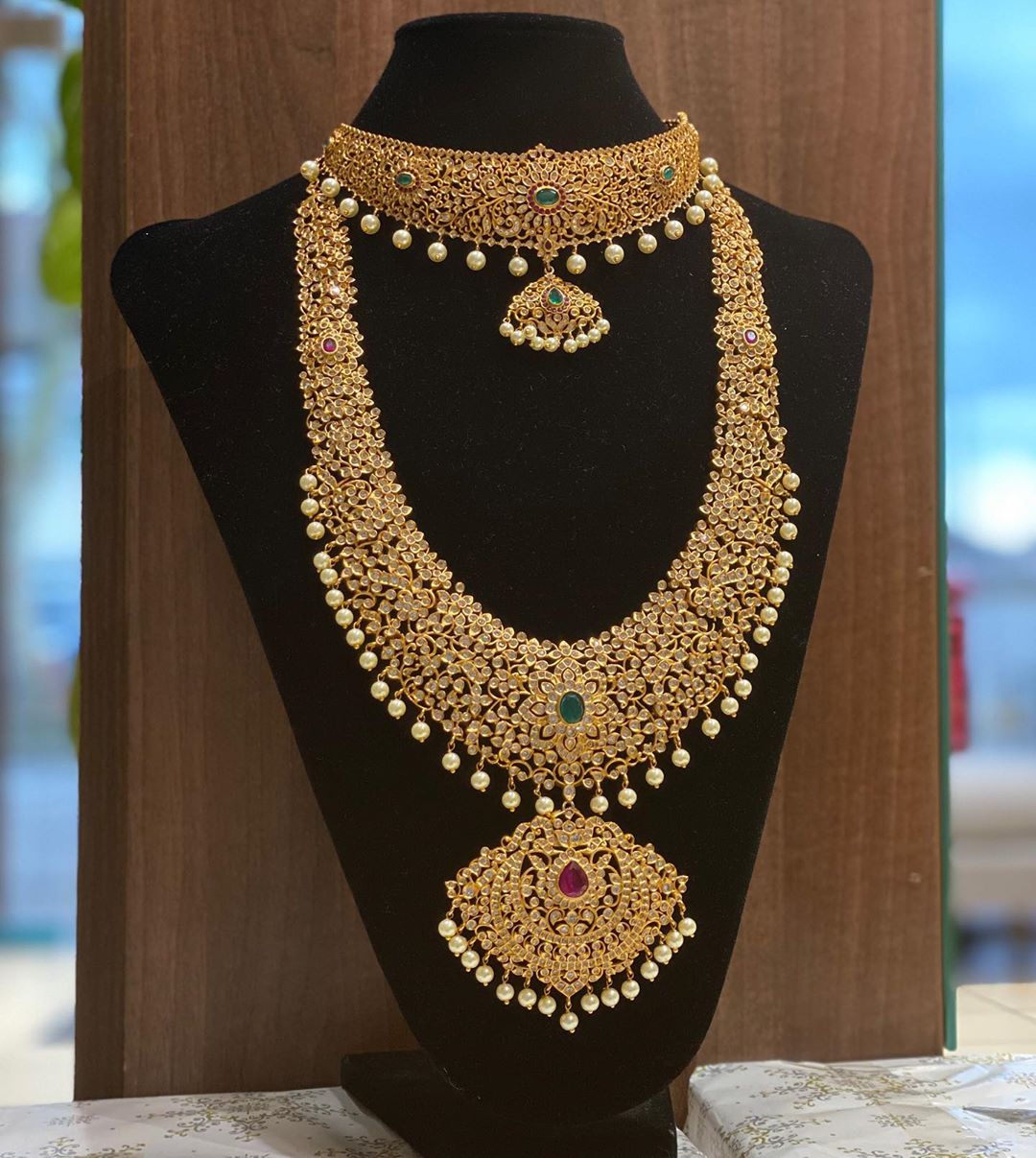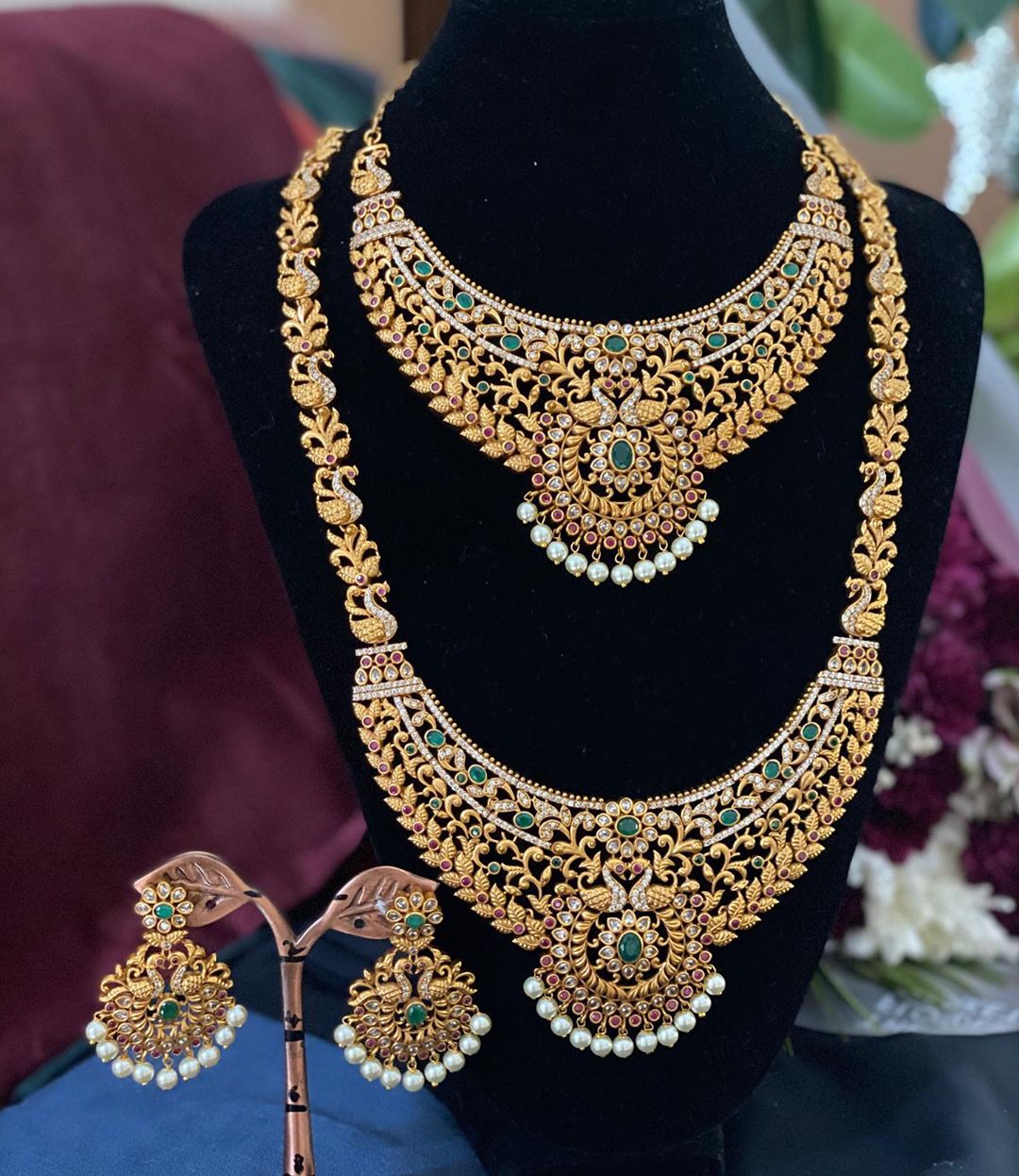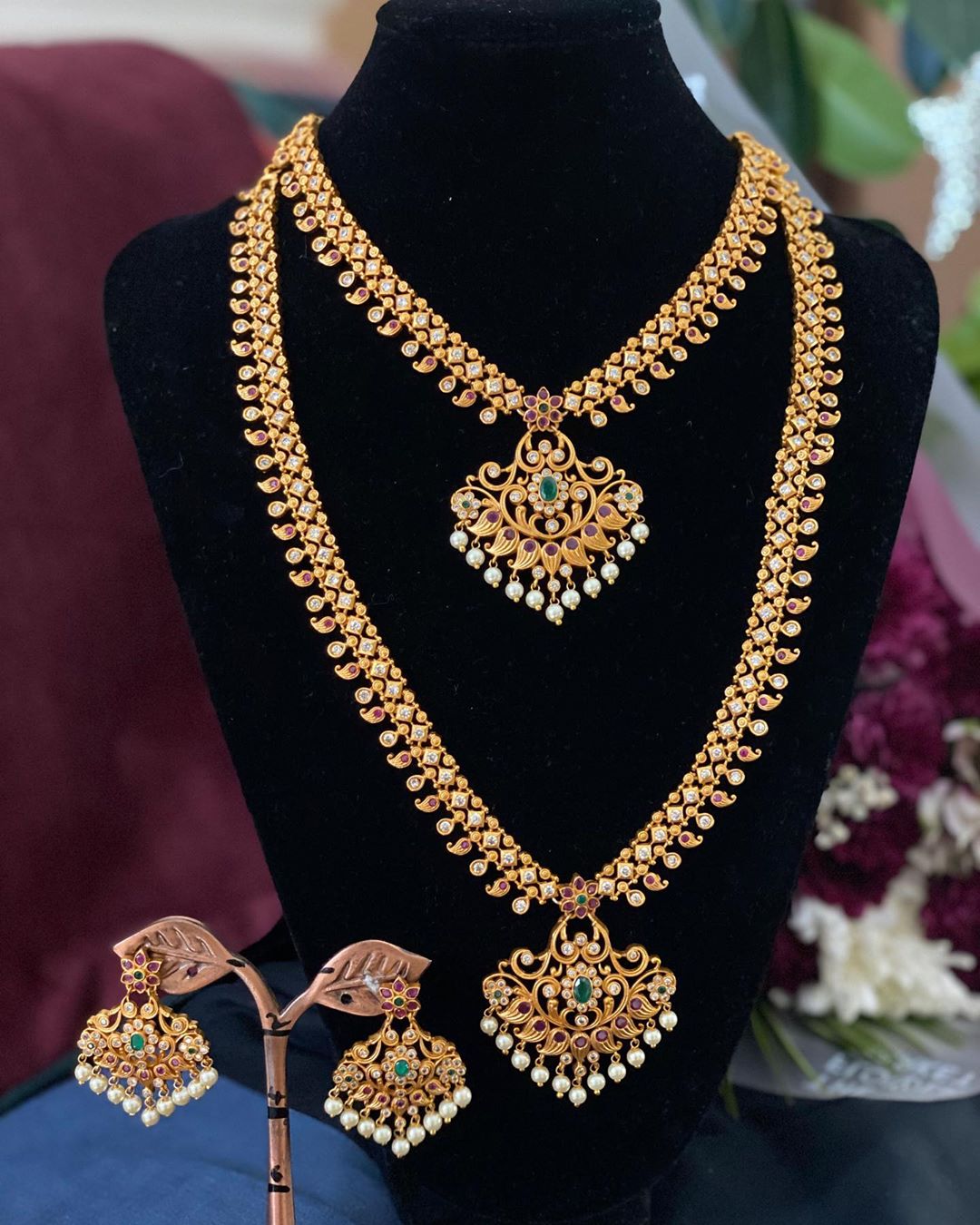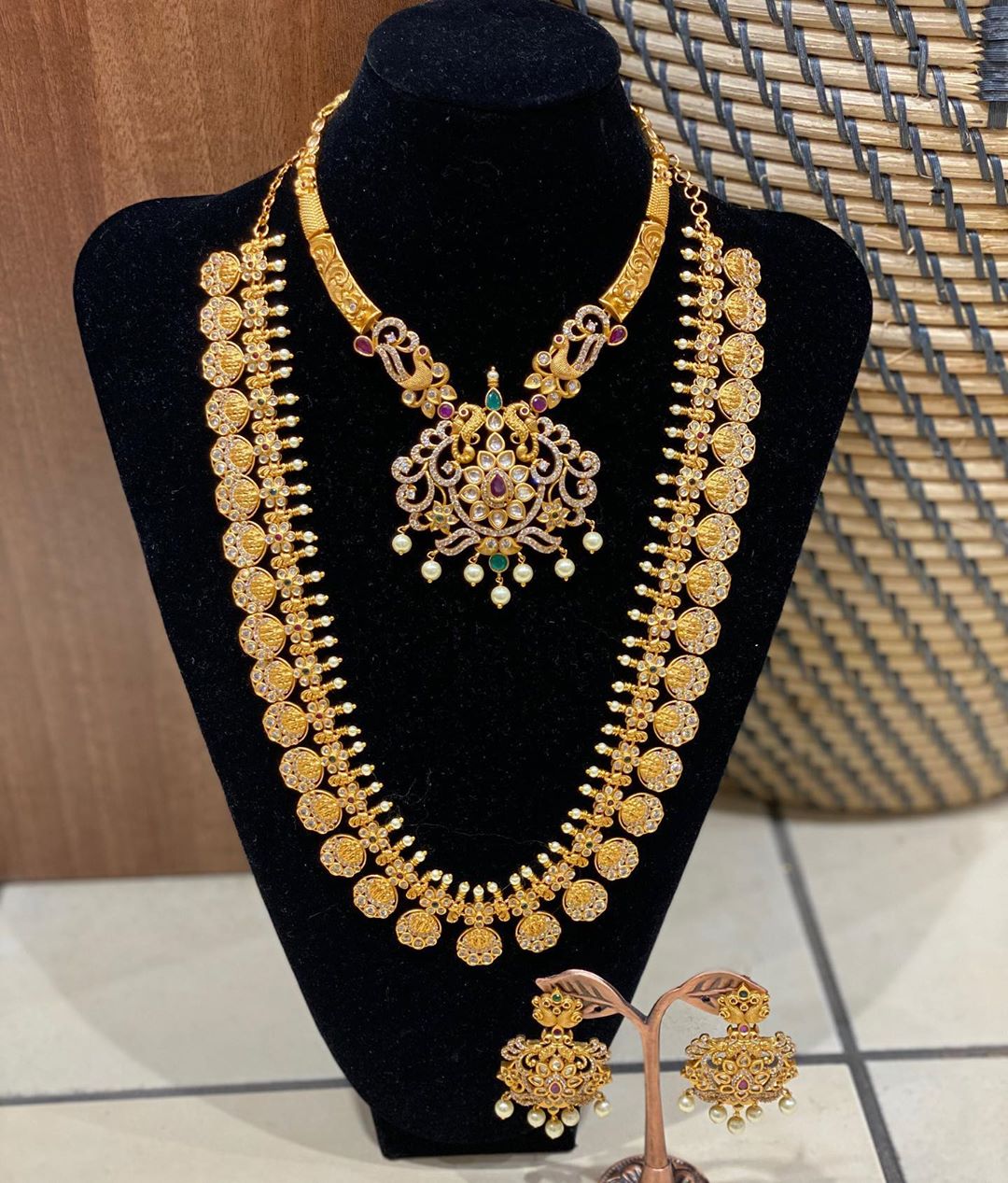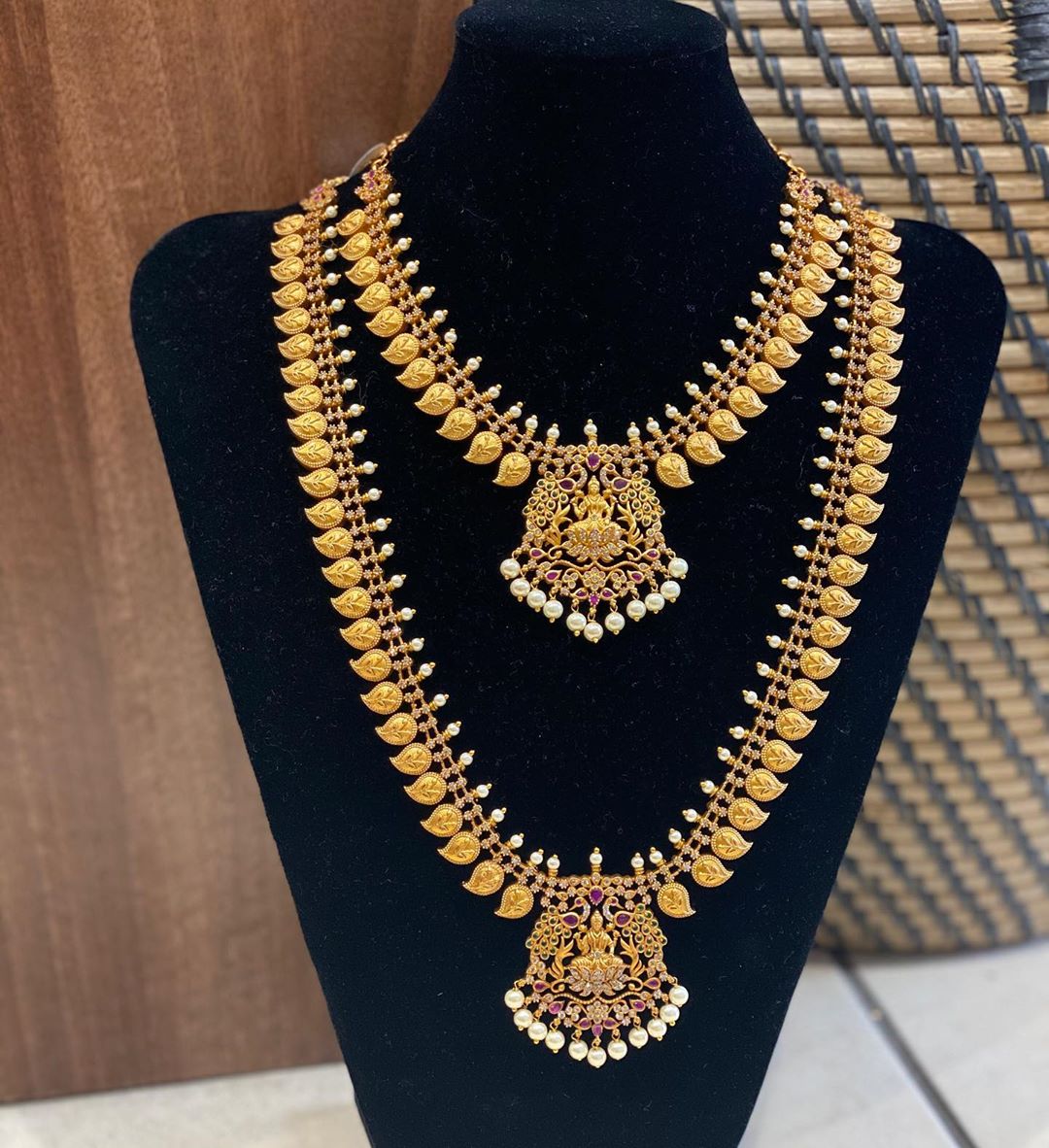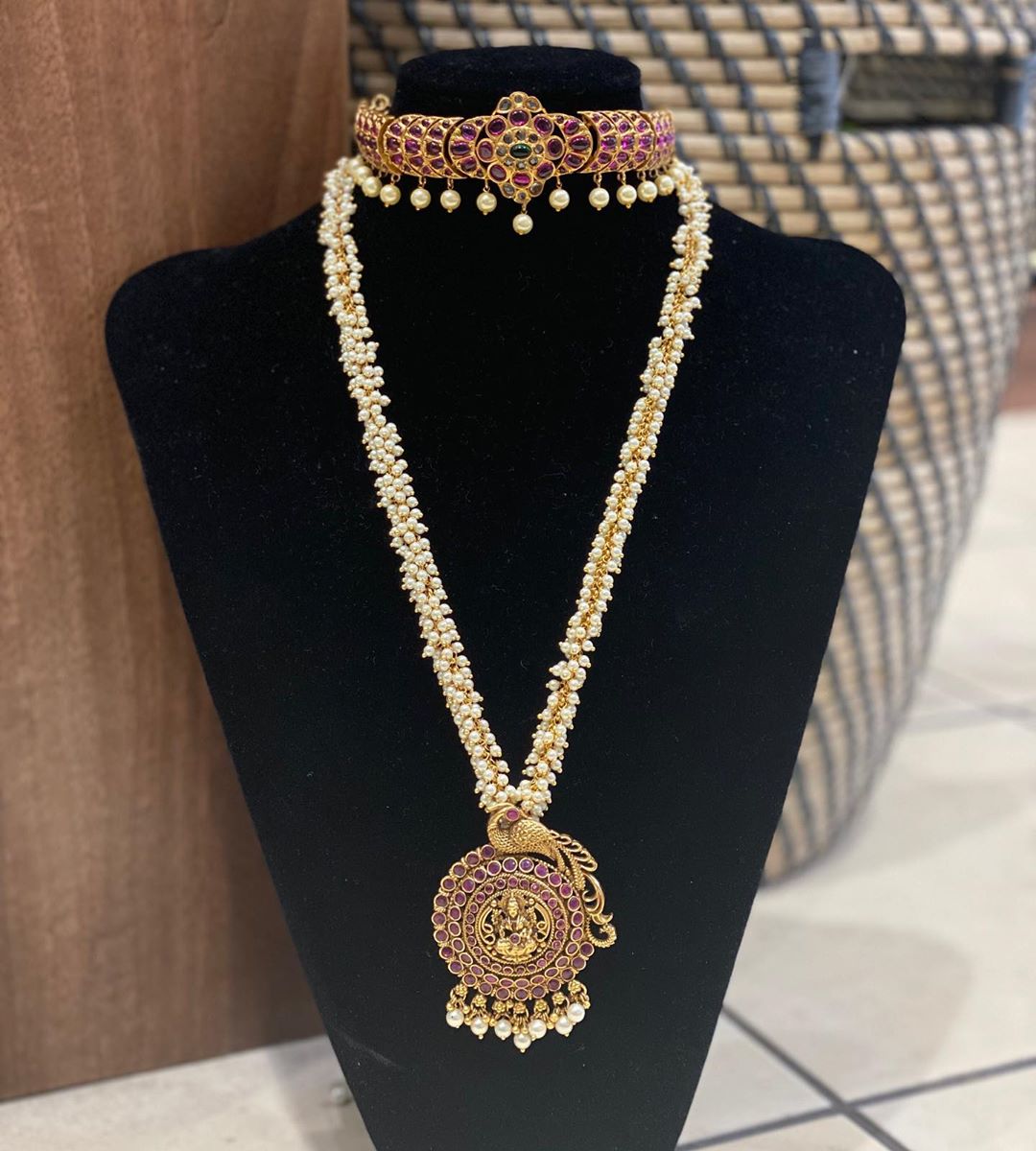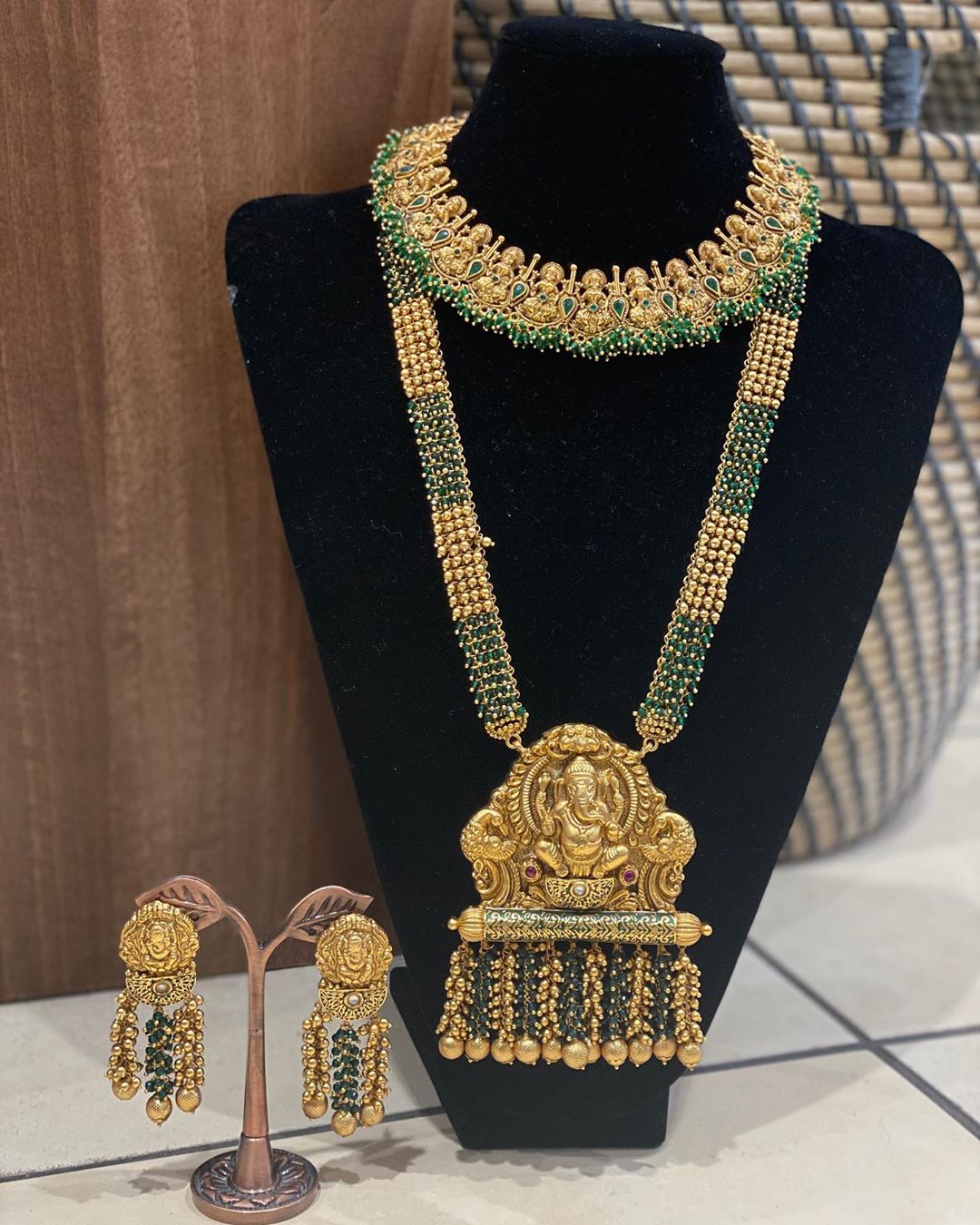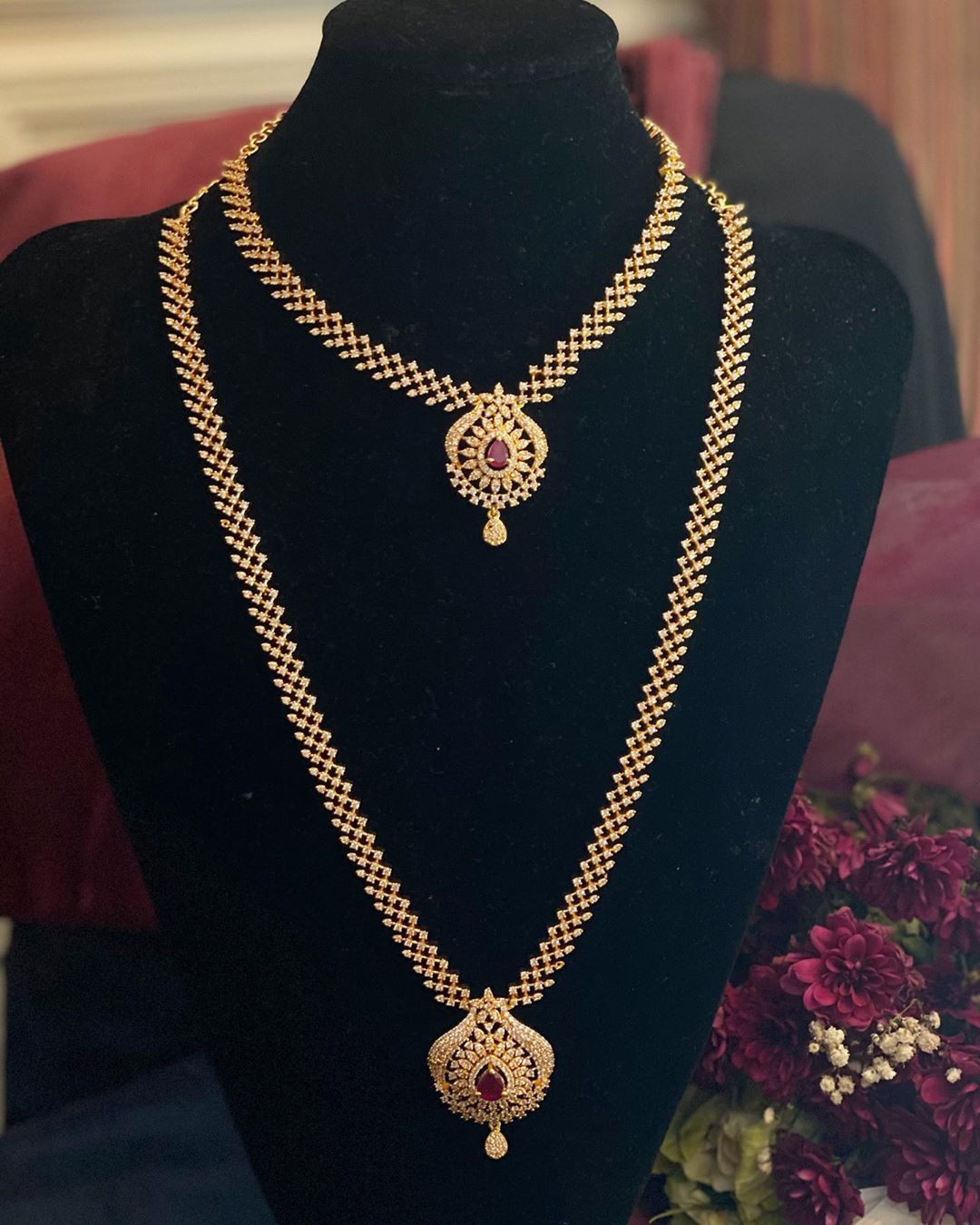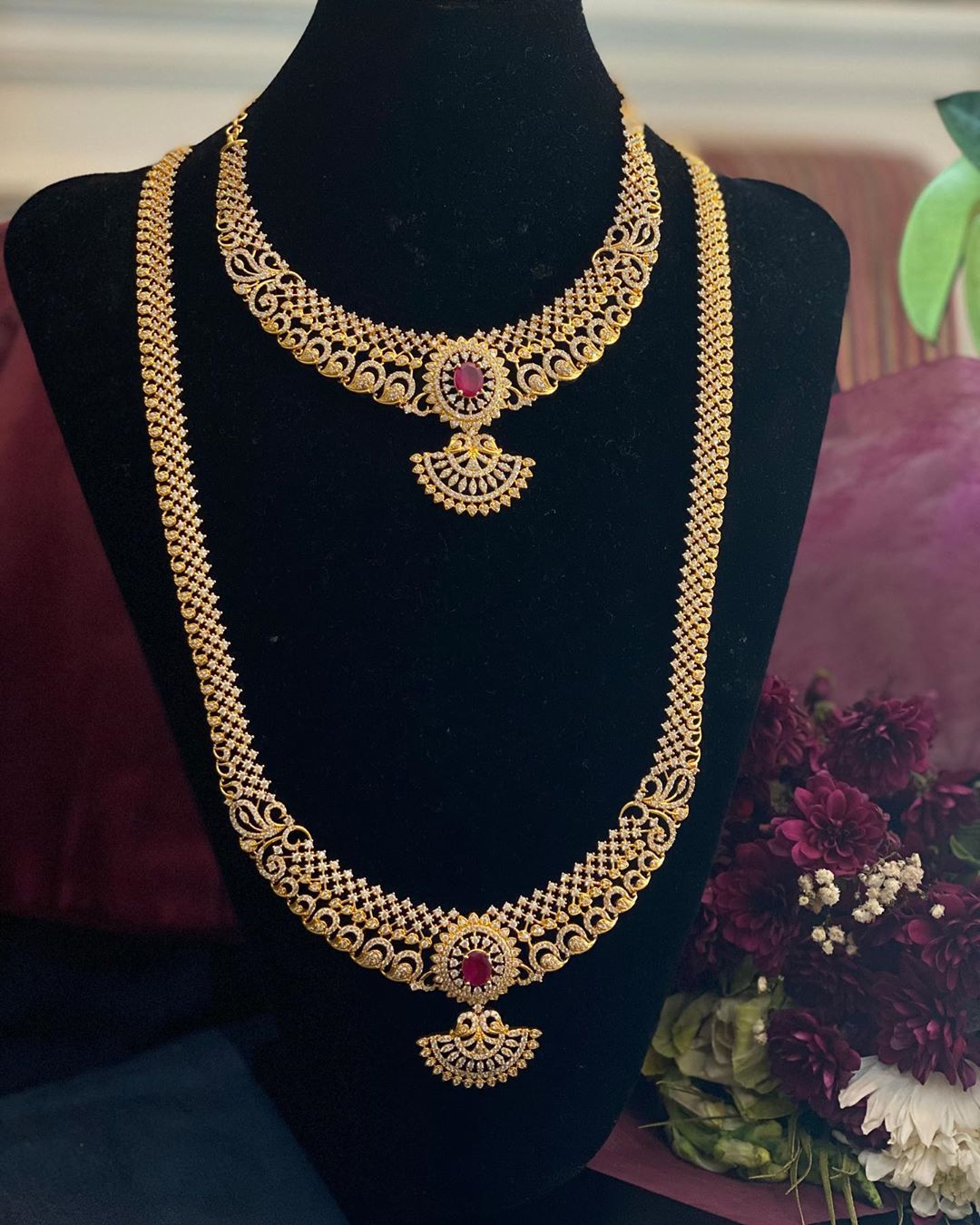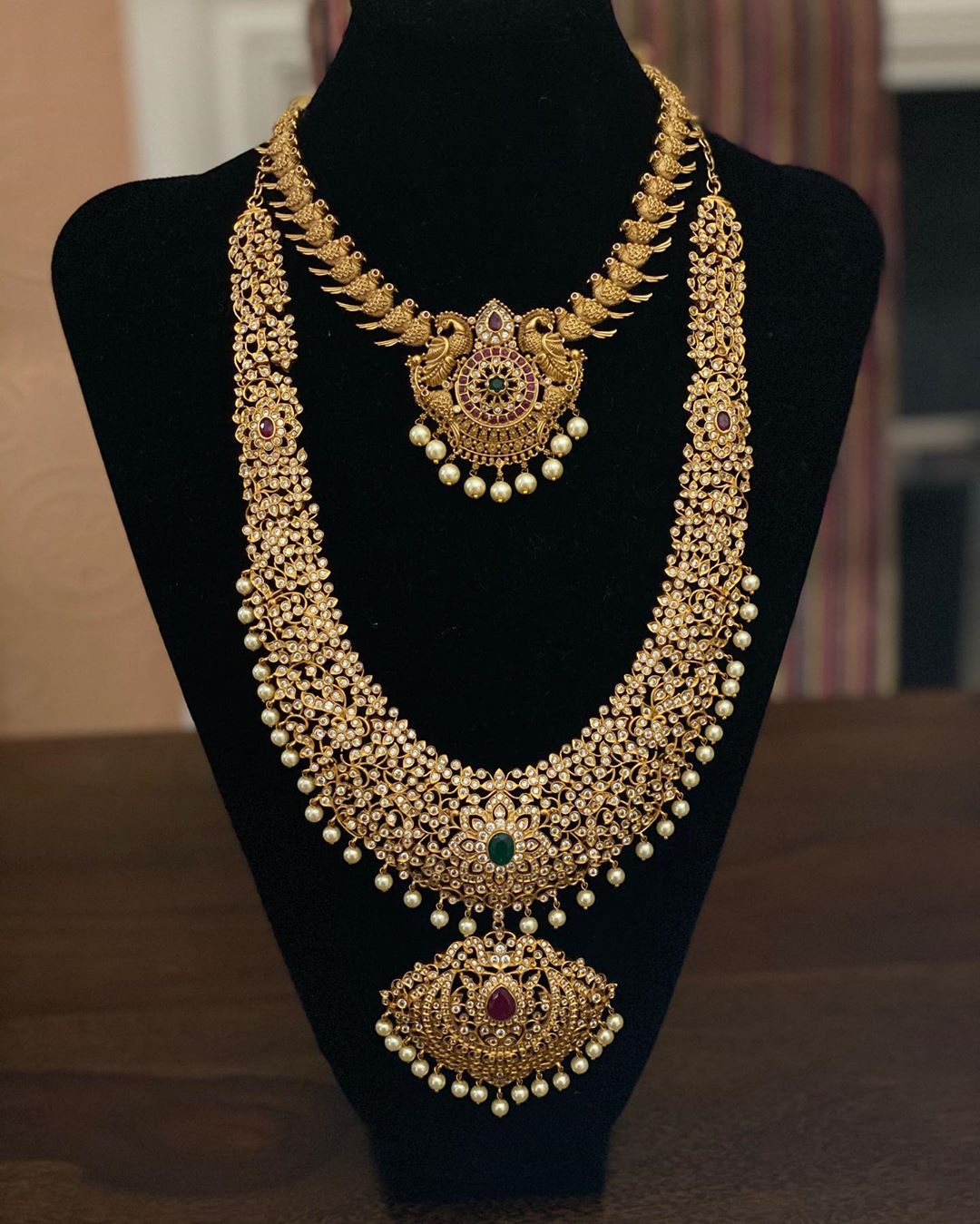 If you like the above featured collection of South Indian jewellery and wish to buy them then click here to buy!!
Also Read: